1880 Formation of De Beers Consolidated Mines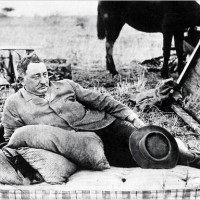 Who: Cecil Rhodes
What: Revealed by US Congressman Charles A. Lindbergh, Sr. from Minnesota before the US Congress sometime during his term of office between the years of 1907 and 1917 to warn the citizens.
Where: Johannesburg, South Africa
Why: Diamond mines began being discovered in great abundance, and it became understood that without a control of the supply of diamonds, the value of diamonds would collapse.
1,569 total views, 3 views today
Search
Most Talked About
Twitter Feed: Gary S. Gevisser
We are born on the same day! Don't you want to hear about more coincidences?

Climbing 2 rainbows youtube.com/watch?v=g4wDJX…

Welcome to the show :)

A chicken thinks of two things: can I eat it, can it eat me? youtu.be/5IhGaG8vp4M via @YouTube

I have something important to share with you and Viacheslav Fetisov regarding "money and resources". How can I reach you?