1895 December 2, – 1896 January 2 Jameson Raid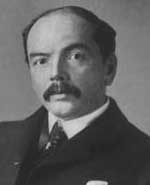 Who: Leander Starr Jameson, Rhodesian and Bechuanaland policemen, Cecil Rhodes
What: Jameson's force crossed into the Transvaal and headed for Johannesburg. The British Colonial secretary, Joseph Chamberlain, though sympathetic to the ultimate goals of the Raid, was uncomfortable with the timing of the invasion and remarked that "if this succeeds it will ruin me. I'm going up to London to crush it". He swiftly travelled by train to the Colonial Office, ordering Sir Hercules Robinson, Governor-General of the Cape Colony, to repudiate the actions of Jameson and warned Rhodes that the Company's Charter would be in danger if it were discovered the Cape Prime Minister was involved in the Raid. Chamberlain therefore instructed local British representatives to call on British colonists not to offer any aid to the raiders.
Jameson's force first encountered resistance very early on January 1 when there was a very brief exchange of fire with a Boer outpost. Around noon the Jameson force was around twenty miles further on, at Krugersdorp, where a small force of Boer soldiers had blocked the road to Johannesburg and dug in. Jameson's force spent some hours exchanging fire with the Boers, losing several men and many horses in the skirmish. Towards evening the Jameson force withdrew and turned south-east attempting to flank the Boer force. The Boers tracked the move overnight and on January 2 as the light improved Jameson had reached Doornkop where a substantial Boer force with some artillery was waiting. The tired Jameson raiders exchanged fire with the Boers, losing around thirty men before Jameson realized the position was hopeless and surrendered to Commander Piet Cronjé. The raiders were taken to Pretoria and jail.
Where: Paul Kruger's Transvaal Republic, South Africa
Why: It was intended to trigger an uprising by the primarily British expatriate workers (known as Uitlanders) in the Transvaal with the expectation that it would lead to the involvement of Great Britain and their control of mineral rich South Africa.
2,751 total views, 3 views today