1929 Anglo American Extorts Control of DeBeers Consolidated Mines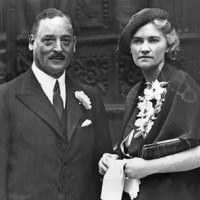 Who: Ernest Oppenheimer
What: Ernest Oppenheimer is named CEO of De Beers Consolidated Mines.
Where: South Africa
How: Using a stockpile of diamonds collected with Anglo-American, Ernest Oppenheimer threatens to flood the market with Anglo-American diamonds if De Beers doesn't name him CEO.
Why: So that Ernest Oppenheimer could take control of the diamond industry and ultimately South Africa's resources.
Player: Ernest Oppenheimer
Player: JP Morgan, co-founder of the Federal Reserve
1,993 total views, 3 views today
Search
Most Talked About
Twitter Feed: Gary S. Gevisser
Welcome to the show :)

A chicken thinks of two things: can I eat it, can it eat me? youtu.be/5IhGaG8vp4M via @YouTube

I have something important to share with you and Viacheslav Fetisov regarding "money and resources". How can I reach you?

To: Texas @ACLUTx . You know you are fraud. A fraud can never hide its unhappiness from itself, not even when following me.

The blindness to the photo of Putin meet Uranium King, Nick Oppenheimer can be corrected to expose Africa's genocide. http://t.co/vIkOwpyPaI