1931 De Beers Shuts down the only US Diamond Mine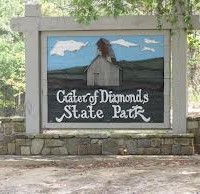 Who: De Beers Syndicate, US Justice Department
What: De Beers hires US based attorneys to shut down the only diamond mine located on US soil.
Where: Arkansas, USA
Why: Without a diamond mine, the United States would be forced to use De Beers for all industrial diamonds needed for mass production of war machines. De Beers was able to get the Arkansas land to be declared a state park, thus preventing large scale commercial mining.
2,385 total views, 3 views today
Search
Most Talked About
Twitter Feed: Gary S. Gevisser
Conrad Strauss | Who's Who SA whoswho.co.za/conrad-strauss… via @WhosWhoSA

... everyone is looking for the "deeper truth" and it is sitting there right in front of our faces; the unimpossible dream.

Do you want to see the most wildly imaginative world is the most real; more surreal than you would ever imagine?

We are born on the same day! Don't you want to hear about more coincidences?

Climbing 2 rainbows youtube.com/watch?v=g4wDJX…