2 c mE-Squeezed to death
From: Gary S Gevisser [mailto:gevisser]
Sent: Tuesday, June 16, 2009 4:27 PM PT
To: Mark Fortuna
Cc: rest; Dr. John K. "Dotty" Pollard Jr.- JKPJKP; Ron Bellows – Senior Risk Management specialist – AIG, now owned and operated by the United States Government; Dr. Rod Smith – scot.paltrow; Eliot Spitzer – Former Governor of New York State – Former Attorney General of New York State – Linked to Prostitution Ring ; Whitman Knapp Esq. – Office of Attorney General; Michael Berlin Esq. – Office of Attorney General; Michael Strauss Esq. – International Monetary Fund; 'matt huskins'; George Raine – San Francisco Chronicle; Dennis Blair – US Intelligence Chief, Former Commander-in-Chief of the Pacific Command; US Attorney Patrick J. Fitzgerald – US Department of Justice – Office of Special Counsel – prosecuted case against Scooter Libby, Chief of Staff to former VP Cheney, Attorney of Clinton Pardoned, Marc "Trading with the enemy" Rich ; antitrust.atr; Ernest Slotar Inc.; Stephen Cohen – Codiam Inc.; Mark Gevisser – author son of David Gevisser – "male heir" of German-American Charles W. Engelhard, an "open supporter" of the South African Apartheid Regime; alan; Alan S. Loewinsohn Esq.; Charles Knuff – 25 CIA veteran; 10 years with US Navy Intelligence; FBI; Office of the Israeli Defense Department Attache – Israeli Embassy Washington DC.; Augusto Benito Vargis; Tefo Mohapi; Rush Limbaugh; Dr. Ruth Westheimer – former "sniper" with the Haganah Jewish Underground led by David Ben Gurion; Dr. Laura Family; Jeffrey R. Krinsk – Finkelstein & Krinsk; Diane Keaton; Julie Burgon – Assistant to Jonathan Oppenheimer, Chairman's Office – De Beers ; Nicholas Oppenheimer – DeBeers-Anglo American Cartel [DAAC]; Edward Jay Epstein – Author of The Diamond Invention; Melanie Gurvits Esq. – Steven Spielberg's lawyer; DreamWorks Animation SKG Inc.; President Rosenberg of the Screen Actors Guild; drudge; Helen Zille- Leader of the Democratic Alliance – Republic of South Africa; mayorspa; Trevor Manuel – South Africa's Minister of Finance; rabbi; Professor Rabbi Abner Weiss; Rabbi Ezaqui – Chabad, La Jolla, California; Rabbi Menachem Creditor; Rabbi Berk – Congregation Beth Israel, San Diego; Rabbi Caspers Funnye – Close relation of First Lady Michelle Obama; President Barack Obama
Subject: 3Rs-Referrals-Renewals-Relatives-2 c mE-Squeezed to death- RE: City Council Meeting tonight
Mr. Fortuna,
Let me introduce myself and as well as "sum" [sic] of those you see in the carbon copied section.
You would not be the first to tell me after I bring you all the facts, that "sumhow" [sic], I am "irrational"?
Is that what you are saying?
It is possible that you are unaware that I know more about the insurance game than how your folks have cultivated your business in the past; namely the 3Rs, Referrals, Renewals and Relatives.
I am trying, in an effort to bring back "rationality" that can only exist in a merit driven system where no one gets any advantage over the next person because of their lineage to wealth, that we all know was stolen in brutal wars, which were not about bringing "law and order" to the mostly nomadic peoples grazing their herds above rich mineral deposits, to expose self-righteous pricks including insurance agents, both "Independent Insurance Agents" representing companies like American International Group [AIG] as well as "Direct Writers" like yourself not telling those they insure, as well as their prospects, that before getting a quote from a group like Farmers Insurance, who have to abide by the same "rules and regulations" as the AIGs of the world, they should first go to their elected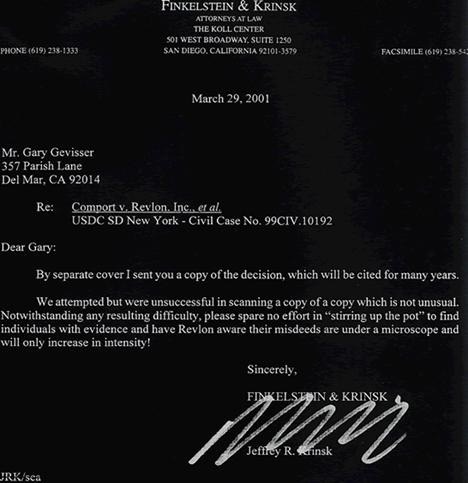 Government officials, beginning with Mr. Obama, and explain to this non-stop talkers who know better than to stop talking, that since the US Government, who represent the people, whatever insurance rates/premiums US Government owned AIG come up with for the citizens of the US, they should be at least significantly less, if not costing as much as a penny; i.e. it should be free, since the Government when bailing out AIG, printed the money out of thin air?
I assume that you and/or the insurance broker who provided you with your liability insurance coverage that covers you for stuff like "Errors and Omissions" insurance will have by now read, not only what I had to say that so impressed Ron Bellows of AIG, but my very first Daily Dirt Newsletter titled, "What does it mean to have the Government owning AIG?"
If you don't mind, I would like to remind my one American programmer, Adam L. Tucker who after our second "God's Game-Brainstorming" session yesterday at his home that he shares with Jarvis, in the long conversation he had with very good looking Jarvis and his exotic Ethiopian girlfriend, Eyeta, that in all likelihood Adam probably didn't bring up point #4 that I included in the email I sent him on June 4th, titled, "Obsessed with making money", that provided enough information to have so easily kept the conversation not only short, but very tight.
To repeat:
We need to explain in the caption "COLLAPSE OF WORLD FINANCIAL MARKETS 2008 -? via hyperlink THE BAILOUTS, what is it, what does it mean? People don't understand all this. They know they are not getting the money. There is a need to explain why it is that AIG was the first in line; the "gun to the head" AIG executives presented to President George W. Bush's administration as they "shared" the "preferential treatment" their representatives in the US Congress provided in the past; namely moving their "reserves" offshore that not only reduced the taxes they paid in the US which "entitled" the executives to bigger bonuses but those "reserves" against "future losses" were now earning a whole lot more TAX FREE INTEREST, which also meant more bonus, more bonus, more vacation, more bonus, and most of all more money to fund more CIA Al Quaidas; and you haven't forgotten that my buddy Maurice Hank Greenberg once turned down the job as Director of the CIA because he felt that AIG was a much better intelligence gathering institute; moreover why I, with AIG Ron Bellows' "I need a drink" email in hand, went to the Feds who filed in mid-October 2004 their most refreshing criminal complaint and then pulled back once they; i.e. Eliot Spitzer Esq. checked with his higher ups.
Not to mention as you assist me in preparing the "interrogatories" to have you, as well as anyone you think associated with Farmers Insurance, answer in preparation for your depositions in my forthcoming epic class action lawsuit against the corrupt US Government who forgot so easily the so important verbiage, "NO TAXATION WITHOUT REPRESENTATION, below is that email from Mr. Bellows:
From: Ron Bellows – AIG-Risk Management Specialist Sent: Tuesday, July 27, 2004 3:00 PM
To: gsg
Subject:
indeed i am impressed – you took a very little and made into a very well said statement about the true nature – well done – glad I could help – rock on
The hyperlink below
http://nextraterrestrial.com/pdf/Risk%20Assessment.htm
takes you to what had Mr. Bellows so "impressed"; bearing in mind, that less than 3 months later, Attorney General of New York State, Eliot Spitzer Esq. who along with his two top lieutenants, Whitman Knapp and Michael Berlin all very familiar with my "work product" that included this "risk assessment" communiqué from July 23rd, 2002, filed the most refreshing criminal complaint against AIG and Co., but pulled up rather short, when inevitably getting their arms around my decision on 11.11.2004 to break my 24-year "deafening silence" with the mafia monopoly De Beers, starting with the words, "Remember me?"
Not to mention when you listen very carefully to the audio of the phone conversation between myself and De Beers operative, Ernest Slotar – click HERE – you must not forget that in 1979 when I officially joined the mafia monopoly De Beers' most significant "branch" on U.S. soil; namely Codiam Inc., that was some 5 odd years before I became the Chief Operating Officer and Chief Financial Officer of Insurance Marketing Services.
To mention little of during the 5 years that few would argue that I "ran the show"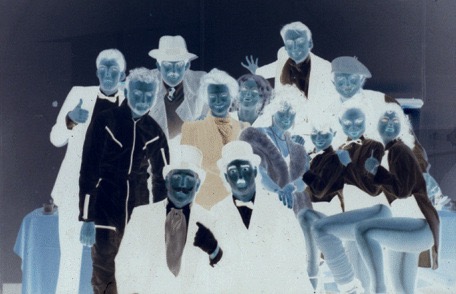 I engineered an acquisition that allowed now Government owned Citigroup to get the most extraordinary "look in" to the insurance industry, all the while the Glass- Steigal Act prevented banks from selling insurance which of course made as much sense as having anti-Trust laws when the most flagrant violators of our sacrosanct anti-Trust/anti-Monopolies/anti-Price Fixing/anti-Competition laws used such laws to insulate themselves NOT ONLY from any potential competitors but while the ignorant American masses focus their attention on Wall Street crooks being rewarded for failing, those same masses simply don't have the stamina to even begin to ask questions like how was it possible that the US became the military of De Beers.
To mention in passing as my beyond words awesome French-Canadian wife passes by me sitting in the most comfortable couch here at our art gallery-studio home perched atop the bluffs of heavily real estate and city council corrupt Del Mar who of course understand perfectly well why it is that De Beers maintain such a "strong presence" in downtown Del Mar, just like the rich crooks who get them all elected, and you also realize none of us lives forever, but there is this extraordinarily accurate Digital Record to remind us what we have done prior to taking our last breath, it is of course all rather funny when you consider how people such as yourself continue to "play business" all the while you understand perfectly well that China now owns the worthless-fictitious De Beers-US Dollar.
Your lawyers will explain that in throwing in "sum" [sic] of the "knitty gritty", when the time comes for the people of the United States as well the citizens of the entire world to be allowed a voice in court even if it is only the "Court of Public Opinion" which is increasingly what the Internet is all about, I will be including such "documentation" in the court record, or at least attempting to have it all, including all the hyperlinks introduced as "evidence".
BTW, would you agree to be one of my Facebook "friends"?
GsG God-S-Game.com 2facetruth.com
Ps – You do understand that during the 5 years that I was CFO and COO of Insurance Marketing Service Inc. which was the largest for profit marketing and publishing company specializing in the insurance industry, I hadn't forgotten everything that I knew prior to joining IMS in August 1984 when I was 27.
Nor had I forgotten all that I had learned prior to as well as while working for De Beers on 47th Street New York City which of course you can understand why it was that Eliot Spitzer let AIG off the hook, so very easily.
I can understand why you now regret emailing me as you feel compelled to try and make sense of how it is possible that I have survived this long while taking on pretty much single-handedly a most violent institution who along with all those they have co-opted-corrupted with includes of course the entire US Congress, don't take kindly to those who mess with their gravy train.
You therefore can understand why it is that I am right when I say it is inevitable that my website 2facetruth.com will be the number one information source on the Internet because you also realize that you cannot refute a word I say, and just calling me "irrational" only goes so far, which increasingly is nowhere.
You are either incompetent, culpable or both, take your pick! [Word count 1549]
1,243 total views, 3 views today