American Security Project Advisory Board-Fuck-What is the right thing to do? – Fwd: loewinsohn contributions to easiest to bribe Democratic Party
From: GaryStevenGevisser <garystevengevisser>
Subject: American Security Project Advisory Board-Fuck-What is the right thing to do? – Fwd: loewinsohn contributions to easiest to bribe Democratic Party
Date: July 10, 2013 10:15:20 PM PDT
To: Embassy of Sweden – Washington DC <ambassaden.washington>, Washington DC Israeli Embassy President Shimon Peres c/o Office for the Israeli Department of Defense Attache Israeli Embassy <att-sec2>
Cc: rest; wolfgang" <wolfgang>, "whois" <whois>, Amanda Lopez – US ARMY recruiter <talena119>, Thulani Xulu <x_thulani>, "tewari" <tewari>, Matthew Hoh – former US Captain who resigned from US State Department <ggreenwald>, NANCY SPIELBERG <nancyspielberg>, "Newell \"The Big Lie\" Starks – Citicorp Venture Corporation officer." <newell>, "Michael \"The Big Lie\" Grant" <mageph520>, "livingontheveg" <livingontheveg>, "Dr. Leizer Molk MD" <leizermolk>, "Larry J. Merlo – Chief Executive Officer CVS Officer CVS" <customercare>, "lbagley" <lbagley>, Keisha Whitaker – wife of Forest Whitaker <kbabies1>, "Hlumelo Biko – son of Steve Biko, now running a Wall Street charity-investment portfolio. 11" <ali.ayala>, author and founder Dream Change Change John Perkins – former CIA Economic Hit Man <info>, "friling Negev Desert" <friling>, "Jann Turner – daughter of Richard Turner murdered in Durban, South African on January 8, 1978, 119 days after his co-founder of The Durban Movement, Steve Biko was tortured to death, beginning on September 11, 1977. 8" <jann>, "Mark Gevisser – celebrated investigative journalist and author son of the David Gevisser [1926-2009] the male heir of American-German mineral monopolist Charles W. Engelhard Jr. [1917-1971] whose 2006 autobiography THE UNLIKELY FORESTER mentions the torture-murder of D. Gevisser's first cousin's daughter, ANC military wing member Sandy Jacobson whose brother Steve Jacobson is a Facebook friend of Mark Gevisser who while publishing the biography of US-De Beers-Engelhard Minerals & Chemicals Corporation black puppet Thabo Mbeki, The Dream Deferred in 2007, has yet to comment publicly on either whether or not he and/or his father David snitched on members of the ANC's military wing that contributed to the torture-death of Sandy or the clear message murder of his close relation Sandy Jacobson whose murderers would have known that David Gevisser supported the Armed Struggle of the African National Congress in its fight, not against the United States of America's sponsored South African Apartheid Regime, but against the true Freedom Fighters of South Africa who were easily hunted down on their way to the Apartheid Regime's ANC-CIA terrorist training camps. Nor has Mark Gevisser explained to the world why Mark, his 3 younger brothers and mother Hedda and all those who curry favor with them are so quiet about David Gevisser being the male heir of Engelhard Jr. – Chapter 18 THE AMERICAN CONSPIRACY of Edward Jay Epstein's The Diamond Invention book – who along with his German-South African partners, the Sir Ernest Oppenheimer, Harry and Nick O. clan were the greatest beneficiaries of The WW II Holocaust and the 3rd Reich's Southern Division-The National Party which quickly took root in South Africa, none of which was lost on the long memory Mossad who assassinated Engelhard Jr on March 2 1971 and having him leave an extraordinary paper trail starting right before when he named David Gevisser Chief Executive Officer of Engelhard Enterprises South Africa in 1970 which is the year prior to Engelhard's death which David Gevisser gets twice wrong in THE UNLIKELY FORESTER. Engelhard Jr. was buried not in a Jewish cemetery because racist and anti-Semite Engelhard Jr. was never Jewish and was buried at Roman Catholic St. Mary's Abbey Church Morristown New Jersey" <mark>, "South African Professor of Economics Mark Darrock – \"De Beers bring order to the diamond marketplace that would otherwise be chaotic\" [July 1, 2006 – China]. [July 1″ <Darrockm>, "EDITOR" <EDITOR>, "edepstein" <edepstein>
fyi


From: GaryStevenGevisser <garystevengevisser>
Subject: American Security Project Advisory Board-Fuck-What is the right thing to do? – Fwd: loewinsohn contributions to easiest to bribe Democratic Party
Date: July 10, 2013 7:18:56 PM PDT
To: Tumi Makgabo Makgabo <yourevent>, Alan Dershowitz – Harvard Law School <dersh>, Noam Chomsky – I AM movie <chomsky>, Jonathan Beare – founder Investec <jbeare>, Sam Hackner – Chief Executive Officer – Investec South Africa <iamrecruit>, "thetonightshow" <thetonightshow>, "tonyleonsa" <tonyleonsa>
Cc: rest; bool.smuts" <bool.smuts>, Alexey Shumeyko <alexey.shumeyko>, "stephen" <stephen>, "akerzner" <akerzner>, "mary.campbell" <mary.campbell>, "info" <info>, "mabua.s" <mabua.s>, "jabulani.sikhakhane" <jabulani.sikhakhane>, "hosts" <hosts>, edepstein, economic, info, ian, smith, "shane" <shane>, "james.carroll43" <james.carroll43>, "sms53" <sms53>, "sternshow" <sternshow>, "sylvia" <sylvia>, "vuyelwaq" <vuyelwaq>, "beverly.stracey" <beverly.stracey>, "deluca_f" <deluca_f>, "ron.bellows" <ron.bellows>, "srabinovwitz" <srabinovwitz>, "bdube" <bdube>, "support" <support>, Kerry-Ann McCullough <mcculloughk>, "Andile Madikizela – First cousin of Winnie Mandela and close confidant of Nelson Mandela who acknowledged in private meetings with Andile of his knowledge that the CIA turned him in to the South African Apartheid Regime during the Kennedy Administration." <mad11a>

fyi


From: GaryStevenGevisser <garystevengevisser>
Subject: American Security Project Advisory Board-Fuck-What is the right thing to do? – Fwd: loewinsohn contributions to easiest to bribe Democratic Party
Date: July 10, 2013 7:10:25 PM PDT
To: "jrk" <jrk>
Cc: rest; Chief Rabbi of South Africa Goldstein <office>, "danqal8y" <danqal8y>, "cl.dreams" <cl.dreams>, geoffreyrothwell <geoffreyrothwell>, Laura Malter – ex CIA <lauramalter>, Adam Lee Tucker – Alternate email address <adamtucker619>, "United Sec. of State John Kerry ℅ Jeffrey R. Krinsk Esq. Krinsk" <jrk>, "Andile Madikizela – First cousin of Winnie Mandela and close confidant of Nelson Mandela who acknowledged in private meetings with Andile of his knowledge that the CIA turned him in to the South African Apartheid Regime during the Kennedy Administration." <mad11a>, Tefo Mohapi <g00g0lpl3x>, "The coupon clipper is the Jeffrey Jack The Ripper Essakow – co-owner of the Marc Rich and Co. Flower Hill Mall, Solana Beach, California" <jessakow>, "Rabbi Capers C. Funnye – close cousin of First Lady Michelle Obama who is married to President OBAMA" <ravfunnye>, "Adele Strous Im not interested in history of Israel Clingman – wife of CIA oil trader Alan Clingman and business partner of Roy Essakow-Marc Rich and company." <adelec>, Adam Hochschild – author of Blood & Treasures – founder of Mother Jones <adamhochschild>, Roy Essakow – Marc Rich Lieutenant <ressakow>, "Patrick K. Tillman Sr. Esq. – father of American Football athlete Pat Tillman who was killed by friendly fire in Afghanistan." <pat>, "Patrick. J. Fitzgerald – US Attorney – prosecuted successfully Presidential Pardoned Marc Rich's attorney, Scooter Libby." <patrick.j.fitzgerald>, Matthew Margo – CBS senior attorney <matthewmargo>, 60 Minutes <60m@GGreenwald>

I doubt you are cleaning your 180,000 gallon koi pond, but still you are most likely contemplating your navel.
I lost a Facebook "friend"; can you figure out who it was?
It is one thing for Charles Ivie, who does not have either of our connections, to ignore my most important question about God which has everything to do with truth and logic, which is very hard to concentrate on when the person you spend the most time with could care less about such an important subject, which you cannot even begin to master if you are preoccupied with real estate speculation that is all about the accumulation of land and cattle ranching, all of which Plato covered more than 2500 years ago when he so accurately predicted today's water crisis at a time when human overpopulation was non-existent, and that is because the human was far more intelligent then, and they didn't live all that long and therefore there were no old farts so resentful of the youth that they once had, to send to war.
Everything was much clearer back then as it was just a century ago when we began to witness the brainwashing of the world's very best soldiers, the British army who did not take kindly to the nonsense being fed to them by their corrupt superiors and which was not lost for a moment on their opponents, the Afrikaner "Boers" who had their backs to the wall; and the most fearless of them all, Jan Christiaan Smuts decided to take the fight to the British in their own "backyard" including the Cape Province which he, a farmer's son, knew like the back of his hand.
Remember as well, the British were not soundly defeated by the Americans in the British-American Wars, because the British were never close to being soundly defeated as the British were simply backing away and preoccupied with their other colonies spread throughout the British Empire, but at the same time fully understanding that it was a Black American slave spy who provided the military intelligence to the American armies which resulted in Britain's defeat; and of course, if the British wanted to bring their full military might to the United States of America, they could easily have done so.
The British military establishment have never been fools, which is why the world's best military, the brutally strong Israel Defense Force has fashioned its own military from the very start based on the brutal discipline of the British army that is second to none, other than of course the IDF that has of course a great many problems starting with its worst soldiers who "keep the peace" in the "occupied territories" of Israel where they rule far worse than the Romans ever did over Judea.
I saw the evening before last the 2012 documentary, 5 Broken Cameras where the narrator-camerman so understated the one scene where a fellow unarmed and totally defenseless Arab man was now in the custody of Israeli soldiers who had him on the ground, and fully surrounded with their high powered weapons pointed, without any possible avenue of escape; and the narrator prepared the audience in a very subdued manner for the pending shooting in the leg of his friend by the one Israeli soldier who was so obviously pointing his M16 in the direction of the captured man's leg; and then the shot, with little to none further commentary; so extraordinarily brilliant that the first thing that must come to mind is if the entire incident was staged.
What if Israel saw such brutal intimidation as the only means to stop Israeli soldiers being hit by sniper fire, couldn't you inevitably conclude that this was ingenious counterintelligence?
Remember, unbeknown to me, you have become an expert in asymmetrical warfare which Jan Smuts and his fellow Boer Commanders pioneered in the Anglo-American War.
The next thing we could be hearing is that you have teamed up with Arnold and Bruce Willis and the movies as a stepping stone to you occupying the California Governor's mansion?
Does Marcy "Campbell Soup" Krinsk know what a political genius you have become?
But, as one looks in more detail to this very sickening situation in once Arab owned land in Jerusalem, you see very common sense truths such as religious Israelis wearing their

tzitzit

outside of their white shirt and mostly black garb threatening to punch out the cameraman, and then these fat, ugly, most evil of evil cowards do just that. Again, the religious Israelis were mostly fat and they are, like most meat eaters, not quite as aware as non-meat eaters that meat makes you that much more aggressive; again a subject matter covered by the likes of Plato ad-nausea more than 2500 years ago when there were few to none lawyers, because there were not that many border fences stemming from cattle ranch fences to breed the cows that again Plato argued most articulately would lead to that much more real estate speculation and overpopulation leading to that much more violence and the proliferation of lawyers who would profit from the death of humanity.
If it is true that only emotionally disturbed people turn to religion as a crutch, then you would agree that none of them are fooling God.
God would also know that Ben-Gurion has been dead going on 40 years, and so very few Israeli give him a moment's thought.
In 1956 when Ben-Gurion gave an interview to a moron American woman who he had the smarts to realize would end up making much mention of Ben-Gurion being a racist, war mongering Israeli when stating in so many words, "We had no quarrel with the Arabs. We came and stole their lands. The Arabs had nothing to do with places such as Auschwitz", he, the General of Generals waited for the reaction of the Jewish American common herd that was breeding the likes of you who take yourselves far too seriously, agree?
Were you aware that Ben-Gurion was proficient in Hebrew, and that meant he could read The Torah in its original text?
He was also marvelously proficient in English, as well as Turkish, but he never spoke or understood Arabic.
Ben-Gurion had a deep respect for the Arab peoples whose nationalism was the invention of the west.
The Arab peoples had nothing to do with Auschwitz.
So why is Israel still warring with its Arab and non-Arab neighbors?
The west had everything to do with Auschwitz, and the west has never been prosecuted for this unimaginable genocide; hence Israel's war with its neighbors continue.
What about all the Talmudic scholars living in Israel and getting fat off the big hind tit of the increasingly bigger Israeli government, can't they all put aside say 30 seconds of their doverning in the course of the next 24 hours and help improve on my questioning?
I don't expect the heads of the Israeli Diamond industry to be of much help, but perhaps when you or anyone else replies, you can hit the "reply all" and make the Israeli Diamond industry aware that increasing numbers of people throughout the world are aware of their misdeeds.
Ben-Gurion knew that in The Torah there are words about God "given" [sic] the Land of Israel to the Jewish people.
What does it mean to be Jewish?
First, we have to take a step back and ask what does it mean to be a human?
We can all agree that being able to think logically is a critical criteria.
Ben-Gurion never raised this argument because he had a better argument, "The masses of Arab people had nothing to do with Auschwitz".
Ben-Gurion was aware that in 1929 there was a pogrom in Israel were Jewish people were massacred.
Jewish people have been massacred since the time of Jesus Christ and before; it is nothing new.
Building extermination camps only for Jewish people was a first.
When Ben-Gurion said, "We stole their land" he was not saying, "The west should give us the island of Manhattan".
Hello, are you still there?
How do you give Manhattan back to the 10 million murdered indigenous American Indians without giving them all the land up to and including California?
Were the head of Israel's Mossad to be reading this, and I was seated next to him in Mossad headquarters in Tel-Aviv, would you take me more seriously?
Of all the people you know who do you think would be best qualified to design the aptitude tests for future Mossad agents if the goal was to secure an everlasting peace in the Middle East that would spread like wildfire throughout the rest of the globe?
Could we rule out Obama?
What about Hilary Clinton?
Would you agree that there is no society like north Americans were the Peter Principal is most obvious amongst all the very top business people and politicians?
Where in your logical teachings did it say that the society that consumes the most resources including importing its finished goods and raw materials from its slave nations abroad, should be rewarded with having the highest Gross Domestic Product index that has stood the test of time for being the most reliable index indicating the relative health of a nation?
Let's assume the GDP index existed for only 60 Minutes, couldn't you see it being the biggest joke in the history of Saturday Night Live?
When you have finished reading today's required reading, please let me know your definition of the word "gross" and then give me an example; and I suggest you start with your own brain.
If us Jewish people who have the ingenious Torah cannot figure out that we can comply with the laws of Kashrut by not eating meat that is mostly responsible for the current day seeding of the clouds to make more rain to feed the poison corn feed for the cows, then how can you expect any common sense from the rest who are introcrinated from birth that the problems of the world have everything to do with the Jews?
You have seen today's headline news on Drudgereprt



OBAMA ORDERS FED WORKERS: SPY ON EACH OTHER…
If the United States Government-De Beers didn't control the figureheads in Israel, Saudi Arabia, Kuwait, Iran, Afghanistan, Egypt, Syria, Lebanon, Qatar, Yemen, South Africa, Australia etc etc, i.e. all those 44 nations who were forced to attend the Bretton Woods Conference of July 1944, including China who has never thought the United States meant China well when the US Congress supported Japan's invasion of Manchuria, China on September 19, 1931, the same when the United States led the 8 Allied nation invasion of China in 1900, do you think war with Israel would end and fair trade agreements with Israel's Arab and non-Arab nations would flourish?
What if part of the exchange was they could have our Torah for free and Israel could have their oil free in exchange for helping OPEC come up with a fairer price for oil than the one dictated by the US State Department-CIA?
You may not be a paid spy of the American Security Project Advisory Board, but you are in my humble but seasoned opinion a spy of the very worst kind.
When we last met for our 3 lunch on June 3, 2011 at the Grant Hotel in downtown San Diego, and you munched down your slaughtered turkey that once had a heartbeat and I chose wisely 2 identical small salads which we know didn't break your piggy bank, not even close, I went to the trouble of downloading to you all the evidence in my possession about the treason of the US Government in its support of the 2 decade old ban prohibiting American citizens including you, Obama, his wife, and your close friend Secretary of State John Kerry from investing in De Beers' Lloyds of London that fixes the price of doing business worldwide because Lloyd controls the pricing of all insurance worldwide, and Lloyd's capital base is predominately diamond currency price fixed by the murderous price fixing De Beers-Anglo American Corporation who have owned the world's drilling industry since their victory in the Anglo-American Boer War of 1899-1902.
Right after I dropped at your Finkelstein & Krinsk law offices my one copy of Smuts' 1926, Holism & Evolution that you have refused to return; and you know that when someone has done something wrong to a good person they find every excuse to grab that much more from that individual because it makes them feel better about themselves as being that much more deserving under the doctrine "Possession is 9/10ths of the law" which as you know, because you are a lawyer, that argument has never really been upheld in any court of law because it is a joke, however true when it comes to the origins of the law business which the ruling monarchs who control all the world's resources and shared only with their middle class nobles who had to provide the army of peasants who were all fairly compensated on how well they performed on the battlefield which is far cry from the middle class of today who have little to none battlefield experience but boy can you all talk the biggest bunch of shit.
Did the thought occur to you that either I would forget or I would be killed before realizing that you did nothing with the information I provided to you?
You must have discussed it with Marcy before bringing it up with both John Kerry and the American Security Project Advisory Board?
The main job of the President of the United States of America as it is with any Commander In Chief of any military even if it is a small violent gang of car thieves, is that of master spy catcher, and if as incompetent as Obama to then hire a master spy catcher and that person should be the highest paid individual in the American military given his extraordinarily tough job of having poor American soldiers fight for patriotism rather than get the lion's share of the graft-spoils of oil wars.
I know that you are not the only person on my ever expanding email list who remembers this, because even Charles Ivie will remember it, and if he doesn't, it is highly likely that he will say that he remembers me talking about this most important subject which he, you and everyone else in the world know perfectly well that you didn't come up with those words or anything close because you lacked the mental capacity to think it in the first place.
Again, the most important person of the hour remains Principal Economist of National Energy Agency [NEA] in Paris, Professor Geoffrey Rothwell whose Facebook bio says that was the professor of economics at Stanford University from 1986.
BTW, there is increasing very very fresh evidence of coyotes stalking out Mango; we have to be increasingly vigilant. Do you have any other suggestions?
My buddy Geoffrey knows that he continues to send me time relevant information principally revolving around his travel plans given the fact that he does not need reminding that he has already unloaded to me a far bigger bomb than the 2 Atomic weapons that were dropped on Japanese civilian populations that ended World War II and which began in earnest the genocide of the world's poor, who were increasingly no longer needed thanks to escalating discoveries in technology that had the human thinking it was that much smarter according to the laws of evolution, but in fact technology dating back to the Big Bang were simply compensating for the death of humanity.
Geoffrey also knows that I don't need him for my forthcoming book D-Money Lie to be the best selling book of all time because I proved that to myself long before I began speaking out which was on October 18, 2000 [Google Search, "Gevisser Perspective One"] when I tested the waters with my bullet proof military plan that if properly executed by the world's best military; again the IDF would instantly bring about world peace, starting of course in the Middle East. There are many who believe that the IDF, who are always led into war by the Mossad, first executed that strategy in Operation Sparkling back in the summer of 2009 – [Google Search 2facetruth.com Operation Sparkling].
But it would be great if he were to acknowledge publicly, like right now, that he will write the introduction or give his recommendation that even plebes such as yourself and your wife and all your hanger-on friends should read immediately, and when coming to the $HIT list of FOOLS NAMES, FOOLS FACES IN PUBLIC PLACES check to see if I have left anyone out, and as quickly as possible let either me and/or my publisher know even if you do so anonymously.
Jan Christiaan Smuts read law at Cambridge and was not the top student because he was stupid; moreover, at the same time wrote the definitive book Walt Whitman: a study in the evolution of personality that was only published in 1973, 23 years after his death at age 80 on September 11, 1950.
That does not mean Smuts didn't read up on America's military history including James Armistead Lafayette [December 10, 1760–August 9, 1830], the first African American double agent who convinced the top British Generals Benedict Arnold and Lord Cornwallis that he was a runaway slave and hated his American slave owners.
You don't see the name Smuts in either Arnold or Cornwallis' name because Afrikaner Smuts was always very much his "own man" who chose very carefully when to surrender to the British in the Anglo-Boer War that took place 119 odd years after the Battle of Yorktown where big time Uncle Tom James Armistead Lafayette's spying made the difference between victory and defeat.
When you page through your spying operation American Security Project Advisory Board you don't see the verbiage, "ALL JEWISH KAPOS WHO LEARNED THEIR SURVIVAL SKILLS IN THE DEATH CAMPS OF WORLD WAR II ARE WELCOME" but you do find the verbiage, ASYMMETRIC OPERATIONS – click here.
Jeffrey, have I made a mistake somewhere?
Can you really be that sick?
At your wedding in 2001, you seemed perfectly healthy because you and I had the best time.
You remember how I was dressed; the same with Marie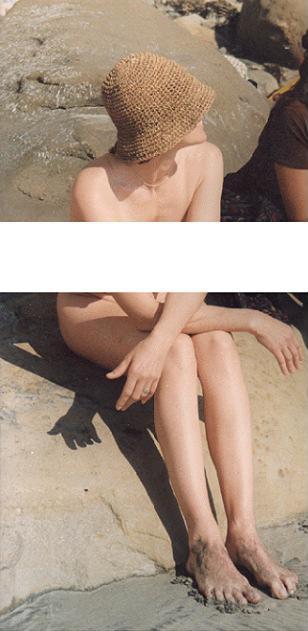 correction,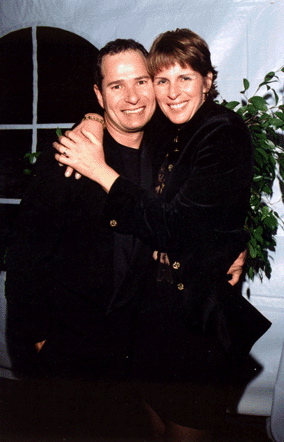 BTW, when you look at the women in your inner circle including Bozo The Clown's wife [Google Search Bozo The Clown Tierstein] and you compare them naked to how Marie looks now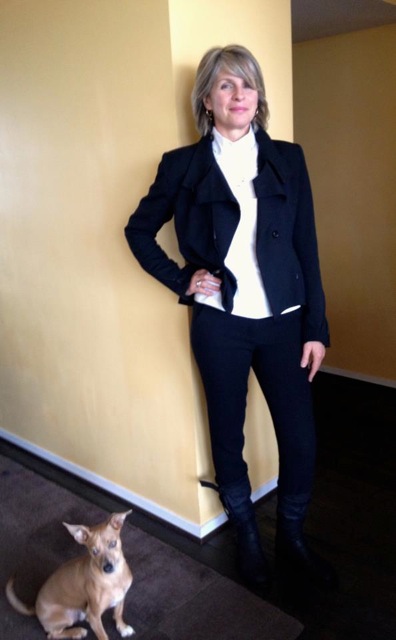 do you think they are also envious of the truth that their mental capacity when compared to that of my F-C wife is nil?
Please close your eyes, but not too tight that it gives you more of a migraine.
Would you consider any of the fat women you know to have taste?
To be clear, I am not talking about fat people's highly limited mouth palette that allows one to differentiate taste.
I am only talking about taste.
Again, block out of your mind all those skinny people you know who have no taste when it comes to their clothing, decor or most importantly fine art painting.
Would it surprise you that I know of no fat people who have taste?
You are cheating. You had to have your eyes open to have continued reading unless you are now faking blindness and you have Marcy "Campbell Soup" Krinsk reading to you.
Can you imagine yourself totally decrepit and trusting your help to both cook and feed you?
Can you ask Bozo The Clown Tierstein if he still trusts you?
The British learned a great deal from Black American double agent
James Armistead Lafayette.
Does it bother you that you won't find any discussion on websites like Wikipedia on this most important subject?
Smuts right after leaving the side of Cecil Rhodes, founder of violent anarchist De Beers joined the opposition, The Afrikaners led by non-university educated, and most brilliant President Paul Kruger from which we get the gold coin, Krugerrand. Smuts started out as the youngest Attorney General of South Africa in its modern history which began with Dutch medical doctor Johan Anthoniszoon "Jan" van Riebeeck (21 April 1619 – 18 January 1677), a member of the Dutch East India Company discovering South Africa in 1652 when all the world's military soldiers; again mostly peasants were very well rewarded for exemplary performance on the battlefield.
Which Captain of Industry have De Beers rewarded the most?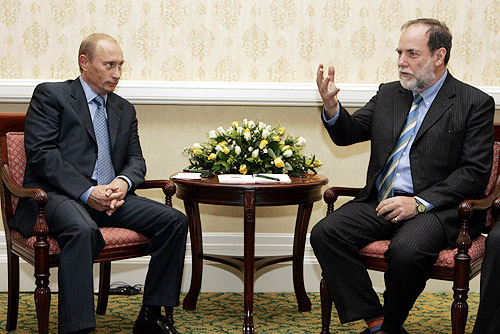 Does it bother you that Putin is richer than all the Russian Oligarchs combined?
Do you have more respect for Nicholas Oppenheimer as a Commander In Chief?
If you were Nicholas Oppenheimer how much would you pay President Obama to stay quiet?
Aren't you sick to death of being stupid?
Spying, as you well know, is critical in battle because it most often decides who wins and who loses, a military strategy that is also perfectly understood by those such as De Beers-Anglo American Corporation who have always backed all sides to war following the Anglo-American Boer War of 1899-1902.
Smuts saw with his very own eyes the British-American Concentration Camps which were starving to death tens of thousands of his fellow Afrikaner countrymen; mostly old men, women and children including the eventual murder of 10,000 Black South African slaves who threw in their lot with the much more trustworthy Afrikaners.
He knew that the British military were playing it as fair as they possibly could. At stake was the world's mineral richest country. The British could have just as easily murdered off all those held in the Concentration Camps just the same way the Americans ruthlessly murdered off the 10 million indigenous American Indians so that Jewish Kapos like you could get involved with Non-Government Organizations [NGO] protecting the security and freedoms of all filthy lazy rich white middle class Americans and their Black puppets.
Smuts was not someone who was easily distracted and you can tell that by how he kept his slim and trim body shape throughout his life; never once overeating.
BTW, have you ever left the dinner table saying to yourself, "I am so proud of my self-control for not eating like a pig" and then being rewarded with the desire to either exercise or make love for hours?
Smuts' goal was to win over the minds, hearts and souls of the British rank and file who like the British officers applauded Smuts' unmatched bravery on the battlefield including riding into British military camps and seizing Afrikaner "turncoats" who were summarily executed with Smuts never hesitating in signing their death warrants.
I assume that your pal Obama has now removed the John F. Kennedy statue, "The buck stops here"?
It amounts to the same thing as President Obama in full support of American cities, towns and one horse town villages being an armed camp with his warnings of introducing tougher gun ownership legislation that has now resulted in a gun being sold every 30 seconds to American citizens.
It took me repeating this several times to Charles Ivie before he got it, and then he decided not to share this most important truth with everyone he knows and at the same time let me know.
How long did it take you to understand this most important fact of life bearing in mind that you are such an important and knowledgeable American citizen on the subject of asymmetric warfare?
Do you ever look yourself in the mirror and say, "I am such a joke"?
You haven't forgotten that it was you who suggested back in 2003 that I focus my energies on destroying De Beers without you even bothering to ask me if I had previously had any connection with the world's number one terrorist organization.
Do you think Smuts would have first needed to write a book explaining what he thought about De Beers and the American banking group J.P. Morgan-Chase-Rockafeller in order for you to be convinced that he was as smart as me?
Is your thinking still that since they have managed to wipe Smuts out of the history books, they will do the same with me?
How is that so many of you go to sleep every night with such evil thoughts, and knowing when you wake up, the game will be over with just one of you deciding that driving yourselves insane wasn't worth the price?
I knew when I was working for De Beers that if I breathed a word to anyone how they control the thoughts of all the brainwashed and the most brainwashed of course are those who studied at university who didn't figure out in their first law-business-economics-political science lecture that De Beers officials decide the entire curriculum, I would get the same reaction I am getting today; namely either deafening silence and/or total and complete nonsense such as Ivie's, "great! keep exposing the fraud of the system, the best money can buy!"
That does not make me a fool for deciding not to breath a word to anyone including my 3 elder siblings, mother and father.
Of course I knew that my most well connected British-English mother Zena was no fool when getting her best friend, David Gevisser, again my father's most evil first cousin to sign a letter of introduction to De Beers' officials located on Bush Street, San Francisco right before I emigrated from South Africa to the United States of America on March 16, 1978, 7 years and 14 days after German-American Charles Engelhard Jr. was assassinated by the Mossad on March 2, 1971.
While Israel's Mossad remains silent on this most important subject, you are aware that Engelhard Jr. left the most revealing paper trail when right before his death he began selling off his South African assets which included control of the world supply of platinum that would soon be included in the catalytic converter of the exhaust system of every new motor vehicle and truck sold in the United States of America and supplied out of Apartheid South Africa who every "liberal" in the United States despised, at least that is what you expressed publicly.
The conservative right wing Republicans in the United States of course cared less about politics, just wanting to get the best from the rest of the world at the cheapest possible price.
It was your liberal social agenda that had you all saying that you didn't have the stomach to do business with either the Apartheid Regime or corporations and individuals profiting from such heinous racist laws that became institutionalized by De Beers and its officials following the defeat of increasingly enlightened Jan Smuts at the South African General Election of May 26, 1948, and two days before, Smuts' 78th birthday, he as Prime Minister of South Africa and head of the United Party recognized the State of Israel which was now into the 13th day of her most bloody War of Independence.
Engelhard Jr. was first and foremost a die hard liberal United States Democrat which is why the Democratic Party received far more donations from Engelhard Jr. and his two most important corporations, Engelhard Enterprises South Africa and Engelhard Minerals & Chemicals first headquartered in New Jersey when it was founded by his father of the same name in 1902, the same year the Anglo-American Boer War ended, which was the same year that Cecil Rhodes from whom we get the Rhodes Scholarship-Bursary died, the same year that 17 year old Sir Ernest Oppenheimer, future head of De Beers-Anglo American Corporation immigrated to South Africa from Germany.
In South Africa he was a die-hard Nazi.
The liberal media in America as well as the conservative media in America never pointed out this "disparity" because the liberal and conservative as well as all the media in between are in fact one and the same ever since the huge success of the Bankers Manifesto of July 4, 1892.
Of course it kills you imbecile hypocrite Americans knowing that I never studied American history in either high school or university in South Africa because I never studied any history at university, and yet I know American history better than every American history scholar I have met in the going on 36 years I have lived in this country.
How can a country of 300 million such talkative people be so utterly ignorant and at the same time look down on the rest of the world and believe that the rest of the world simply doesn't get it?
Have you noticed how the most ignorant of American society, Hollywood are now telling the rest of the world to be weary of America, including the puppet Obama?
You have the classic case of the wolf guarding the chickens and the Nazi Wolf issuing the loudest warnings.
You cannot possibly have such insane across the board behavior and you all knowing that without me pointing it all out, not only all of you, but all future generations would never have been the wiser, without the existence of a power source that ensures individual water molecules don't mix with each other but when combined are the most fireproof material with each water molecule, made up of oxygen and hydrogen atoms, that separately are highly explosive?
Only One most unimaginably uplifting Supernatural Force could have you all thinking yourselves logical but acting so illogically because your retarded thinking has you convinced that everyone will react the same as you and therefore there will not be a change in the status quo which is all that you are concerned about because your current lifestyle is everything to you.
The fact that it is wrong what you are doing doesn't even enter the equation because you are convinced that everyone is at least as bad as you and you don't see God punishing the worst of the transgressors.
But you have to talk, even when writing totally meaningless words.
The human cannot remain sane interacting alone.
The human is as much compelled to talk as it is needs to drink and eat in order to survive.
There is truth behind "Deafening silences speak the most volume" because it is totally true.
Not to speak is to speak.
Just because I fully anticipated the non-reaction of the common herd did not mean I was prevented from figuring out the best way possible to get the information out and at the same time stay alive.
How am I doing?
How would you rate my performance when you, your partner Howard Finkelstein, Bozo The Clown Tierstein and your wives next do dinner?
What if all of you hear at the same time the table next to you mentioning my name, will you all act like you never heard my name mentioned? Of course you would.
It is not a nice feeling to lie. That is as ingenious as the nice feeling when you do the right thing.
Why would parents even bother teaching their children when they are young to do the right thing when they know that the inevitable outcome will be just like everyone?
Did you only feel just right this moment that God must have been playing the most unimaginable trick on all parents given how you can't recall one parent saying to their child when they were so cute and cuddly,
"Let me tell you something. This world is a shit hole. You will grow up to be as big a shit as your mom and I if not worst. I am not going to bother teaching you a moral code because I know you are not only inevitably going to be so disappointed in me and resent me, but you could end up poisoning me just to collect the inheritance monies before I spend them."
Do you see the human as a carrot?
The carrot when it is young is both crisp and tasty and then after growing much bigger and increasingly less tasty they begin to wilt, just like the human who mostly ages horrifically. 
Have you noticed how unhealthy people don't really taste their food which is why they mostly eat very fast, although the fat diseased TALKATIVE cells start out so annoyingly dainty before shoveling the food into their mouths at a blistering pace and then the funniest is that they say that they are always hungry.
Would you read this part to Marcy at dinner tonight and make as copious notes as you can; thank you.
You know that virulent anti-Semite Sir Ernest Oppenheimer's son, Harry had a Jewish barmitzvah in 1921.
In 1921 Jan Smuts was 51 and not close to being senile.
What do you recall happening between 1921 and 1929 when Sir Ernest Oppenheimer was chosen to be the Chief Executive Officer of the combined holdings of De Beers and Anglo American Corporation who owned, because they controlled the 4 Branches of the United States of America including the anything but FREE PRESS, the world's mineral resources starting with water which is more important than oil because your soldiers need to drink water when being trained as soldiers?
Be patient, I will tell you so that you no longer have to think.
Sir Ernest Oppenheimer simply needed to prove to the American banking establishment that he first of all hated Jewish people.
This was easy to do because he did things that revolted Jewish people beginning with overseeing the bourgeoning government bureaucracy amongst the world's most militant peoples who did the most marvelous job with the 10 million murdered native American Indians before importing Black slaves from Africa and well before Black African Americans became the majority to halt their importation by simply sending out the Great White Fleet [1907-1909] which remains in full force.
Since the Romans began crucifying the best of the Jewish people starting with Jesus Christ in the Christian Calendar that begins approximately 2013 years ago, the military of successive empires that replaced the Romans have not wished the Jewish people well when murdering as many of them as possible and then putting the weakest of them in the most important government positions to foster a spy network amongst the remaining Jewish people getting increasingly weaker with each passing generation.
On a scale of 1 to 10, 10 being best, how would you rate your own performance?
Sir Ernest Oppenheimer did not force his son Harry to have his son Nicholas have a barmitzvah.
Now that Nicholas has told the world that no one can come after him because he and his family are no longer in the diamond business but "remain committed", are you still proud of your achievements?
How do you see your legacy reading?
Sir Ernest Oppenheimer only died in 1957. Nicholas was 12.
Without Ernest Oppenheimer supplying Hitler with his diamonds, the American banking community would have needed to find themselves another stooge.
Who do you think would have been their first choice?
Let's try and figure out who is responsible for designating on German Protestant and Roman Catholic Charles W. Engelhard Jr.'s Wikipedia profile that he was Jewish?
Let's begin a process of elimination.
I had nothing to do with anything on his Wikipedia profile.
Do you like the fact that it shows incorrectly that Engelhard Jr. was Jewish when in fact he was born and raised German Protestant and on his death bed his Roman Catholic wife Jane had him convert to Catholicism which is why he got buried at Roman Catholic church, St. Mary's Abbey in Morris Town, two words, New Jersey?
Why is it that there is not a single other Jewish person, again apart from me, who is incensed that no other Jewish person is outraged by this most vile, most racist, most anti-Semitic German-American being referred to as Jewish?
All of you Jewish people who consider yourselves Jewish are either bought or stupid. You also know that you can only play stupid so long.
Engelhard Jr. was tasked by the Nazi American industrialists to journey to South Africa following World War II to check on Sir Ernest Oppenheimer and his son Harry who became the Trojan Horse in Smuts' United Party which is why Smuts was defeated and Harry Oppenheimer won his first South African parliamentary seat in the May 26, 1948 South African General Election which ushered in the United States of America's South African National Party who ruled for an uninterrupted period of 46 years with a diamond studded iron fist control.
The "Iron Curtain" that was erected in Europe separating the Soviet Union from the United States of America and its western allies, was a total smokescreen.
The more wars, the more conversations, the more weapon explosions the more distractions from the theft of the world's scarce mineral resources.
They don't teach this logical curriculum in school or university because the idea is to have you all brainwashed.
How good a job would you say they have done?
Do you still feel unsure about who they are?
Let me help you with some more spoon feeding.
They is not J. Essakow or Paul Tomson, the younger brother of 1977 World Surfing Champion Shaun Tomson who was a classmate of mine at De Beers' University of Natal-Kwazulu South Africa.
You know the old joke, "Put 10 rabbis in a room and you get 11 arguments".
You also know now that I can shut up every rabbi in the world and because they will know why it is that they are quiet they will also eat less meat leaving that much more water for future generations of healthier raised children.
In your opinion, do you think there is a greater degree of depression amongst married men than what the media has us believe?
When last did you engage in a conversation about married men being depressed by their non-existent sex life?
Would you say that depressed men prefer to give the outward appearance that they are not depressed because they don't want people to feel sorry for them which would make them feel that much more depressed?
Was that much too easy spoon feeding?
Would you prefer that I allow you to go back to thinking more for yourselves?
Do you really see much difference between yourself and others, other than you currently have more wealth than the penniless?
Let me quickly bring you in to another conversation bearing in mind that I have the most uplifting message to share with the world thanks in no small measure to the unexploded bomb shell that my buddy Geoff Rothwell dropped in my lap last week.
On July 5 I text a gay friend of mine the following:
New subject: Now that you have helped me write a great spy novel, do you think gay people prefer orgies involving multiple sex partners than straights?
33 hours later he replied:
Man it sure takes me a long time to respond to texts. Sorry. I don't know if gay people like orgies more than straights. It could be that they are just able to have them more often.
I replied immediately:
Why is it easier for gay people to have "rogues" [sic]? (The iPhone typed "rogues" rather than "orgies" and I never picked it up immediately.) 
What are rogues? I've usually done any inappropriate action but I never know what it's called.
I didn't understand his second sentence, and simply replied on July 8:
Which sector of the economy do you think is most responsible for having the human think it was okay to go after Nazi puppets rather than the Nazi industrialists?
On July 10, which is today, at 3:07PM he responded:
I don't know. Maybe the industrialists themselves.

Oh yeah. It is waaaaayy easier for homos to have orgies. I was in four five different ones last night.

Really. I actually was. I love the gutter.
I immediately replied:
Why are they able to have orgies more often?

It was the Nazi industrialists who own Hollywood that had you so distracted.

What other areas of your life do you think they control?
He replied immediately:
They probably control everything.

You can go on your iPhone and get apps that get you to orgies, or you can have them at the gym or sex clubs or parks.
Well, so much information. Is there anything you would like to add to this conversation before I reply?
New Jersey, not Los Angeles, was the birth home of Hollywood.
Not one of its founders, starting with Charles Engelhard Senior, the original owner of Engelhard Minerals & Chemicals, were Jewish, nor were they favorably inclined towards Jewish people who used to question a lot?
When you stop questioning you stop learning.
Can you think back when you stopped questioning, assuming you can remember.
What if everyone who is corrupt is having great difficulty with this question?
If you were God and/or another Supernatural Force that you wouldn't take kindly to competition, would you organize things in such a fashion to instantly have the whole world going silent and everyone agreeing that before deciding on how best to price water that we all agree comes from the heavens and should therefore be free to every citizen of the world and all men-women are born equal and those enslaved should be released, we should all expose those feigning their exposing of the world's greatest criminals.

Engelhard Jr. hated Jewish people unless they were Jewish Kapos like David Gevisser who Engelhard Jr. tested time and again their loyalty when placing the likes of D. Gevisser at his dinner table next to virulent anti-Semite American Wallis Simpson without D. Gevisser ever once flinching, instead D. Gevisser simply wrote in his 2006 autobiography, THE UNLIKELY FORESTER – CLICK HERE – that he felt Ms. Simpson was simply full of herself, without however pointing out that she never once recanted her Nazi past.
It is shameful that Israel and her neighbors are at war just because us Americans feel we have earned the right to be the world's greatest consumers, at least people such as yourselves who profit from De Beers' Wall Street House of Cards.
It is no less shameful that it is Jewish Americans who so self-righteously support increasingly bigger government programs to help the poor who pay for your charities that are the cornerstone of your over the top luxurious lifestyles?
What happened to bringing beauty to this world?
If you live without a conscience that means you must die without a conscience.
Which animal that you eat do you believe has the least conscience before it is massacred?
I doubt very much that you are going to be eating elephant tonight, but if you were, can you think of one human being in history who has mourned over the loss of its loved one more than all elephants? Have you ever seen a human cradle the bones of its deceased members like an elephant? What makes you think that you can begin to imagine the sensitivity of our Creator if you have previously failed to think this through?
Are you beginning to feel more compassion towards Nazi war criminals like Himmler and Eichman?
You know that not one of those prosecuted at the 1947 Nuremberg Trials had close to all this knowledge.
Look how easily you all brush this off?
Not one reporter writing about the grave miscarriage of justice done to me and my French-Canadian wife by this "rogue" CIA member, Charles Knuff.
The fact that it makes the vast majority of you feel better does not mean your insides are healthy.
You outsides reflect your insides that reflect who you are which is what you eat and drink.
It is the most devilish of you who are doing the spying, and yet you are so proud of what you are doing, otherwise you wouldn't publicize your charities which mask your venomous fangs.
You actually can't get enough of being so threatening because you have become that defenseless animal you had slaughtered to satisfy your poor taste.
You push and an energy force pushes back; the least sensitive don't get it as much as those more sensitive.
When you are dead and in your grave paralyzed from the neck down you won't feel the fly eating away, taking a break to clean it's front feet, and then continuing the feast.
Us Jewish people are not supposed to be cremated?
That was an ingenious law.
Someone had to think through everything from the start, including all the problems as well as solutions.
That Creator must have known what She was doing, and as you know the Hebrew word which sounds in English like "He" is "She".
Each of us humans only knows what we know and to each of us time is relative which helps confirm our uniqueness throughout our lives, and that makes each of us decide when is the right time to throw in the towel and resign ourselves to the reality that we are God's dumbest species, and that makes God that much greater given how we never figured that and our oversized egos prevent us from acknowledging this most important fact; and consequently, we watch ourselves and others rot that much more as time passes and the poor remain so mistreated.
Turn your attention right now to another news item:
Israel, who now publicly acknowledges that your mentor John Kerry, "Clueless U.S. mediator", has been tapping into undersea cables for more than 3 decades, but that does not mean all of Israel has forgotten that not a single American industrialist was prosecuted for our Jewish Holocaust.
How could you be so stupid not to have figured this all out on your own or is worse feeling that once you have managed to get rid of me you won't ever be reminded of your stupidity?
Please note that that Charles Ivie when he responded earlier today, after very careful deliberation since he received it at 4:17 pm yesterday, decided not to hit the "reply all" and kept his answer very short and general; i.e. saying nothing about individual responsibility of those who keep blaming the general "fraud of the system".
He is not the only person who wants this important debate from being exposed any more than I have already.
You also don't want the world to know that you support the spying on Americans with your board position on the American Security Project Advisory Board.
The only thing you know when it comes to military matters is who is the best person to bribe, something your wife Marcy would have learned when head of marketing for the huge military contractor Science Applications International Corporation.
Isn't it amazing that it is all you people who talked so loudly about George W. Bush being the evil incarnate with a pee sized brain, has you now with nothing worthwhile to say?
——————
Subject: Re: Fuck-What is the right thing to do? – Fwd: loewinsohn contributions to easiest to bribe Democratic Party

Date: July 10, 2013 8:39:46 AM PDT

great! keep exposing the fraud of the system, the best money can buy!
——————
Subject: Fuck-What is the right thing to do? – Fwd: loewinsohn contributions to easiest to bribe Democratic Party
Date: July 9, 2013 4:28:57 PM PDT
To: Alan Dershowitz – Harvard Law School <dersh@law.harvard.edu>, Noam Chomsky – I AM movie <chomsky@MIT.EDU>
Cc: rest; Nitza Lite <nitzadrew@yahoo.com>, "Devin Standard – eldest son of Kenneth Standard Esq. former President of the New York State Bar Association; graduate of Harvard Law School." <devinstandard@yahoo.com>, "Kenneth Standard Esq. – former 25 year in-house General Counsel of Bristol Meyers; most recently past President of the New York Bar Association – Harvard Law School." <kstandard@ebglaw.com>, "Nbci. Snl" <nbci.snl@nbc.com>, Nbcolympicsfeedback <nbcolympicsfeedback@nbcuni.com>, Howard Schultz – Starbucks <intinq@starbucks.com>, Sternshow <sternshow@howardstern.com>, "Valerie Schulte Esq. – National Association of Broadcasters senior lawyer – former 15 year lover of Ted Turner." <vschulte@nab.org>

fyi


From: Gary Steven Gevisser <garystevengevisser@gmail.com>
Subject: Fuck-What is the right thing to do? – Fwd: loewinsohn contributions to easiest to bribe Democratic Party
Date: July 9, 2013 4:17:14 PM PDT
To: charles ivie <charles.ivie8@gmail.com>
Cc: rest;  geoffreyrothwell <geoffreyrothwell@yahoo.com>, "garystevengevisser@gmail.com" <garystevengevisser@gmail.com>, Laura Malter – ex CIA <lauramalter@yahoo.com>, Adam Lee Tucker – Alternate email address <adamtucker619@gmail.com>, "United Sec. of State John Kerry ℅ Jeffrey R. Krinsk Esq. Krinsk" <jrk@classactionlaw.com>, office@chiefrabbi.co.za, "Andile Madikizela – First cousin of Winnie Mandela and close confidant of Nelson Mandela who acknowledged in private meetings with Andile of his knowledge that the CIA turned him in to the South African Apartheid Regime during the Kennedy Administration." <mad11a@yahoo.com>, Tefo Mohapi <g00g0lpl3x@gmail.com>, "The coupon clipper is the Jeffrey Jack The Ripper Essakow – co-owner of the Marc Rich and Co. Flower Hill Mall, Solana Beach, California" <jessakow@proteaproperties.com>, "Rabbi Capers C. Funnye – close cousin of First Lady Michelle Obama who is married to President OBAMA " <ravfunnye@sbcglobal.net>, "Adele Strous \"Im not interested in history of Israel\" Clingman – wife of CIA oil trader Alan Clingman and business partner of Roy Essakow-Marc Rich and company." <adelec@icentennial.com>, Adam Hochschild – author of Blood & Treasures – founder of Mother Jones <adamhochschild@earthlink.net>, Roy Essakow – Marc Rich Lieutenant <ressakow@email.msn.com>, "Patrick K. Tillman Sr. Esq. – father of American Football athlete Pat Tillman who was killed by \"friendly fire\" in Afghanistan." <pat@pktlawoffice.com>, "Patrick. J. Fitzgerald – US Attorney – prosecuted successfully Presidential Pardoned Marc Rich's attorney, Scooter Libby. " <patrick.j.fitzgerald@usdoj.gov>, Matthew Margo – CBS senior attorney <matthewmargo@aol.com>, 60 Minutes <60m@cbsnews.com>, Matthew Hoh – former US Captain who resigned from US State Department <GGreenwald@salon.com>

Who do you think were on more drugs, the people who passed laws supporting political contributions to politicians-judges-law makers or those who still vote because they think it is the right thing to do?
When did you become aware that foreigners, such as South Africans, so long as they were "well heeled"; i.e. financially well off could invest in political campaigns in a myriad of ways; for example, let's say you watch TV or have a radio and if not then you know of someone who has an Internet connection and you find out that Sec. of State John Kerry likes to windsurf. You also know that as his wife gets closer to senility than to being in her prime of life sexually, Mr. Kerry, so long as he kept fit would be naturally inclined to wish that he could exchange all his wife's wealth to have a young hot chick, prior to him ending up in the same position. 
Let me quickly interject, do you think God has already made Mr. Kerry pay a hefty price for so arrogantly telling university graduates not that long ago, "If you are bright you go to university and if dumb you end up in the army".
So you follow Mr. Kerry when he decides that he needs the most hi-tech windsurfer that is that much easier to operate because looking awkward when you want to look virile contributes that much more to resenting the person he is mostly with. The saleswoman is drop dead beautiful and sexy. She is also working for you because you took an ownership interest in that business the first time you followed Mr. Kerry. After the customary foreplay, your highly paid emissary whispers in Mr. Kerry's ear, 
"I just want to fuck you, and I know you want to fuck me. I don't really want to be one of your groupies but in order for me to have as much wild sex with you as much as you want, I need to have a pretext to be around you often. I currently have a very rich sugar daddy lover who I am ready to toss at a moment's notice, My bi-weekly check is $1500 and that includes commissions which is around 25% of the total check, give or take. What if I write a check right now for $250 to your non-profit political campaign that I understand is still unofficially headed by Mr. Jeffrey R. Krinsk Esq."?
Let me interject again. This cannot possibly interest you so long as you have something more pleasant to distract yourself with, such as speaking with someone who only has something to do with you because they either want your money and/or your money connections, and that includes all your family members and friends who are not talking about this unimaginably uplifting time bomb of time bombs that the world's smartest scientist, Geoff Rothwell dumped in my lap last week and knowing that there are approximately 7 billion other humans he could have chosen as well as deciding to keep quiet.
If it does interest you, what would it take for you to let me know that you decided to respond by hitting the "reply all" button and you also forwarded this to your German medical doctor friend who if you are right and no one reads what I write, then the chances are close to zero that he will never hear of me.
What if it turns out that Mr. Krinsk and Sec. of State John Kerry were like all idiot liberals and conservatives who thought there was a difference between the United States of America's Republican and Democratic Party following the Bankers Manifesto of July 4, 1892, and failed to figure out that when President Obama said that he was for more gun control to make American families with their children more safer that he was actively campaigning for a gun to be sold to Americans every 30 seconds.
What if every church official starting with the Chief Rabbi of South Africa Goldstein and Pope Francis now came out in support of kids dropping out of university and having babies, do you think the youth would fall for it?
BTW, do you feel there should be more edits and/or amplifications to my broadcasted email book from yesterday titled, REVENGE OF THE COW-MAD COW DISEASE? – CLICK HERE.
When you examine Mr. Krinsk's background that is made much easier with Wikipedia and you would expect given how his very warm and loving father, who I first met at Mr. Krinsk's wedding to Marcy "Campbell Soup" Krinsk, the same with his equally genuine mother and sister, was the President of Holland House, a division of the National Distillers Chemical Corporation, that Jeffrey had previously heard the word, "chemical" before running in to me who was not yet fully into abstract age when I first heard of German-American Charles W. Engelhard Jr. whose main South African corporation, Engelhard Enterprises South Africa sat on the sidelines as my father and his father's multinational trading conglomerate, The Moshal Gevisser Group of Companies was "asset stripped" in 1969 by a rather poor Natie Kirsh who had to borrow the money from friends to buy the 60 year old public corporation and immediately liquidate the assets for an extraordinary profit.
On June 1, 2001, one month to the day after my last of 4 letters to the editor of the Mossad's Jerusalem Post was published and which warned of the pending terrorist threat following the Presidential Pardon of CIA oil trader Marc Rich at the 11th hour of De Beers-Rhodes Scholar President Clinton's presidency, Mr. Krinsk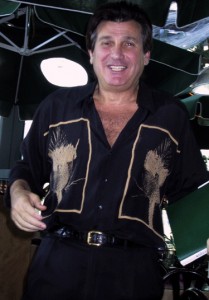 wrote me a very long memo which he sent by snail mail.
I have a file 8 inches thick representing the failed attempt by Finkelstein & Krinsk with Miliberg Weiss Bershad Hynes & Lerach ("MWBHL") to be the first to "capture" institutional investors for representation of their portfolio losses.
It ended on the second page with the following:
You have your luck, your wits, your intelligence and a few contacts – I doubt its enough but will help any way possible.
Would you be interested in reading the entire memo?
Do you think Mr. Krinsk, seen in the photo above carrying a thick green file in his left arm, was happy to see me?
Knowing that Mr. Krinsk continues his philanthropic involvement in a number of causes from the African Wildlife Foundation to education at the University of San Diego School of Law and furthermore, the Jeffrey and Marcy Krinsk Research Advancement Initiative (KRAI) serves Scripps Institution of Oceanography and supports the research of young scientists http://supportscripps.ucsd.edu/where/researchand for their exemplary charity work Jeffrey and Marcy Campbell Soup Krinsk were awarded 2012 Scientists' Recognition Award for their work with Scripps and co-sponsored Scripp's 2011 Extreme Climate Conference http://sio.ucsd.edu/extreme_climate/ which doesn't diminish Mr. Krinsk's drive, energy and abundant enthusiasm to also serve on the Univerisy of California San Diego Foundation Board of Trustees, would you suggest that Mr. Krinsk use his high level resources such as Sec. of State Kerry to have Nicholas and Jonathan Oppenheimer make a charitable contribution to any number of his initiatives?
What does "initiative" mean to you?
Is it any different to prior to reading the above paragraph that began, "Knowing that Mr. Krinsk continues…"
Do you think your life would be any different had I decided to take up my "lucky uncle" David Gevisser on his offer to manage his investment portfolio?
Correct me if my memory doesn't serve me well. When we first met about 12 years ago, you and your junkie real estate speculator wife-spouse-significant other had the hardest hard-on for President George W. Bush.
What else has changed in the world that has you thinking that was a rather simplistic way to look at the problems of the world?
More of Mr. Krinsk's Wikipedia profile:
Further notes to file showing how the most university educated society overwhelming support political contributions without thinking what lessons the mineral monopolists who control the mineral resources starting with water which only the dumbest society in the world could think of charging for, learned from such an easily distracted society who thought a university education meant that they were smart because they ended up with more of the money than those not university educated who resented and at the same time thought that their university degreed brothers and sisters knew what they were doing in making rules and regulations such as taxing and bank rules to protect against tax cheats and money launderers because the loudest voices were the liberals shouting how much they cared for those less privileged because they were stupid not to have gone to university, instead joined the army.
Do you still question that it is simply by chance you have such widespread stupidity with all the stupid thinking that it is everyone else other than them who is stupid?
What if in a debate with all the stupid I could provide proof by their silence that One God exists?
Wouldn't it be totally amazing if the only person who continues to talk openly with me is my buddy Geoff Rothwell who fully understands that it is highly possible that in our lifetime we can get every person with a university degree as well as those who feel so inadequate because they don't have a university degree to be totally silent, leaving only those skilled enough to teach their survival skill professions, electricians, plumbers, carpenters, bricklayers, drywallers etc etc each having a vote and not having to talk much because their actions speak loudest?
It is in my opinion the most liberal with the truth democratic judges whose evil has been allowed to fester because it was the liberals who made the most of the US Constitution knowing that only fools would actually believe a single word, while the right wing red necks simply say let's kill the slaves if they rise up; not much difference between either other than the Republican right wing were more intellectually honest, but equally brainwashed as the Democrats who because they have more degrees amongst their middle class who is everyone who can afford clean drinking water, have the hardest time realizing that they are much dumber than the right of right Republicans.
Below are the political contributions to Texas Democrat Judge Martin Lowy from California CIA Knuff's Texas lawyer Alan Loewinsohn less than 8 months prior to filing fabricated lawsuit in Texas.
http://bbs.ethics.state.tx.us/public/435382.pdf
Which sector of the economy do you think is most responsible for having the human think it was okay to go after Nazi puppets rather than the Nazi industrialists?
Can you explain the consequences of this in a way that if you cared about the next generation of children they would perfectly understand what you mean [so write it in a way that a 12 year old would understand].
Do you think if you believed that a Higher Power exists it would make you happier or sadder or no different?
Subject: loewinsohn contributions to easiest to bribe Democratic Party


Date: July 9, 2013 1:33:36 PM PDT




2,704 total views, 3 views today