Are you okay?
From: Gary S Gevisser <gevisser>
Date: May 20, 2010 10:06:36 AM PDT
To: Berjele Berlowitz <berjb123>
Cc: rest; larry, Lawrence Binderow – Attorney <binderow>, jweiner <jweiner>, Devin Standard <devinstandard>, "Kenneth Standard, Esq.- former President of the New York Bar Association – Harvard Law School." <kstandard>, "John Loftus – former US Justice Department Attorney in charge of going after Nazi war criminals, and failing heavily short." <LoftusHome>, Solly Krok <sollykrok>, "David Altman – Founder of Made In USA Inc." <david.altman>, Jonathan Beare – founder Investec <jbeare>, "Jarvis Burston – Apple Solutions Consultant. Burston – Outstanding Apple Solutions Consultant, still figuring out the game." <jarvisburston>, Adam Lee Tucker – Gambled Big Time and Lost – 4-14-2010 <adam>, "Patrick. J. Fitzgerald – US Attorney fitzgerald" <patrick.j.fitzgerald>, James Carroll – author Constantine's Sword <james.carroll43>, James Crawford – Graduate student at UCSD – International Business Development <j1crawford>, "Ira Mishkind Esq." <ilmlaw>, Sidney Abelski – lawyer <sidneyabelski>, jeff <jrk@class-action- aaron>, "President Shimon Peres c/o Office for the Israeli Deparment of Defense Attache; Israeli Embassy, Washington DC Israeli Embassy" <att- sec2>, letters, letters, "Professor Caplan – St. Anthony's College, Oxford University and holder of David Gevisser's diploma, Masters of Studies in History Research which should have been labeled, a Masters in Rewriting History." <ane.caplan>, "Mark Gevisser – son of David Gevisser, male heir of American-German Charles W. Engelhard Jr. [1917-1971]" <mark>, "Andrea Renee St. Julian – Attorney At Law – Certified Appellate Specialist – State Bar of California Board of Legal Specialization" <astjulian>, "Deborah Sturman Esq – Played pivotal role in collecting billions of $ from remnants of Germany's military machine during WW II, but stopped way too short when realizing it was so close to home." <deborah.sturman>, Derrick Beare – Investec <Derrick.Beare>, "De Beers – Ernest Slotar Inc." <cbgsales>, Steve Jobs – Chief Executive Officer – Apple Computer <sconrad>, Gloria Garrett <g>, Michael Antonorsi – Owner Chuao Chocolates <michael>, "Michael Strauss – International Monetary Fund – former student of Grundfest." <mstrauss0>, "Lynne Twist – Founder of Soul of Money Institute – c/o Kay Sandberg, SOMI Program Director" <kay>, Gordon Starr Starr <info>, Helen Zille- Leader of the Democratic Alliance – Republic of South Africa <leader>, Roy Essakow – Marc Rich Lieutenant <ressakow>, Hillary Bill-De Beers-Rhodes Scholar-Marc Rich Clinton <Senator>, "Adele Strous Im not interested in history of Israel Clingman – wife of CIA oil trader Alan Clingman and business partner of Roy Essakow-Marc Rich and company." <adelec>, "The coupon clipper is the Jeffrey Jack The Ripper Essakow – co-owner of the Marc Rich and Co. Flower Hill Mall, Solana Beach, California" <jessakow>, Edward Jay Epstein – Author of The Diamond Invention <edepstein>, Joe Could I stop you? Grundfest – former Commissioner of the SEC and Stanford Law School Professor <grundfest>, "Jeffrey D. Sacks – Columbia University Columbia University" <sachs>, "Dr. Rodney Smith Phd – rsmith>, "Dr. Robin Usher – History Faculty, Oxford University" <robin.usher>, "Dr. Paul Bozo the Clown Teirstein MD. Paul S. Teirstein" <pteirstein>, "Roger W. Robinson – protege of David Rockefeller and former Chairman of U.S.-China Economic and Security Review Commission" <rwrincorp>, "Texan Secretary of State, James A. Baker, III – Representing House of Saud, Saudi Arabia" <mhipp>, "Mary Valder – Personal assistant, David Rockefeller" <trilateral.valder>, "King Golden Jr. Esq. – my long time American attorney and \"bosom buddy\" of Roger W. Robinson aka \"Our Man Roger\" who I have known intimately since he joined the National Security Council in March 1982." <Kingdelmar>, "Dr. Brian Clement Phd – Hyppocrites Health Institute Health Institute [sic]." <bwishney>, "Dr. Gabriel Cousens, MD" <info>, glennbeck, "Rabbi Capers C. Funnye – close cousin of First Lady Michelle Obama" <ravfunnye>, Carlyle Hotel c/o President Barack Obama <comments>, Rush Limbaugh feigned opponent of Obama <rush>
Subject: Are you okay? Re: PLEASE REMOVE ME FROM YOUR LIST
Berjele hi – I look to people like you to explain to the next generation of children how easy it is for the "ruling elite", who have always had names because they are human and the name we have for each of us allows for us to quickly conjure up the image of the person, warts and all.
When you think of yourself, is it the same as the rest of us see you?
Let us try and make it less personal by having you think of every catalytic converter built into the exhaust system of each new motor vehicle sold in the United States having the blood of Steve Biko covering that piece of platinum and that profit going to one man, American-German Charles W. Engelhard Jr. [1917-1971] who chose of all the people in the world to be his "male heir" since he only had 5 daughters, my "lucky uncle" David Gevisser who despite having 4 sons of his own chose me to take over from him, and here I am giving you, a total nobody, my undivided attention.
Do you think that if my father's first cousin did not receive that $6 million "sign on bonus" following the assassination of Engelhard on March 2nd, 1971 with the lethal dose of poison most likely administered by his wife Jane Engelhard who had a history of being quite reliable "under pressure", he would have battled to stock up on platinum?
Allow me to spell it out a little more.
You saw in my previous heavily broadcasted communique reference in todays news about the increasing theft of the platinum in catalytic converters without there being mention of the thieves bartering the platinum for sexual favors or to pay [for] their coffee over here at the Coffee Bean and Tea Leaf shop in Del Mar. Click HERE.
In my last conversation with David Gevisser in 1995, again the day after I met with South Africa's Minister Trade and Industry, Trevor Manuel in Pretoria, South Africa, my "lucky uncle" Dave confirmed that my British-English mother was the first person he informed about that most important $6 million payment which didn't touch sides with his appointment just months before in 1970 as Chief Executive Officer of Engelhard Enterprises South Africa that at the time of Engelhard's death STILL controlled the world supply of platinum given how 80% was mined in South Africa; bearing in mind that up until the US Congress gave their mafia monopoly De Beers-Anglo American Codiam [DAAC] Inc. cartel, the counterfeiters of counterfeiters, the huge OWNERSHIP of the auto market here in the United States, platinum sales were nothing to write home about.
You haven't forgotten who is writing this communique.
I am not Mark Gevisser, David Gevisser's hugely famous South African author-investigative journalist [son] – click HERE and
HERE – who wrote the autobiography of Mandela's CIA handpicked successor, Thabo Mbeki.
I am the only Gevisser who has ever officially worked for the DAAC, the terrorist of terrorist financing organization that the US Congress and the President of the United States use to "prime the pump" in lighting war on the poor throughout the world.
The fact that you, who did not attend university can understand that it costs the DAAC absolutely nothing to make huge profits and at the same time conceal their ownership of corporations and individuals, does not mean that those of us who did attend and graduate from university have difficulty getting our heads around it.
Do you think that if for any reason including death I am not able to present before the US Congress my case of treason and unadulterated mass murder on the poor by the 3 Branches of the US Government, you could step in for me, or would you think someone like my most exotic, funny, walkin-talkin work-of-art French-Canadian wife would do a far better job and even the most unsexy of you women would feel proud?
BTW, are you juicing?
Notice, I did not get familiar by asking whether you are getting laid as often as you would like?
Feel free to jump in at any time.
Do you think the Chief Executive Officer of US Government owned General Motors needed me to spell out the power of De Beers and company when he has no say in the price of platinum his purchasing department pay?
Do you know how many people have gone to college over the course of the past century, and now feel less intelligent than the least competent plumber?
Do you know how many kids are currently attending college and looking up to people with titles like, Chief Financial Officer and Chief Operating Officer?
How many times have you heard the words, "Marketing and sales"?
Do you know how many resumes I have reviewed over the years?
Would you think it takes me less or more time to figure out how best to high the best and brightest?
When you look at the faces of the young women below do you think any of them would say that I was the dumbest person they worked for?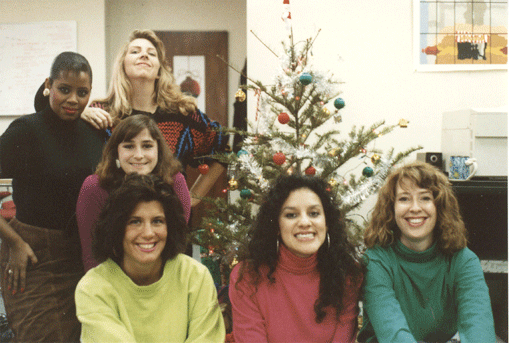 They will all recall that I was 27 at the time I became the COO and CFO of Insurance Marketing Services Inc. which meant that I could at least speak.
They will also all tell you that I spoke very little even at the beginning because you would know that when you speak not only do you not hear as well but it takes time from doing other things like analyzing a business, especially a business that was on its last legs and while it was not battlefield conditions where lives were at stake, to lose one's job where there are no medals, is worse than losing one's life and in the moment's before knowing that you will be a hero and your family will be taken care of thanks to a Government pension.
It is huge if you have a conscience to let anyone go, let alone when it is prick ugly men who have made poor business decisions only because they allowed their formal education to interfere with their learning, but when becoming so full of themselves they are the last to recognize their laziness that we all get to see with their fat stomachs.
That is not to say I fired first all fat TALKATIVE cell people but I certainly wouldn't discriminate against a person who had strong self-esteem because that wouldn't be either smart or fair.
Again, when last did you say to someone who was looking great, fit and lean, "My God, you are so thin; are you okay?"
I bet it was more often than saying to a male-woman, "My God, why are you so fat; don't you have any respect for yourself?"
If you were running an intelligence network like the Mossad would you think it smart to hire someone like American [US
Navy Officer] Dr. Jonathan Pollard with low self-esteem?
Who would you say has less self-esteem Hillary or Bill Clinton?
Do you think it is fair that the idiot Pollard is still serving a life sentence and both Clintons are still out loose?
You would agree that just being someone's friend, let alone a lifelong friend, does not normally result in those friends, who have accumulated great wealth and use only teeny weeny bits to satisfy their financially poorer friends such as you, to hire you to do tasks such as a review of all their international holdings.
Now think very carefully about this.
Solly Krok also knew when hiring me to do this most complicated assignment that first required having to address the oversized egos of his own siblings who overall I like a lot, and so what that they are so "ugly", that there was no one he knew in the entire world that was quite capable to ferret out the truth, and when coming up with the solutions to also be capable of efficient execution.
Do you think that there is a reason why you can't think of anyone you know personally who has my credibility, and yet you have my undivided attention?
Solly Krok is not the only Krok who knew that I was competent in all the important categories including not being seduced by a woman's body parts and he also knew that I was far from gay.
Not one of Solly's 4 daughters take offense at me calling them "ugly" even the ugliest of them all, and we all know who she is right?
Arlene was of course the sexiest even with her foulest of mouth.
BTW, did you see that Joan Rivers is back in the news? Do you recall if Bernice Krok was on the show alongside her 3 sisters?
Quite frankly I don't know who exactly was there as I only once saw a very quick segment since my time at the time was in "short supply" and I was having to think about a number of things including how best to defend against De Beers' Philips B.V of Anthoven, Holland hell bent on making an international public spectacle of the "dumb ass Jewish South Africans" in an effort to restart Holocaust II.
Do you have any idea of how out of your league you are?
Do you have any idea how many of the 15 individuals I just collected email addresses from will be forwarding this communique to everyone on their email list after I explained that even if none of them are already on my email list it is inevitable that they will receive a copy of this and once finding out when they got theirs to ask why they so selfishly kept it to themselves?
You are killing the Kroks as well as all their other "fair weather friends" with rushing to their defense.
Go head and type "Krok ugly" in Google search now.
At the top of the list or very close, is this the following hyperlink:
http://nextraterrestrial.com/pdf/Dstand-spook.htm
That communication was sent to Devin Standard on Tuesday, July 27, 2004 6:46 PM.
Within it I reference a communication to a US real estate speculator, Jeff Smith from the evening before:
Jeff – Rather late start to the day partially the result of 2 phone calls I received this morning from the one grandson of Mr. Solly Krok…It is possible that Daren Krok, Solly responsible for bringing the Epilady women's shaver to the United States, after beginning the first conversation,
"Why are you so negative toward my family?

What right do u have to insult my family calling my one aunt ugly and my other aunt, Arlene Krok,

stupid" [sic]?
used the time out while I played with my dogs breathing in the incredible oshon swept fresh air to arrange a conference call with every single member of both Solly and Abe Krok's households totaling perhaps as many as 10,000 Jewish people spread throughout the 4 corners of the earth, I doubt every single Jewish person in the world hooked up to the call and certainly not all of them into communal crossbreeding across all racial groups which as u may know takes place only on Kibbutzim in Israel where the Epilady was invented by men to inflict pain on women which is not to suggest that that my gay cousin Mark Gevisser would use such a device on his Indian lover so much so that by the time the conference call ended there is not the slightest doubt in my mind that Daren would have been told by every single person on that call crying out in unison:
"Christ Almighty.
What the hell do u think u were doing calling up The Rattlesnake? Gary Gevisser is being incredibly nice only calling us stupid and ugly. It shows he really likes us.
Can u imagine what he could have called us" [sic].
Berjele, you cannot be that stupid to believe that any member of the rather large Krok family or for that matter any member of the South African Jewish community living outside of Israel are happy that you continue to pursue bringing Pubic International Attention to all their corruption.
Again, it is possible that deep down you hate them all so much that it helps you overcome your utter stupidity to have been bought for so little.
BTW, I couldn't help but notice that you are no longer talking about how much they all confide in you because you can be trusted to keep you big mouth shut.
Again, it is possible that you have never received from the Kroks more than a kiss on the cheek each time you visited, but you would have eaten the food on their table, but I cannot be certain since I don't recall even seeing you at their spectacular 1989 Christmas Party in Los Angeles where they had a hot naked woman draped over the one table with grape vines barely covering her private parts.
And even if you weren't gay there had to be that feeling of sexual stimulation, agree? How can you put a price of that?
You don't recall any conversation with any one you know how De Beers established the price that all their auto manufacturers paid for that piece of platinum, do you?
Are you able to go back before you heard me beginning to speak out a decade ago, and imagine if you were a senior executive of De Beers and realizing that my "lucky uncle" Dave couldn't live forever and to have someone competent to take over, could you think of how to test my skills?
Allow me to put things in perspective. [Click HERE]. I was still only 21
when I was able to convince De Beers one group of lawyers located on Bush Street, San Francisco that I could do more than read both audited and non-audited Financial Statements – click HERE – and as you know the only reason for audited financial statements is to co-opt-corrupt each and every accountant who have designations such as Certified Public Accountant.
After the first board meeting I attended of Epilady USA Inc. located on Ocean Blvd, Santa Monica, Calif, I was still 32 which was the same age as when the board meeting, which was no more than 45 minutes, began.
Should you have any questions about the length of the meeting I suggest you email King Golden Jr. Esq. – Kingdelmar, who helped me prepare for the meeting by making one suggestion,
Gary, repeat Sir Walter Scott, "O what a tangled web we weave when first we practice to deceive".
King will also tell you that during the walk back to our rather large office next to the head of purchasing we didn't talk but we did smile a lot.
You may also remember I then began the "interviewing process" beginning with the company's controller which began and with me telling Dave, I believe was his name, "I am going to leave the office for 10 minutes, when I get back you are going to tell each and every fraud committed by management" and when I returned plus or minus 10 minutes later Dave began spilling the beans.
Did you notice that Craig Shandler is one of my middle brother Melvin's Facebook "friends"?
Do you hear much from Steven Ross these days?
Do you recall that Steve Ross was once engaged to Arlene Krok?
Can you understand why King Golden thought that he and I had a best selling book on our hands? You have not forgotten that all took place more than two decades ago.
In late 1993, early 1994 when Randolf Apperson Hearst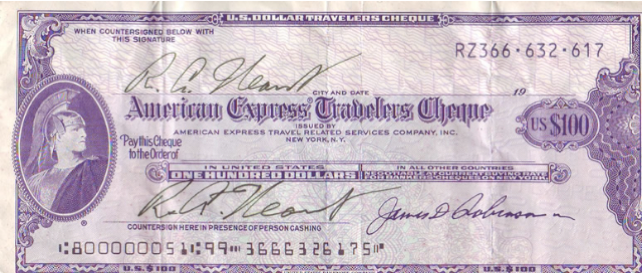 who was Chairman of the Board of Hearst Corporation wanted to publish a book about my life he was not even aware that I had worked for "small potatoes" Epilady USA Inc.?
You say you have never worked for the Kroks, at least that is what I assume, but again I could be wrong.
Once again, I am pressed for time as well as about to run out of battery power, so I will be moving fast, and only after my stretch exercise class with my F-C wife and her trainer Liba will I be able to check it all for edits; bearing in mind I have postponed my call with this one most important grass roots organization for 3 pm this afternoon, and in case you are interested, the lady I will be speaking with does not have "Apple chat".
What I do know is that you don't know of single person who the Kroks or anyone with significantly more international money- power, who has more credibility than me, and who up until I decided to begin speaking out on 12.1.2000 would have been the first person to call if finding themselves in a complicated mess; meaning that they had entrusted someone less competent and trustworthy than me, and who now had the goods on them and if the situation wasn't handled right and we are not only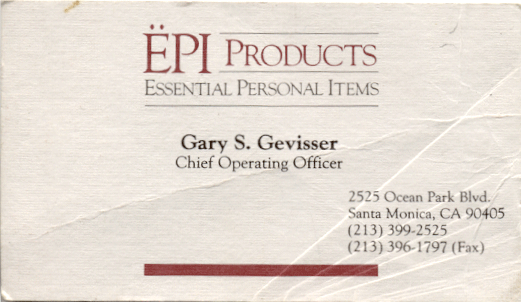 talking about money but out of control egos as people caught playing it fast and loose are always looking to blame others, their entire world could fall apart.
It has always been about "money" ever since the US Congress approved the formation of the US Federal Reserve in 1913 following a vote on December 24, Christmas Eve when even a great many Jewish people were distracted but not wealthy Jewish people whose wealth had been accumulated by the eradication of their better Jewish brothers and sisters through pogroms, but still they didn't quite expect that within 7 months World Oil War I would begin and by the time of the Versailles Peace Treaty on June 28, 1919, 9 million humans would be culled.
A healthy conscience is the only difference between say me and you and the rest of my detractors who are only unified in their desire for the continuation of the "status quo" which you all know is about eradicating off the face of the planet all the poor which is very much "on tract" (sic), and you would all succeed were it not for the coming together at this precise moment in time the Internet and someone such as myself who didn't accomplish what I did at rather young age by ingratiating myself with the "ruling elite"; on the contrary, even the most rapacious appreciated me telling it exactly the way it is given how they knew they couldn't trust even their children who when not waiting for handouts because that is how they had been bred were just biding their time waiting for their corrupt parent-grandparent to die, and the sooner the better.
I know you will not necessarily have the sense to go quiet even if I were to suggest you find a stranger and have them read this without knowing a thing about either one of us.
You know that you can't trust one of the Kroks to level with you even if they simply give you a gesture that they are not interested.
You know that the reason that "ugly" communication beats out trillions of pages on The Internet is not because I have set up a network of computers to keep hitting on that hyperlink or that every half hour during making passionate and wild love to my F-C wife I take two minutes to go "click, click, click" because you have awareness of her beauty and a mind that you have never witnessed in another human that Marie Dion Gevisser wouldn't take long to bore with me; instead you are not the only one paralyzed by the logic of my French-Canadian wife and me.
Consequently, you just talk in the most vague generalities as you try and suggest that because I have so many detractors that it must be me who is "bad".
You also know that I can explain in simple enough English all your corruption including each member of the clergy of all the religions.
So you think about who actually paid for the food you have eaten off the Krok's dinner table.
Compared to David Gevisser and his benefactors, the American-German Engelhards, Solly and Abe Krok are saints, but they know they are evil.
Evil people are stupid.
I gave Solly the opportunity when we last spoke which began with him saying, "Gevisser, I should have listened to you", to make amends for all the past including how their "pharmecuetical" (sic)empire was built on selling disfiguring skin lighteners to millions of Black South Africans who only bought into such evil because their lands had been stolen by the pointed barrel of a gun and in no time their culture disintegrated.
Solly refused this "Olive Branch" to be a part of ushering in everlasting peace and prosperity.
Nor does it matter if no one else steps up to the plate, because it is inevitable without God having to show anymore of His- Her presence.
Logic will prevail and which includes all of you having now left your permanent digitalized record for future generations to laugh their heads off, but they would see that only Divine Intervention could have made it possible.
Your numbers are extraordinary.
You all also have enough conscience remaining, which is the best display of God's vengeance, to figure out that we don't have to wait for another generation of children to be born for all of you to be suddenly neutralized.
This communication could in fact trigger such a monumental event.
Not only are you left with the permanent Digitized record but you have to live the remainder of life knowing that your selfishness is what brought the rest of the humans to do the right thing.
I have been singularly focused since I was a very young teenager in getting to the truth of how it was possible for so many educated people not to see who was behind, not just the extraordinary "asset stripping" of my grandfather Israel Issy Gevisser's hugely successful multinational trading conglomerate, THE MOSHAL GEVISSER GROUP OF COMPANIES, but the South African Apartheid Regime who produced their Rand currency that the rest of the world could have simply refused.
I bet you never once thought of that.
Would you be surprised if I told that 99.9999% of all college graduates from the turn of the last century never thought of that?
That level of paralysis could in fact bring about the collapse of the US Congress in the next instant. Even if it does not happen in the next instant, it will inevitably happen.
Every single politician anywhere in the world once getting their head around the huge implications of this so common sense revelation, will feel the most extraordinary painful short-circuits in their brain.
That pain is all chemistry that translates into the science into the math, the most precise of all languages that could have only been invented by One God.
When Einstein referred to his 2 c mE in reverse [alpha numeric equation] as "The Mind of God", he was being deadly serious.
First Einstein had to imagine how the Cosmos worked, but to actually find a way to translate his thoughts into math was mind-boggling.
The mind is the first indicator of the supernatural.
Even if you can't get it all, you can certainly agree that it would be a miracle if in the next instant we could have world peace without having to kill a single person, let alone one Israeli or Palestinian kid going to bed and waking up hungry. [Click
HERE].
But even you, who is not the biggest intellectual midget I can think of right now, can.
That designation must go to two Jewish lawyers that I know; the first is Jewish American Lawrence Binderow and the second South African American Jeff Weiner who could appear any moment now at his favorite coffee shop here in Del Mar.
Ever since Smuts was defeated in the South African General Election of May 26, 1948, 11 days after the US Congress expected the fledgling State of Israel to be wiped out by sunset on the day following Ben Gurion declaring Jewish Statehood and giving her the name Israel which translates into, "Wrestle with God", the US Congress could have said "No" to converting South African Rands into US Dollars or any other currency.
The reason they didn't is because they have never kept it a secret from the ruling elite that they and their Apartheid Regime along with all their puppet governments around the world are one and the same; and if one of them goes down, so do they all.
When you hear of countries like Zimbabwe falling apart and how corrupt are the leadership, the corrupt media only tell that part of the story which the common herd will accept, at least in the moment, before going on to say dumb stuff like, "Well that is all know, and I am sure I haven't got the whole story", and nor do those getting more than their fare share of the graft-spoils of diamond tipped oil drilling bit wars want to search further, and nor does it stop with researching for the origins of De Beers' gun-money-power.
Look at all the Jewish people who still eat dead meat and make such a big deal about the importance of the Kosher Laws which would be easily observed by the corrupt rabbis being the first to become vegetarian but then they would lose their congregations which they are already.
Despite all your laziness which explains your extraordinarily low emotional IQ, you can get your head around what else beside for the US Congress allowing their Apartheid Regime to print Rands facilitated the ongoing genocide of the poor who with pretty much all the Jewish people breeding sheep like you there isn't anything other than God to stand in your way.
What if the Kabalah didn't refer to the Chinese as the "Jews of the Orient" and China, the Middle Kingdom and its armies from the North usher in world peace, would it make a difference in your mind?
The fact is that the Kabalah does make such reference.
Knowing however that a most Infinite One Power exists should not bring you or anyone corrupt any comfort; on the contrary, you have to live with the memories of what you could have done which you failed to do, only because you were so self- absorbed in your own importance, and it is your "body language" that [first] says it all.
How in the world can one take anyone seriously who displays their selfishness in the manner their so ugly skins display their souls?
Just because you didn't break bread with Charles W. Engelhard Jr [1917-1971] or his father of the same name who is more than symbolic of America's rape of South Africa following De Beers' victory in the brutal Anglo Boer War [1899-1902] should not have prevented you from understanding how much they hated the Jewish people, and worse than killing us off, saw fit to have us live with our corruption and to be bought so very cheaply, and you are again a prime example.
It is important that the day after I played a pivotal role in solving a huge problem Solly Krok had with the South African Reserve Bank-Foreign Exchange Control when I got the new ANC Government to sanction the sale of David Altmand's Made In USA Inc., I met in Johannesburg with the "male heir" of Engelhard Jr. and my "lucky uncle" David Gevisser not only laughed his head off at the "clown" Kroks but was obviously not all that upset with me given how he for the second time offered to have me take over from him, not that my father's first cousin had a busy work schedule back in 1995..
[Not to mention] Engelhard and company didn't just hate the Jewish people but made it their business to co-opt-corrupt one member of the family of the best of the Jewish people.
On May 20, 2010, at 1:59 AM, Berjele Berlowitz wrote:
HI GARY,
i have requested you to remove me from your mailing list. The bits and pieces I peruse of your long lengthy garb, really dont interest me at all. i take strong offence to you mentioning the Kroks who by the way are my life long friends. You claim to know everything about everyone, however you dont…
I have yet read anything nice about anybody all you do is knock people, and live in the past.
Berjele
http://www.2facetruth.com/ftp/tribe.pdf
1,336 total views, 12 views today