Due Process-Pass-Re: American Security Project Advisory Board-Fuck-What is the right thing to do? – Fwd: loewinsohn contributions to easiest to bribe Democratic Party
From: GaryStevenGevisser <garystevengevisser@gmail.com>
Subject: Due Process-Fwd: Pass-Re: American Security Project Advisory Board-Fuck-What is the right thing to do? – Fwd: loewinsohn contributions to easiest to bribe Democratic Party
Date: July 11, 2013 4:00:02 PM PDT
To: Tumi Makgabo <yourevent@tumimakgabo.com>, Martin Rapaport – Rapaport Report <rap@diamonds.net>, "support@israelidiamond.co.il" <support@israelidiamond.co.il>, "Deborah Sturman Esq. – well compensated lead counsel in $4 billion Holocaust slave labor settlement that was cheered by virulent anti-Semite De Beers." <info@sturman.ch>, "info@canadiandiamondcodeofconduct.com" <info@canadiandiamondcodeofconduct.com>, "amiram@vms.huji.ac.il Hebrew University" <amiram@vms.huji.ac.il>, Diana Henriques – journalist New York Times – Big Jury Award in Injury Case Over Keyboards – December 10 1996 <dbhenriques@aol.com>, "deluca_f@subway.com" <deluca_f@subway.com>
Cc: Alexey Shumeyko <alexey.shumeyko@gmail.com>, "stephen@stephenrich.co.za" <stephen@stephenrich.co.za>, "akerzner@mac.com" <akerzner@mac.com>, mary.campbell@wsj.com, info@memeburn.com, mabua.s@sbe.gov.za, jabulani.sikhakhane@treasury.gov.za, hosts@1485.org.za, edepstein@worldnet.att.net, economic@sanfrancisco.mfa.gov.il, info@canadiandiamondcodeofconduct.com, ian@het.brown.edu, smith@waterstrategist.com, "shane@nytimes.com" <shane@nytimes.com>, "james.carroll43@verizon.net" <james.carroll43@verizon.net>, "sms53@columbia.edu" <sms53@columbia.edu>, "sternshow@howardstern.com" <sternshow@howardstern.com>, "sylvia@viavision.co.za" <sylvia@viavision.co.za>, "vuyelwaq@cogta.gov.za" <vuyelwaq@cogta.gov.za>, "beverly.stracey@lloyds.com" <beverly.stracey@lloyds.com>, "deluca_f@subway.com" <deluca_f@subway.com>, "srabinovwitz@parliament.gov.za" <srabinovwitz@parliament.gov.za>, "bdube@nia.gov.za" <bdube@nia.gov.za>, Kerry-Ann McCullough <mcculloughk@ukzn.ac.za>, Jessica Schroenn Goebel <Schroenn@ukzn.ac.za>, Geoff Harris <Harrisg1@ukzn.ac.za>, "dsolove@law.gwu.edu" <dsolove@law.gwu.edu>, "Andile Madikizela – First cousin of Winnie Mandela and close confidant of Nelson Mandela who acknowledged in private meetings with Andile of his knowledge that the CIA turned him in to the South African Apartheid Regime during the Kennedy Administration." <mad11a@yahoo.com>
fyi
Begin forwarded message:
From: GaryStevenGevisser <garystevengevisser>
Subject: Due Process-Fwd: Pass-Re: American Security Project Advisory Board-Fuck-What is the right thing to do? – Fwd: loewinsohn contributions to easiest to bribe Democratic Party
Date: July 11, 2013 3:10:25 PM PDT
To: charles ivie <charles.ivie8>
Cc: rest; Chief Rabbi of South Africa Goldstein <office>, danqal8y, cl.dreams, psc, alanl, Alan Dershowitz – Harvard Law School <dersh>, Noam Chomsky – I AM movie <chomsky>, geoffreyrothwell <geoffreyrothwell>, Laura Malter – ex CIA <lauramalter>, Adam Lee Tucker – Alternate email address <adamtucker619>, "United Sec. of State John Kerry ℅ Jeffrey R. Krinsk Esq. Krinsk" <jrk>, "Andile Madikizela – First cousin of Winnie Mandela and close confidant of Nelson Mandela who acknowledged in private meetings with Andile of his knowledge that the CIA turned him in to the South African Apartheid Regime during the Kennedy Administration." <mad11a>, Tefo Mohapi <g00g0lpl3x>, "The coupon clipper is the Jeffrey Jack The Ripper Essakow – co-owner of the Marc Rich and Co. Flower Hill Mall, Solana Beach, California" <jessakow>, "Adele Strous Im not interested in history of Israel Clingman – wife of CIA oil trader Alan Clingman and business partner of Roy Essakow-Marc Rich and company." <adelec>, Adam Hochschild – author of Blood & Treasures – founder of Mother Jones <adamhochschild>, Roy Essakow – Marc Rich Lieutenant <ressakow>, "Patrick K. Tillman Sr. Esq. – father of American Football athlete Pat Tillman who was killed by friendly fire in Afghanistan." <pat>, ron.bellows, "Patrick. J. Fitzgerald – US Attorney – prosecuted successfully Presidential Pardoned Marc Rich's attorney, Scooter Libby." <patrick.j.fitzgerald>, Matthew Margo – CBS senior attorney <matthewmargo>, 60 Minutes <60m@GGreenwald>, jphillips, acluinfor, Keisha Whitaker – wife of Forest Whitaker <kbabies1>, "bool.smuts" <bool.smuts>, "Rabbi Capers C. Funnye – close cousin of First Lady Michelle Obama who is married to President OBAMA" <ravfunnye>
Charles,
Were you aware that behind the overpopulation growth is the proliferation of unlimited money sources which are principally promoted by money judgments from the courts and government spending; and these money sources are principally regulated by the sale of unregulated De Beers-Anglo American Corporation diamond sales?
Since you nor any other human can refute these most important facts, were you to see those exact same words at the top of your computer screen when you next refresh your browser, how would your mind react?
Don't you just love the rain we are having in Pinevalley, California; and to think we first had this wild out of control forest fire that was only brought under control just 3 miles from the back door of the cabin, is truly wonderful?
Does the thought ever occur to you that there is a Higher Force, other than yourself, behind all your thinking?
Does that make you feel deflated or elevated?
Given the great importance of the very clear writings of the Personal Assistant to the Chief Rabbi of South Africa, which are more important than if each and every Jewish person in the world responded actively to what I sent Mr. Jeffrey R. Krinsk Esq. yesterday – CLICK HERE – , it would save me time if you could take a quick look at what Knuff-Loewinsohn-Chan responded to my Motion to Augment the Calif. Appeals Court file with 3 documents, including the transcripts from the Texas hearings/trial that were not only part of the California lower Superior Court file but everyone, and that includes Jeffrey R. Krinsk-Kerry-Obama et al knows the Kangaroo Court proceedings in Texas lacked "due process", and tell me how you would respond using verbiage that a 12 year old would understand.
Note the HUGE BOLD LETTERING:
THE COURT SHOULD EXERCISE ITS DISCRETION TO
DENY APPELANT'S MOTION FOR LACK OF GOOD
CAUSE.
Of course they do not want the Texas Court transcripts read by the California Appeal Court Judges or for that matter anyone else because they are so incriminating of both Knuff and Loewinsohn – alanl.
They got a $4 million judgment that is not an everyday event in the United States of America because it is so very rare.
Moreover, there has never been a guilty verdict of $4 million where those prosecuting the case never provided a shred of evidence other than their own criminal actions.
That makes it a first.
Of course they are going to fight tooth and nail to prevent those incriminating Texas transcripts from being entered into the California Court of Appeals and therefore one more record for the thieves to have to worry about getting removed; and at the same time keep telling lies after lies about me having missed filing deadlines.
A liar has no choice after telling their first lie but to keep lying and hoping that all liars will want to also forget.
Wouldn't you also agree that I now need to bring that much more Public International Attention to this egregious miscarriage of justice that keeps all the world's liar-lawyers so sickeningly quiet?
Below is my motion of June 5, 2013.
Calif-Gevisser-AppealCourt-Motion to augment.pdf
Bear in mind, Chan – psc – alanl – and company are telling the Appeal Court how to reject the clear as a whistle record in the lower court, much like CIA Knuff's Texas liar-lawyer Alan Loewinsohn told Democrat campaign fund junkie Texas State Court Judge Martin Lowy that "And obviously, there is a remedy within the rules." Then he repeats, "There are a number of remedies for more specificity on the part of the defendant [Gevisser] in a situation like this."
Immediately, prior corrupt Judge Lowy was stating accurately that it was liar-lawyer Loewinsohn who was not doing the right thing when failing to provide a shred of evidence to support his fabricated defamation lawsuit.
Loewinsohn had bribed Lowy with $2,000, $1,000 on June 30, 2009 and another $1,000 on July 2, 2009, almost 8 months before filing the fabricated defamation lawsuit in the wrong jurisdiction of Texas, which allowed Loewinsohn to do and say as he pleased.
The "remedies" he was talking about, and which corrupt Judge Lowy began executing immediately, were to break the rules of the court as well as every law on the book when removing from the Texas court record all my filings so that Knuff-Lowy-Loewinsohn and company could say that I never filed the filings which Judge Lowy acknowledged I had not only done, but that it would be impossible for me to defend myself given how Knuff-Loewisohn and company never provided a shred of evidence that I had committed anything close to defamation against Knuff, and then to begin hitting me with Texas DEATH PENALTY SANCTIONS.
Remember, I am not yet dead.
You, Tracey Riberio and the millions who have come to my website 2facetruth.com including the very top echelon of the banking-mining consortium De Beers-Anglo American Corporation, all know this.
What you haven't figured out is how much you can trust those around you who know exactly why it is that you don't do everything within your power to share the information.
That has to be very unsettling for all the corrupt including all those who have yet to be added to my $HIT list which will be updated with the first print edition of D-Money Lie.
Chan and company when talking about how I "took my time" in responding to their insidious criminal actions do not go on to explain that when they don't have the truth at their side they are compelled because they have a lifestyle to protect, to play the paper chase game to their own rules as if they were above the law, much the same way De Beers manage their 4 Branches of the United States Government and their other affiliate Government Enterprises. So where do you think Knuff-Lowy-Loewinsohn-Chan and company learned their tricks? Do you think any of them were smart enough to figure this all out on their own?
Do you think the California Appeal Court Judges have yet to look at the fact that Knuff waited more than a year after meeting with former co-defendant Adam Lee Tucker, then ran to Texas that has a one year statute of limitations on filing a defamation lawsuit, which is not the only thing that didn't bother corrupt Texas Judge Lowy?
What about all the evidence that increasingly fearful Adam Lee Tucker provided me which I in turn provided the courts in Texas and California which describe visibly Knuff blabbing his mouth to Tucker about all his shenanigan work for the CIA that Tucker couldn't have made up in a million years, given how very naive was Tucker at the time, and just wanting to see if Knuff, his mother's former boyfriend, could help him find a better paying job, and never expecting that Knuff would announce during their 2 and half hour dinner conversation on December 23, 2008, that he worked for the CIA.
Don't you find it a rather amazing coincidence that December 23, 2008 was the same day President George W. Bush gave a posthumous Presidential Pardon to Christian American Charles Winters who spent 18 months in a United States Military prison for his critical role in the defense of the fledgling State of Israel during her War of Independence; and why the General of Generals, Ben-Gurion referred to hero Winters as the "Godfather of the Israel Air Force"?
Let's quickly look at a section of Tucker's notes which he made immediately after his visit with CIA Knuff – CLICK HERE:
Chuck [CHARLES KNUFF]: I happen to be well versed on the subject, I was in the CIA for 25 years.
I [TUCKER] didn't know how to reply. And Mr. Knuff could see that I was visible stunned.
Mr. Knuff walked from his kitchen to his sliding door leading outside to his covered patio and BBQ before continuing.
Chuck: You didn't expect to hear that did you?
Adam: No
Chuck: No one knew not even my siblings.
Adam: How did you get join the CIA?
Chuck: I am a mathematician, the CIA wants those kind of people.
Chuck: The Agent software (that his company Forte Inc. designed) is not only being used by companies. There are a number of government agencies using the software as well.
Chuck: My brother asked me how I could work with the CIA knowing all of the things that they do, and I told him that I never did anything that I morally objected to. That is not to say that I wasn't aware of things that I objected to but we did a lot of good things.
Chuck: You have no idea how close the world was to nuclear war between Pakistan and India. No one does, had we not made them aware of what the other was doing; there could have very easily been a nuclear response.
Chuck: When I would travel 'in country', that's what it's called when we would be operating in a foreign country – I would not care [carry]any forms of identification.
At the first Court Reporter transcribed proceedings in Texas on June 30, 2010, when Knuff's liar-lawyer Loewinsohn tells corrupt Texas Judge Lowy, "I do want you to know that there is some sensitivity – " CLICK HERE & CLICK HERE after Lowy states on the record that he cannot see a case against me as he ends with explaining, again that it would be impossible for me to defend myself without Knuff presenting the evidence, and Lowy explains, "Defenses to what?", at no time does Loewinsohn or Knuff, including when Knuff takes the stand on January 21, 2011 – CLICK HERE – ever explain that the "sensitivities" are Knuff blabbing his mouth; and if there is any defamation against Knuff, it is Knuff either defaming himself and/or speaking about covert-false flag operations of the CIA which he should have kept to himself, such as, "had we not made them aware of what the other was doing; there could have very easily been a nuclear response."
Remember, all Knuff said in sworn testimony on January 21, 2011 about his meeting with Tucker is that he was trying to discourage Tucker from having anything to do with me, and that Tucker's "read of history" was not factual.
Of course, Knuff and everyone knows that Knuff is not the definitive speaker on what is truthful history.
We still don't know from the CIA if in fact Knuff ever worked for them or did what he said under oath on January 21, 2011; namely, quoting Knuff verbatim, "I helped to develop covert operations, and I also assisted in some recruiting efforts" is accurate.
What if in fact Knuff was telling the truth when unloading to Tucker on December 23, 2008, "There are a number of government agencies using the [email spy] software as well"?
Could you see connecting dots with this very distracting Snowdon who has yet to inform the world what he finds disturbing about the 2006 photo of Putin and Nicholas Oppenheimer telling the world who is really in charge?
If you could be misdirected, couldn't the same happen to Snowdon who has yet to comment on either my case or the fact that on December 23, 2008 puppet Obama was now President-elect and deciding as his first appointment to make former Director of the CIA, Robert Gates his choice for Defense-Offense Minister without a peep from the Democratic or Republican Parties peanut gallery that such a choice seemed at odds with all that Obama had said during the Presidential campaign about his discourse with the way President George W. Bush was prosecuting the War on Terror in Iraq and Afghanistan, which was being led by Robert Gates who replaced George W. Bush's first choice, Donald Rumsfeld.
Is your mind capable of imaging what it would feel like were Vice President Dan Quayle to speak out because of his disgust of being placed in the same room as such fools?
Charles, you can surely remember when you had no reservations about hitting the "reply all" button when you wanted the world to hear what you had to say; what has changed?
Do you remember the connection between myself, Cyndi Lauper and VP Dan Quayle?
Could it be that Knuff-Loewinsohn and company are still trying to recruit Tucker?
Do you think they could find a way to get to you without you knowing it?
How often have you thought about the fact that Nicholas Oppenheimer not only knows about me, but learns from his observations of the common herd's pitiful responses to my informing them of how the real world works?
Do you recognize that there is a big difference between being in deep denial and someone such as Nicholas Oppenheimer feeling proud about his, his father Harry and grandfather Sir Ernest Oppenheimer's accomplishments which provide them a far more luxurious lifestyle than the masses they have brainwashed?
How come the PA for the Chief Rabbi of South Africa is so much more on the ball as she waited until this morning to first let me only know that she had passed on my 9,000 plus word email book to her very important boss; and only when I replied asking her what she did with my equally clear, but much shorter and hugely important first communication, which Chief Rabbi Goldstein has still not responded to, did she reply with a straightforward "Yes".
To Life-L'Chaim,
GG
Ps – Just in case you still haven't read my Opening Brief to the Appeal Court
CA-Gevisser-APPEALBRIEF-GREENCOVER.pdf
CA-Gevisser-AppealBrief-OpeningStatement.pdf
[Word count 2284]
Begin forwarded message:
From: "Chief Rabbi Goldstein" <office>

Subject: RE: Pass-Re: American Security Project Advisory Board-Fuck-What is the right thing to do? – Fwd: loewinsohn contributions to easiest to bribe Democratic Party

Date: July 11, 2013 8:48:19 AM PDT

To: "'GaryStevenGevisser'" <garystevengevisser>

Yes.

Best regards

Tracey

Tracey Ribeiro
PA to the Chief Rabbi
Tel : (010) 214-2603
Fax : (011) 485-1497
Website : www.ChiefRabbi.co.za

From: GaryStevenGevisser [mailto:garystevengevisser@gmail.com]
Sent: 11 July 2013 05:01 PM
To: Chief Rabbi
Subject: Pass-Re: American Security Project Advisory Board-Fuck-What is the right thing to do? – Fwd: loewinsohn contributions to easiest to bribe Democratic Party

Did you pass on to him my communication of July 7th?

From: GaryStevenGevisser <garystevengevisser>Subject: Charles W. Engelhard Jr.

Date: July 7, 2013 7:44:12 PM PDT

To: office

Dear Rabbi Goldstein,

After reading your article Mandela:The Global Romance, I, who emigrated from South Africa to the US in 1978, and arriving on March 17th, one week shy of my 21st, see that you were born in 1971, and therefore would only know from others, including what you have read, about a German-American by the name of Charles W. Engelhard Jr. [1917-1971] and his connection to the Apartheid Regime?

Are you aware of his influence on the South African Jewish community and its aftermath following his death on March 2, 1971, having turned just 54 the month before?

Looking forward to hearing from you,

Gary S. Gevisser

Ps – I am the grandson of Israel Issy Gevisser [circa 1890-1970], co-founder of Moshal Gevisser Group of Companies [1910-1970].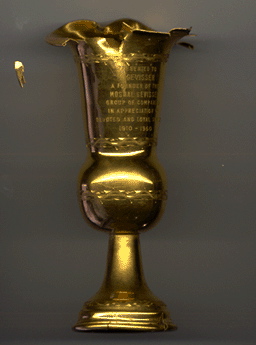 On Jul 11, 2013, at 3:36 AM, "Chief Rabbi" <office> wrote:
Dear Sir

Thank you for your e-mail, which I have passed on to the Chief Rabbi.

Best regards

Tracey Ribeiro

PA to the Chief Rabbi

Tel : +27 10 214-2603

Fax : +27 11 485-1497

Website : www.ChiefRabbi.co.za

From: GaryStevenGevisser [mailto:garystevengevisser@gmail.com]
Sent: 11 July 2013 04:10 AM
To: jrk
Cc: Chief Rabbi of South Africa Goldstein; danqal8y; cl.dreams; geoffreyrothwell; Laura Malter – ex CIA; Adam Lee Tucker – Alternate email address; "United Sec. of State John Kerry ℅ Jeffrey R. Krinsk Esq. Krinsk"; Andile Madikizela – First cousin of Winnie Mandela and close confidant of Nelson Mandela who acknowledged in private meetings with Andile of his knowledge that the CIA turned him in to the South African Apartheid Regime during the Kennedy Administration.; Tefo Mohapi; The coupon clipper is the Jeffrey Jack The Ripper Essakow – co-owner of the Marc Rich and Co. Flower Hill Mall, Solana Beach, California; Rabbi Capers C. Funnye – close cousin of First Lady Michelle Obama who is married to President OBAMA; Adele Strous Im not interested in history of Israel Clingman – wife of CIA oil trader Alan Clingman and business partner of Roy Essakow-Marc Rich and company.; Adam Hochschild – author of Blood & Treasures – founder of Mother Jones; Roy Essakow – Marc Rich Lieutenant; Patrick K. Tillman Sr. Esq. – father of American Football athlete Pat Tillman who was killed by friendly fire in Afghanistan.; Patrick. J. Fitzgerald – US Attorney – prosecuted successfully Presidential Pardoned Marc Rich's attorney, Scooter Libby.; Matthew Margo – CBS senior attorney; 60 Minutes; Matthew Hoh – former US Captain who resigned from US State Department
Subject: American Security Project Advisory Board-Fuck-What is the right thing to do? – Fwd: loewinsohn contributions to easiest to bribe Democratic Party

Jeff,

I doubt you are clean…
1,784 total views, 3 views today