"edITed" sic Revenge of the cow-Mad cow disease-Re: You have noticed how as the "economy picks up" those getting the trickle up – Part 1
From: GaryStevenGevisser <garystevengevisser@gmail.com>
Subject: "edITed" [sic] Revenge of the cow-Mad cow disease-Re: You have noticed how as the "economy picks up" those getting the trickle up
Date: July 8, 2013 10:16:19 PM PDT
To: Dr. Daniel Ellsberg –  "karenj@rand.org" <karenj@rand.org>Begin forwarded message:

From: GaryStevenGevisser <garystevengevisser@gmail.com>
Subject: "edITed" [sic] Revenge of the cow-Mad cow disease-Re: You have noticed how as the "economy picks up" those getting the trickle up
Date: July 8, 2013 8:02:30 PM PDT
To: Bool Smuts – great nephew of Jan Christiaan Smuts
Cc: rest; "livingontheveg@live.com" <livingontheveg@live.com>, "Michael \"The Big Lie\" Grant" <mageph520@yahoo.com>, "customerssupport@mothercare.com" <customerssupport@mothercare.com>, "inting@starbucks.com" <inting@starbucks.com>, "amiram@vms.huji.ac.il Hebrew University" <amiram@vms.huji.ac.il>, "Larry J. Merlo – Chief Executive Officer CVS" <customercare@cvs.com>, "adamhochschild@earthlink.net" <adamhochschild@earthlink.net>, "ron.bellows@aig.com" <ron.bellows@aig.com>, Guy Ellestad <guy@toscanaturalstone.com>, "South African Professor of Economics Mark Darrock – De Beers bring order to the diamond marketplace that would otherwise be chaotic [July 1, 2006 – China]." <Darrockm@ukzn.ac.za>, Kerry-Ann McCullough <Mcculloughk@ukzn.ac.za>, "jessakow@proteaproperties.com" <jessakow@proteaproperties.com>, "friling@bgu.ac.il Negev Desert" <friling@bgu.ac.il>, Alan Dershowitz – Harvard Law School <dersh@law.harvard.edu>, Noam Chomsky – I AM movie <chomsky@MIT.EDU>, "Dr. Leizer Molk MD" <leizermolk@aol.com>, "MD. Barry Molk" <blmolk1@mac.com>, Symantha Ash <symantha.n.ash@gmail.com>, "adrian.ash2@facebook.com" <adrian.ash2@facebook.com>, Tefo Mohapi <g00g0lpl3x@gmail.com>, "rvicino@fractionalvillas.com" <rvicino@fractionalvillas.com>, "jrk@classactionlaw.com" <jrk@classactionlaw.com>, "debra098@hotmail.com" <debra098@hotmail.com>, Laura Malter – ex CIA <lauramalter@yahoo.com>, Monkey 1 <monkeyboy264@earthlink.net>, "Mark Gevisser – celebrated investigative journalist and author son of the David Gevisser [1926-2009] the male heir of American-German mineral monopolist Charles W. Engelhard Jr. [1917-1971] whose 2006 autobiography THE UNLIKELY FORESTER mentions the torture-murder of D. Gevisser's first cousin's daughter ANC military wing member Sandy Jacobson whose brother Steve Jacobson is a Facebook friend of Mark Gevisser who while publishing the biography of US-De Beers-Engelhard Minerals & Chemicals Corporation black puppet Thabo Mbeki The Dream Deferred in 2007 has yet to comment publicly on either whether or not he and/or his father David snitched on members of the ANC's military wing that contributed to the torture-death of Sandy or the clear message murder of his close relation Sandy Jacobson whose murderers would have known that David Gevisser supported the Armed Struggle of the African National Congress in its fight not against the United States of America's sponsored South African Apartheid Regime but against the true Freedom Fighters of South Africa who were easily hunted down on their way to the Apartheid Regime's ANC-CIA terrorist training camps. Nor has Mark Gevisser explained to the world why Mark his 3 younger brothers and mother Hedda and all those who curry favor with them are so quiet about David Gevisser being the male heir of Engelhard Jr. – Chapter 18 THE AMERICAN CONSPIRACY of Edward Jay Epstein's The Diamond Invention book – who along with his German-South African partners the Sir Ernest Oppenheimer Harry and Nick O. clan were the greatest beneficiaries of The WW II Holocaust and the 3rd Reich's Southern Division-The National Party which quickly took root in South Africa none of which was lost on the long memory Mossad who assassinated Engelhard Jr on March 2 1971 and having him leave an extraordinary paper trail starting right before when he named David Gevisser Chief Executive Officer of Engelhard Enterprises South Africa in 1970 which is the date David Gevisser gets twice wrong in THE UNLIKELY FORESTER. Engelhard Jr. was buried not in a Jewish cemetery because racist and anti-Semite Engelhard Jr. was never Jewish and was buried at Roman Catholic St. Mary's Abbey Church Morristown New Jersey" <mark@markgevisser.com>, "Matthew Margo – Senior attorney CBS – 60 Minutes." <matthewmargo@aol.com>, 60 Minutes <60M@cbsnews.com>, "Rabbi Caspers C. Funnye – close cousin of First Lady Michelle Obama." <ravfunnye@sbcglobal.net>, "Deborah Sturman Esq. – well compensated lead counsel in $4 billion Holocaust slave labor settlement that was cheered by virulent anti-Semite De Beers." <info@sturman.ch>, Catherine Robson <lrobson1972@yahoo.com>, "davidd@albi.com.au" <davidd@albi.com.au>, "tonyleonsa@gmail.com" <tonyleonsa@gmail.com>, Thulani Xulu <x_thulani@yahoo.com>, "Valerie Schulte Esq. – National Association of Broadcasters senior lawyer – former 15 year lover of Ted Turner." <vschulte@nab.org>, US Marine – Corporal Kevin Gipe <kevingipe@yahoo.com>, Chief Rabbi of South Africa Goldstein <office@chiefrabbi.co.za>, "kerrymolfesis@supanet.com" <kerrymolfesis@supanet.com>, Washington DC Israeli Embassy President Shimon Peres c/o Office for the Israeli Department of Defense Attache Israeli Embassy <att-sec2@israelemb.org>, "thetonightshow@nbc.com" <thetonightshow@nbc.com>, Kathy Gevisser-Danziger <dkdanz@bigpond.net.au>, Neil Gevisser <neil@rhymedisease.com>, Melvin Gevisser <mgevisser@sbcglobal.net>, ray.oshry@haroldbenjamin.com, "ESSAKOW@YAHOO.COM" <ESSAKOW@YAHOO.COM>, "Andile Madikizela – First cousin of Winnie Mandela and close confidant of Nelson Mandela who acknowledged in private meetings with Andile of his knowledge that the CIA turned him in to the South African Apartheid Regime during the Kennedy Administration." <mad11a@yahoo.com>, Sam Hackner – Chief Executive Officer – Investec South Africa <iamrecruit@investecmail.com>

FYI

Begin forwarded message:

From: GaryStevenGevisser <garystevengevisser@gmail.com>
Subject: Revenge of the cow-Mad cow disease-Re: You have noticed how as the "economy picks up" those getting the trickle up
Date: July 8, 2013 5:54:15 PM PDT
To: "Guy Ellestad" <guy@toscanaturalstone.com>
Cc: REST; Tumi Makgabo <yourevent@tumimakgabo.com>, "dsolove@law.gwu.edu" <dsolove@law.gwu.edu>, "katejaros@gmail.com" <katejaros@gmail.com>, Kerry-Ann McCullough <Mcculloughk@ukzn.ac.za>, "Andile Madikizela – First cousin of Winnie Mandela and close confidant of Nelson Mandela who acknowledged in private meetings with Andile of his knowledge that the CIA turned him in to the South African Apartheid Regime during the Kennedy Administration." <mad11a@yahoo.com>, "jessakow@proteaproperties.com" <jessakow@proteaproperties.com>, emefpchal@yahoo.com, "support@israelidiamond.co.il" <support@israelidiamond.co.il>, Alexey Shumeyko <alexey.shumeyko@gmail.com>, "stephen@stephenrich.co.za" <stephen@stephenrich.co.za>, "akerzner@mac.com" <akerzner@mac.com>, "mary.campbell@wsj.com" <mary.campbell@wsj.com>, "info@memeburn.com" <info@memeburn.com>, "mabua.s@sbe.gov.za" <mabua.s@sbe.gov.za>, "jabulani.sikhakhane@treasury.gov.za" <jabulani.sikhakhane@treasury.gov.za>, "hosts@1485.org.za" <hosts@1485.org.za>, cl.dreams@yahoo.com, danqal8y@aol.com, edepstein@worldnet.att.net, economic@sanfrancisco.mfa.gov.il, info@canadiandiamondcodeofconduct.com, ian@het.brown.edu, smith@waterstrategist.com, "shane@nytimes.com" <shane@nytimes.com>, "james.carroll43@verizon.net" <james.carroll43@verizon.net>, "sms53@columbia.edu" <sms53@columbia.edu>, "sternshow@howardstern.com" <sternshow@howardstern.com>, "sylvia@viavision.co.za" <sylvia@viavision.co.za>, "vuyelwaq@cogta.gov.za" <vuyelwaq@cogta.gov.za>, "beverly.stracey@lloyds.com" <beverly.stracey@lloyds.com>, "deluca_f@subway.com" <deluca_f@subway.com>, "ron.bellows@aig.com" <ron.bellows@aig.com>, "srabinovwitz@parliament.gov.za" <srabinovwitz@parliament.gov.za>, "bdube@nia.gov.za" <bdube@nia.gov.za>, "Geoffrey Rothwell – Principal Economist at OECD Nuclear Energy Agency of the Organisation for Economic Cooperation and Development – Professor Stanford University – World authority on the pricing of uranium." <geoffreyrothwell@yahoo.com>

As you can see the blazing forest fire

is getting very close to our rock cabin, but so far there is no panic amongst the huge numbers of significantly less ambulatory other cabin residents who also since they never get out are that much glued to their TV sets and Internet chat sessions, and once the first of them city slickers roar out, then I will begin watering the trees that much more.

Fortunately our very ambulatory neighbor right next door just knocked on the door to tell us that the fire is now totally out of control and has burned up the Al Bahr Shrine Camp that is about 5 miles as the crow flies.

Could you check what flights are available this evening for Paris, France?

Please don't tell me that there is a fully empty 777 sitting alongside the runway in San Francisco.

I would really like it if Geoff Rothwell who wrote me earlier:


I'm not sure who this was addressed to.

I got a PhD in Economics from UC Berkeley Economics Department and

I got a MA in Jurisprudence and Social Policy from UC Boalt Law School.

"Ce qui se compte n'importe pas toujours,

ce qui importe ne se compte pas toujours."

from the office of Albert Einstein

Sent: Monday, July 8, 2013 1:35 AM

Subject: Re: More work-REPLY ALL-Re: Bloody nonsense-They sterilized the wrong people?

Making notes while helping pick organic fruit;

"It's been 5 long years (since he left Mexico at 15)

We do the work that they don't want to do

He spoke no English when he arrived and 2 yrs later he got his US high school diploma. Now he is one semester away from earning 2 degrees from gross mint sic college, Correction (to work in the prison/jail) and Criminal Administation sic of justice

a good white American family taught him English

KEEP EXPOSING THESE COWARD WHITE-ASSED PUKES FOR WHICH I COULD PREVAIL ON ANY BATTLE FIELD OR COURT OF IL-REPUTE!

———————————————————————————————————————–

Subject: More work-REPLY ALL-Re: Bloody nonsense-They sterilized the wrong people?

Date: July 5, 2013 7:01:24 PM PDT

<Daniel Solove photo.jpeg>

Subject: Fwd: More work-REPLY ALL-Re: Bloody nonsense-They sterilized the wrong people?

Date: July 5, 2013 6:45:57 PM PDT

could find the time in between responding to me and doing the only other job in the world worth talking about; namely, the pricing of enriched uranium, to begin working on his first draft introducing my forthcoming first edition of D-Money Lie; and remembering no matter what to have an addendum for my $ HIT list of FOOLS NAMES, FOOLS FACES IN PUBLIC PLACES.

Wouldn't it be cool if [I teamed up fully with] Geoff who unloaded to me last week a far bigger bomb than anything coming from this nothing to speak of NSA Snowden, a puppet like Daniel Ellsberg who released the Pentagon Paper to the New York Times in March 1971, right after [the death of] German-American Charles W. Engelhard Jr. who controlled both the Democratic and Republican Party, and starting with the Democrats who [are easier to control] because of being that much more Poverty of Thought stricken than so-called "Conservatives" who prefer no government than a corrupt government that Poverty of Thought voters cannot get enough of which is why you have 80% of Jewish Americans voting for the Democratic Party, and to top it off they actually believe they are more enlightened in their support of a welfare state that long before reaching the poor, butters the bread of the liberal slave masters led by the most successful of them all; namely German-American Charles W. Engelhard Jr.

Now if you are having any trouble understanding every aspect of the previous paragraph first email Mr. Jeffrey R. Krinsk Esq. who along with his charity drive junkie wife, Marcy Campbell Soup Krinsk are the principal fund raisers for Secretary of State John Kerry; and to be better prepared, type in Google Search "Kerry Catheter Heinz Krinsk" where you should easily come across 2 of my heavily broadcasted email books from March 2003 – CLICK HERE & CLICK HERE.

You may have heard that Theresa Heinz's [brain seizure] following her husband's playtime windsurfing when everything was going according to plan with the US State Department-CIA creating yet another civil war in Egypt, and perhaps Kerry was thinking more about my suggestion that he simply take a polygraph-lie detector test to either confirm or refute the allegations of other top notch US Navy SEALs who have called Kerry a fraud.

Of course, of much more interest is how much Theresa Heinz who was born in 1938 and raised in Lorenzo Marques-Maputo, Mozambique.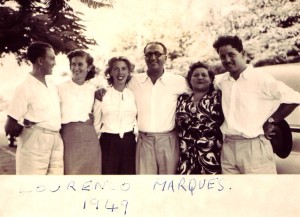 knew about Black South African "Freedom Fighters" who fled South Africa during the CIA's South African Apartheid Regime [1948-1994] for military bases in Mozambique, but who never made it, and those that did were either "turned" or killed when returning to South Africa.

Don't you just love that photo of my parents on either side of my "paternal" [sic] grandparents Al and Rachelle Ash taken in Lorenzo Marques in January 1949, a year after the Ashes immigrated to South Africa, and by which time the massacring of all those more enlightened Black South Africans who were never fooled by De Beers' non-existent "liberalism", was fully underway.

Ms. Heinz earned in 1960 from neighboring South Africa a Bachelor of Arts in Romance Languages and Literature from the University of the Witwatersrand, Johannesburg.

Less assume for the moment that Ms. Heinz is not different to all the world's affected liberals who consider their "right wing" counterparts as narrow minded and worse.

You would agree that she has known rather influential as well as informed members of the United States Senate including her current husband John Kerry.

Let's quickly look at Mr. Kerry – CLICK HERE.

Now let's go back to when Ms. Heinz was a United States "Democrat" [SIC], 1966 to 2003, according to Wikipedia.

She has been a Democrat since 2003 in preparation for her second husband John Kerry's 2004 Presidential bid.

For the record she married her second husband John Kerry in 1995. Her first husband, and much richer Republican Henry John Heinz III, an heir to the H. J. Heinz Company was already dead from injuries including those fatal suffered in an aircraft accident.

In 1960, please correct my math if it is wrong, Ms. Heinz was 22 and fully literate.

On August 5, 1962 when Nelson Mandela was captured, you would think Ms. Heinz who was still 23 had not completely lost her mind and would have heard of the name Nelson Mandela?

Bear in mind that in 1963 she graduated from the School of Translation and Interpretatioin at the University of Geneva and again, according to Wikipedia, to be an interpreter at the United Nations. She is fluent in English, Spanish, french, Italian, and her native Portuguese.

If you were Mr. Jeffrey R. Krinsk Esq. and you didn't want to be caught blindsided by a question from John Kerry and/or Theresa Heinz Kerry,


"We did a Google search on you and find all these emails communications talking about a catheter having to be placed in John's penis which all came about when you shared our intimate dinner conversations with this Gary Steven Gevisser character; when did you plan to tell us about your very well connected friend?" 

wouldn't you have long mentioned me to Secretary of State John Kerry and Ms. Heinz?

Do you agree that what goes around comes around?

What do you think we should take from the silence of John Kerry and the rest of the US State Department given how Mandela and everyone else involved in his capture has known since August 5, 1962 that it was the CIA [Central Intelligence Agency] who turned Mandela in to their Apartheid Regime?

Of course there are many credible sources who will confirm this including Andile Madikizela, the first cousin of Winnie Mandela who met frequently with Nelson Mandela after he was released from his 27 years in "safe custody".

Let's quickly talk "citizenry".

When Theresa Heinz became a "naturalized American citizen" in 1971, she was 33.

Most thirty-three year olds can remember what other significant events were taking place in that same important year, 1971.

How many people, apart from Secretary of State John Kerry who were doing very bad things in Vietnam-Cambodia-Thailand-Laos, once their bad conscience got to them began saying bad things about the United States military, and not before long finding themselves as Secretary of State overseeing the CIA and other spy government bodies?

You think this Snowden has as bad a conscience as Daniel Ellsberg?

How long will it take you to research what Dr. Ellsberg did when a high level Pentagon insider that propelled the poorest of the poor south east Asia farmers who weren't murdered into the disgusting death factories?

What is worse in your opinion, being a slave without knowing it or being a slave with nowhere to escape?

What is your definition of murder or would you prefer to leave that conversation to your government officials and lawyers?

So let's talk money, a language everyone understands perfectly; at least those who have to work for a living in order to survive in this dog eat dog world.

Since you of course know personally several South Africans, there is a very good chance you know or have heard of J. Essakow of the Marc Rich-Essakow Flower Hill Mall?



If not, feel free to email J. Essakow – 

jessakow@proteaproperties.com – and/or all the South Africans you know and ask them all the following:


I can understand that all of you would like to kill Gary S. Gevisser but prefer at this time simply to be "quite" [SIC] and not be his Facebook "friend", but I would like to know if you feel any guilt towards all those initial tenants of the Flower HIll Mall who are no longer there because most of the tenants are new tenants such as Whole Foods?

I assume not, otherwise you would have either committed suicide and/or no longer had anything to do with J. Essakow.

That was just a lead in to my question.

If you J. Essakow or any of you hangeroners hoping J. Essakow the coward is going to give you a free handout, were to do it all again, would you choose to be such big peacocks or would you first use your common sense long before engaging in a bidding war to acquire The Flower Hill property on the corner of the 2 richest real estate areas in all of the United States of America, Rancho Sante Fe and Del Mar, first approach someone you know such as Sam Hackner of Investec to introduce you to the right people [such as Nicholas Oppenheimer] at De Beers-Anglo America Corporation who would first tell you the following:
Mr. Essakow and company, yes we have heard of Rancho Sante Fe because not so long ago if you were either Jewish and/or Black you couldn't own property in Rancho Sante Fe. We want you to know that our company De Beers and all its affiliates including the United States Justice Department and United States Supreme Court have a social conscience. Our founder Sir Ernest Oppenheimer was a trail blazer in this arena. We are very proud of that. We are also very happy that other corporations as well as individuals have followed suit, even if they, and that includes all charities and NGOs, don't thank us 24/7 because that would mean they would get no work done.

 

We assume that you are going to have as one of your tenants a retail diamond shop like Diamond Boutique – CLICK HERE.

 

Bear in mind we are now getting out of the diamond business and so please do not come after us.

 

Furthermore, J. Esssakow when you negotiate the lease with Diamond Boutique ask them if they can think of a reason why it is that every individual involved with the diamond trade openly discuss amongst themselves that we are the mafia of mafia?

 

Not only can we fill all your store shelves with both organic and non-organic fruits, vegetables, nuts, poison meats etc etc, but it is no problem for us to provide you with all your insurance needs.

 

We far prefer, however, not to be bothered by Yiddisha Kop smart business people instead we cannot get enough of the "Peacock" Jewish people who we have always hated ever since the Jewish community of South Africa ostracized my grandfather Sir Ernest Oppenheimer for creating the world's most murderous mineral monopoly at the same time creating as a cushion the middle class population who would be brainwashed for 4 generations to go to university and feel they had earned, not only a degree but that the world owed them a living because these dumb fucks now knew how to speak.
Quite the brilliant strategy to louse up at the exact same time mineral rich southern Africa and most fertile soil, most peaceful Loas and to make their lands that much less fertile thanks to the gargantuan exploding of cluster bombs dropped by waves of B-52s that continue to go off removing limbs of defenseless south east Asian children as well as 20 million gallons of DOW Chemical Agent Orange that herded the surviving discombobulated masses off their farmlands into the cities to be factory slaves producing consumer goods for the American market and paid for using price fixed American Dollars, and if refusing to be reminded of their recent American War.

BTW, last evening, as you can see below, I wrote for the first time to born in 1971, Chief Rabbi of South Africa Goldstein who has not yet replied.


Subject: Charles W. Engelhard Jr.

Date: July 7, 2013 7:44:12 PM PDT

After reading your article Mandela:The Global Romance, I, who emigrated from South Africa to the US in 1978, and arriving on March 17th, one week shy of my 21st, see that you were born in 1971, and therefore would only know from others, including what you have read, about a German-American by the name of Charles W. Engelhard Jr. [1917-1971] and his connection to the Apartheid Regime?

Are you aware of his influence on the South African Jewish community and its aftermath following his death on March 2, 1971, having turned just 54 the month before?

Looking forward to hearing from you,

Ps – I am the grandson of Israel Issy Gevisser [circa 1890-1970], co-founder of Moshal Gevisser Group of Companies [1910-1970].
Although schooled in Afrikaans in South Africa from middle school through high school I had to use Google translate to understand what you wrote.
No, there is no need to pay any fine since there is a common sense remedy known  as "specific performance" to rectify.

In all likelihood your Afrikaans is no better than mine, since it is possible you haven't even visited South Africa and even if you had, it is highly unlikely, unless as bright as this 20 year old very hard working physically and mentally Mexican, your Afrikaans proficiency would be good enough to pull together the 7 words you wrote; and so, if you didn't get help from a fully tweetalig [bilingual] South African you too found a translation tool on The Internet.

Furthermore, it is highly likely that you had a sufficient understanding of the 84 words I sent above average intelligence, and well above average in good shape 27 year old, 5 feet 11 inches Kate Jaro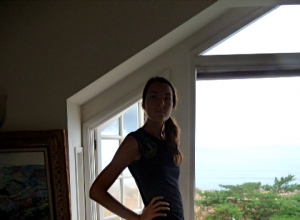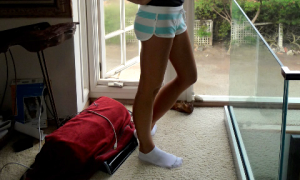 24 days ago, June 14, before immediately forwarding it on to you, as my F-C wife Marie Dion shopped for tile in your shop; and the ones she liked most you didn't have samples for us to take to test it against the light of her work-in-progress bathroom, which neither Nicholas nor Jonathan Oppenheimer will find very friendly because maneuvering those big bellies through the 28 inch steel doorway will take some doing on their part; and normally most people keep both arms attached when going to the toilet, but of course there is always the outside.

To read up more about "when you snooze, you lose" you will need to read my follow up to Natal-Kwazulu University lecturer Kerry-Ann McCullough – Mcculloughk@ukzn.ac.za – titled, "Don't go anywhere", the most carefully chosen words of the world's most important as well as credible scientist, my friend Geoffrey Rothwell who has demonstrated already extraordinary courage which is deflating all the world's oversized egos.

Again, Dr. Rothwell is no dummy. He perfectly understood when replying the first time to my heavily broadcasted email book, "Not much else to talk about" that no one, including Charles Ivie who it was addressed to, would reply, and that would make him that much more "stand out".

When he replied this morning at 5AM California time, which was 2PM Paris, France time, he again perfectly understood that I was not asking him, who again a very busy person, where he went to law school.

Again, he knows why he chose me to be the one person in the world to unload the biggest time bomb of all time.

He knew the timing was perfect, and he just needed to make certain that I would be able, given all the distractions, to focus on the importance of his timely writings.

Between the two of us we can shut down all the corrupt government officials playing to all the world's middle class pseudo intellectuals who have the hardest time giving up on how "to a man-woman" they have all been brainwashed.

How do you go back and have a conversation with your dead parents and grandparents to find out whether they were just as stupid as you or they realized too late that they have bred intellectual midgets like J. Esssakow who again has finally got himself a Facebook account and in no time [has] 173 FB "friends" including Emmanuel Ofosu Yeboah – emefpchal@yahoo.com – the star of J.Essakow's movie-documentary, Emmanuel's Gift who is one of my oldest FB "friends", and I only have 58.

Of course, I may not be the best farmer in the world because I know very little about farming, but I do know that if we don't have a fire truck arriving very soon at the cabin, as there was the last time when the 100 mile wall of fire was stopped less than 300 meters from the back door of our 800 sq/ft paradise home, this place will burn faster than a tooth pick in a raging outside bonfire.

How are you doing with finding us a ticket; and remember the airline has to accept Mango.

BTW, J. Essakow was hugely successful in intimidating my one FB "friend" Paul Tomson to delete me as one of his FB "friends" after J. Essakow made a point when visiting with Paul's older sister Tracy, a classmate of mine from Carmel College, and telling Paul that he had seen an email from me where there was a photo of Paul standing alongside me and my French-Canadian wife Marie Dion at our former home on the water's edge of Del Mar.

It is one thing, however, to intimidate a Jewish white South African who thought nothing of serving in the vile South African Apartheid Regime's military when every Jewish South African had the choice of immigrating to Israel, a point that was not lost on Ben-Gurion or anyone with a minuscule of a neuron firing in the space between their ears. Moreover, [there was only my eldest brother, Neil Graham Gevisser who stood head and shoulders taller than any other white South African], apart from the extraordinary few white Jewish South Africans who fought with the military wing of the African National Congress and inevitably paid a hefty price, like my relatively close relation Sandy Jacobson who was tortured to death in 2006, 14 years after the anything but "peaceful transition of power" to the ANC given how Mandela and the rest of the sellouts hung out in prisons strewn throughout South Africa and neighboring countries, and the most well-known of course Robin Island where Mandela spent most of his 27 years preparing to be the first and best black puppet President of De Beers' South Africa.

It is another thing altogether to convince all of black Africa that your charity work is any different to the church whose priests, starting with the Pope open their arms wide as they tell the poor to give them their money to give to the poor; and when the likes of Mother Theresa take the money destined for the poor and give it to the Pope, it is surely only because Mother Theresa thought that the Pope would be that much diligent and fair in the redistribution, don't you think?

I also know that you very easily follow my easy to understand writings which I cater to an intelligence level well below what I tutored first year business-finance-economics-accounting students at my alma mater, University of Kwazulu-Natal, back in the first quarter of 1978, immediately prior to immigrating to the United States of America and when arriving on St. Patricks Day, March 17, 1978, I was fully confident that my extraordinarily worldly and connected mother Zena Ash Gevisser's words, "When you are 21 the world will be your oyster" were about to come true since I had read the Letter of Introduction to De Beers which she had Charles W. Engelhard Jr.'s "male heir", David Gevisser sign, and which she slipped in to the pocket of my genuine seal skin jacket which she had custom made for me right before my departure.

Of course most parents talk the biggest lot of shit because they are the biggest shits because they were raised by shits who couldn't really think for themselves because over time they did in fact become the animal they most like to eat without however the animal's divine spirituality which once executed has their internal organs compensating under Newton's Principia "For every action there is an equal and opposite reaction, nothing is gained and nor is it lost" with a heavy dose of poison infusion which the increasingly numb recipient inevitably becomes totally oblivious to, just as logic would dictate, much like a heroin or the equivalent sugar-wheat-meat-fat junkie needing increasingly higher doses; hence it is mostly healthy nutritious non-meat, non-fish, non-dairy and non-chicken eaters who pick up well ahead of the rest the "REVENGE OF THE COW".

Feel free to comment at any time on any subject including MAD COW DISEASE.

To give you the most accurate gauge, let me introduce you very quickly to Facebook user, Trevor Goldberg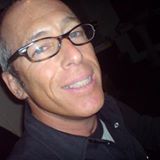 who has bunches of Facebook "friends" and whose FOOLS NAMES, FOOLS FACES IN PUBLIC PLACES he now attempts to hide, but even so it still shows that he and I have two mutual FB "friends" who I mention in the FB email message I sent him earlier today:

I am in the process of completing a broadcast email book where you feature. Would you like me to send you a copy or would you prefer to simply ask our two mutual friends, Lynne Karen Bentel and Ray Oshry?
In high school at Carmel College, Durban, South Africa, Trevor, whose father Jules was one of the celebrated playboys thanks to being an early recipient of a relatively large inheritance which didn't require him calling on his non-existent business skills, the result of limited mental capacity, and nor did anyone question whether Jules had been spermed by anyone other than his at least equally dumb rich father, was a year below me, but Trevor ended up 3 years behind me at university because he first went in to the South African Apartheid Regime's military right after high school, as well as the fact that he was never the sharpest tool in the shed because he was relatively backward from my perspective, but still a great deal of fun, much like a monkey one could borrow from the San Diego zoo which of course would be far more intelligent if one could only speak their language; and then of course the dumbest monkey in the world would be far more interesting than the smartest human because of course the monkeys, just like all the rest of the animal and plant life all rule since they are far further up the pecking order of one most masterful Omnipotent Designer.
Don't you just love seeing all those who profess to being religious increasingly silent on all subjects?

Can you point me in the direction of anyone who you feel has content?

When last did you sit down with someone who says that they are patriotic and have them explain their patriotism without quickly resorting to what they like most; violence, bad sex and bad food?

To give you a better idea of how Trevor was far from the bluntest tool in the shed, he was one of the great many smart kids in first year B.COMM who listened to my advice and dropped out very quickly.

BTW, my F-C wife thought I outdid myself yesterday at the cash register at Jimbos health shop in Del Mar – Im now calling for a full on boycott of J. Essakow's Whole Foods shop at the Flower Hill Mall. While explaining my effectiveness as a university tutor drawing from Plato's admonition 2500 years ago against the ownership of land that no human created because it was created by the Creator and how the ruling mineral monopolist elite had their governments only grant their worthless middle class buffers so hooked on their buffets, Kentucky Fried Chicken, Macdonalds blah blah blab blab, the right to private ownership of land after first murdering throughout the globe the indigenous peoples who had no white picket fences because they couldnt even conceive of fences of any kind let alone border crossings, I said that I encouraged my students such as Trevor Goldberg to not waste time at university and just go make babies.

What if we only had the dumbest of the poorest of the poor procreate, how much worse could they do than the middle class who were it not for me spoon-feeding all of you, you would never know how you have been so handled by this South African-German Oppenheimer family who you can't get enough of being in control given how poorly you feign your distraction.

I was first told all this during my interviewing process with De Beers that began in the fall of 1978, and my "lucky uncle" David Gevisser had no problem sharing with me the same "corporate line" 17 years later when we met in South Africa for our all day meeting.

I perfectly understand the difficulty you are all having when I keep reminding you that David Gevisser was just like Nicholas and Jonathan Oppenheimer, not in the least bit remarkable because he, like them, was so unaccomplished.

The fact that you would prefer to think that they are somehow financial geniuses who just happened to be born into a super rich mineral wealth family and that "Thank God" they are today such huge philanthropists, is perfectly fine with me, if your preference is to live in a dreamworld that is a nightmare for all the world's poor.

The only reason Nicholas and Jonathan Oppenheimer have so much as a pot to pee in is all thanks to enough of you quite satisfied with the "status quo" of the filthy lazy rich trickling down the cost of getting richer on to the backs of the poor who are not stupid, just horribly informed.

The B.COMM is, in my opinion, of course, the only degree which should be taught at university and I can teach everything in this 3 year full time degree in a lecture lasting no more than 2 hours and leaving half an hour for questions and answers; and given my great experience in the subject matter HEMP [History, Economics, Military & Politics], I would guesstimate that the only courses taught at future universities will be for veterinarians who should be shown at their first lecture a photo of Mango's most beautiful coat and then a video of him fetching his boomerang; as only film can accurately catch his explosion of endless energy all thanks to him having the exact same, if not better, raw vege, fruit and nut healthy-medicine diet [as Marie and me].

The fact that the HEMP was never once taught to the smartest of Israel's Mossad agents does not mean all members of all the world's spy agencies cannot improve their health by first learning how to think, and immediately find themselves that much smarter than all those they know cannot think.

Of course I know the world's number intelligence institute, Mossad were not as well informed as I was at age 15 given how I helped both the General of Generals, David Ben-Gurion [1886-1973] and Israel Air Force Deputy Chief of Staff, Boris Senior [1924-2004] augment the training of very carefully selected "gifted kids" throughout the world to help support the defense of Israel with the best and brightest army that once strong enough could then forge an everlasting peace with their Arab and non-Arab neighbors, by simply asking both gentlemen common sense questions including,


"Why is it that all the conflict within the South African Jewish communities is between the rich Jewish people who are most closely aligned with the South African Apartheid Regime and those who are not aligned and those who feign they are not aligned with the Apartheid Regime also happen to be very rich?"

So you see how easy it is to see every rich person, not just Jewish, as a Nazi.

Ben-Gurion who was most careful with his words, both in private and public, did not hesitate to call Jewish Kapos, Nazis.

Of course, I had no interest in being a spy even before I realized how easy it was to see which people in South Africa when talking or writing about the evil South African Apartheid Regime never made clear reference to De Beers-Anglo American Corporation and all their affiliates who only prospered because they owned the US Government's South African Apartheid Regime, just like they do the US Government which of course makes a farce of the US Constitution which did very little to protect the 10 million indigenous American Indians who were murdered in order to steal their farmland and rich mineral resources.

Couldn't you see the dumbest monkey at the San Diego Zoo ruling both more fairly and less likely in favor of military aggression than the current path of only military aggression, even if all the monkey did was to throw darts?

If you knew as much as I did when returning from Israel in late December 1972 would you want to be a spy for Israel or any other country because to be a spy one first of all has to be comfortable with lying which a great many people are, including Boris Senior who while very brave was also not the smartest tool in the shed and Ben-Gurion would on occasion let him know, the same with better known Yitzhak Rabin who immediately following his meeting with Ben-Gurion on May 23, 1967, 13 days before the outbreak of the 6 Day War, suffered a nervous breakdown.

Cutting and pasting Wikipedia – Ben-Gurion:
On 23 May, IDF Chief of Staff Yitzhak Rabin met with Ben-Gurion to ask for reassurance. Ben-Gurion, however, accused Rabin of putting Israel in mortal danger by mobilizing the reserves and openly preparing for war with an Arab coalition. Ben-Gurion told Rabin that at the very least, he should have obtained the support of a foreign power, as he had done during the Suez Crisis. Rabin was shaken by the meeting and took to bed for 36 hours.
With all that in mind, assume you are a spy today and doing so because this is the best way for you to make living, wouldn't you at least want to try something different considering that your Commander In Chief, Barak Obama is such a pitiful puppet and this is known to a great many people throughout the world, including Rabbi Funnye who is doing the marvelous job in helping me spread the word.
Well over 24 hours ago I placed the following on the Facebook "wall" of First Lady Michelle Obama's close cousin, Black American Rabbi Caspers Funnye:


Rabbi, as much as my great many adversaries want to believe that no one including them read what I have to say, you must have seen my 3 posts on my FB "wall" yesterday starting with a photo supporting the text, "Gary S. Gevisser standing next to his mother Zena, shortly before joining De Beers in New York City in early spring 1979…"; the second, a video showing the March 19,2012 Lifetime Achievement Award for Nicky Oppenheimer which took place in Israel and given by the Israeli diamond merchants who weren't wiped out in the De Beers purge of 1978-1979; and the third, the statement, "Nicholas Oppenheimer turned 34 in 1979 and would have known, like all of us in the diamond business, that neither his father Harry nor his grandfather Sir Ernest Oppenheimer were friends of the Jewish people following De Beers supplying Hitler", and accompanying the timely and materially relevant information, a hyperlink to Chapter 13, WARRING WITH ISRAEL, a key chapter of the 1978 Diamond Invention book by Edward J. Epstein.

Not a single comment by all the corrupt.

It has been almost 24 hours.

What does that tell you about people interested in the truth once they have become corrupted?

Rabbi Funnye now has one more additional FB "friend" taking his total, including me, to 1693.

Mr. Funnye acknowledged on June 5th that he did more than see my question to him of June 20, 2012, "Have you mentioned me to Michelle Obama?"

On Friday, I placed up on my FB "wall" a hyperlink to the 2010 Africa: The New Frontier for Economic Growth at The Global Forum


https://www.youtube.com/watch?feature=player_embedded&v=H4vMfXb_ojQ#at=1368

which featured the following speakers:


Koos Bekker, Chief Executive Officer, Nasp

ers Ltd, Jonathan Oppenheimer, Executive Director, De Beers Group Iqbal Sharma, Deputy Director General and CEO, Trade and Investment South, Africa Lorenzo Simonelli, Chief Executive Officer, GE Transportation, General Electric Co. Moderator: Tumi Makgabo, Broadcaster and Founder, Tumi & Co.

The central figure which each of the speakers as well as the moderator Tumi Makgabo fully understood was, not very bright, Jonathan Oppenheimer which you can first see from his flappy belly and you know that he is not a professional belly dancer used to spice up the very distracting children slave trade of south east Asia that began in earnest with the arrival of American GIs during the Vietnam-Cambodia-Thailand-Loas war.

To a very simple question put to him by Ms. Makgabo, Jonathan Oppenheimer who was born in 1969, answered that to give full justice to the question, it would take him 4 days. Just earlier, Ms. Makgabo who was speaking in English said that the entire De Beers-Anglo American Corporation infomercial along with questions and answers from the audience would last only 45 minutes.

When answering, Jonathan Oppenheimer knew first of all that 4 days was more than the allotted time, but when trying to be funny-smart, he knew that he was eating up time.

When I was 15 and on the 4 month Ulpan Gadna-Israeli youth military training at Ben-Gurion's kibbutz Sde Boker, Negev Desert, I had no idea that in less than 7 years I would be working for De Beers and in a far more senior position than Jonathan's father Nicholas Oppenheimer whose rolls, prior to his groin area, a very strong indicator [of lack of selfcontrol-intelligence], were in abundance when he did the De Beers-Vanity Fair informercial in October last year where his most important words were,


"We are getting out of the diamond business, but we remain very committed to the diamond trade" [sic].

You would know that the prosecution of Eugenics where the United States of America took the lead position in 1907 when Indianna State set the pace and 30 other American States quickly followed suit, was flawed from the beginning given how the empirical data showed that most gifted children came from parents of average intelligence and less. That is not to say there are no exceptions.

Let me further add that neither of my parents were sterilized in the United States of America prior to my birth on my March 24, 1957.

[I was not unaware]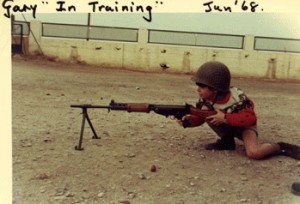 in the years leading up to my high level Israeli military intelligence training during this 4 month and mostly Gadna training where my daily diary shows that I was kicked out at least twice from judo classes which I could have skipped "al-to-get-her" [sic] because I never really felt myself being aroused sexually by being in such close contact with sweaty guys, and of course had the girls been in the same class there is no doubt in my mind that I would have at least waited to see if the one I was chosen to partner with was both the prettiest and sexiest otherwise I would have found something to say or do that would have me immediately kicked out.

I also knew that in the event I was going to have to count on a judo move to get myself out of trouble it meant that I was already in big trouble since to be that close to my opponent it meant that all the things I had first learned from jumping over barrels on ice had fallen short of the target zone.

At the start of Gadna I had high hopes of following in my father's footsteps and becoming an Israeli Fighter-Pilot since I had far more than good lineage in my favor, starting with my father's wingman from World War II, Syd Cohen who not only led the Israel Air Force to victory in her War of Independence [1947-1949] but his protege Moddie Hod led the IAF into battle in the 6 Day War which was just the start of the War of Attrition which began on July 1, 1967 and ended August 7, 1970, by which time German-American Charles W. Engelhard Jr.'s fate was already sealed.

My questions to Boris Senior who had a much more difficult time getting into Jan Smuts South African Air Force during WW II than my dad who breezed in despite being dyslexic and suffering from mild asthma which was totally cured on his first practice dive-bombing run, about Engelhard Jr. surprised him, and instead of telling me, "What does your father say?" which would seem more logical since Senior and my dad were friends from 1942 when they first met on Durban's beaches, and soon they were both applying to get into what everyone knew was the world's toughest air force because it was the best, thanks to Afrikaner Smuts who first "fathered" the world's oldest air force, the Royal Air Force during World War I, Senior asked, "What does your mother say?"

I can only imagine what it must be like to find out so late in life that you and most of the world have never heard of the most important person of the last century, which still does not make it any easier to realize how many other matters of great importance you don't have a clue about, starting with how the money you mostly use to barter with as well as judge other humans, is priced as well as regulated by the same organization De Beers-Anglo American Corporation who when you start punching in their stock market symbols and notice how relatively small is their market capitalization, you feel somewhat comforted that it is not possible that they can be so powerful, until you realize first of all that there has to be a reason why in October last year, Nicholas Oppenheimer felt the need to make the point in that most choreographed Vanity Fair informercial that he has to follow the wishes of other members of his family including Jonathan, and that the Oppenheimer South African family are getting out of the diamonds business, but "remain committed".

It is the sort of language that should have him committed to a mental institution, don't you think?

Or do you think you would prefer yourself to be institutionalized for Nicholas Oppenheimer even thinking that he could get away with pulling the wool over all your eyes so pitifully?

De Beers are masters of psychological warfare, and they maintain their pivotal position to rule when following the principals of divide and conquer to perfection, by first of all hiring the best of the brightest.

Remember Eugenics?

I don't know Sir Ernest Oppenheimer's IQ but he wouldn't have been as bright as Smuts because Smuts outfoxed him, and why Sir Ernest and his American industrialists backers such as the Fords and Rockefellers only managed to wipe out half of European Jewry who were of course the brightest half and the best of them got assassinated long before the first of the 6 million were gassed in the Rockefeller's most efficient death factory, Auschwitz where deposited in the dead center was the Rockefeller's IG Farben gas pellet production facility.

I realize that you are just trying to sell as much tile to new home owners and those doing improvements before the next downturn, and your command of the Afrikaans accent is simply a conversation piece.

Let's assume a worst case scenario and you would like to be removed [from my] email list that represents a statistically valid sampling of the world's literate population, would you please hit the "reply all", and remember to ask all those in the cc section to forward your request to their entire email list.

Ben-Gurion never discussed Eugenics with me but that didn't mean he took me for fool.

The only thing he implored of me given how well I eventually did at Gadna training was to excel in the final written examinations which of course were all in Hebrew; and although I didn't get a perfect score like I did at the firing range shooting relatively low calibre bullets because there are of course most significant side effects from both the explosion that sends the bullet at a blinding speed as well as the recoil which were mastered ad-nausea during WW I, achieving a 98% mark did impress Ben-Gurion because it meant I had to pull myself away from the distraction of the very tempting young women who were mostly just practicing their moves for when they returned to South Africa and started looking to seduce a pitiful rich Jewish husband, and go to the kibbutz's library where there were no distractions.

Those words, "The world will be your oyster" which my mother impressed upon me from when I first began questioning the relationship between American-German Charles W. Engelhard Jr. [1917-1971] and my mother's best friend, David Gevisser [1926-2009], my amazingly accomplished and super humble father Bernie Gevisser's first cousin, were not all that original, because the only thing original in this world is the Creator of this magnificence which I mostly see in perfect nature and even better because she talks the same language as me, my F-C wife and equally unbeatable super Mango, the reincarnation of Pypeetoe and Maggie.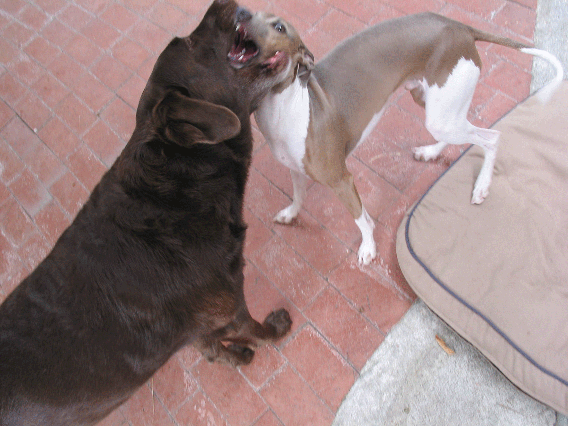 Time to turn the hoses full on.

To LIfe-L'Chaim

Gg

[Word count 7712]

————————————————————-
On Jul 8, 2013, at 9:06 AM, "Guy Ellestad" <guy@toscanaturalstone.com> wrote:

Nee    kan ek onmiddelik 'n boete betaal?

From: Gg [mailto:garystevengevisser@gmail.com] 
Sent: Sunday, July 07, 2013 10:46 AM
To: guy@toscanaturalstone.com
Subject: Fwd: Delivery Status Notification (Failure)
Did u forward it to your S African friends?
Sent from my iPhone
————————————————————-

Fri, 14 Jun 2013 12:44:47 -0700 (PDT)
Subject: Fwd: You have noticed how as the "economy picks up" those getting the trickle up
References: <
5062C963-E095-407E-8BC7-14034FF56449@gmail.com
>
From: Gg <
garystevengevisser@gmail.com
>
To:  Guy Ellestad – [initially misspelled email address]
FYI – consider the laughs you would have sharing this email below with your South African friends and competitors especially if you could get someone to translate it into perfect Afrikaans
Sent from my iPhone
———————————————————–

From: Gg <
garystevengevisser@gmail.com
>
Date: June 14, 2013, 12:33:45 PM PDT
To: 
katejaro@gmail.com
Subject: 
You have noticed how as the "economy picks up" those getting the trickle up…
…

 f

rom the hard working poor now able to afford a roof over their heads, think they're smarter and so they look more serious and that brings more frowns, and [those] further up the South African De Beers mining-banking empire are that much more relaxed patting themselves on the back, until they read my book D Money Lie, and the poor renter making it all happen inevitably finding their voice.
 

3,595 total views, 12 views today