Hate my guts
From: Gary S Gevisser
Sent: Friday, January 02, 2009 6:52 PM PT
To: Jim Culbreath – Hostmonster "Abuse" – support-dns@hostmonster.com; dhuebsch@hostmonster.com; rgray@hostmonster.com
Cc: rest; Oprah; Dr. John K. Pollard Jr. – Alumni MIT & Cornell University; oreilly@foxnews.com; drudge@drudgereport.com; Augusto Benito Vargis; Tefo Mohapi; Devin Standard; King Golden Jr. Esq. – former General Counsel of Science Applications International Corporation – left wing University of Virginia Law School graduate – "bosom buddy" of right wing senior National Security Council member, Roger W. Robinson ; Roger W. Robinson – aka "Our Man Roger" – co-founder of PSSI – Former Chairman and Vice Chairman, U.S.-China Economic and Security Review Commission-Protege of senior DAAC operative David Rockefellar – Chairman of J.P. Morgan-Chase Manhattan Bank; The Cow who shoots poison tipped arrows for BIG BEN aka former practicing pathologist Dr. John Ben Stewart MD. aka The IT aka The Sperm Donor aka The Slimeball of Slimeballs; Kenneth Standard Esq. -Immediate Past President of the New State Bar Association; Sternshow@howardstern.com; Senator@kennedy.senate.gov; Senator John "Hilary Lover" McCain – Republican candidate for President; Hilary-Bill DeBeers-Rhodes Scholar-Rich Clinton; Roy Essakow – Executive Marc "Flower Hill" Rich Holdings; Conrad Wolff; antitrust.atr@usdoj.gov; Office of the Israeli Defense Department Attache – Israeli Embassy Washington DC.; Mossad; President elect Barack Obama; President George W. Bush
Subject: "Hate my guts" – just3ants.com
As you all know hostmonster.com applied its "3 strikes you are out" policy against my one website www.just3ants.com.
It is seems it was all a miscommunication between my one American programmer and one and/or more individuals from hostmonster.
The only contact I had with hostmonster.com was with Mr. Jim Culbreath and we all have seen his and my "back and forth" that shows clearly that I had fully addressed Mr. Culbreath's concern; not to mention Mr. Culbreath never responded to my last communication with me that asked right at the start for Mr. Culbreath to give me any evidence of "malevolent content".
I then went on my fact finding mission/vacation to "HUNgARY" [sic], Germany and Austria believing that I was in "good standing" with hostmonster.com that is surely in the business of "making a profit" and wouldn't think it smart to be making "judgment calls" on an "upstanding United States citizen" let alone one who is hell bent on educating the poor educated masses not to resort to violence despite their increasing sense of hopelessness which is exacerbated by the fact that one needs very little "common sense" to notice all the corruption of the "law makers".
Moreover, we are talking about the fact that I am not stupid despite coming from the "favored class" who are singularly responsible for the heartache and suffering caused to the masses of the world who once realizing how very easy it is to fix all this corruption by joining together, have great fun/entertainment watching those at the highest levels of the socio-economic ladder who have for centuries now derived great satisfaction in seeing the masses fight it out amongst themselves without ever realizing that each and every conflict let alone every law on the books is all geared toward the lazy rich trickling down the cost of getting rich on to the backs of the poor who are not stupid, just grossly misinformed.
Should you think that you have heard all this before remember I didn't get off a boat just yesterday in Haifa harbor, Israel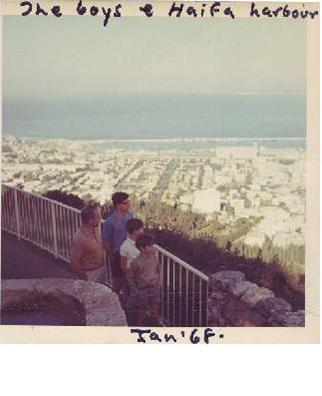 and know a "thing or tTOo" [sic] how best to communicate with the masses of honest and hardworking peoples throughout the world, all the while continuing to keep the evil and lazy rich who have no loyalty to country, race, sex or religion in a constant state of paralysis.
So "be my guest" and continue to refuse me access to my database on hostmonster.com let alone be smart enough to realize that I could end up being the best customer you ever had, let alone end up being your "worst nightmare" as I will do my dam best to bring Public International Attention to such utter stupidity on the part of the imbeciles in your organization who surely must realize that not everyone who works for hostmonster.com is a complete idiot let alone an intellectual midget like at least one of the individuals I spoke with in your "abuse" department.
I detest those who derive great satisfaction in exceeding the limits of their small authority; i.e. evil does not come in the form of a pointed tail or pitched fork. – Mr. Jeffrey R. Krinsk Esq.
Suffice to say that once I have had a glass of wine following my most brilliant, so sexy, with a body and face to die for French-Canadian wife's and my awesome walk/run along a new trail in the spectacular Cleveland National Forest, I will load this exact communication up on my one FACEBOOK account.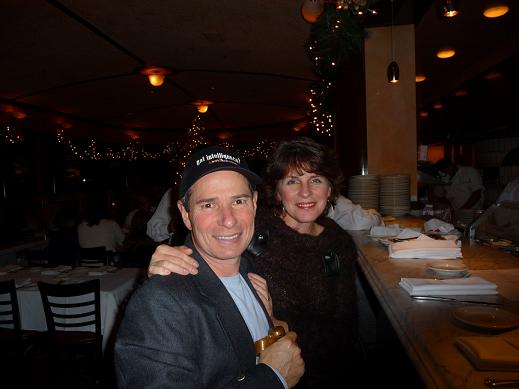 Ps – You haven't forgotten that I have approximately 100 other websites under construction from the "bottom up" which could accomplish the exact same thing as just3ants.com and the first thing I would seriously consider doing is promoting your competition; and of course I welcome support from anyone either currently working for hostmonster.com and/or a competitor who sees value in being associated with me versus all those who "hate my guts" for the primary reason that today they recognize how extraordinarily accurate I was in my prognosis of how quickly the free market system here in the US would evaporate into "thin air" just like monies created out of thin air, but they failed to capitalize on it and now they are mostly mad at themselves.
[Word count 707]
http://nextraterrestrial.com/pdf/Perspective%20One.htm
1,510 total views, 3 views today