History of De Beers Diamond Cartel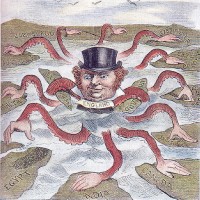 FOUNDER OF DE BEERS – CECIL RHODES
In order to understand De Beers of today, one must understand the intentions of it's original founder as well as its present leadership.
BRITISH IMPERIALIST CECIL RHODES FINANCED BY AMERICAN JP MORGAN
"We must find new lands from which we can easily obtain raw materials and at the same time exploit the cheap slave labor that is available from the natives of the colonies. The colonies would also provide a dumping ground for the surplus goods produced in our factories."  ~Cecil Rhodes
DE BEERS OWNERSHIP 1929 TO PRESENT – OPPENHEIMER FAMILY
Ernest Oppenheimer – Died 25th of November 1957
Harry Oppenheimer – Died 19th of August 2000
Nicholas Oppenheimer – Current CEO
Jonathan Oppenheimer – NEXT IN LINE
Once Cecil Rhodes presented the prospects of the vast natural resources of South Africa as well as the tractability of the native black South Africans to the British government, Great Britain financed by American investor JP Morgan invaded South Africa; Anglo Boer War 1899-1902
CECIL RHODES WILL & TESTAMENT WRITTEN IN 1887
"To and for the establishment, promotion and development of a Secret Society, the true aim and object whereof shall be for the extension of British rule throughout the world, the perfecting of a system of emigration from the United Kingdom, and of colonization by British subjects of all lands where the means of livelihood are attainable by energy, labour and enterprise, and especially the occupation by British settlers of the entire Continent of Africa, the Holy Land, the Valley of the Euphrates, the Islands of Cyprus and Candia, the whole of South America, the Islands of the Pacific not heretofore possessed by Great Britain, the whole of the Malay Archipelago, the seaboard of China and Japan, the ultimate recovery of the United States of America as an integral part of the British Empire, the inauguration of a system of Colonial representation in the Imperial Parliament which may tend to weld together the disjointed members of the Empire and, finally, the foundation of so great a Power as to render wars impossible, and promote the best interests of humanity".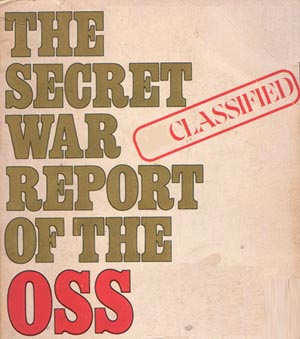 THE DIAMOND INVENTION
Written By Edward J. Epstein
FREE online non-fiction novel showcasing De Beers very public business model, including money laundering, corrupting governments, and using their industrial diamonds to finance the Holocaust.
De Beers Diamond Mind by Adam Tucker

6,125 total views, 2 views today