"It was a great life and I enjoyed every minute of it!!!" -Fwd: Greenpeace executive flies 250 miles to work
slight edit – throwing in the word "torture" and "wrote".
Begin forwarded message:
From: GaryStevenGevisser <garystevengevisser>
Subject: "It was a great life and I enjoyed every minute of it!!!" -Fwd: Greenpeace executive flies 250 miles to work
Date: June 24, 2014 9:21:43 AM PDT
To: "Jill Hogan – younger sister of ANC official Barbara Hogan who is the only white South African convicted by the South African Apartheid Regime for treason, and tortured during her captivity." <info>
Cc: rest; "info.africa" <info.africa>, "Deborah Sturman Esq – Inspired by Zena Badash-Ash Gevisser Zulman, played pivotal role in collecting billions of $ from remnants of Germany's military machine during WW II, but stopped way too short when realizing it was so close to the home of the German-South African Oppenheimer clan whose Lloyds of London Insurance have never once attempted to hide that they are the money launderers of money launderers, and figured the common herd would think themselves too smart to have it all smack in their faces De Beers." <info>, "Geoffrey Rothwell – Principal Economist at OECD Nuclear Energy Agency of the Organisation for Economic Cooperation and Development – Professor Stanford University – World authority on the pricing of uranium." <geoffreyrothwell>, "Michael "Tordu-The Coward" Awerbuch" <michael>, "Mark Gevisser – biographer of Thabo Mbeki, former President of South Africa. Mark is the eldest son of David Gevisser, the "male heir" of American-German, RACIST SOUTH AFRICAN INVADER Charles W. Engelhard Jr. assassinated by the Mossad on March 2 1971 and buried at St. Mary's Abbey Church Morristown New Jersey" <mark>, "Jonny Gevisser – Director, The Extra-Mural Education Project, Cape Town, South Africa" <jg>, Harold Kolnik <haroldk>, Derrick Beare <Derrick.Beare>, "tony" <tony>, "tonyleonsa" <tonyleonsa>, "colplen" <colplen>, "emily.gosden" <emily.gosden>, "ray.oshry" <ray.oshry>, "Kevin Keenan – Executive Director ACLU – San Diego-Imperial County Chapter." <info>, "kevin.gipe.7" <kevin.gipe.7>, "kevind" <kevind>, "Professor Jeffrey D. Sachs – Columbia University – author, THE END OF POVERTY" <sachs>, Shaun Tomson – 1977 World Surfing Champion <shaun>, Great surfer Paul Tomson <surfdaddyus>, "peter. chait" <peter.chait>, Jody Perling <perlingc>, Colin Schneiderman <colbren>, "shaun.marsh" <shaun.marsh>, "Rabbi Caspers C. Funnye – close cousin of First Lady Michelle Obama. Obama who is married to President OBAMA" <ravfunnye>, Keisha Whitaker <kbabies1>, "Rod Smith Ph. d – Alumni of RAND Corporation" <smith>, Devin Standard – eldest son of former President of New York State Bar Kenneth Standard <devinstandard>, Luv1365 <Luv1365>, "Mawuna Koutonin – FB friend who won't answer the question, "Is there any price that the Engelhard-De Beers-Anglo American Corporation [E-DAAC would pay you to keep quiet and/or distract?"" <mk>, "King Golden Jr. Esq. – my long time American attorney and "bosom buddy" of Roger W. Robinson aka "Our Man Roger" who I have known intimately since he joined the National Security Council in March 1982." <Kingdelmar>, "Roger W. Robinson – protege of David Rockefeller and former Chairman of U.S.-China Economic and Security Review Commission" <rwrincorp>, "Valerie Schulte Esq. – National Association of Broadcasters senior lawyer – former 15 year lover of Ted Turner. Ted Turner." <vschulte>, Mary Valder – Personal assistant David Rockefeller <trilateral.valder>, "Vice President Dan Quayle who made reference to singer Cyndi Lauper in his December 9, 2011 email to Cyndi Lauper's former lover, US Air Force Major Sam Samples, titled, Ball tripping ego maniacal bastard" <danqal8y>, "Rock legend Cyndi Lauper – referenced in VP Dan Quayle's response to Major Sam Samples on December 9, 2011." <cl.dreams>, "US Air Force Major, Terry "Smiling Sam" Samples – led US fighters into War; First Gulf War [1990-1991]" <terrysamples1>, Ron Bellows <ron.bellows>, "Patrick K. Tillman Sr. Esq. – father of American Football athlete Pat Tillman who was killed by "friendly fire" in Afghanistan." <pat>, "Patrick. J. Fitzgerald – US Attorney – prosecuted Presidential Pardoned Marc Rich's attorney, Scooter Libby." <patrick.j.fitzgerald>, Roy Essakow – Marc Rich Lieutenant <ressakow>, "The coupon clipper is the Jeffrey Jack The Ripper Essakow – co-owner of the Marc Rich and Co. Flower Hill Mall Solana Beach, California" <jessakow>, Conrad Wolff – supporter of Roy Essakow <kaapstad>, "Adele Strous "Im not interested in history of Israel" Clingman – wife of CIA oil trader Alan Clingman and business partner of Roy Essakow-Marc Rich and company." <adelec>, "President Shimon Peres c/o Office for the Israeli Department of Defense Attache; Israeli Embassy Washington DC Israeli Embassy" <att-sec2>, "Matthew Margo – Senior attorney CBS – 60 Minutes." <matthewmargo>, 60 Minutes <60M@jrk>, "brian.steinhobel" <brian.steinhobel>, Laura Malter – ex CIA <lauramalter>, "desantisbd" <desantisbd>, Charles Ivie <charles.ivie8>, Alan Dershowitz – Harvard Law School <dersh>, "Alan Lipworth – former partner of Stephen Cohen, Codiam Inc. Inc." <alan>, Martin Rapaport – Rapaport Report <rap>, Debbie Whelan <debbie>, Bathabile Olive Dlamini – South Africa Ministry of Social Development Social Development <MandlaMat>, "De Beers – Ernest Slotar Inc. who last communicated with Gary S. Gevisser in a taped phone call on March 24, 2008, G.S. Gevisser's 51st birthday – see cbgsales>, Kathy-Louise Gevisser danziger <dkdanz>, Melvin Gevisser <mgevisser>, Neil Gevisser Gevisser <neil>, "Zena Badash-Ash Gevisser Zulman [May 30 1929 – ] c/o Arnold Pollak" <arnold>, "Natie Kirsh – Front person for De Beers who in 1969 purchased the public corporation Moshal Gevisser Group of Companies that was formed in 1910 for significantly less than liquidation value." <cs_dean>, TELL Series <events>, "llarson" <llarson>
Jill, first let me welcome two new Facebook friends of mine, Wanja Njagi from Nairobi, Kenya who now lives in London, and Aydee Mogrovejo Aquise from Mogrovejo, Cantabria, Spain who now lives in Cusco, Peru; and both liking my advance warning of the crumbling of Greenpeace and inevitably, just as corrupt Doctors Without Borders who don't quite have the infrastructure of Greenpeace, but no less violent to poor in the 3rd World.
I hadn't heard back from your sister giving her thoughts about who within the South African ANC Government would have informed my father's first cousin, David Gevisser [1926-2009] right before he published his 2006 memoirs, The Unlikely Forester, that his favorite uncle's granddaughter, ANC activist Sandra Jacobson, my classmate from Carmel College, Durban, South Africa had been torture-murdered by fellow members of the armed wing of the ANC, and according to D. Gevisser – CLICK HERE – "thought to be connected with internal ANC feuds that dated back to the years of the struggle"; not to mention, it shouldn't be difficult to find out who ordered the coverup investigation by the South African police – CLICK HERE – who made public their report on September 5, 2006, the same day that Nick Oppenheimer of De Beers met Putin,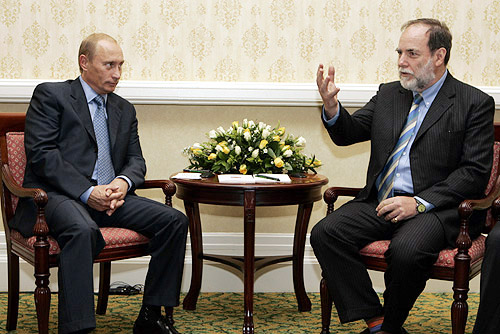 in Johannesburg, South Africa, nearly 9 years after Sandra's murder, which of course all her fickle family would now prefer to forget, especially as I bring public international attention to the truth, which of course none of the corrupt want to hear.
To mention little of the home of Sandra's grandfather, Sol "Little King" Moshal, the corrupt managing director of our Moshal Gevisser Group of Companies [1910-1970] that was "asset stripped" by De Beers front person Jewish South African Natie Kirsh who currently owns the small food shop business in the United States, is now occupied by Jewish orthodox Sidney Lazarus, the son of Gunter "The Pig" Lazarus, who did much more for the Apartheid Regime than hold fundraisers for the Apartheid Regime-National Party at his home in Durban North, as the entire Durban North Lazarus clan were afforded the best seats in our orthodox Jewish synagogue, still located at the corner of Musgrave and Silverton Road which helped ensure that our orthodox Jewish rabbi, Professor Abner Weiss never once gave a sermon criticizing the National Party or their open supporters.
To mention in passing, with us Jewish people representing less than 1% of the human population, our purpose here must be more than being a cushion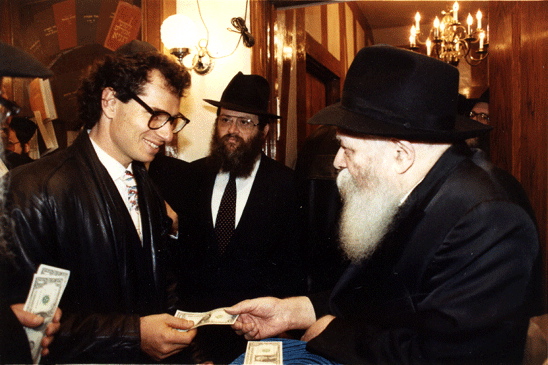 for the anti-Semitic banking-mineral monopolist De Beers-Anglo American Corporation [DAAC] who didn't have to do much to escape prosecution for their war crimes during World War II including our Jewish Holocaust?
Isn't it most interesting that were it not for me, all this most important history would have all been lost, and the overwhelming majority of you reading this, would prefer it?
At least equal in importance, that many more people who didn't have this information will now have to live with their bad conscience which cannot be pleasant especially when their names belong on the $ HIT list of 2facetruth.com
Barbara's quietness since returning from what you said was a much needed vacation must mean she fully understood my contention that every financially rich person in South Africa, regardless of race, color or religion, including my "lucky uncle" Dave Gevisser who was Chief Executive Officer of Engelhard Enterprises South Africa which was owned by racist and anti-Semitic American-German CharlesW. Engelhard Jr. [1917-1971], the richest person in the world, did in fact support the Apartheid Regime, and their obligation for living the grand lifestyle simply meant they had to inform on family, friends and business colleagues; not to mention we know of at least one military action by Umkhonto, the armed wing of the ANC, which Sandra was intimately involved with, and which went array with the key players murdered in a raid by the South African Apartheid Regime's Police-Defense Force that included all Jewish South Africans doing their compulsory military service. I cannot think of anyone who stood more to gain from Sandra being silenced than David Gevisser and his eldest son, Mark who wrote the cleansed biography of South Africa's second black puppet President, Thabo Mbeki in 2007.
Moreover, you would not be the only person who knows that the overwhelming majority of white South Africans including Jewish people who did their military service during the Apartheid Regime's 46 year uninterrupted diamond studded iron fist rule, did so with pride, joy and a lot of gusto; to the point that even today they happily show photos of themselves in their Apartheid Regime's military-police uniforms such as Paul Tomson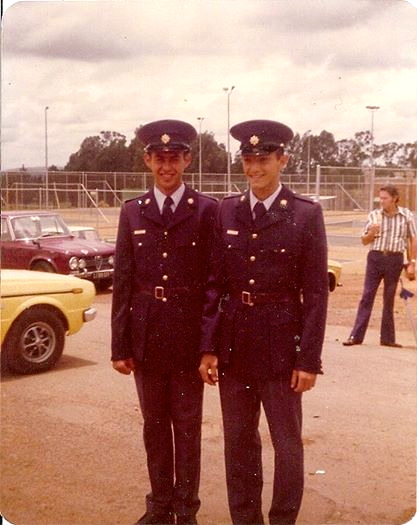 which have their FB friends chiming in with applause, including my FB friend South African-British solicitor Ray Oshry who writes alongside the disgusting photo, "It was a great life and I enjoyed every minute of it!!!"
There is of course much more going on than this distrust which extends to even the lowest levels of grass roots organizations such as Greenpeace; hence the little outrage of me pointing out well in advance of the news reporting the systemic rot of Greenpeace.
Take a look at all the applause – CLICK HERE – unashamedly Tomson, the younger brother of 1977 World Surfing Champion Shaun Tomson received from bunches of his other FB "friends"; and not a single outrage.
How can anyone point a finger at President Obama being instrumental in the 6 million genocide of Congolese, and mostly children under the age of 12 following his primary sponsorship of the Congo Relief Security and Democracy Promotion Act that the US Congress passed into law in December 2006 which hasn't received a word of mention since, given its huge success in murdering future activists, when the people you would expect to have a soul are so indifferent and who get the government they deserve.
Obama is just looking out for his retirement plan and a nice spot like President Bill Clinton who seems to enjoy most his penthouse atop the Presidential Library in Little Rock, Arkansas paid for by the likes of Presidential Pardoned Marc Rich which didn't cost his handlers De Beers a single penny.
How much funnier can it possibly get?
No one is really all that sick of what is going on, at least not beyond that minuscule moment before moving on with their daily routine which to soldiers in the frontline keeps changing even though it is still mostly the poor of the world who end up in the armies of the rich.
I have been in touch with the office of Barbara's husband, Ahmed Kathrada, considered the least likely individual to have been corrupted, but perhaps not all of them have seen what I had you send on to Barbara, the former Minister of Public Enterprises in the Cabinet of the ANC Government, which I will do in due course, once I have responded to the latest vomit coming out of the mouth of Coward-Tordu Awerbuch who has yet to deny that he served in the Apartheid Regime's military and whether he knows of any other Jewish South African when seeing the rape of their fellow Jewish South African brothers, reported it to the authorities of the South African Apartheid Regime; not to mention what qualifications had Tordu, The Bitch, joining the Apartheid Regime's trade show company Made In USA Inc. which I negotiated when I returned to South Africa in 1995, and the following day I spent the entire day with David Gevisser who applauded how well his Apartheid Regime's new Minister of Trade & Industry, colored South African Trevor Manuel "went along with the program".
Interesting days ahead.
Gary
[Word count 1287]
Begin forwarded message:
From: GaryStevenGevisser <garystevengevisser>

Subject: Fwd: Greenpeace executive flies 250 miles to work

Date: June 23, 2014 8:54:41 PM PDT

To: llarson

re: Chelsea Clinton: I tried to care about money but couldn't

Read more: http://www.nydailynews.com/news/politics/chelsea-clinton-care-money-article-1.1840138#ixzz35WdQEsvr

Begin forwarded message:

From: GaryStevenGevisser <garystevengevisser>

Subject: Fwd: Greenpeace executive flies 250 miles to work

Date: June 23, 2014 1:41:55 PM PDT

To: "supporter.services.int" <supporter.services.int>

Cc: rest "Glenn Greenwald – Guardian reporter who released the Snowden documents." <glenn.greenwald>, "Alex Davis – female marketing friend of Michael The Thief Grant." <delotchdavis>, Alexey Shumeyko <alexey.shumeyko>

Begin forwarded message:

From: GaryStevenGevisser <garystevengevisser>
Subject: Greenpeace executive flies 250 miles to work
Date: June 23, 2014 1:33:18 PM PDT
To: TheTonightShow <thetonightshow>, Earlyshow <earlyshow>, editor <editor>, Editorial <editorial>, "editor" <editor>, "desantisbd" <desantisbd>, "adrian.ash2" <adrian.ash2>, "Stephanie Marine c/o Gary "A Jewish 9 is a 4 with money" Legator" <graygator>, "stephen" <stephen>, "Thomas. Stephens" <thomas.stephens>, Samantha Ash <samantha.ash.589>, david danziger <davidd>, David Thornton – husband of Rock Legend Cyndi Lauper <DavidT>, "bobbyj" <bobbyj>, Noam Chomsky – I AM movie <chomsky>, Jerusalem Post <letters>, Embassy of Sweden – Washington DC <ambassaden.washington>, Chinese Embassy – USA <service>, South China Morning Post <scmplet>, Editor-shanghai daily <EDITOR>, Lynne Bentel <lynnebentel>, Lynne Twist – Founder of Soul of Money Institute – c/o Kay Sandberg SOMI Program Director <kay>, Doctors Without Borders c/o Miriam Ross – Survival International <Mr>, Jonathan Beare – founder Investec <jbeare>, "Colin Cowie – Celebrity Caterer – former longtime lover of South African Jonathan Beare. Jonathan Beare." <PR>, Mohamed Enver Surty <debeer.c>, "Julia Samaniego – Great-grandaughter of John Tyler of Virginia,10th US President 1841-45, relinquished his US citizenship upon joining the Confederate Congress of 1861." <dixirose>, Chairman's Office – De Beers Julie Burgon – Assistant to Jonathan Oppenheimer <Julie.Burgon>, "Geoffrey.ROTHWELL" <Geoffrey.ROTHWELL>
Cc: rest; "specialmarkets" <specialmarkets>, "lbagley" <lbagley>

fyi

Begin forwarded message:

From: GaryStevenGevisser <garystevengevisser>
Subject: Greenpeace executive flies 250 miles to work
Date: June 23, 2014 1:21:01 PM PDT
To: emily.gosden
Cc: rest; Michael Tordu-The Coward Awerbuch <michael>, "Mawuna Koutonin – FB friend who won't answer the question, Is there any price that the Engelhard-De Beers-Anglo American Corporation [E-DAAC would pay you to keep quiet and/or distract?" <mk>, "Geoffrey Rothwell – Principal Economist at OECD Nuclear Energy Agency of the Organisation for Economic Cooperation and Development – Professor Stanford University – World authority on the pricing of uranium." <geoffreyrothwell>, Laura Malter – ex CIA <lauramalter>, "Mark Gevisser – biographer of Thabo Mbeki, former President of South Africa. Mark is the eldest son of David Gevisser, the male heir of American-German, RACIST SOUTH AFRICAN INVADER Charles W. Engelhard Jr. assassinated by the Mossad on March 2 1971 and buried at St. Mary's Abbey Church Morristown New Jersey" <mark>, Solly Krok <sollykrok>, "David Altman – Founder of Made In USA Inc." <david.altman>, Adam Tucker <adamtucker619>, Adam Hochschild – author of Blood & Treasures – founder of Mother Jones <adamhochschild>, "Jeffrey R. Krinsk Esq." <jrk>, Devin Standard – eldest son of former President of New York State Bar Kenneth Standard <devinstandard>, charles ivie <charles.ivie8>, Debbie Whelan <debbie>, Debra Danziger <debra098>, "Deborah Sturman Esq – Inspired by Zena Badash-Ash Gevisser Zulman, played pivotal role in collecting billions of $ from remnants of Germany's military machine during WW II, but stopped way too short when realizing it was so close to the home of the German-South African Oppenheimer clan whose Lloyds of London Insurance have never once attempted to hide that they are the money launderers of money launderers, and figured the common herd would think themselves too smart to have it all smack in their faces De Beers." <info>, Neil Gevisser <neil>, Melvin Gevisser <mgevisser>, Kathy-Louise Gevisser danziger <dkdanz>, Kathy Lally – Washington Post <LallyK>, "Jonny Gevisser – Director, The Extra-Mural Education Project, Cape Town, South Africa" <jg>, tony, tonyleonsa, Harold Kolnik <haroldk>, Cara <brainwaves>, "Bool Smuts – great nephew of Jan Christiaan Smuts [1870-1950]" <bool>, FBI <Sandiego>, Matthew Hoh – former US Captain who resigned from US State Department <ggreenwald>, Department of Justice – Anti-Trust Division atr <antitrust.atr>, "President Shimon Peres c/o Office for the Israeli Department of Defense Attache; Israeli Embassy Washington DC Israeli Embassy" <att-sec2>, "Major Tuvia Friling – Israel Defense Force, Deputy Commander Golani Brigade, Professor Ben Gurion University, Beersheba, Negev Desert, Israel – Author of ARROWS IN THE DARK" <friling>, "Rock legend Cyndi Lauper – referenced in VP Dan Quayle's response to Major Sam Samples on December 9, 2011." <cl.dreams>, "Vice President Dan Quayle who made reference to singer Cyndi Lauper in his December 9, 2011 email to Cyndi Lauper's former lover, US Air Force Major Sam Samples, titled, Ball tripping ego maniacal bastard" <danqal8y>, "US Air Force Major, Terry Smiling Sam Samples – led US fighters into War; First Gulf War [1990-1991]" <terrysamples1>, "Matthew Margo – Senior attorney CBS – 60 Minutes." <matthewmargo>, 60 Minutes <60M@nancyspielberg>, "Mike Flint – Hollywood producer looking for funding of Angels in the Sky – The Birth of the Israeli Air Force." <mikeflint>, Nobel Prize Committee <comments>, "Rod Smith Ph. d – Alumni of RAND Corporation" <smith>, Ron Bellows <ron.bellows>, robertdevine2010, "Rabbi Caspers C. Funnye – close cousin of First Lady Michelle Obama. Obama who is married to President OBAMA" <ravfunnye>, Keisha Whitaker <kbabies1>, Luv1365 <Luv1365>, kevind, Alvero Sabogal <sabogala>, Rupa Wasi <rupawasi>, brian.steinhobel, Andrea Kerzner <akerzner>, "Andrea Renee St. Julian – Attorney At Law – Certified Appellate Specialist – State Bar of California Board of Legal Specialization" <astjulian>, "Lester. Houtz" <lester.houtz>, "Newell Starks – Deadbeat officer of Citigroup's Citicorp Venture Capital Group who specialize in management friendly; i.e. shareholder hostile takeovers – based in Austin, Texas." <newell>, Michael The Big Lie Thief Grant <mageph520>, "Michael Strauss – International Monetary Fund – former student of Grundfest." <mstrauss0>, "Joe Grundfest – former Commissioner of the SEC and Stanford Law School, who wrote Gary Gevisser on April 23, 2002, Could I stop you? Diana Henriques." <grundfest>, "Patrick K. Tillman Sr. Esq. – father of American Football athlete Pat Tillman who was killed by friendly fire in Afghanistan." <pat>, "Patrick. J. Fitzgerald – US Attorney – prosecuted Presidential Pardoned Marc Rich's attorney, Scooter Libby." <patrick.j.fitzgerald>, Larry Winokur <lwinokur>, Paul Baker <pbaker>, Paulette Kam <pkam>, Roy Essakow – Marc Rich Lieutenant <ressakow>, "The coupon clipper is the Jeffrey Jack The Ripper Essakow – co-owner of the Marc Rich and Co. Flower Hill Mall Solana Beach, California" <jessakow>, "Robert Citizens against the J.Essakow-Marc Rich and company Flower Hill Malls Excessive Expansion Vicino Vicino" <rvicino>, "Robert Satloff Phd – Washington Institute." <RSATLOFF>, "King Golden Jr. Esq. – my long time American attorney and bosom buddy of Roger W. Robinson aka Our Man Roger who I have known intimately since he joined the National Security Council in March 1982." <Kingdelmar>, "Roger W. Robinson – protege of David Rockefeller and former Chairman of U.S.-China Economic and Security Review Commission" <rwrincorp>, "Valerie Schulte Esq. – National Association of Broadcasters senior lawyer – former 15 year lover of Ted Turner. Ted Turner." <vschulte>, Mary Valder – Personal assistant David Rockefeller <trilateral.valder>, Zuma Dogg <ZumaDogg>, ray.oshry, Colin Schneiderman <colbren>, aminagudu, "Steven Lee Parkinson – Mothercare – Middleast – In the summer of 2006 on a trip down the Yangze River Mr. Parkinson explained why neither Mothercare or Starbucks who use the same Kuwaiti Royal Family business partner to ensure Starbucks' growth rate of 5 new shops per week and Mothercare's 2 shops per week in the Middle East have no shops in Israel." <customersupport>, "South African Professor of Economics Mark Darrock – De Beers bring order to the diamond market that would otherwise be chaotic [July 1, 2006 – China]. [July 1" <Darrockm>, Howard Schultz – Starbucks <intinq>, Paul Bozo the Clown Teirstein MD Teirstein <pteirstein>, colplen, "Sidney Lazarus – son of Gunter The Pig Lazarus c/o Bernard Lazarus, brother of The Pig" <blazarus>, "Cliff and Ronlynne Benn – Durban, South Africa. South Africa." <cbenn>, cliff, kevin.gipe.7, "Kevin Keenan – Executive Director ACLU – San Diego-Imperial County Chapter." <info>, "Mark Silverstein Esq. -c/o Alison May – ACLU – roommate of King Golden Jr. at the University of Virginia Law School" <amay>, Mark Francisco <markfrano>, Mariondefaucamberge <mariondefaucamberge>, Emmanuel Ofosu Yeboah <emmanuel.o.yeboah.5>, "Jerry Phillips, Esq." <jphillips>, JERRY MOCH <jnmoch>, "Ira Mishkind Esq. – Gary Steven Gevisser's estate attorney." <ilmlaw>, alexis.dizon.9, Alan Dershowitz – Harvard Law School <dersh>, "Alan Lipworth – former partner of Stephen Cohen, Codiam Inc. Inc." <alan>, Leon Cohen – Codiam Inc <Leon>, "Stephen Cohen – Codiam Inc." <stephendcn>, Martin Rapaport – Rapaport Report <rap>, "De Beers – Ernest Slotar Inc. who last communicated with Gary S. Gevisser in a taped phone call on March 24, 2008, G.S. Gevisser's 51st birthday – see cbgsales>, TELL Series <events>, "Natie Kirsh – Front person for De Beers who in 1969 purchased the public corporation Moshal Gevisser Group of Companies that was formed in 1910 for significantly less than liquidation value." <cs_dean>


Emily, did you see the most important post on Facebook yesterday, before your "breaking story", Greenpeace executive flies 250 miles to work.

Would you like to know the next biggest story, yet to break?

May I suggest you look very closely into the background of South African-American Michael TORDU Awerbuch, and all those who befriend him, including those who are Facebook "friends" with me.

Gary

[Word count 66]
17,142 total views, 9 views today