Joe Grundfest – former member of the Securities Exchange Commission [SEC]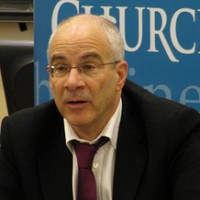 From: Gary Gevisser
Sent: Tuesday, April 23, 2002 6:52 AM
To: grundfest@stanford.edu
Subject:
Mr. Grundfest,
I have "smoking gun" proof that a group of business people in conjunction
with the highest-ranking members of the Democratic Party have hi-jacked the
political system.
May I share it with you?
Gary

Grundfest's reply 50 minutes later:
From: Joe Grundfest, Stanford Professor, former chairman of the SEC
Sent: Tuesday, April 23, 2002 7:42 AM
To: Gary Gevisser
Cc: rest
Subject: Re: FW:
Could I stop you?
|——–+————————>
|        |          Gary Gevisser |
|        |          <gevisser@pacb|
|        |          ell.net>      |
|        |                        |
|        |          04/23/2002    |
|        |          07:32 AM      |
|        |                        |
|——–+————————>
>——————————————————————————————————————————————–|
|                                                                                                                                            |
|      To:     joelaw@Stanford.EDU                                                                                                           |
|      cc:                                                                                                                                   |
|      Subject:     FW:                                                                                                                      |
>——————————————————————————————————————————————–|
1,645 total views, 3 views today