Just compost-Re: Above and Beyond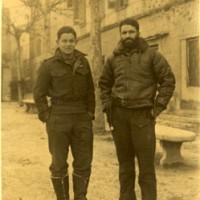 From: Gary Steven Gevisser <garystevengevisser>
Subject: Just compost-Re: Above and Beyond
Date: March 8, 2013 11:48:15 AM GMT+01:00
To: "United Sec. of State John Kerry ℅ Jeffrey R. Krinsk Esq." <jrk>, Department of Justice – Anti-Trust Division atr <antitrust.atr>
Cc: rest; Bruce Willis c/o Melanie Gurvits Esq. – Attorney for Producer-Director Steven Spielberg" <melanie>, "Michael Sewitz – Brother-in-law of Gevisser close cousin Gary Levinsohn co-producer with Spielberg of Saving Private Ryan. " <drapes7219>, Edward Jay Epstein – Author of The Diamond Invention <edepstein>, Leon Cohen – Codiam Inc <Leon>, "De Beers – Ernest Slotar Inc. who last communicated with Gary S. Gevisser in a taped phone call on March 24, 2008, G.S. Gevisser's 51st birthday – see cbgsales>, Roberta Grossman <rgrossman>, "Democratic Alliance Party -tonyleonsa Tony Leon – Outgoing ANC South African Ambassador to Argentinia and former leader of the official ANC oppostion" <tonyleonsa>, "Devin Standard – eldest son of Kenneth Standard Esq. former President of the New York State Bar Association; graduate of Harvard Law School." <devinstandard>, Keisha Whitaker <kbabies1>, Andrea Kerzner <akerzner>, Adam Hochschild – author of Blood & Treasures – founder of Mother Jones <adamhochschild>, "Valerie Schulte Esq. – National Association of Broadcasters senior lawyer – former 15 year lover of Ted Turner." <vschulte>, "Mark Silverstein Esq. -c/o Alison May – ACLU – roommate of King Golden Jr. at the University of Virginia Law School" <amay>, "King Golden Jr. Esq. – former in-house General Counsel of Science Applications International Corporation – sister corporation of General Atomic. Golden was Gary S. Gevisser's long time American attorney and \"bosom buddy\" of Roger W. Robinson aka \"Our Man Roger\" who joined the National Security Council in March 1982." <Kingdelmar>, "Roger W. Robinson – protege of David Rockefeller and former Chairman of U. S. -China Economic and Security Review Commission" <rwrincorp>, "Dr. Daniel Ellsberg – In March 1971 leaked Pentagon Papers that his boss Offense/Defense Minister McNamara authorized in June 1967, the same time McNamara and company placed the USS Liberty spy ship in harms way Sinai Peninsula – c/o Karen Jenkins – RAND Corporation" <karenj>, "Dr. Rod Smith Ph.d – Alumni of RAND Corporation" <smith>, Laura Malter – ex CIA <lauramalter>, Kathy Lally – Washington Post <LallyK>, R Oshry <oshryr>, David Levy <Disch1000>, Conrad Wolff – supporter of Roy Essakow <kaapstad>, Roy Essakow – Marc Rich Lieutenant <ressakow>, Gary Barber – Co-Chairman of the Board and Chief Executive Officer of MGM <gbarber>, "The coupon clipper is the Jeffrey Jack The Ripper Essakow – co-owner of the Marc Rich and Co. Flower Hill Mall, Solana Beach, California" <jessakow>, Shaun Tomson – 1977 World Surfing Champion <shaun>, Vic Shayne – co-author of American George Lichter's autobiography <vicshayne>, "Gil Hoffman – Jerusalem Post reporter now silent." <gilhoffman>, "Gillian Tett – Financial Times of London, US Managing Editor" <gillian.tett>, Chinese Embassy – USA <service>, Editor-shanghai daily <editor>, Kimberly Hunt <khunt>, "Diana Henriques – journalist New York Times – Big Jury Award in Injury Case Over Keyboards – December 10, 1996" <dbhenriques>, "Joe \"Could I stop you?\" Grundfest – former Commissioner of the SEC and Stanford Law School – intimate of Diana Henriques." <grundfest>, "Michael Strauss – International Monetary Fund – former student of Grundfest." <mstrauss0>, Jonathan Beare – founder Investec <jbeare>, "Andile Madikizela – First cousin of Winnie Mandela and close confidant of Nelson Mandela who acknowledged in private meetings with Andile of his knowledge that the CIA turned him in to the South African Apartheid Regime during the Kennedy Administration." <mad11a>, Tefo Mohapi <g00g0lpl3x>, "Mark Gevisser – celebrated investigative journalist and author son of David Gevisser whose 2006 autobiography, THE UNLIKELY FORESTER mentions the torture murder of D. Gevisser's first cousin's daughter, Sandy Jacobson whose brother Steve Jacobson is a Facebook \"friend\" of Mark Gevisser, who while publishing the biography of US black puppet Thabo Mbeki, The Dream Deferred, in 2007, has yet to comment publicly on the clear message murder of his close relation Sandy Jacobson, a militant member of the ANC whose murderers would have known that David Gevisser supported the \"Armed Struggle\" of the African National Congress in its fight, not against the United States of America's sponsored South African Apartheid Regime, but against the true Freedom Fighters of South Africa who were easily hunted down on their way to the Apartheid Regime's ANC-CIA terrorist training camps. Nor has Mark Gevisser explained to the world why Mark, his 3 younger brothers and mother Hedda and all those who curry favor with them, are so quiet about David Gevisser being the \"male heir\" of American-German Charles W. Engelhard Jr. – Chapter 18, THE AMERICAN CONSPIRACY of Edward Jay Epstein's The Diamond Invention book – who was assassinated by the Mossad on March 2, 1971 and buried not in a Jewish cemetery, because racist and anti-Semite Engelhard Jr. was never Jewish and was buried at Roman Catholic St. Mary's Abbey Church, Morristown, New Jersey, the birth state of Hollywood. Gevisser – author of autobiography of Thabo Mbeki, former President of South Africa. Mark Gevisser is the son of David Gevisser, \"male heir\" of American-German Charles W. Engelhard Jr. assassinated by the Mossad on March 2, 1971 and buried at St. Mary's Abbey Church, Morristown, New Jersey" <mark>, "Jann Turner – daughter of slain white South African Richard Turner [September 21, 1941 – January 8, 1978] co-founder with Steve Biko of Durban Movement." <jann>, "Hlumelo Biko – son of murdered [September 11, 1977] Steve Biko ℅ Ali Ayala" <Ali.ayala>, TheTonightShow <TheTonightShow>, Matthew Margo – CBS senior attorney <matthewmargo>, 60 Minutes <60m@consular>, Nobel Prize Committee <comments>, "Michael \"Tordu\" Awerbuch" <michael>, Neil Gevisser <neil>, "Jim Winters – son of Charles Winters who received a Presidential Pardon on December 23, 2008, the same day Adam Lee Tucker met with ex CIA member Charles Knuff." <jim>, shimon, "President Shimon Peres c/o Office for the Israeli Deparment of Defense Attache; Israeli Embassy, Washington DC Israeli Embassy" <att-sec2>
From: Gary Steven Gevisser <garystevengevisser>
Date: March 7, 2013 9:29:53 AM PST
To: NANCY SPIELBERG <nancyspielberg>
Subject: Just compost-Re: Above and Beyond
Hi Nancy,
I ask about Mike Flint because it seems strange that both of you would be producing the same, and might I add, very important movie-documentary, without a "meeting of the minds"?
The timing, after six and a half decades, on the exact same subject, is surely beyond a coincidence; and besides, isn't there going to be great overlap?
A lot of people who genuinely wish the State of Israel well, must also be scratching their heads asking, "Why now do Americans need to be reminded that Americans in particular, and mostly Jewish of course, saved the State of Israel from immanent annihilation?"
I am also aware that you brother Steven played a prominent role in getting President George W. Bush to grant on November 23, 2008, a posthumous Presidential Pardon to Christian American Charles Winters who received the deserved title, "Godfather" of the Israel Air Force, which did not help Mr. Winters who had been dead for 24 years get back the 18 months he spent in a US prison for contravening the US Alien Act prohibiting Americans from saving Jewish people of Israel who would otherwise be wiped out, no different to the 6 million during The Holocaust.
I cannot believe that this production would somehow turn into a "whitewash" job.
Surely if you, especially the sister of someone so internationally prominent as Steven Spielberg, were putting your name to such a project, you would first get into the knitty-gritty of what the rest of the American Jewish community were doing such as trying to raise bail money for Charles Winters that never happened.
Am I missing something?
There were pretty much the same 5 million Jewish Americans at the start of WW II as there were at the end.
Charles Winters began serving his 18 months in prison in June 1948, 2 months into Israel's War of Independence. This was huge news in Israel.
What did any of the Americans who fought in Israel's first war of survival do once the war ended to help out Mr. Winters and his family?
BTW, my father



who passed away last year, was along with Syd Cohen,

who you would know became Commander of Israel's only fighter squadron, Squadron 101 when the first commander, Modi Alon was killed on October 16, 1948, the only 2 Jewish Fighter-Bomber-Pilots of South African Air Force Squadron 11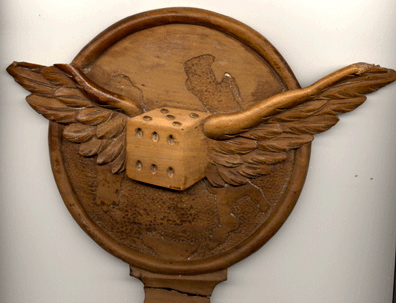 during WW II.
Of course I have a wealth of knowledge on this subject which began well before my private meetings with Ben-Gurion that started after our first small group meeting outside his home at Kibbutz Sde Boker on November 1, 1972, which soon led to my meetings with Israel Air Force Colonel and Irgun spy Boris Senior whose telephone number my highly secretive British-English mother Zena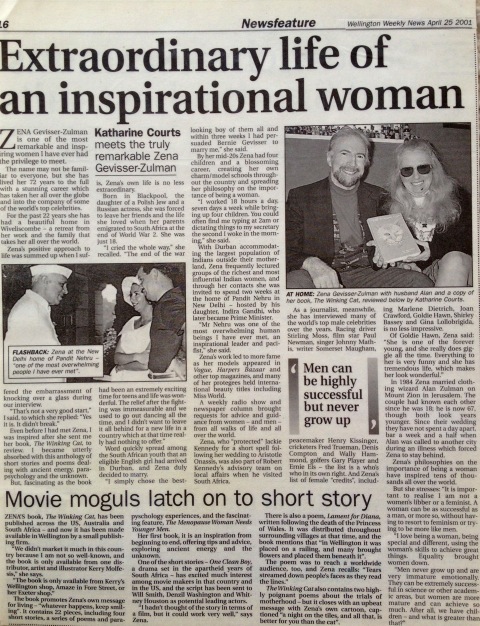 had me place in the diary I purchased immediately upon arriving in Israel on September 1, 1972 for a 4 month Ulpan-Gadna at Sde Boker, without my mother informing me, and waiting until December 2001 to let me know that her pogrom orphaned paternal grandmother, Nechie Beckie Badash [1874-1943] who returned from Tel-Aviv to England to help raise my mother when she was born in 1929, the same year that my paternal grandfather, Israel Issy Gevisser [circa 1890-1970] purchased priceless land in Haifa harbor,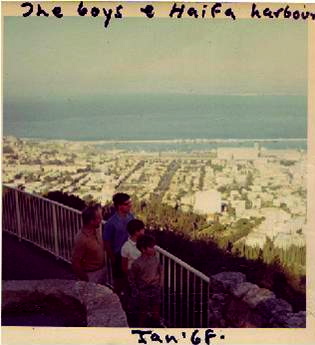 came from the same tiny village, Plonsk, White Russia-Poland as Ben-Gurion.
Even if you did not know that the Mossad's Jerusalem Post published on February 1, 2001, 83 days before the Wellington Weekly News Newsfeature story, a letter of mine to the editor that began, "The pardon of Marc Rich eliminated not only an opportunity of justice being served but it would have allowed the public to view the role that oil brokers play in furthering terrorism", you would find those 32 words interesting which wouldn't lessen the difficulty of knowing where to begin a discussion on such an important subject that is inextricably linked to how much of a miracle it is that Israel survived the first day of official fighting, May 15, 1948 with their best Fighter-Bomber-Pilots yet to arrive, because of the lack of fighter aircraft despite Boris Senior purchasing, soon after he returned to South Africa in February 1948 50 American made Kittyhawk fighter-bombers, all in perfect condition, having paid the ludicrous sum of 300 English Pounds for all 50, which simply needed to be fueled, and along the way, which was very familiar flying territory to both my dad and Syd Cohen they could have paid for their refueling, lodging and food with what remained of their AMGOT [Allied Military Government] monies that they carried with them on every mission during WW II, and most of this you would know was covered rather well in Boris Senior's 2004 autobiography, NEW HEAVENS that was only published after his death in April 2004.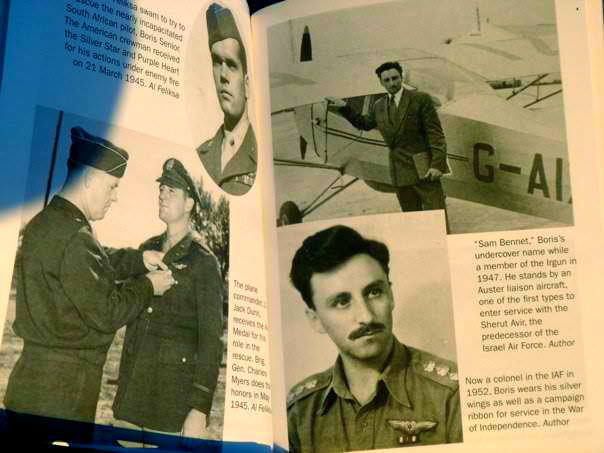 Boris, never did explain why he felt that the decision to leave the 50 Kittyhawks in South Africa was "the worst decision of his life", because he had already spelled out very clearly that the United States Government was "no friend" of Israel given how obvious it was that the US controlled the United Nations who had placed the arms boycott on Israel which made it also illegal for men of military age like my dad to enter Israel where they were mostly shot on sight and their bodies tossed.
But there was of course much more than the difficulty of getting the aircraft into Israel even if they were all broken up and crated by sea or train as there was absolutely nothing to lose.
Remember, while 300 English pounds back in 1948 bought you more than today, that amount of money Boris' rich father and my two very rich grandfathers could have pulled together from their family and friends during a friendly card game.
Boris does explain that the purchase of those 50 Kittyhawks was the result of a rigged auction arranged by South African scrap metal merchants without naming them.
Just like you couldn't go out right now and buy an F-15 fighter jet even if you had all the money in the world, unless you had the approval of the military authority who were watching like hawks not only Boris, but all the Jewish underground congregating in the world's mineral richest region of the world, to buy just one Kittyhawk, the favorite fighter-bomber aircraft of WW II which had ended just two and half years before, do you know how many kids who didn't even know how to fly would jump at the opportunity to possibly learn how to fly such a treasure, and if they made it all the way to Israel without crashing, can you imagine what a heroes welcome they would have received?
Nancy, the Kittyhawk was the most battle proven, front line attack weapon of World War II.
Nancy, let me help you a little with this.
You cannot produce anything about the origins of the Israel Air Force, first without talking to me. You have accomplished that first step.
Second, you cannot begin to tell the story without first addressing why Boris Senior wasn't able to move heaven and earth to find friendly South African Fighter-Bomber-Pilots like my dad who could have also been relied upon to keep their mouth shut if they had to dump the aircraft on the way to Israel.
Third, Israel was making deals with the devil Stalin to get German Messerschmitts out of Soviet controlled Czechoslovakia which were extraordinarily difficult to fly even when their guns weren't being tampered with.
Fourth, South Africa, under Jan Smuts, was the most friendly territory for the fledgling State of Israel.
Fifth, Boris Senior may not have told everything that he knew but he did know that he owned all 50 aircraft and he knew my father from prior to both of them volunteering to serve in Smuts SAAF; and he knew my father was one of the very best because not many Fighter-Bomber-Pilots of WW II could lay claim to completing 71 miraculous missions, and only flying Kittyhawks.
Sixth, Boris Senior could have had a nervous breakdown.
Seventh, Ben-Gurion also knew that Boris had made the most spectacular military purchase of all time, but instead of looking to see who could get most of the acclaim, Ben-Gurion was interested in first winning the war, and if that meant striking the enemy from behind and losing all the aircraft before they landed safely in Israel, they would at least make a dent in the military preparedness of the enemy armies, unless they were inexhaustible.
Sometimes it pays to look stupid if you are up against a military machine that will stop at nothing to achieve its goals.
Boris Senior was in Syd Cohen's words, "A brave little man" but he was not the sharpest tool in the shed.
In mid-June 1948, with war about to break out between Menchem Begin's Irgun and Ben-Gurion's Hagannah who were the backbone of the IDF, Boris who began his career with the Israel Defense Force as a spy for the Irgun, transporting French Resistance trained assassins from France to Great Britain to track down and assasinate British officers in charge of Palestine who Begin didn't like without having the wisdom to know how much worse it would have been to have the United States military in charge, was assigned by Ben-Gurion to circle the Altalena in Tel-Aviv harbor with orders to drop his big bomb in the event Ben-Gurion's top field commander, Yitzhak Rabin failed to sink it with his onshore batteries.
In NEW HEAVENS Boris Senior fails to give Syd Cohen credit for taking over from Modi Alon because more than 3 decades after the event, he still hadn't got over the decision by Ben-Gurion, who had to make one of the toughest decisions of his life when choosing the "pilot's pilot" Syd Cohen considering the huge egos of not only Boris, who saw most of the civilian aircraft that he had personally paid for, and flown all the way from South Africa and having been somewhat retrofitted for military use, decimated in the first Egyptian air force attack, which had him erupting at Ben-Gurion who came to investigate right after; and of course Ben-Gurion took it all in his stride and knowing there was no point in irritating Boris that much more given all that was going on at the time, starting with not one Captain of Industry who had profited from The Holocaust being tried at the Nuremberg Trials and nor was there any talk anywhere in the public forums of this travesty of justice.
Your trailer shows a tremendous bias towards American fighter pilots who volunteered in Israel's War of Independence, as the very few who came from the United States did in fact represent the majority of the fighter pilots, BUT EVER SO BARELY.
If you combined the Canadians, British and South Africans who were really one air force during WW II with South African Fighter-Bomber-Pilots in particular moving between the Royal Air Force and the South African Air Force given how the "father" of both was South African Prime Minister Jan Smuts, the American presence is somewhat embarrassing; much like during the Battle of Britain where America's participation was almost non-existent given how America's war industry was mostly backing Nazi Germany and expected the Nazis to be victorious.
Please don't think I am raining on your parade. I am simply helping you from making a cataclysmic mistake.
Boris Senior does talk about Gen-Gurion racking him twice over the coals for "ruffling the feathers" of the leadership of the Jewish South African community when Boris felt that they were not as attentive to his needs, despite their knowledge that he had direct orders from Ben-Gurion to return to his native country of South Africa for the specific purpose of locating and purchasing fighter aircraft as well as an even more valuable commodity; namely seasoned fighter-bomber-pilots such as Syd Cohen and my father whose accomplishments were not only hard to beat but the other Fighter-Bomber-Pilots of SAAF Squadron 11 would have been a very "easy sell" because their loyalty remained not only to "Jew King", their Commanding Officer Jan Smuts who was the best friend us Jewish people have ever had amongst the Gentile world, but you are talking about the smartest military officers who were from their first missions always on the front lines against Nazi Germany, and they all perfectly understood that there were very specific Captains of Industry who were profiting each time one of them got blasted out of the sky, and those Captains of Industry starting with the Rockefellers never came close to even being indicted for crimes of genocide.
The Jewish South African leadership who had not been bought also didn't need to wait and read in newspapers like the New York Times that American household name Rockefeller who supplied Hitler with oil and Hitler in turn allowed the Rockefellers to place in the dead center of Auschwitz their I.G. Farben gas pellet production facility, had a big gun placed at the head of the 3 Branches of the US Government who understood perfectly why names like Rockefeller and the German-South African Oppenheimers who supplied Hitler with his diamonds out of the US protectorate Belgian Congo, were never prosecuted at Nuremberg.
You know that it is only in the movies or in a deranged one party military state where the President decides when getting out of bed that he is going to nuke another country.
American military advisors are the ones who make all the decisions because they control the flow of intelligence that the President of the United States receives from all military advisors who have access to the President even if they each believe they have independence based on the carefully selected intelligence they are given by their favorite military contractor.
So you see it is not as easy as you once thought in making this most important movie-documentary.
British people like Winston Churchill would understand all this were he alive today, the same with his second in command, South African Prime Minister Jan Smuts who Churchill made in September 1941, for the second time an Allied Field Marshal just so that could hand over to Smuts America's nuclear bomb secrets.
The world turned for the worse when the United States of America dropped 2 nuclear weapons on a totally defeated Japanese nation who had been provoked into war just like they had been forced to submit to the unfair trade agreement with the United States when Admiral Perry pointed his cannons at the Japanese merchant fleet in 1855 and for this international act of unprecedented terrorism of the high seas that was only seconded with the voyage of the Great White Fleet [1907-1909], the United States Congress rewarded Admiral Perry with a $20,000 bonus.
It is very significant that my dad wrote on March 11, 2009, "Suggest that you ask my youngst son Gary" (sic) in response to an appropriate question asked to him, 4 days earlier, by a young man, Adam Tucker:
HI Bernie,

I apologize for not replying sooner. We have never met, but I came across some information on the internet about Zena which included her memoirs that mentioned that her father-in-law owning land in Haifa Harbor and that her maternal grandmother, who helped raise her was one of the early residents of Tel-Aviv… I couldn't help but wonder with all the strong connections to Israel, why you and Zena never immigrated to Israel especially considering the Apartheid government.

My parents actually met on a Kibutz in 1972 and my father served on the Israeli Defense Force during the Yom Kippur War on the Egqyptian front in artilery defending oil lines.
My father had both his mental faculties and good physical health just a month before he died, the result of falling and breaking his hip.
My dad knew that my mother and my 3 elder siblings were all alive in 2009 as they are today, and yet I would be the best person to answer that important question.
If you allow a mass murderer to get away with the genocide of half of European Jewry, that mass murderer and all those corrupted will be relentless in avoiding prosecution.
As you gently scroll down you will see the date 1892 on a tombstone-memorial in Bonifacio, Corsica, the same year of the Bankers Manifesto of July 4, 1892 that for good reason all the bought and paid "Conspiracy Theorists" avoid like the plague; and you know that you can only play dumb so long.
In 1892 Jan Smuts was 2 years away from achieving his double firsts at Cambridge University where he did much more than "read law" because he also managed to write in his final year, Walt Whitman: A Study in the Evolution of Personality which was only published in 1973.
Imagine a white Afrikaner South African, poor and freezing his buns off in England, even bothering to enquire about Walt Whitman who both the British and South Africans could care less about because the vast majority didn't know the first thing about Whitman.
It is highly unlikely that you know the first thing about Jan Smuts other than kibbutz, Ramat Yohanan that was founded in 1932, being named after this man who saved half of European Jewry and why immediately after his death on September 11, 1950, he was quickly removed from the history books; and of course it was American publishers who took the lead.
Below are the 2 almost identical books.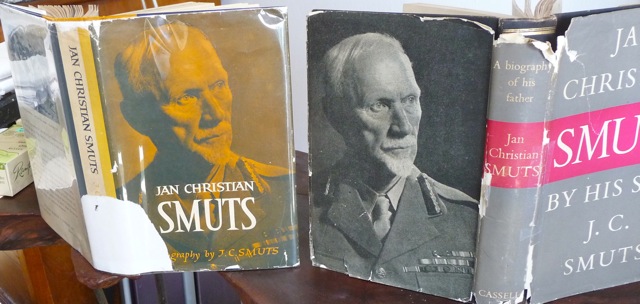 Notice the identical photograph of Smuts on both covers; the American version on the front; the British, Cassell the publisher, version on the back.
Cassell, BTW, was founded in 1848.
Are you comfortably seated?
The decision by the American publisher to remove all mention of the trip Smuts took with Sir Ernest Oppenheimer, grandfather of Nick,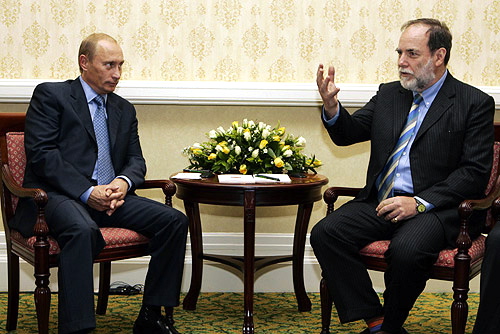 to the Belgian Congo that was openly supplying Hitler with his diamonds, is an open and shut case.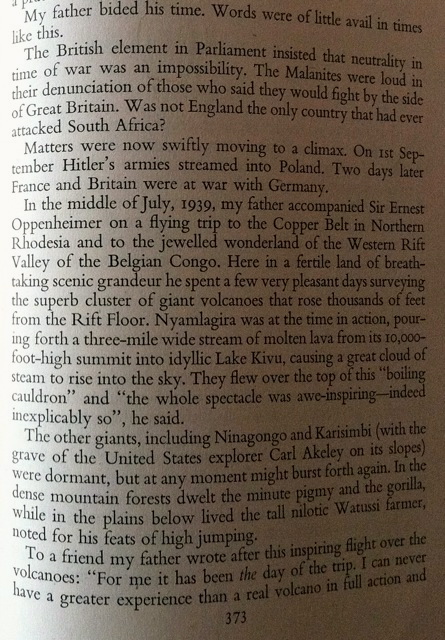 In most "common sense" societies the military dictatorship would immediately resign.
Nancy, I am not trying to set you up, just enlighten you so that you will make the right decision.
You cannot be faulted for not knowing what you don't know.
Once, however, you have the knowledge, then you know everyone's game.
I resigned myself to believing when I was 15 on Ulpan and realizing that money meant very little to the kibbutzniks who used little money and produced most of their food but still needed the military for protection who decide the price of everything, that the world was very stupid but I felt that there had to be a greater purpose for us being here.
My wife says,
"Everyone should take their bag of worms with them when they get buried to accelerate the process; a pine box makes it easier for the worms in the ground to find. In
the end that is all we contribute, just compost."
It is more than that, of course.
Our shockingly stupid behavior to avoid choosing change which is always the logical choice, especially when we can see that we are heading for total self-destruction, shows that there is something out there that is so powerful that it can have us continuing to live in our "dreamworlds".
The human hates silence more than anything else, especially when it feels stupid. It needs to speak but it is also programmed to be logical even if it does not talk because again the human knows that stupid behavior results in mistakes and if the choice is to do nothing than nothing gets done.
In the meantime living in the dreamworld that is a nightmare if you are not profiting from military rule which constantly requires new enemies to fight against, brings no joy, even worse because you know this information is getting out there, and you are not profiting as much as others, starting with all those Captains of Industry and their offspring who profited the most from our Jewish Holocaust that quickly extended to the rest of the world once us Jewish people fell victim to the "blind faith" belief system, IN GOD WE TRUST $.
Each of us has to go down our own journey towards enlightenment but once you get there, nothing else comes close to reaching happiness as we best believe it to be.
We all have to live in the real world as much as we might look for escape into the metaphysical world where of course things are much more black and white.
Instead we have to deal with our arrogance at the same time know that each of us accountable for what we knew, when we knew it, and what good we did with the information.
Cassell could have also taken out such a hugely incriminating trip, but they, the British, didn't.
The British also knew why all the gold
was ending up in the United States.
This November 10, 1947 Newsweek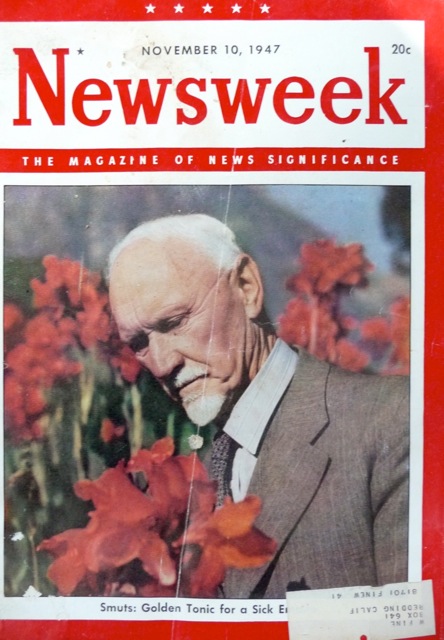 feature story with Smuts on the cover, nails the coffin of the 3 Branches of the US Government even if it is going to take another 200 years.
A close up of the one column.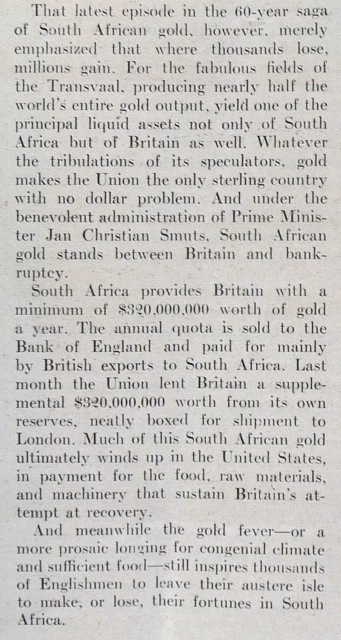 No one has commented.
This is not lost on me.
Ben-Gurion, Churchill and Smuts were blessed with many great things, but they didn't have the light speed of The Internet.
In mid-July 1939, Hitler had yet to invade Poland or begin the mass exterminations, but the principal architect and profiteer of World Wars I and II which was just a continuation, Sir Ernest Oppenheimer, Chief Executive Officer of De Beers and their sister corporation Anglo American Corporation, knew he had nothing to lose other than his morals which meant little to people back then and even less so today, when choosing his diamond mines in US protectorate Belgian Congo rather than South Africa where he had a lot of support, but the British would never have gone along with such an outrage even though they knew the United States was not favorably inclined towards Jewish people, unless they "towed the line."
The MS St. Louis was not simply a "regrettable incident". There were no consequences other than less independent thinking Jewish people on US soil and more feeding the ovens of the Nazi crematoria.
I fully understand that before reading this, you believed that you were amongst the more knowledgeable people about The Holocaust and all the covert operations Israel had to take in preparation for its War of Independence, which of course has never ended; and were you to have met personally with senior Israeli government officials including active as well as former top officials of Israel's intelligence services you might think you were even more on top of things until you now recall how little to none mention there is of who was conspicuously absent from the Nuremberg Trials, and how there is no way, other than brute military might to deal with "terrorists who have no morals".
You would also know that apart from Shimon Peres, there are no Israelis in power today who would have managed to get to where they are if they had my knowledge.
Peres may look strong because he walks pretty upright but like all Israeli politicians he is spent from all the decades of infighting that makes appeasement the only option when the military option is the preferred one because the "common herd" is used to this line of reasoning because "might is right" also sounds right.
My wife has just informed me that there are lots of vegan and raw organic restaurants in Paris which we will be visiting in a few days, as we both munch on carrot sticks and the most delicious hummus she made which is going a long way in restoring our good health following catching a really bad strain of flu, the first for me in over a decade; and it was simply because we chose to be with the wrong company; people who are sick.
I didn't expect to get into this detail so soon as I could have also spent the time on other important matters that I currently have on my plate including continuing to put the finishing touches to my book D-Money Lie which of course I have known about as long as I have known that America owned South Africa which was the instant the Apartheid Regime came to power in the rigged South African General Elections of May 26, 1948, two days after Jan Smuts who lost those elections to the Oppenheimers-Engelhard-De Beers-US Government's first choice, South African National-Nazi Party, recognized the fledgling State of Israel on his 78th birthday, May 24, 1948.
You don't achieve an overall "ABOVE AVERAGE" when earning your Fighter-Bomber-Pilot wings in the world's second oldest air force while still 20 years of age without catching the attention of Smuts who again was also the "Father" of the Royal Air Force.
Boris Senior was not the only person who did not contact my father to volunteer to fight in the War of Independence which he would have done in a heartbeat, because no one else did. Nor did my father have leprosy which you can tell from his and my mom's wedding photo on October 10, 1948,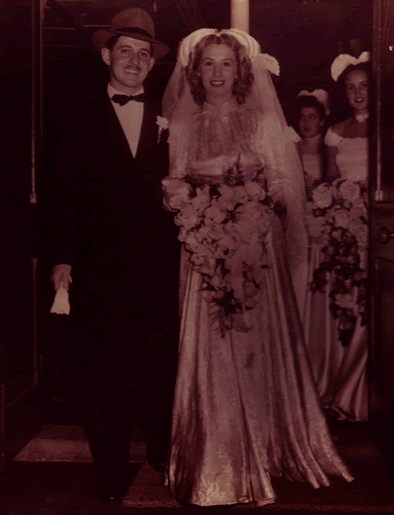 the same day Smuts' eldest and beloved son Japie died after less than a 24 hour illness.
The defense of the future Jewish State began long before Yitchak Rabin who shares at least one grandchild with Boris Senior, began his training with the Palmach on Kibbutz Ramat Yohanan in 1941.
Egypt is not only Africa but this part of Africa Smuts knew like the back of his hands.
Everything that Smuts knew he shared with Ben-Gurion who owed his life to the British who never supplied both sides to World War II.
That distinction resides exclusively with the United States of America and the monopolies it protects, starting with the heinous De Beers mining-banking group with whom I have great familiarity.
There was no need for my father and Syd Cohen to learn how to fly British made Spitfires when stationed in Idku, Egypt during the summer of 1944 before moving up to northern Italy where they only flew American made Kittyhawks, which is what Boris Senior was flying when he was shot down on March 21, 1945 on his 45th mission, well short of my dad's 71 miraculous dive-bombing missions, other than to know the sea and landscape of Egypt like the back of their hands and master the Spitfire that would inevitably come into the possession of the IAF well before the end of Israel's War of Independence, and with the IAF's more skilled and experienced veterans from WW II, the Egyptian Air Force while equipped with the same Spitfires, were no match.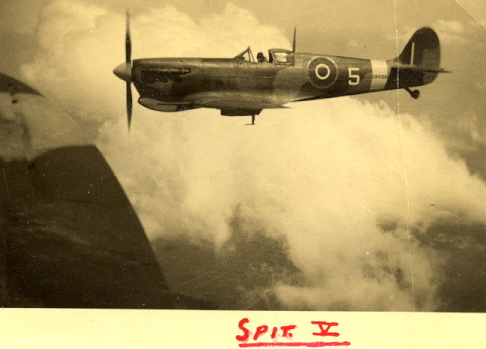 It is my dad flying a Spitfire V in Egypt, June-July 1944.
Below is a photo he took of Syd Cohen, and spelling his first name Sid, which I too sometimes mix up.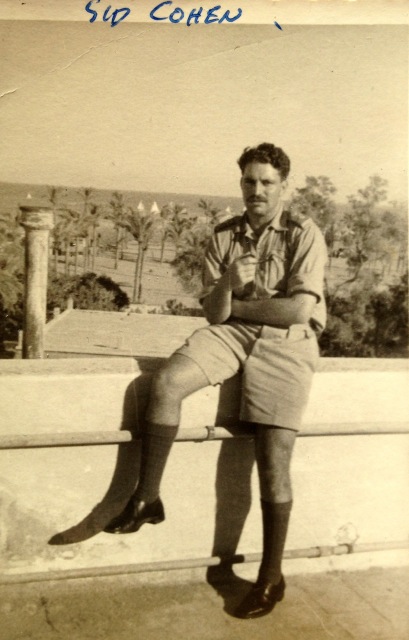 The Jerusalem Post were not the only people in the world who were dumbstruck once getting their head around my 32 word first sentence, but smart enough to publish an additional 3 letters of mine and all on point, with the 4th on May 1, 2001, three months before the Mossad gave both the FBI and CIA the most crystal clear "heads up"of the pending 9/11 terrorist attack.
When you respond, I will not only answer all your questions but point you in the direction of all your funding needs.
I am currently, along with my French-Canadian wife, Marie Dion and our very good and most beautiful dog Mango in Corsica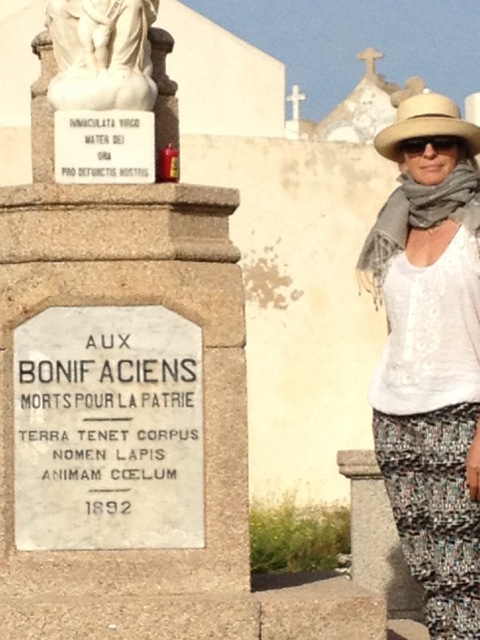 which was one of the few relatively safe spots for European Jewish people

during The Holocaust.
Drop by if you can.
Gary
On Mar 6, 2013, at 11:48 PM, NANCY SPIELBERG <nancyspielberg> wrote:
Hi Gary,

To answer your question: No it is not connected to "Angels in the Sky".
10,158 total views, 6 views today