Neil Gevisser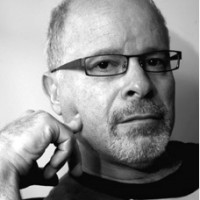 Origin
Born: September 8, 1951
Location: Durban, South Africa
Father: Bernie Gevisser
Mother: Zena Rosland Ash
Religion: Jewish
Email Address
neil@rhymedisease.com
Website
http://www.rhymedisease.com
Military
South Africa: Compulsory Service – [Rank: Private] – 1969
Israel Defense Force – [Rank: Private] – 1976
Tyrany of Trust, book launch
NEIL TOOK DOWN MY POSTING TITLED "FULL APPROVAL OF MUM" SOON AFTER IT WAS PLACED UP SEPTEMBER 16, 2014.
BELOW IS A SCREEN SHOT BEFORE THE POSTING WAS TAKEN DOWN.

Below is a slightly edited comment which I replaced the initial posting and this replacement did not include a title:
Neil, ever since I came across this video posting of yours, soon after you uploaded it more than 3 months ago, I've been looking to see the public reaction of your friends starting with those who attended the launch in London, including Dire Straits bass guitarist Illsley, who in the still photo of the two of you contrasts sharply with you overcompensating.

On or around July 26, seeing that there was little to no positive reaction, but you still wanting to promote your fiction-non-fiction book that you have told everyone was 42 years in the making, even though someone like mom with her eyes closed could have done it in less than a day, and for the rest including you, no more than a weekend, I posted both videos up under your bio on my all about the truth 2facetruth.com website and included a counter.

Currently you show 64 views and I probably account for about a dozen, and I also suspect some of my audience have come to check it out for themselves on Youtube; and so far just one "thumbs up"; your second video with you reading a chapter has 67 views and 1 "thumbs up"

On the other hand your 2facetruth.com bio page shows 345 views.

I could ask for a cut of the revenue, but that is not my point.

The reason you say the story is complex is because it looks like it has been written by 3 boring writers with 3 separate agendas.

Mom [seated on the far left of both videos and her one comment "40 years", and you correcting her with "42"] showed her displeasure by quickly turning her beaming smile to gritting her teeth, and if she wasn't aware of that bored to death male standing behind you and the camera catching every detail including Alan when putting down the two dogs saying in not so many words, "It is time to go", it was only because she was singularly focused on trying to tell you something, but you weren't listening.

You had over rehearsed and decided that you could ad-lib; but you are not Bruce Willis. He is a paid studied actor.

Not getting the "full approval" of mum is important and it had to be disheartening to you as well.

Why didn't you at least have someone edit out that male who looked like he was ready to climb the wall?

It does not show that any of you are really in touch, and you surely cannot blame me, or is it in fact all because of me so eloquently connecting the dots between now and then?.

The question anyone who is aware of how you have all been hiding and especially so once you got your heads around dad's ingenious, precision bombing FINAL WILL [November 7, 2007] – CLICK HERE that he drafted and had witnessed nearly 5 years before his passing on August 27, 2012, is why now?

Why the push to help market diamonds but in the most insidious manner?

I know you well enough that it is not possible that your came up with the words, "UNPROVEN ASSERTION" when going into the most extraordinary detail of The Diamond Invention book.

That is mom, "through and through".

None of you had a clue about the diamond invention until I began to speak out against my former employer De Beers on 11.11.2004 when I broke my 24 year silence with the precision wording, "Remember me?" – CLICK HERE.

It shows that you have read this most important nonfiction book which identifies all the winners and losers of The Diamond Invention that was very much dependent upon the success of the South African Apartheid Regime, who in all your previous writings and poetry you failed to address the so common sense reality that it was the South African mining houses, led by my former employer, Engelhard-De Beers-Anglo American Corporation, the principal beneficiaries of our Jewish Holocaust and all the subsequent Holocausts that continue at a feverish pace though out the world and in particular mineral rich Africa, who backed 100% the South African Apartheid Regime.

The fact that other more celebrated authors like South African Alan Paton also knew perfectly well who "buttered their bread" does not place you and those pulling your strings in great company.

The idea that your "fictional" protagonist is a member of the Armed Wing of the ANC, Umkhonto, is beyond belief.

All of you have read and are intimately familiar with the "male heir" of American-German SOUTH AFRICAN INVADER, virulent anti-Israel/anti-Semitic Charles "The Platinum King" Engelhard Jr., our "lucky uncle" David Gevisser's 2006 memoir, THE UNLIKELY FORESTER that is accessible under his bio on 2facetruth.com, and where this wretched bastard details, and at the same time incriminates himself and all those currying favor with him, the torture murder of my classmate and our close cousin Sandra Moshal Jacobson [1957-1997], which uncle Dave leaves nothing to the imagination in stating that his information sources told him that Sandra's murderers were fellow members of Umkhonto who "bore a grudge" dating back to the years of the struggle that were supposed to have ended 3 years earlier when puppet Nelson Mandela was brought to power.

Sandra was a real life "hit woman" for the ANC whose principal target would have been Charles W. Engelhard Jr., other than Engelhard Jr. and his German-South African partner Harry Oppenheimer had their operatives including the CIA fully infiltrating the ANC as early as 1944 when Mandela joined them and relying on his law studies that there was justice, without having the mental capacity to realize that it is only justice for the barbarous, butcher rich who are not quite as smart as they would have the "common herd" believe.

You couldn't have the very good Gevisser name and think that Harry Oppenheimer would leave it to an underling to oversee my year long "interviewing process" before I officially joined De Beers in early spring 1979 just as they were completing wiping out all the resisting Israeli diamond merchants thanks to Oppenheimer's board control of Barclays Bank and their Israeli banking affiliates – CLICK HERE.

There is also a good reason why I am the only Gevisser who was ever afforded an opportunity to sit for the rather exhaustive mental gymnastic "entrance exams" because I was nice, polite and bright and I showed with my B.COMM degree that I was interested in money.

Shame on you all for throwing Sandra Moshal Jacobson under the bus.

She was brave, courageous and not a talker or a poet, but she was of course "over her head".

Since no one else gives a rat's ass about her legacy, why shouldn't I be the first.

It is you all who have decided to make this all a very public affair.

Let the public now decide which of us has the convincing arguments and once I shut you all up good and proper then will the world begin to experience everlasting peace and prosperity.

Another option is put your egos aside and join me.

I have already won because I have truth-G-d-logic at my side constantly. What more could any human ask for?
Email Correspondence: Neil Gevisser, Gary Gevisser, Adam Tucker
From: Gary S. Gevisser
Sent: Thursday, January 22, 2009 4:55 AM
To: Neil Gevisser
Cc: adam@just3ants.com; adamtucker858@yahoo.com; cc-Mike-Selikow; blmolk1@mac.com; leizermolk@aol.com; kathy and david Kathy danziger; Debra Danziger; melvin gevisser; rab.ab@verizon.net; GWerbel; Joe Ash; Peggy. ANDERSON; loulamolfesis@supanet.com; terry gevisser
Subject: Money, money, money, money – Re: Who do you think it is? – neil gevisser web-page
Neil, As you may have heard I am having my one American programmer look into things.
If I am not mistaken we will quickly get to the bottom of all this. In the meantime take a look again at what this rather well informed gentleman has to say:Coming from an 'under-achieving' immediate family, has made you determined to tackle anyone successful..this is what I think. The good name Mark and David Gevisser have upheld…you have sallied!Now you may have forgotten how Dad had to struggle ever since 1969 because of one individual, his first cousin, our uncle David Gevisser, who SUDDENLY no one in our immediate family wants to talk about, which of course is their perogative. I, however, not only remember well how quickly uncle Dave "recovered" from Moshal Gevisser being "wiped off" the face of the earth so quickly but the very next year when uncle Dave was made Chief Executive Officer of Engelhard Enterprises South Africa, dad was "down and out" and has remained that way ever since.
"Others" possibly including you, now thinking about not making waves because mom, not dad, may not live forever and there is of course mom and alan's estate to think of, because we are talking here "income". So lets get down to brass tacks, shall we. It was me, not some fucking brother-in-law David Danziger, who "stepped in" to assist dad while pulling out all stops to preserve dad's dignity when mom threw dad out on the street after deciding she had enough of him "living the good life" at Heron Water, on Clifton Beach, Capetown.
David Danziger is also a schlomiel. I, not you, not mom, not melvin, not kathy, not david danziger, not david gevisser, not dad, gave David Danizger a 6 months "heads up" that his mostly if not all Jewish South AFrican partners were going to [do] the "dirty" on him; and remember David and Kathy were living in Australia and I was here in the United States.
How short a memory you all have when it comes to money that remember cannot buy happiness but it sure can afford all the homes, all the play toys, all the trips here and there including Disneyland.
Yes, all the mocking of Americans who have been so very poorly educated about how the real world works, only because more informed people such as you, dont lift a finger because it simply doesnt "suit you".
David who you suddenly "thank God" for made a very calculated investment decision when he bought a dumpy apartment in Seapointe for dad to live in. David Danziger was also using dad to shlep money out of South Africa. I, on the other hand, purchased an awesome bachelor pad in Seapointe with a balcony ocean view, and in return for Dad "managing" the renting of it, I let dad have all, that is 100% of the income.
You will see when you go through mom's financial records that I got no "sweatheart" deal on this transaction because I paid mom exactly what she paid. Now, stop this very instant with your fucking nonesense.
You understood perfectly well what my wife Marie Dion Gevisser wrote you all on June 7th, 2007 in which my highly literate and most brilliant math-numbers person partner-wife began explaining my "knack" for following the money trail.
You do not have one week, but 24 hours to get back to me about that bachelor pad that you have stolen.
Your "deafening silence" makes you an accessory to such an outrageous crime.
I changed my mind, you have less than 12 hours to respond before I start asking people like your Michaelhouse buddy Sven Bambos what they think; and of course when Adam L. Tucker has the time I will have him add all this correspondance to your bio on just3ants.XXX that is still in the process of having data migrated over from our previous webhosting company, hostmonster.com, just in case you are interested and then the relevant data will be migrated over to most important 2facetruth.com
________________________________________
From: Neil Gevisser <neil@rhymedisease.com>
To: Gary Stevein <garysteven4@yahoo.com>
Sent: Wednesday, January 21, 2009 9:39:41 AM
Subject: Re: Who do you think it is? – neil gevisser web-pageGary, The icons above my name are your icons..with titles such as Who, Shit list etc. One of my partners informed me about it, as I seldom go on the computer, so I checked. If it is not you, then someone is using your name etc. Let me know, otherwise I'll have to inform Google that we have a problem.
www.neilgevisser.com is the site., or just plain 'neil gevisser'. I'm thrilled that I'm the 90,000,000th most popular person in the U.S.A…That is under my name as well. popularity was never my thing anyway. I only read the e-mails these days of my clients..everything else gets deleted. I've never heard of Shloniel. I'll have to go back into the Deleted files..if they haven't been deleted permanently. I've never heard of a name like that..even in Israel. I'm in Israel regularly, because of business, as well as most of my friends are Israelis, who live there, from my Wingate days,when I worked for the Olympics, as well as friends from the army. (4 months in 76..as I had already been through basic training in S.A. all those years before.) As, for all that went on in S.A. forty years ago…I don't even think about it. My life has been concentrated on making a living the best way I know…so, yes, that fictitious website is a priority! Thank God, both Mom and Dad are really happy…I help with Mom as best I can, and never trouble her with anything negative, that doesn't make her happy.There's no point as this stage of her or my life. We can thank our lucky stars for Kathy and David in regards to Dad, who I've never seen happier…..and is working several days a week because he wants to. Keep well Gary and be happy! Neil
I'm going off the computer now…because I hate it. So I'll continue to leave it to my friend to just delete, unless it is from one of my 20 clients, but I will ask him to check on this person in the 'Deleted' box. Please, Gary, check that site of mine, otherwise, my friend says that it is a Google problem…because, not only have they broken the copyright law, by taking images off an existing web site (It says so on my site, about infringement etc), but they've hijacked my name.
On Wed, Jan 21, 2009 at 4:55 PM, Gary S. Gevisser wrote:
As you well know we are all very busy here as well.Perhaps, you can find the time to be more specific about what website you say I have "created" in your name, and in the meantime respond not only to my follow up to you having asked mom the details of your namesake Nechie Badash passing away, but my ongoing communique with you the last of which dealt with your inability, despite 6 years older than me back in the mid-1960s, to figure out either that mom was "lying through her teeth" when convincing you and my two other elder siblings, Melvin and Kathy, that our grandfather, Israel Issy Gevisser was "costing" our father Bernie half dad's salary, all the while Issy Gevisser was in fact doing the most important job in the entire Moshal Gevisser conglomerate, something you should understand at least perfectly now when reconciling your paid and unpaid invoices with your accounts receivable ageing; OR mom AS WELL AS Issy Gevisser was "testing" which if any of us Gevisser-Ash-Molks had the common sense needed to figure it all out.
Now if in fact mom was "lying through her teeth", there are a whole new "set of problems", wouldnt you agree?2facetruth.com while not close to having all the data migrated over from our previous webhosting company Hostmonster.com is not only a "monster" website name but it will be hugely successful given how we can even get massively fast growing websites such as Facebook, already a "run for their money", just another of mom's favorite expressions.
Mom, most likely, has still not told you the truth about what happened and so very quickly to the million English pounds sterling that her father, Al Ash brought with him to South Africa back in late 1947, just like she nor dad have yet to explain why they shipped you off to boarding school so very young; and it wasnt like they couldnt afford "daycare".
BTW, I noticed that you friend Sven Bambos from Michaelhouse has a Facebook account but he did not respond to my invite to become one of my Facebook "friends" although he could have been "out of touch" at the time, and by the time he responded, Facebook had placed me on the "disabled list"; and of course following closely the teachings of Zena Gevisser I continue to promote the hell out of Facebook without bothering to seek a strategic alliance with a competitor, since they are not only the best but they admit they cannot find a reason to have placed me on the "disabled list".
I also notice that you have sent this identical email to my other email account gevisser@sbcglobal.net, so you are telling me this is something you consider a priority; just in case you still have the limit of the number of lines you and your screener assistant read before trashing an email unless it is a paying client, I will share this with mom's one email list who may think you are not doing as good a job in screening for mom or do I have it the wrong way wrong?
I am wearing my one E=mc2~2 c mE t-shirt following an early morning run along the bluffs of fairly foggy Del Mar and since I was carrying our one super thin Sony still digital camera I took a handful of shots which I hope to have Adam L Tucker load up sometime today on 2facetruth.com. Of course you would know that the CIA were the ones that turned in Nelson Mandela back in 1962 when he was "on the run" in South Africa but most of us Lily White Wheaty Eating South Africans including all the Jewish South Africans we all knew rather well, remain this morning in a total state of disbelief without bothering to think about the consequences of what it meant for the CIA to be so very well informed about activities in South Africa during the height of the Apartheid Regime, as they provided all the necessary muscle on the ground to support Charles W. Engelhard and Harry Oppenheimer's South African Reserve Bank, and when necessary to call in the nuclear power and armed aircraft carrier fleets as President Johnson did in mid-1964 with the Enterprize.
You are aware of this "ShloNIEL" [sic] who appears to have been emailing me from Israel where you let us all know you are now visiting some 5 times a year, of course on vacation, for the simple reason you dont have any business going there to talk of, but you felt the need to let us all know that you are today a "man of leisure".
I, on the other hand, know not only to "give back" but to be very open about exactly how I am giving peace a better chance without of course being "naive". You can try as much as you like to "distract" me while thinking it will help your mind overcome your failure to question our highly shrewd and most secretive mother Zena about not only the most important job of reconciling the accounts recievable againg that could only be entrusted to the most trustworthy person as well as the most competent, namely Issy Gevisser; and second, how a schlomiel like David Gevisser could be entrusted within a year of the collapse of Moshal Gevisser to be named Chief Executive Officer of Charles W. Engelhard's Engelhard Enterprizes South Africa, and then the next year, March 2nd, 1971, to be very precise, Engelhard who had just the month before turned 54, is dead, and our business person's backside uncle Dave now gets the title executor of Engelhard's fabulously mineral rich estate and US$6 million to boot.
Of course it is not only me who is painstakingly, methodically and ever so patiently "flushing out" this שלמה שלפר <smegma0@walla.com> who feels the need to so cozy up to David Gevisser and his son Mark; and I doubt bery much it is Dad; wouldnt you agree? So who do you think it is? Again, take your time, because not only do I need to shower and then make Marie a most delicious healthy breakfast and then relax, most likely in bed and watch the still rather large surf roll in; and it is rather cool hearing, along with the crashing waves, a surfer now and then voicing loud their exhilaration especially after getting barrelled; before then providing President Obama with his 2nd day Presidential Intelligence briefing.
BTW we made our own most delicious smelling and tasting granola last evening while getting "drunk" on one and a half glasses each of the most awesome godsend wine that is a 2005 cabernet grown here in California, "From the 72 bottles produced, we meticulously selected our favorites to create this rare 920 case release". Let me know if you would like me to ask war veteran US Navy submarine Sonar Operator, Jason M. Ritchie whether he would be kind enough to forward you his rather important "Letter to the editor" of the Jerusalem Post that is titled, "What is Israel waiting for?" which Jason emailed the JP on November 4th, election day. And of course feel free to comment on my 4 rather important letters that the JP decided to publish beginning Feb. 1, 2001 and the 4th on May 1st, 2001, all dealing with the increase risk of terrorism following the decision by Clinton at the 11th hour to pardon the huge traitor to Israel, Marc Rich.
You do understand that this euphoria that President Obama and his supporters may still be feeling is going to be very short lived. The past does not have to repeat itself but one cannot ignore the truthful past begining with the CIA so arragantly along with the US Congress ignoring the Mossad's "heads up" on month prior to 9/11.
________________________________________
From: Neil Gevisser <neil@rhymedisease.com>
To: gevisser@sbcglobal.net Cc: Gary Stevein <garysteven….
Sent: Wednesday, January 21, 2009 1:47:50 AM
Subject: neil gevisser web-page
Dear Gary, I hope you are well! Gary, the Neil Gevisser web site that you have created, with your icons above my name, and the photos your took from my Rhyme Disease web site, making it look like a genuine Neil Gevisser site, is now causing me problems with my income. It's effecting my livelihood! I have had a lot of negative response, from people not wanting me to come around and as you know, my clients need to be able to want to be in my company, in order for me to massage them. Also, I need my own Neil Gevisser site, when my other projects get off the ground. Please, Gary, remove that site by next week, I'd appreciate it. Keep well. Neil
From: Gary S. Gevisser [mailto:gevisser@sbcglobal.net]
Sent: Saturday, June 21, 2008 7:47 PM
To: 'Adam L Tucker'
Cc: rest; President@whitehouse.gov; Mossad; Syd Cohen – Commander of Israel Squadron 101 – Israel War of "Independance" [sic]; Zena Rosland Ash Gevisser Zulman; rhymedisease@gmail.com; raztrip@hotmail.com; -REST-Stephen Cohen – Codiam Inc.; Author-Journalist Mark Gevisser – son of David Gevisser, executor of American Charles Engelhard's estate; Ernest Slotar Inc.; Sherri Hendricks – Rapaport Report; Eliot Spitzer – Client #9 – Former Governor of New York State – Former Attorney General of New York State – Linked to Prostitution Ring ; Jeffrey R. Krinsk – Finkelstein & Krinsk; Roy Essakow "Co-owner Marc Rich-Flower Hill Mall" Essakow; Jeffrey "Co-owner-Marc Rich-Flower Hill Mall" Essakow; Hilary-Bill DeBeers-Rhodes Scholar-Rich Clinton; Geoffrey Rothwell; Senator Barack Obama – US Democratic Presidential candidate; Senator@kennedy.senate.gov; Senator Lieberman ; Nicholas Oppenheimer – DeBeers-Anglo American Cartel [DAAC]; Molly H. Hubbard – Director of Development James A. Baker III Institute for Public Policy – JAB's law firm representing the House of Saud; Mary Valder – Trilateral Commission; Roger W. Robinson – Former senior member of the National Security Council and Chairman & Vice Chairman U.S.-China Economic and Security Review Commission-Protege of senior De Beers operative David Rockefellar – Chairman of J.P. Morgan-Chase Manhattan Bank; apener@conflictsecurities.com; United States Justice Department; Office of the Israeli Defense Department Attache – Israeli Embassy Washington DC.
Subject: You can't buy your Yiddish Kop – RE: Fearless Yiddish Kop
My words may in fact invigorate just one individual in a hell hole like Baghdad Iraq where the western alliance has perpetrated unmentionable evil, to not only pay attention but summon all their friends and relatives and begin chanting, "Let's give peace one more chance" by embracing my military plan that I know for a fact the Israel Defense Force is capable of executing even if not all its Special Forces Commandos including the most brilliant non-Jewish Druze Special Forces unit are not all in perfect position but who understand there is still plenty of time once the brutal Israel Air Force begins to execute Israeli Military Intelligence's Military Report of all time that again reads: Immediately following the 2008 Summer Olympics in Beijing China, Al Qaeda will launch a series of attacks on the oil fields of Saudi Arabia, Kuwait, and Qatar which will immediately paralyze the United States' economy.
At this time not only those unfamiliar with me but also those very many and increasingly so most familiar with both my writings and at least equal in importance, my "credibility" that goes well beyond the fact that there were few Israelis let alone South Africans holding at age 9 and 10 Israeli Special Forces commandos high powered weapons, should all be focused on both the ingenious Israeli Military Intelligence report that has been vetted by both IMI and the Mossad and only available for public viewing on my one website www.just3antsXXX, but the State of Israel led by the brutal Israel Air Force preparing for the final showdown; and for no one to think for a moment that my very CLEAR and relatively SHORT sentences are not being read by each member of the Israeli cabinet beginning with Ami Ayalon, Israel's "Minister Without Portfolio" who while no doubt much more familiar than I am with the "logistics" involved in preparing for World War III which we all know will result in World War IV being fought with sticks and stones, also knows that the bulletproof-watertight military plan I have also shared is the only plan that makes any sense given the alternatives of doing nothing or worse yet launching a pre-emptive military strike on Iran without at the very same time calling the United States Government to task for its crimes against humanity.
Such an admonishment must of course begin with taking to task not simply the Hasidic-ultra orthodox Jewish-Black Hatters who serve the best interests of the virulently anti-Semitic De Beers-Anglo American Cartel, the cartel of cartels, money launderers of money launderers, special interest of special interest group, but rather the non-religious Jewish people throughout the world including all those who have been so duped, so extraordinarily stupid not to have figured out when being handed a US$1 bill by the Rebbe Schneerson during the Sunday ritual promoting the use of US currency, they were being co-opted-corrupted in this so disgustingly transparent ritual, that first and foremost was aimed at hooking the masses of Jewish people, knowing the importance of questioning, questioning, questioning, most of all our leadership who we know from biblical times have clay feet, to fall for the "love of money".
http://www.chabad.org/therebbe/mymoment/default_cdo/jewish/My-Moment.htm
Each Sunday since 1986 until his death at age 92 in 1994, the Rebbe would stand tirelessly in a small room near his office as thousands of people filed past to see him and receive his blessing. To each of them the Rebbe gave a dollar bill, appointing them as his agent to give it to the charity of their choice.
The idea that one could be charitable with money without asking about the "money trail" is much worse than being in not the least bit Jewish for there is nothing "meritorious" about those who simply print money who infuse a brain numbing mindset to forget altogether the importance of leading a productive life.
Productivity is a word so very alien to these Black Hatters who like their DAAC bosses welcome the destruction of the State of Israel.There is just one notable correction from your email to my eldest brother, Neil.
The "slap across the face" was extraordinarily calculated by my most aware and so very proper etiquette English born and raised mother Zena Badash-Ash Gevisser; but Zena, a household name in South Africa back in 1969, did not deliver it directly to David Gevisser, my father Bernie Gevisser's first cousin who was my mother's very close and so "lucky" friend, but rather to my uncle Dave's one uncle, Sol Moshal known to all us South African Gevissers as the "Little King", who was at the time the Managing Director of the Moshal Gevisser Group of Companies that included ACME Timber where David Gevisser was one of the senior executives.
Please note at this time that I have added a whole bunch of new email addresses to the carbon section, ex-South Africans belonging to SAJAC, who may or may not recognize the household name 'Zena Gevisser' or me or anyone else in my immediate family but they too should pay careful attention to the fact that once again I am carbon copying both Israeli Military Intelligence as well the Mossad who I daresay much more so than folks like the FBI and CIA do not care for spammers or for those who forget not so much their past which is bad enough, but the true history of the modern State of Israel which has been in a survival fight well before the very great David Ben Gurion declared Statehood for the Jewish Homeland on May 14th, 1948 which the American and British Government in particular not only believed would be destroyed in a matter of hours but went out of their way to assure victory for their Arab tyrants beginning with King Ibn Saud of Saudi Arabia.
Not to mention that Charles W. Engelhard who "chose" David Gevisser as the executor of his world wide estate first came across David Gevisser because Engelhard was interested in expanding his timber holdings and was soon thereafter visiting with the "Little King" at Moshal Gevisser's headquarters located at 173 Madon Road, Durban, South Africa, all the while fully aware that the "Little King" had in fact no power to speak of, given how my grandfather Israel Issy Gevisser owned the "control block" of shares in this highly diversified multinational trading conglomerate with branches/offices all over the world.
To mention little of next to "diamond currency" that is lightweight, untraceable and NEVER to forget, unlimited in supply and always price fixed at more than a barrel of oil, timber is the next best commodity for the corrupt superrich to transfer wealth and most of all, undermines the "free enterprise system" throughout the world.
To mention in passing the "slap across the face" of Sol "Little King" Moshal would not have been heard by anyone other than my mother and the "Little King", including, sitting in the office next door, Cynthia Woodhead, the "Little King's" private secretary.
Again, it is possible that accompanying this much more than "shot across the bow" were words out of my so proper Charm School teacher mother's mouth, "You bastard!" after the "Little King" had conspired with Engelhard and Co. to sell Moshal Gevisser, which was a public corporation whose shares were actively traded on the Johannesburg Stock Exchange, for significantly below "fair market value", that in exposing the "Little King" such a "dirty deed" in fact exposed each and every "mover and shaker" in the closely-knit Jewish community of Durban as well as throughout South Africa especially since De Beers and Co. used an "outsider", Natie Kirsh and Co. as their "front person".
It is highly doubtful the "Little King" would have uttered a word given his disbelief, thinking my mother wouldnÂ't have the courage to confront this "Emperor without clothes" who actually believed because of his title, Managing Director and Chairman of the Board and with everyone who was anyone kowtowing to him, that he was the one in charge. It is even possible that Engelhard and Co. believed the "Little King" was the one "calling the shots"; bearing in mind the "Little King" whose wife, Gretchen was getting laid by Sidney Fobb, one of the middle managers of Moshal Gevisser; such an affair a not in the least bit closely guarded secret.
Moreover, Sol "Little King" Moshal like C.W. Engelhard had no male heirs and both saw David Gevisser as their "blue eyed boy".
Not to mention the "Little King's" one sister Janie had married my paternal grandfather Israel Issy Gevisser's one brother Maurice Gevisser whose second son was David Gevisser.
To mention little of the "Little King" was nothing more than a bean counter, a South African Chartered Accountant much like Jeffrey "co-owner-Marc Rich-Flower Hill Mall" Essakow and Sol "Gambling Czar" Kersner and Co. who went out of his way to "block" each and every deal that my very astute business person father with some 71 odd missions dive-bombing the crap out of the De Beers Nazi bastards during World Oil II, presented to the "Little King" that wasn't lost for a single moment on my extraordinarily shrewd mother, her father, my granddad Al Bash-Ash, the "favored" son of pogrom orphaned Nechie Badash who like Ben Gurion came from the same tiny village of Plonsk, White Russia-Poland, and most of all my very on-top-of-things paternal grandfather Israel Issy Gevisser who wasn't exactly stupid when purchasing for cash not only all the most valuable properties of the Moshal Gevisser Group of Companies but well before the outbreak of WW II, priceless land in Haifa harbor, Israel which Issy, a co-founder with his brother Maurice of the Moshal Gevisser Group of Companies, held in his as well as in the name of his sister Pessiah who remained in Vilnius-Vilna, Lithuania where Pessiah who you see as the elder lady standing in the photo below in front of our family's small shop 42 B.GEVISERIS 42, along with her 5 children, 3 daughters, Divorah, Luba and Etele; 2 sons, Yossel and Motele who when about 16 or 17 died suddenly in his sleep, before World Oil War II, were all murdered by the De Beers Nazis. Click HERE-and HERE for the heartbreaking 2 page letter my grandfather received from the husband of his niece who wrote Issy Gevisser a letter dated May 3rd 1965; Shlomo having married Divorah, who in 1936 gave birth to a daughter:
Cutting and pasting:
You supported your sister and her family from Africa, and this is how we lived before the war. When war broke in 1939, and Vilna was united with Lithuania, you managed to help us through a Kovno merchant, but in 1940 all the borders were closed and I took it upon myself to support the whole family. I was making a good living and we were not too badly off. Then the real war started – Germany against Russia & from that time onwards, relating this story comes with blood and tears. And for me, this more so, as the war separated me from my loved ones. I was called to the army and served till the end. I was twice wounded, on[e] occasion severely. When I came back to Vilna whilst still in the army in 1944, I found no one alive – not my two brothers and four sisters and their families and no one from your sister's family and their children.
It is difficult to realize from so far away what it means to a man to come home and found he has lost his whole family to a soul. It is a miracle that I didnÂ't go out of my mind. Even today, I cannot understand how I overcame my grief. Their faces were always in front of me, especially at night, I could not fall asleep.
It didn't, however, take long at all for this so out-of-character act of my Royal Mater-Mother to reach others besides for David Gevisser who got the fright of his life, first thinking that he had got away with his deceit, believing that all the "money, me grabbing" Jewish and non-Jewish people watching this extraordinary display of arrogance by De Beers and Co. who have been using "fronts" from the moment they got the backing of the military might of the British-American governments starting with their victory in the Anglo Boer War of 1899-1902, would never piece it all together, instead would buy into the propaganda of De Beers and Co. that the reason the "Little King" sold out the Gevissers was because his "blue eyed boy" David Gevisser had decided he didn't want to run the Moshal Gevisser Group of Companies, instead to go work for Engelhard who would only be dead some two years later, poisoned to death for his "dirty deed"
6,936 total views, 9 views today