Quite embarrasing as you can well imagine Re: Theory and Application…
From: GaryStevenGevisser <garystevengevisser>
Subject: Quite embarrasing as you can well imagine Re: Theory and Application…
Date: September 12, 2016 at 12:00:14 AM PDT
To: Jeremy Youde <jeremy.youde>
Jeremy hi – all what you say is interesting. I would be keen to know what area in particular of Mark Gevisser's work was of most interest to you?
Regarding Mandela; it is not so much that he was hired as a "PR person" to help De Beers deal with any negative press from their distracting movie Blood Diamonds that came out later that year, December 8, I believe, which would have been the day after the 65th anniversary of the attack on Pearl Harbor; and no coincidence of course, but I do have an awareness of the war business in movies which serve mostly to distract and brainwash like the curriculum of most schools and universities.
Mandela reported to Harry Oppenheimer the moment he stepped out of prison after his 27 year confinement.
Also in 1998, my first cousin, Adrian Ash,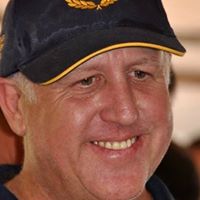 the only son of my British-English mother Zena Ash Gevisser's only brother Joe Ash, met for lunch with Harry Oppenheimer, h[is] personal assistant, Clifford Elphick and Harry's son Nick to discuss Anglo American corporation investing a couple of million pounds in Adrian's cash security technology business that Adrian was given by his father. Adrian was accompanied by Nick's best friend, the cricketer Tony Tillim whose sister Lynne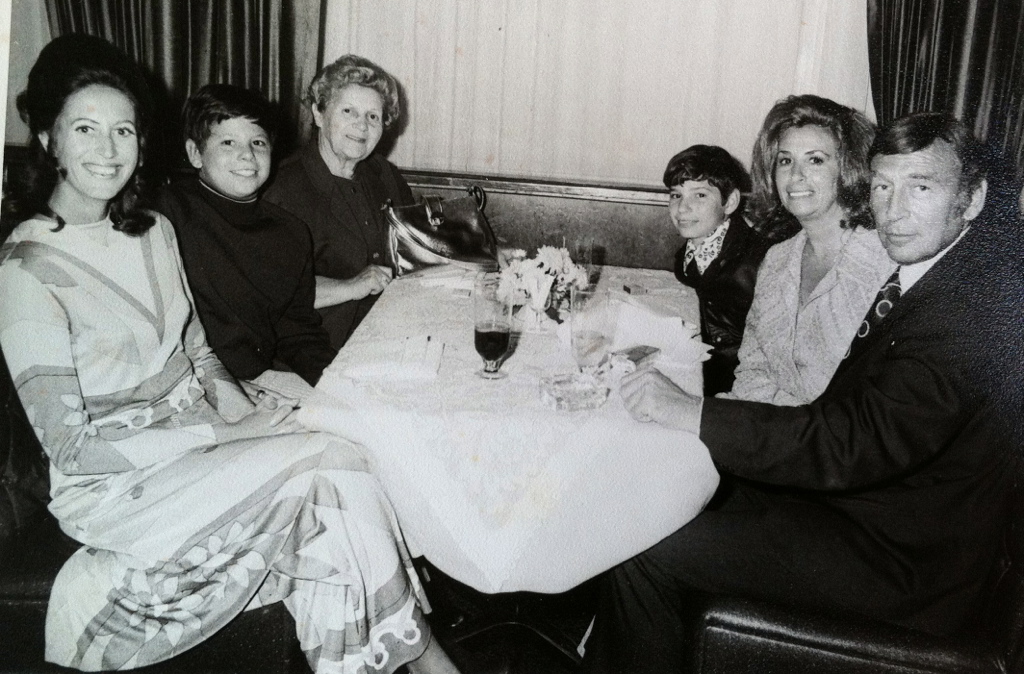 had married my uncle Joe. I know that was all too long. Now had Joe known about the meeting he might very well have slapped Adrian across the head because the business didn't need any investment capital and its sales were humming along, and Joe was fully dependent upon, for his own survival as well as his two adopted Zulu children, the royalty income from sales, and the royalty stream had barely begun before Anglo American tanked the corporation, and that was the end of it. Well not exactly. Both children had a mother who was Joe's maid. But she couldn't take care of her children because she had contracted AIDS. Yes, very sad indeed. That story ends with my mother Zena and her second husband, Alan Zulman who died this past August 6, the 71st anniversary of the first nuke dropped on Japan, selling my one bachelor pad beach front property in Cape Town with a wonderful balcony view of Robin Island where you know Mandela spent a great deal of time as the Apartheid Regime wiped out all his future opposition, and with the proceeds they bought Joe and his two adopted children an apartment in the Berea of Durban where my immediate family used to live in Musgrave Heights that still exists, before moving to Glenwood to be closer to our high school Carmel College and the Durban campus of the University of Natal-Kwazulu.
I hope I'm not putting you to sleep. I was in fact just preparing to go to sleep when I came across your email and thought in order to get a clean start tomorrow, and already I have quite a few things on my plate such as organizing the paperwork for our dog Mango to return to Israel which we visited in January and I only got to spend 10 minutes with my wonderful, best of the best mother Zena who I hadn't seen in 14 years and 21 days.
The interesting part is that during drinks, before lunch and they were all seated having a jolly good old laugh, and nor did Harry really scold Nick who arrived a little late, flying in on his own helicopter to De Beers and Anglo America Corp's headquarters which you may know take up all of Charterhouse Street London, and the blocks in front, behind, to the left and right and so on and so forth, Mandela called, and the butler interrupted the conversation. Given how they were only shooting the breeze, Harry told the Butler that he would take the call. Bear in mind, Harry Oppenheimer knew everything about me by the time I completed my year long interviewing process with Engelhard-De Beers back in early spring 1979, and I think you would enjoy THE DIAMOND INVENTION book that is available free on The Internet. That also meant Harry knew that his only son's best friend's sister was married to my mother Zena's only brother. Also my mother was the most famous female personality in South Africa for 3 decades starting right after she arrived in South Africa in late 1947 around the same time American Charles W. Engelhard Jr. began staking his claim to the mineral resources of South Africa which the Oppenheimers didn't really like, but then again Engelhard Jr. was providing the protection; namely the Cavalry In Arms [CIA] who assisted in ousting the Jewish Rothschild family who were the majority shareholders in my immediate family's huge ACME Timber business and Platinum King Engelhard now ruled without any fear of opposition because everyone got the message when the Rothschilds quit with their tails between their legs. In 1998, my mother
who still has a very good pair of legs but she could do with more daily eqoscue exercises, was very much alive because today at age 87 she is also very much alive, but not everyone around her wishes her well as much as me, but I won't bore you with those details.
The butler hands Harry the phone and Mandela is quite anxious. The media in South Africa are asking him, who is now 4 years into job as the new President of South Africa how his ANC government plans to respond to illegally striking mine workers at Engelhard-De Beers-Anglo American Corp's mines not being allowed by management to return to their jobs. Harry perfectly understood Mandela's dilemma because of course Harry had orchestrated it all from the start, and also knowing therefore that Mandela would be calling for instructions which meant there would be others in the South African Government including the South African Secret Police listening in. Quite gssing as you can well imagine.
After hearing Mandela describe his troubles, Harry opened the conversation to rest of his guests seated at the table who remember were not playing cricket but just there to have lunch and enjoy each others company; so no one seated at the table really felt all that put out. On the contrary, even Adrian was feeling quite thrilled, and mostly thinking that this would not be the last time he was invited to lunch with the rulers of the world. Bear in mind Adrian had no schooling other than after doing his compulsory military service for the Apartheid Regime right out of high school, which he did in the South African Police Force where he was a dog handler, he joined the permanent SA Police Force where on one occasion he got into a tussle with a bunch of terrorists who threw a grenade at him and he was quite severely injured and still has trouble with the sight in one eye, which I must tell you are not grounds to becoming a site holder for De Beers, who I immediately went to work for once completing my year long initiation, which did not involve having to do an apprenticeship in the kitchen of their headquarters in London who keeps their business dealings with United States and other site holders at quite the "arms length", but that is only for show purposes.
I don't believe Adrian had much to contribute, and the same probably with his uncle Tony who previously was in the carpet business and nothing much to write home about for it was only marginally successful, but enough for Tony keep playing cricket on Nick's team, and I'm sure if Tony was at any time short, then Nick would throw him a couple of bones to chew on.
Adrian never did find out where the 2 million ended up because when you have financially sophisticated business partners like the Oppenheimers-De Beers they don't throw around a whole bunch of economic jargon when letting you know it is time to piss off.
Now remember, Harry Oppenheimer's main goal was to embarrass the hell out of Mandela by keeping him waiting on the line. Mandela also knew this, not because he was a bright lawyer, but because this was not the first time he was made aware of his place. When sufficient time had passed, and a whole bunch of words had been tossed about, Harry decided on a word that he chose which was "lockout". Mandela agreed, and that word has now stuck.
Would [you] like for me to connect the dots between Mandela and the AIDS epidemic that wiped out so many of the most vulnerable?
Cheers,
Gary
On Sep 11, 2016, at 9:32 PM, Jeremy Youde <jeremy.youde> wrote:

Hi Gary,

Thanks for your email. I've no more than passing familiarity with most of the names you mention, but I'm quite familiar with the work of Mark Gevisser—it's come in quite handy for various research projects of mine.

I was not aware of Mandela being on the De Beers payroll or in what capacity he was working with them, so I can't really comment on that.

By and large, I have a favourable opinion of Mandela. He did a lot of great things, but he also had some serious flaws (such as his incredible reluctance during his term to address HIV/AIDS).

Cheers,
Jeremy

Jeremy Youde
Fellow/Senior Lecturer, Department of International Relations | Deputy Director Education, Coral Bell School of Asia Pacific Affairs | College of Asia and the Pacific | The Australian National University | Hedley Bull Building | Room 2.17 | 130 Garran Rd | Acton, ACT 2601 Australia | jeremy.youde | +61 02 6125 2684 (office) | +61 04 3138 6390 (cell) | http://ir.bellschool.anu.edu.au/experts-publications/experts/jeremy-youde

On 11/09/2016, 3:43 AM, "GaryStevenGevisser" <garystevengevisser> wrote:

Dear Mr. Youde – Im interested in whether your reasearch of Theory And Application of "Generation"… had you running into American Charles W. Engelhard Jr., Harry-Nick Oppenheimer or my father's first cousin, David Gevisser or his eldest son Mark?

Also, were you aware that Nelson Mandela was placed officially on De Beers' payroll in April 2006?

And why not, what did you think of Mandela?

Thank you,

Gary
1,856 total views, 3 views today