Rockefellers were most likely breaking the law – Facebook post
From: GaryStevenGevisser <garystevengevisser>
Subject: Rockefellers were most likely breaking the law – Facebook post
Date: December 13, 2013 1:10:06 AM GMT+01:00
To: Sternshow <sternshow>, Sandie Lampe – Celebrity TV Dog Show Host – San Diego <slampe1>, TheTonightShow <thetonightshow>, Economic Department Israeli Consulate <economic>, John Perkins – former CIA Economic Hit Man author and founder Dream Change <info>, "Lynne Twist – Founder of Soul of Money Institute – c/o Kay Sandberg, SOMI Program Director Director" <kay>, "Theodore Bevry Olson Esq. [September 11, 1940 – ] . Husband of Barbara Oslon [December 27, 1955–September 11, 2001] who on 9/11 was on American Airlines flight 77 which flew into the Pentagon. US Attorney Olson is mentioned in Gary S. Gevisser's first heavily broadcasted communique sent out on 12.1.2000, 9 months and 11 days prior to 9/11, to the partner of the first victim of 9/11, Israeli Special Forces officer Daniel Lewin who was flying in the business class section of American Airlines flight 11, the first passenger aircraft to hit the Twin Towers. in Addendum 6 of 14 addendums that were attached to the email sent to Randal Kaplan who along with Lewin was the co-founder of the Internet algorithm company, AKAMAI, there is reference in the same paragraph to both Ted Olson and Mark Silverstein Esq. of the ACLU." <media>, "Yoav Galant – Chief of Staff, Israel Defense Force; former Commander of Shayetet-Flotilla 13; c/o Ami Ayalon, former Admiral of Israel Navy." <aaylon>, Tumi Makgabo <yourevent>, Lulama Xingwana – South Africa Minister of Energy <yvonne.mfolo>, "Major Tuvia Friling – Israel Defense Force, Deputy Commander Golani Brigade, Professor Ben Gurion University, Beersheba, Negev Desert, Israel – Author of ARROWS IN THE DARK Desert" <friling>
Cc: rest; Emmanuel Ofosu Yeboah <emmanuel.o.yeboah.5>, John Dau – Leader of The Lost Boys of the Sudan <Dengakol>, Michael The Big Lie Thief Grant <mageph520>, "Alex Davis – female marketing friend of Michael The Thief Grant." <delotchdavis>, "Michael Strauss – International Monetary Fund – former student of Grundfest." <mstrauss0>, "Michael Sewitz – Brother-in-law of Gevisser close cousin Gary Levinsohn co-producer with Spielberg of Saving Private Ryan." <drapes7219>, Embassy of Sweden – Washington DC <ambassaden.washington>, Roy Essakow – Marc Rich Lieutenant <ressakow>, "The coupon clipper is the Jeffrey Jack The Ripper Essakow – co-owner of the Marc Rich and Co. Flower Hill Mall Solana Beach, California" <jessakow>, "Robert Citizens against the J.Essakow-Marc Rich and company Flower Hill Malls Excessive Expansion Vicino Vicino" <rvicino>, Huell Howser Productions – California Gold <californiasgold>, Tea Tea <fengqingyuan_01>, Kimberly Hunt <khunt>, jeff hubbard <jhubbster>, "Jeffrey R. Krinsk Esq." <jeff>, "Ron Bellows – US Government owned American International Group – Chief Executive Officer, President Barrak Obama – Nobel Peace Prize winner on 10/9/2009" <Ron.Bellows>, "Patrick K. Tillman Sr. Esq. – father of American Football athlete Pat Tillman who was killed by friendly fire in Afghanistan." <pat>, "Patrick. J. Fitzgerald – US Attorney – prosecuted Presidential Pardoned Marc Rich's attorney, Scooter Libby." <patrick.j.fitzgerald>, "Vice President Dan Quayle who made reference to singer Cyndi Lauper in his December 9, 2011 email to Cyndi Lauper's former lover, US Air Force Major Sam Samples, titled, Ball tripping ego maniacal bastard." <danqal8y>, "Rock legend Cyndi Lauper – referenced in VP Dan Quayle's response to Major Sam Samples on December 9, 2011." <cl.dreams>, "US Air Force Fighter Pilot Terry Sam Samples." <terrysamples1>, "lbagley" <lbagley>, Glen Shapiro – Former President of Bureau of Business Practices – Prentice Hall Simon & Schuster <gshapiro>, Adam Tucker <adamtucker619>, Keisha Whitaker <kbabies1>, "South African Professor of Economics Mark Darrock – De Beers bring order to the diamond marketplace that would otherwise be chaotic [July 1, 2006 – China]. [July 1" <Darrockm>, Bool Smuts <bool.smuts>, "tonyleonsa" <tonyleonsa>, Laura Malter – ex CIA <lauramalter>, Edward Jay Epstein – Author of The Diamond Invention <edepstein>, Marcia Kramer – CBS TV New York City <mgkramer>, 60 Minutes <60M@matthewmargo>, US Marine – Corporal Kevin Gipe <kevingipe>, Laura Family <DrLauraFamily>, Thulani Xulu <x_thulani>, "John K. Pollard, Jr. – alumnus of MIT and Cornell University." <jpollar2>, Linda Garnica – Fox 5 – Receptionist <kswbreceptionist>, "Laura Coyne – Ben Ridge Jewelers, founded in 1912, owned by De Beers operative Warren Buffett of Berkshire Hathaway." <Info>, Mark Spitz – Jewish American swimmer <laura>

fyi

Begin forwarded message:

From: GaryStevenGevisser <garystevengevisser>
Subject: Rockefellers were most likely breaking the law – Facebook post
Date: December 13, 2013 12:59:04 AM GMT+01:00
To: "NANCY SPIELBERG – sister of Hollywood Director-Producer Steven Spielberg – Producer of Above and Beyond-The Birth of the Israel Air Force." <nancyspielberg>, "Bruce Willis c/o Melanie Gurvits Esq. – Attorney for Producer-Director Steven Spielberg" <melanie>, "Mike Flint – Hollywood producer looking for funding of Angels in the Sky – The Birth of the Israeli Air Force." <mikeflint>
Cc: rest; Geoffrey Rothwell – Principal Economist at OECD Nuclear Energy Agency of the Organisation for Economic Cooperation and Development – Professor Stanford University – World authority on the pricing of uranium." <geoffreyrothwell>, "Rabbi Caspers C. Funnye – close cousin of First Lady Michelle Obama. Obama who is married to President OBAMA" <ravfunnye>, Adam Hochschild – author of Blood & Treasures – founder of Mother Jones <adamhochschild>, "Jeffrey D. Sachs – Columbia University – author END OF D. Sachs – Columbia University – author END OF POVERTY." <sachs>, sanita, Rollin McCraty – I AM movie Floriano <katherine>, Vic Shayne – co-author of American George Lichter's autobiography <vicshayne>, "United Sec. of State John Kerry ℅ Jeffrey R. Krinsk Esq. Krinsk" <jrk>, "Kathryne Anderson – Council of Europe, Defender of Human Rights" <k.anderson>, kerrymolfesis <kerrymolfesis>, Beverly Stacey – Lloyds of London Insurance <beverly.stracey>, "James A Mackay – Senior Lyolds of London Insurance agent who was assigned to meet with World Heavyweight Boxing Federation Champion Michael Grant and Gary S. Gevisser on March 27, 2012. March 27" <james.mackay>, James Carroll – author Constantine's Sword <james.carroll43>, Kerry-Ann McCullough <mcculloughk>, "Deborah Sturman Esq – Inspired by Zena Badash-Ash Gevisser Zulman, played pivotal role in collecting billions of $ from remnants of Germany's military machine during WW II, but stopped way too short when realizing it was so close to the home of the German-South African Oppenheimer clan whose Lloyds of London Insurance have never once attempted to hide that they are the money launderers or money launderers, and figured the common herd would think themselves too smart to have it all smack in their faces. De Beers." <info>, "Jim Winters – son of Charles Winters who received a Presidential Pardon on December 23, 2008, the same day Adam Lee Tucker met with ex CIA member Charles Knuff." <jim>, "Sidney Abelski – lawyer – only child of two Auschwitz survivors." <sidneyabelski>, "President Shimon Peres c/o Office for the Israeli Department of Defense Attache; Israeli Embassy, Washington DC Israeli Embassy" <att-sec2>, Chinese Embassy – USA <service>, "Russian Defense Attache – Russian Embassy, Washington DC." <defattru>, "Roger W. Robinson – protege of David Rockefeller and former Chairman of U.S.-China Economic and Security Review Commission" <rwrincorp>, "King Golden Jr. Esq. – my long time American attorney and bosom buddy of Roger W. Robinson aka Our Man Roger who I have known intimately since he joined the National Security Council in March 1982." <Kingdelmar>, "Mark Silverstein Esq. -c/o Alison May – ACLU – roommate of King Golden Jr. at the University of Virginia Law School" <amay>, "Valerie Schulte Esq. – National Association of Broadcasters senior lawyer – former 15 year lover of Ted Turner. Ted Turner." <vschulte>, Mary Valder – Personal assistant David Rockefeller <trilateral.valder>, "De Beers – Ernest Slotar Inc. who last communicated with Gary S. Gevisser in a taped phone call on March 24, 2008, G.S. Gevisser's 51st birthday – see cbgsales>, Nicholas Oppenheimer – DeBeers Diamond Cartel <bondst>, "Stephen Cohen – Codiam Inc." <stephendcn>, Leon Cohen – Codiam Inc <Leon>, "Alan Lipworth former partner of Stephen Cohen, Codiam Inc. Inc." <alan>, "Mark Gevisser – author of autobiography of Thabo Mbeki former President of South Africa. Mark Gevisser is the son of David Gevisser male heir of American-German Charles W. Engelhard Jr. assassinated by the Mossad on March 2 1971 and buried at St. Mary's Abbey Church Morristown New Jersey" <mark>, Martin Rapaport – Rapaport Report <rap>, "Mark Edge – Radio Talk Show Host – mark>, "Devin Standard – eldest son of former President of New York State Bar, Kenneth Standard." <devinstandard>, "Kenneth Standard, Esq.- former President of the New York Bar Association – Harvard Law School." <kstandard>, "Andile Madikizela – First cousin of Winnie Mandela and close confidant of Nelson Mandela who acknowledged in private meetings with Andile of his knowledge that the CIA turned him in to the South African Apartheid Regime during the Kennedy Administration. Andile first contacted me because he was curious about multi-billioinaire Jonathan Beare who hung out in gay bars in Johannesburg; and no one seemed to know much about him. It was my email postings on The Internet which first caught his eye, and Andile was impressed that I did not fear J. Beare." <mad11a>, "Jann Turner – daughter of slain white South African Richard Turner [September 21, 1941 – January 8, 1978] co-founder with Steve Biko of Durban Movement." <jann>, "Hlumelo Biko – son of Steve Biko, now running a Wall Street charity-investment portfolio. 11" <ali.ayala>, "Cliff and Ronlynne Benn – Durban, South Africa. South Africa." <cbenn>, cliff, Melvin Gevisser <mgevisser>, Neil Gevisser <neil>, "Jonny Gevisser – Director, The Extra-Mural Education Project, Cape Town, South Africa" <jg>, "John K. Pollard, Jr. – alumnus of MIT and Cornell University." <jpollar2>, "John Gevisser – son of David and Hedda Gevisser c/o Jonathan Norton, head of operations, Operation Lionheart" <jonathan>, Nigel Gevisser <ntsg>, Kathy-Louise Gevisser danziger <dkdanz>, derrick.beare, "Colin Cowie – Celebrity Caterer – former longtime lover of South African Jonathan Beare. Jonathan Beare." <PR>, Jonathan Beare – founder Investec <jbeare>, Cara <brainwaves>, "Zack – Very good looking body and face Il Forniao barman who doesn't need big tips to treat customers right." <camonyong>, "Joe \"Could I stop you?\" Grundfest – former Commissioner of the SEC and Stanford Law School – intimate of Diana Henriques. Diana Henriques." <grundfest>, "Diana Henriques – journalist New York Times – named along with Gary S. Gevisser in APPLICATION OF LAW TO FACTS section of Federal Judge Jack B. Weinstein's opinion overturning landmark multi-million dollar repetitive stress injury jury award [April 1997]. Diana Henriques – journalist New York Times – Big Jury Award in Injury Case Over Keyboards – December 10, 1996" <dbhenriques>, Kathy Lally – Washington Post <LallyK>, Laterthanever Productions <kathy>, Professor Michael Keane – USC <mkeane>, "Professor Norman Finkelstein Phd." <normfinkelstein>, "Professor Jared Diamond – author, Guns, GEMS & Steel (sic). (sic)." <JDIAMOND>, "Professor Jeffrey D. Sachs – Columbia University – author, THE END OF POVERTY Columbia University" <sachs>, "Professor Caplan – St. Anthony's College, Oxford University and holder of David Gevisser's diploma, Masters of Studies in History Research which should have been labeled, a Masters in Rewriting History. History." <ane.caplan>, Dr Siyabonga Cyprian Cwele – South Africa Ministry of State Security <bdube>, Editor-shanghai daily <EDITOR>, editorial, "Ed Bertolas – Summer is the season for chicken." <bertolas>, Charles Ivie <charles.ivie8>, Michael Tordu Awerbuch <michael>, "David Altman – Founder of Made In USA Inc." <david.altman>, Solly Krok <sollykrok>, ray.oshry, Ivan Oshry <ivan>, Tefo Mohapi <g00g0lpl3x>, Joyce Mohapi – Recieved a De Beers-Rhodes Scholarship after being imprisoned during the 1976 Soweto Riots <joycemohapi>, John Boehner c/o Eric Cantor c/o Hillary Bill-De Beers-Rhodes Scholar-Marc Rich Clinton <Senator>, Sam Hackner – Chief Executive Officer – Investec South Africa <iamrecruit>, Samantha Ash <samantha.ash.589>, adrian.ash2, "Bill Simon c/o Dan Weinstein – co-Managing Director of Wetherly Capital Group." <dweinstein>, "Shaul Preiskel – Facebook friend of Gary Steven Gevisser and Steven Jacobson, brother of 2006 torture murdered Sandy Jacobson." <preiskel>
Subject: Rockefellers were most likely breaking the law.

On December 7, Devin Standard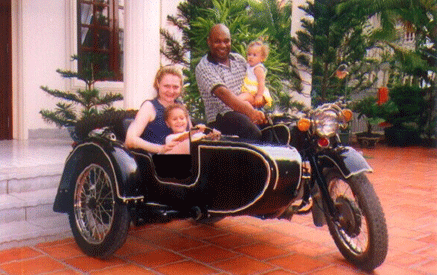 my one of now 60 FB "friends" placed up on his FB "wall" the words:
The most treasured gift, Liberty
T H O M A S * J E F F E R S O N
Founding Father
followed by the American flag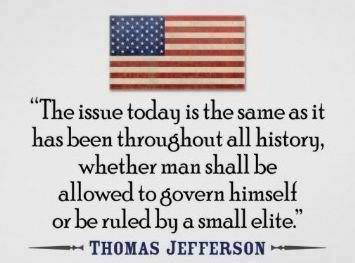 and a bunch of 28 words which read:
"The issue today is the same as it

has been throughout all history,

whether man shall be

allowed to govern himself

or be ruled by a small elite."
And underneath those so perfect, number 28 a perfect number, was the name Thomas Jefferson; and on either side two swords.
More than 5 hours ago I responded with the following which I edited slightly to correct spelling mistakes from using a friend's mobile handheld computing device:
Small elite like Jefferson who raped his Black African slaves, forget the 10 million murdered "indigenous" [sic] American "Indans" [sic] that the increasingly regressing human forgets, were also not considered in the words "All men are created equal ….."

Aren't you bored with yourselves being laughed at by your corrupt politicians making out that they are an effective opposition?

Wake up and read The Bankers Manifesto of July 4, 1892
My 67 words, broken up into 3 short paragraphs, have yet to get a word, apart from deafening silence, out of Devin Standard who now calls himself Standard Surveillance; someone I have known intimately for a dozen years, beginning when he came into an art gallery in La Jolla, California alongside the former President of Colgate International, who was looking for a painting of a shark; and I happened to be fooling around, no strike that, sitting quietly next to my beautiful F-C [French-Canadian] future wife, Marie Dion who was showing her first oil painting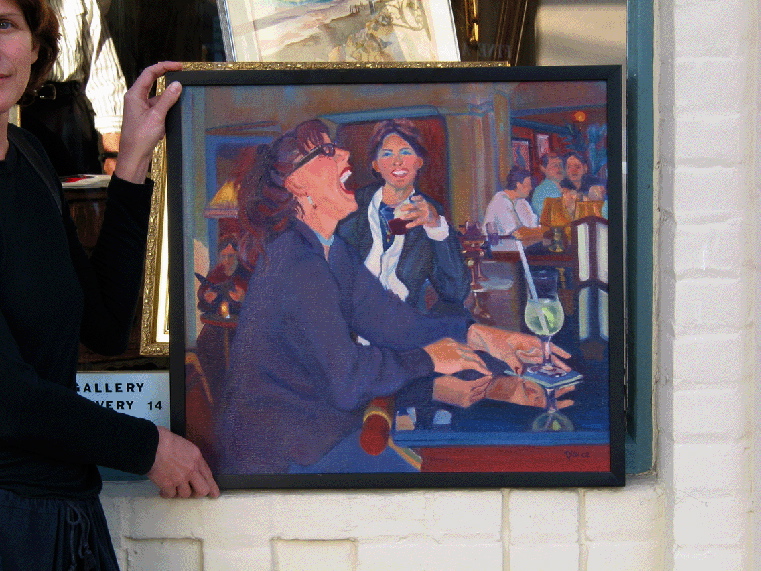 before beginning her 14 year tutelage with Spanish master painter Sebastian Capella.
Devin Standard, whose father is a former President of the New York State Bar Association ensuring that 72,000 lawyers stay gainfully employed, and before that General Counsel of the drug pusher Bristol Meyers which consumed 25 years of Kenneth Standard Esq's lifespan, is preoccupied with supporting the money he most uses to barter as well as his hard assets such as land and improvements that he nor his Danish wife can run with; no different to most who have not suffered death and dismemberment following the United States Congress passing in December 2006, the Congo Relief, Security & Democracy Promotion Act whose primary sponsor was Senator Barack Obama who Devin and all those publicly opposed to Obama cannot get enough of making fun; which is quite different from the overwhelming majority of Europeans who are clueless about the aftermath of the Bankers Manifesto of July 4, 1892.
They love Obama because in their minds anyone is better than George W Bush.
What makes Devin Standard very different to most is not only that he "fully gets it", the same with the rest of my other 59 FB "friends", and whose first language is English, but he was one of the first that I chose very carefully to tutor given how he had proven himself not only in competitive team sports but in the workplace where he had to go out of his way not to come across as smarter than his white skinned bosses, which takes considerable doing, especially since he was head and shoulders smarter.
Without the genocide of the 6 million plus Congolese, mostly children under the age of 12, that followed the passage of that Genocide Act, we most of all wouldn't have the opportunity to witness in the flesh the transparent regression of the human.
There is a most important teaching of Judaism, "The only person who knows who you are is God and your spouse."
If you have no conscience than you cannot think for a moment that you have God-Logic-Truth at your side even if your God is the Almighty Dollar which you trust because it also has the words, IN GOD WE TRUST written across the top.
Another truism of Judaism that bought Jewish rabbis don't dare elaborate on is, "Man makes plans, and God laughs".
If one can get all the world's best comedians to no longer get people to laugh because they are too embarrassed to get on stage and look stupid because they cannot explain how they all failed to question where has all the money that has been printed disappeared to, since no money is destroyed even when it is lost in the biggest as well as smallest financial scams, in the next moment, but not one moment before, you can then get the future evolving human to begin laughing at themselves, but again not a moment before, because the human ego will not allow it; and which I am proving here on my FB wall beyond a shadow of a doubt.
Besides for me there are a large number of people including the corrupt media who have focused on those conspicuously absent from the gathering in South Africa to commemorate the lifetime achievements of sellout Nelson Mandela; starting with Putin who did manage to drop by the South African embassy in Moscow to write a few words; the President of China, President Xi Jinping and nor did either President of Israel, Shimon Peres or Israel Prime Minister Netanyahu attend.
Americans and Europeans believe that Africa has been the domain of the British and French and more recently the Russians and Chinese, and mainly the Chinese who have tons of money to blow on French chatteuxs and minerals mined in mineral rich Africa.
The never to be easily dismissed French who receive pretty much the same carefully choreographed TV news as Americans, except that French TV cannot get enough from repeating over and over again First Lady Michelle Obama giving her standard Christmas speech thanking a Jennifer for all that she has done for decorating the White House and you notice that Michelle is not smiling as much these days when compared during the campaigns because she knows that there is not going to be another chance to extend her stay in the White House but she will continue with the perks, have not forgotten life under the Vichy Regime during World War II.
That is most important, because deep wounds still exist and only an infinitely small percentage of the French are currently aware that the United States Government backed both sides to World War II, and more importantly in the years leading up to the outbreak of the continuation of World War I, were decidedly on the side of the Nazis who were it not for American-De Beers-American Corporation, the world's number one mineral-banking monopolist, wouldn't have been able to afford the cotton thread to sew the buttons on the Nazi German military uniforms because Nazi Germany was both flat broke and nor did it have a military to defend against a United States military attack to have puppet Herr Hitler return the gold and other property stolen from German Jewish people which only took place well after Nazi Germany was fully armed.
Pardon me if I quickly get back to what I last posted up.
I know what I am saying is not funny; and if it were done with more humor I would have more "friends".

People can laugh at themselves; if it is funny they can get over it.

Do you agree with the above statements?

Everyone should have the opportunity to speak their piece.
Those 52 words, broken into 5 paragraphs, were at least appreciated by one of us 7 billion odd humans.
Congratulations are in order for Shaun Marsh who I have yet to meet in person.
During the Nazi-De Beers-Anglo American Corporation occupation of France beginning on May 10, 1940 and on June 14, undefended Paris fell, Philippe Pétain [1856-1951], Chief of State of Vichy France, was not the only Nazi French official who went well beyond the "call of duty" to ingratiate himself with Hitler and his gang of murderous cowardly bastards.
René Bousquet [1909-1993],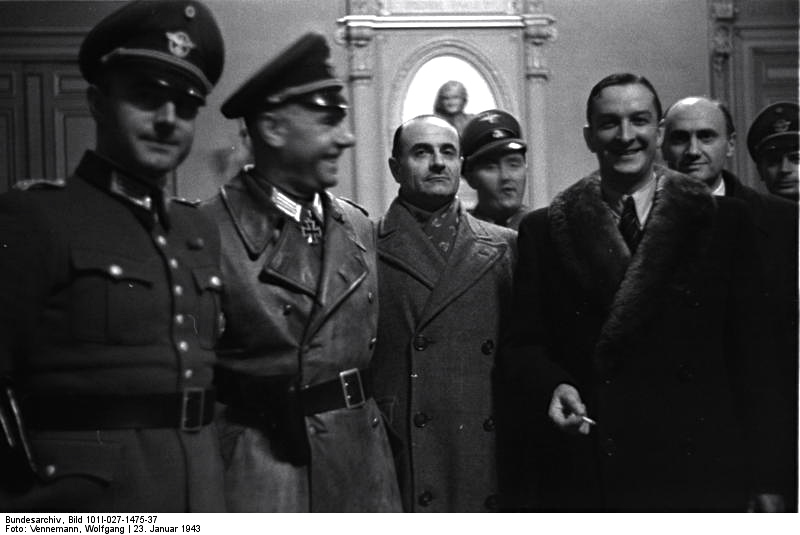 was just as equally devoted to Nazi causes, but neither he nor Pétain made it to post WW II President of France.
The same cannot be said of "Socialist" Maurice Francois Mitterrand, in office from 21 May 1981 until 17 May 1995.
Through the 1970s Mitterrand saw nothing wrong lunching in his farmhouse with René Bousquet; and this secretary general to the Vichy regime police becoming a regular visitor of François Mitterrand after his election as president.
Close your eyes and remember what most important event took place in showers that led into the crematoria of the death factories of World War II.
Close your eyes again and try and remember without looking further what important event took place 17 days after Mitterrand was sworn in as President of France.
Mitterrand made it his business to bring flowers to Philippe Pétain's graveside on France island, Île d'Yeu at each anniversary of the murderous bastard's death.
What is the difference between a "Socialist", a "Capitalist", a "Communist", a "Fascist", a "Peace Maker", a "Terrorist", a "Republican" and a "Democrat" when all sides to war are backed by the principal supplier of Nazi Germany and not one official of Anglo-American-De Beers Corporation was prosecuted for their War Crimes at the Nuremberg Trials or any war crime tribunal since?
Doesn't Russian Putin look increasingly more acceptable as a moderate, a man of reason just doing the smart thing to protect his boss, Nicholas Oppenheimer, head of banking-mining consortium De Beers-Anglo American Corporation?
Very sick puppets Pétain and Bousquet's enthusiasm is really and truly rather tame compared to the United States Congress refusing to accept 10,000 German Jewish children on the moral grounds that to do so would have the children separated from their parents; and in accordance with US law, not one of those Jewish children were therefore separated from their Jewish parents who were inevitably separated when they and their children were murdered; but the law is the law and you don't hear any of the Jewish American puppet members of the United States Congress calling upon a resolution by at least future United States Congresses to go on their hands and knees and at least pray for a miracle to resurrect those murdered from the dead; the same of course with those on board the ship that was turned away in mid-1939.
We are talking about sending defenseless young children to their death in the death factories of Nazi-Germany Poland, including Auschwitz which housed in the dead center, the American Rockefeller family's I.G. Farben gas pellet factory whose Nazi officials were most likely breaking a number of laws, including fair housing, safety in the workplace, sexual harassment, slave wage laws, terrorism, kidnapping, rape, torture, murder, mutilation of the dead when feeding to Jewish inmates Jewish people's body parts passed off as non-kosher pork sausage, to mention little of failing to withhold from the paychecks of those Nazis and Jewish Kapo-sellouts receiving wages sufficient disability insurance premiums to cover future Obamacare dependents currently unemployed who would have become that much quicker unemployed had the puppet Hitler not succeeded in murdering far more than half of European Jewry.
How many humans reading this 120 years from now will be interested enough to watch any movie or documentary produced after July 4, 1892 other than to try and better understand the magnitude of the problem.
Let's assume that this record, along with my existence is removed altogether, but all of you reading it can only hope to forget it once you are either dead or having fully lost your mind and then worrying about whether your final caregiver will find out and never forgive you.
Let's move on.
Future Presidents of France that followed the Nazi-American-De Beers Vichy Regime, beginning with Maurice Mitterrand, again President of France from 21 May 1981 until 17 May 1995 could easily pass for racist, bigoted, and let's not forget loud and stupid Anglo-Saxon-Americans were it not for their French accents.
BTW you must have heard that one of the people doing sign language at the Mandela memorial where the crowning achievement was the Selfie by a bunch of wankers, was an imposter; not only couldn't he do sign language but he says he was hearing angles.
Sarkozy as you may know if watching French TV earlier this evening and can understand French, is saying that if the people are not happy with Holland it is his "moral obligation" to come back, and the French are going to love that!
A photo of Hitler's Mein Kampf then appeared and it looks like they are ready to republish it.
If you don't remember what you were doing during Operation Opera either because you were not yet born on June 7, 1981 or you were not yet of abstract age, you can be forgiven for not examining very closely the reaction of Socialist President Mitterrand, Iron Lady Capitalist Margaret Thatcher and the leader of Free Market Capitalism of the lying, stealing cheating, murderous mineral monopolists, American President Ronald W. Reagan.
All were solidly united in their condemnation of Israel's marvelously planned and executed destruction of President Saddam Hussein's French build Osirak nuclear reactor that took the lives of 10 Iraqis and 1 French citizen.
That was not a joke and nor was it funny.
Syria was one of the puppet Arab and non-Arab countries surrounding Israel from all sides with Europe menacingly clawing in, who hadn't stopped calling for the destruction of the fledgling State of Israel that only came about because of the Jewish Holocaust of WW II.
Of course, if we all continue down this path of denial, Israel will inevitably be wiped out.
Maybe Putin, Peres, Netanyahu and Xi Jinping are listening to what I have to say.
Gary Steven Gevisser
A Name From Here, You Can Trust Over There
2facetruth.com
2,490 total views, 3 views today