Sibling part – Does this "Bit of Gamble" ring a trolley name? – Fwd: Rich – Meet Me In St. Louis MMISL – Missiles – impossible at any rate
From: gg <gary>
Subject: Sibling part – Does this "Bit of Gamble" ring a trolley name? – Fwd: Rich – Meet Me In St. Louis [MMISL] – Missiles – impossible at any rate
Date: November 22, 2016 at 11:38:22 AM PST
To: Darren {I still want to have lunch with you … but we can't talk on Facebook} Krok <krokdg>
Cc: rest; Frank Rich <editorialsubmissions>, Paul Bogdanor <psrb10>, " od Margo Esquire – FB friend of Gary Gevisser. Rod's father, South African judge Cecil Margo Esq. wrote, at the request of Ben Gurion, the blueprint for what is today the brutally strong Israel Air Force." <rdmargo>, "Matthew Margo – Senior attorney CBS – 60 Minutes." <matthewmargo>, Kathy Gevisser-Danziger Kathy danziger <dkdanz>, "Deborah Sturman Esq. – replaced Kathy Gevisser Danziger as executor of Alan Zulman's estate on Zulman's death bed." <sturman>, "Shmuel Rabi -American-Israeli lawyer practising Jewish Law in Israel. Nephew of Deborah Sturman Esq." <devora0527678711>, Rabbi Abner Weiss <rab.ab>, Rabbi Luke Ford – First to out South African-American Rabbi Abner Weiss <lukeisback>, Neil Gevisser <neil>, Emma Gevisser <Emma>, Melvin Gevisser <mgevisser>, david danziger <davidd>, Debra Danziger <debra098>, Ayalah Kaplan <ayalahk>, "Dr. Barry Molk MD." <blmolk1>, "Oprah. com" <Membership>, "Dr. Laura Family" <DrLauraFamily>, "Dr. Norman Kane MD" <nkanemd>, Kerry Anderson Molfesis <kerrymolfesis>, "South African-British solicitor Ray Oshry – classmate of Gary Gevisser and GG's murdered cousin Sandy Moshal Jacobson [1957-1997]. R. Oshry remains a FB friend of GG." <ray.oshry>, "Major Tuvia Friling – Israel Defense Force, Deputy Commander Golani Brigade, Professor Ben Gurion University, Beersheba, Negev Desert, Israel – Author of ARROWS IN THE DARK" <friling>, Paco Furió Marco <pacofurio>, "Geoffrey.ROTHWELL" <Geoffrey.ROTHWELL>, John Fish out of Water Reed <john.reed>, "Eliot Spitzer Esq. – aka Client #9 – former Attorney General of New York State" <eliot.spitzer>, Ron Bellows – US Government owned American International Group – Chief Executive Officer President Barrak Obama – Nobel Peace Prize winner on 10/9/2009 <Ron.Bellows>, "Jeffrey R. Krinsk Esq." <jrk>, Malcolm Ness <malcolmnessarchitect>, Ayala Weisel – Israeli lawyer and Guardian of Zena Gevisser Zulman <ayala>, Eli Symon – Co-executor of Alan Zulman's and Zena Gevisser Zulman's estates <symonadv>, FRAN BAKER POEGGEL <Bsissy30>, mail_co3547449_2728286, Guy & Muhammad – Israeli pharmacist friends of Zena Ash Gevisser Zulman <guy>, Nicole Zulman Sarembock <pijonic1>, Barry Solomon <barrysolomon11>, ralph.cilevitz, Sam Schaffer <sam.schaffer>, "The coupon clipper is the Jeffrey Jack The Ripper Essakow – co-owner of the Marc Rich and Co. Flower Hill Mall, Solana Beach, California" <jessakow>, "Emmanuel Ofosu Yeboah – Star of Emmanuel's Gift produced by The Coupon Clipper is The Jeffrey Jack The Ripper Essakow. Emmanuel is a FB friend of Gary S. Gevisser" <emefpchal>, Roy Essakow – Marc Rich Lieutenant <ressakow>, "Robert Citizens against the J.Essakow-Marc Rich and company Flower Hill Malls Excessive Expansion Vicino Vicino" <rvicino>, gino <gino49>, mallorca agent <uncle>, pini <pinicoolshul>, loula <loulamolfesis>, Wally Stiller <stiller>, Trevor Barrett <tbphoto>, "Terry Gevisser – Ex sister-in-law of Gary S. Gevisser" <mrsterryg>, Susan Barrett <slr33>, stephen grolnic <grolnic>, NSeymour <NSeymour>, Norrissk <norrissk>, MIKE1COHEN <MIKE1COHEN>, MrLu <ningbo>, LindanCourt <LindanCourt>, DaoComm <DaoComm>, deniseskitchen <Deniseskitchen>, GWerbel <GWerbel>, HonestReporting <HonestReporting>, INorris <INorris>, Mervyn Shneier <blamshn>, liana k <lianak8>, Korrigan <korriganplace>, katherine courts <ktcourts>, Julius Zabow <jzabowca>, "Hedda Gevisser c/o Jonny NORRIS brother-in-law of Alan Zulman and former executive of the Frame Group South Africa." <jonor7>, Jewish Telegraph Group of Newspapers <mail>, "Dr. Leizer Molk MD Molk MD" <leizermolk>, Ivan Ferkolj <ivan.ferkolj>, israel wiesel <polegisr>, Harry Heller <harryheller26>, greg kentros <kentros>, francis andrew correial <franciscorreial>, ETHSTAN <ethstan>, esther francis correial <esthercorreial>, Clarasol <clarasol>, Christine Prefontaine <designcult>, "Dave Osh – former Israeli Fighter Pilot now working with Vistage and supporter of the BDS movement." <osh.dave>, "Tomer Tene – IAF Lt. Colonel + organic produce farmer." <tene.organi>, "Jonathan Cooke – British author and Israel tour guide." <mail>, Haneen Zoabi – Muslim Arab member of Israeli Knesset <hzoaby>, liwan.nazareth, "righteous.nations" <righteous.nations>, "Kathryne Anderson – Council of Europe, Defender of Human Rights" <k.anderson>, Alan Dershowitz – Harvard Law School <dersh>, Noam Chomsky – I AM movie <chomsky>, "Dr. Rod Smith Phd – formerly of RAND Think Tank – Principal rsmith>, "Keisha Whitaker – wife of Forest Whitaker; FB friend of Gary Gevisser" <kbabies1>, "Chief Rabbi of the United States, Rabbi Capers Funnye – close cousin of First Lady Michelle Obama, and Facebook friend of GG." <ravfunnye>, cc-Ahackner <ahackner>, Cc-Alanditz <mandm>, cc-Bubs <bubs>, cc-Clive Bernstein <iti04598>, Cc-Colin Puterman <bdfabric>, Cc-Elaine Zulberg <Hbar4>, Cc-Lframe <alana>, Cc-Michael Arinov <aronz>, cc-paulClapper <clapper>, cc-Saul Basckin <deputygm>, cc-Saul levin <slevin>, cc-Sperling <sperling>, ccGrahamkluk <gkluk>, ccLhack <lhack>, cc-Bergermd <bergermd>, cc-Spberman <spberman>, "Zena Badash-Ash Gevisser Zulman [May 30 1929 – ] c/o Arnold Pollak" <arnold>, "Julian. Barnes" <julian.barnes>, David Lazarus <dlaz551469>, "Disch1000" <Disch1000>, "Jody Perling – another quiet classmate of Gary Gevisser and his cousin, tortured to death ANC armed wing member, Sandra Moshal Jacobson [1957-1997]" <perlingc>, "Radiologist Dr. Peter Chait MD – FB friend of Gary Gevisser." <peter.chait>, "Colin Schneiderman – another quiet classmate of Gary Gevisser and his cousin, tortured to death ANC armed wing member, Sandra Moshal Jacobson [1957-1997]" <colbren>, "sinclaircn" <sinclaircn>, Laurie Black <LJBlack612>, "Showley, Roger" <roger.showley>, Sandie Lampe – Celebrity TV Dog Show Host – San Diego <slampe1>, Trevor Noah – Daily Show <closedcaption>, "Tracy Tomson – classmate of Gary Gevisser and his cousin, tortured to death ANC armed wing member, Sandra Moshal Jacobson [1957-1997]" <ttomson>, "shaun" <shaun>, Great surfer Paul Tomson <surfdaddyus>, john.podesta, "Jean Figadera – Aerobatics champion." <jeanfigadere>, Rafael Zulueta Egea <rafazulueta>, "Barrie Spero – served time in the South African Apartheid Regime's notorious the notorious Greefswald camp overseen by infamous Jewish medical doctor, Dr. Aubrey Levin and where Spero once witnessed up close the presence of high ranking American military officers." <barriespero>, Annabel Linder – South African Radio Show Host and FB friend of Gary Gevisser <hosts>, Jay Lawler <jlawler180>, Puppet Master <Mosdefbb575>, Dave Fifield – Gerhard <monkeyboy264>, "Rafael Adolf – Brazilian Radiologist practicing in Germany." <rafadolf>, Doctors Without Borders c/o Miriam Ross – Survival International Survival International <Mr>, contact, Natie Kirsh <brittl>, Galit Tassi <galit.tassi>, Office for the Israeli Department of Defense Attache Israeli Embassy Washington DC <Att-sec>, Jo Becker – New York Times journalist – Cash Flowed to Clinton Foundation Amid Russian Uranium Deal <jbecker>, "Terry Rosenberg – Director of Uranium One [2006-2010] which is controlled by Putin and owns 20% of the United States' uranium reserves. Prior was the top dog of failed Jonathan Beare's Prefcor-McCarthy Holding Group-Avenger before Brand Pretorius took over on October 1, 1999, the same day the epic Revlon Corporation class action lawsuit was filed; the same day Russian forces invaded Chechnya following Russian false flag operation in the heart of Moscow." <terry>, Jonathan Beare – founder Investec <jbeare>, Peter Schweizer c/o Eric Eggers <Eric.Eggers>, "Geoffrey Rothwell – Principal Economist at De Beers controlled, US Nuclear Energy Agency of the Organisation for Economic Cooperation and Development, headquartered in Paris, France." <geoffreyrothwell>, "Joe Grundfest – former Commissioner of the SEC and Stanford Law School, who wrote Gary Gevisser on April 23, 2002, Could I stop you?" <grundfest>, "Diana Henriques – journalist New York Times – Big Jury Award in Injury Case Over Keyboards – December 10, 1996, whose name is mentioned along with Gary Gevisser in the APPLICATION OF LAW TO FACTS in US Federal Judge Jack B. Weinstein's decision to overturn landmark repetitive stress injury award in April 1997." <dbhenriques>, "Michael Strauss – International Monetary Fund – former student of Grundfest. Met Strauss on June 20, 2006 at bottom of zipline at Simatai Great Wall, China. Most shocked was Strauss to hear that DeBeers had established retail shops on US soil." <mstrauss0>, "BLOOMBERG/ NEWSROOM: MICHAEL FORSYTHE" <mforsythe>, "bnetanyahu" <bnetanyahu>, Tzipora Malka Tzipi Livni <zlivni>, "Aharon Barak – President of the Supreme Court of Israel [1995-2006]" <barak>, "Donald Trump c/o Claire, Republican National Committee" <email>, British Embassy – Israel <enquiries.consular>, Office of the Public Guardian – United Kingdom <OPGAXIS100RegisterSearches>, "southafrica" <southafrica>, "Mark Gevisser – author of autobiography of Thabo Mbeki former President of South Africa. Mark Gevisser is the son of David Gevisser male heir of American-German Charles W. Engelhard Jr. assassinated by the Mossad on March 2 1971 and buried at St. Mary's Abbey Church Morristown New Jersey" <mark>, Nobel Prize Committee <comments>
THEATER; For a Bit of a Gamble, Meet Them in St. Louis
http://www.nytimes.com/1989/10/29/theater/theater-for-a-bit-of-a-gamble-meet-them-in-st-louis.html?pagewanted=all
By PATRICK PACHECO; Patrick Pacheco is a freelance writer who specializes in the arts.
Published: October 29, 1989
True to form, Miss Brickhill and Mr. Burke have garlanded the seasonal vignettes with fountains, sumptuous costumes, fireworks, a five-ton ice-skating rink and, of course, a trolley that goes clang-clang-clang. According to the producers, almost $3 million has been spent on the physical production, designed by Keith Anderson. Mr. Burke is also credited as director and Miss Brickhill as choreographer in this production, which marks their American debut.
"The challenge was to take this enchanting family story and embellish it without overwhelming it," says Mr. Burke, sitting with his wife of 30 years in the study of their rented East Side apartment, the temporary headquarters of Brickhill-Burke Productions.
The Burkes say their talents have always been directed toward the realm of light musicals and comedies and classic English theater. Their own families had come out of that cultural tradition in South Africa; Mr. Burke's mother danced with Anna Pavlova's company and his great-aunt was a founding member of a repertory company.
The Burkes say their reasons for immigrating to the United States were less political than artistic and economic. They felt isolated in South Africa as the international boycotts grew. Also, their runs "were getting shorter and shorter," says Miss Brickhill, as their audience shrank because of white flight. After 25 years of producing in South Africa, they decided it was time to move to Broadway. London might have been the more logical choice, but their experience, emphasizes Mr. Burke, is in American musicals.
Nonetheless, when Mr. Burke came to New York to pave the way for the move, he says he found "doors slammed in my face, right, left and center" because Broadway producers had not seen his work. It took two years of byzantine negotiations to secure the stage rights for "Meet Me in St. Louis" – complicated by the sale of the M-G-M film library to Turner Broadcasting and a legal tangle between Sally Benson's heirs and the Actors' Fund – and another three years to obtain financing. During that time, Mr. Burke taught acting and lived out of a cramped West Side apartment while his wife worked in South Africa.
Mr. Burke's angel for "Meet Me in St. Louis" finally came in the form of EPI Products, a family-owned health and beauty aids company that has put up a large share of financing. Members of the family, the Kroks, who immigrated to California from South Africa 10 years ago, had seen the Burkes' productions there. It is the first theatrical venture for EPI, a company with domestic sales of $250 million a year. But the three sisters who run the company thought that the show, with its emphasis on wholesome family values, would serve as a good promotional tie-in. They also felt, says a co-producer, Christopher Seabrooke, a businessman who is responsible for their involvement, that a musical that features "Have Yourself a Merry Little Christmas" would augur well for a commercial run at this time of year.
Mr. Seabrooke says there is only American money invested in the production. "There is no South African investment for obvious political reasons," he says. "It would've been impossible at any rate. The amount of rands [ the South African currency ] an individual is allowed to take out of the country is the equivalent of approximately $95,000 per year."
While many insiders, Mr. Burke says, warned him away from "Meet Me in St. Louis" as a risky enterprise because it was "old hat and slight," he was convinced it was the right choice for the Brickhill-Burke calling card. Although the producer-director says he has as many as 10 projects in the works – including "A Midsummer Night's Dream" with Mickey Rooney – the musical was simply the first one out of the gate. "The show is about family, which has a universal and enduring appeal," he says, adding that he didn't think it was "all that risky" to start with a score that includes perennial favorites like "The Boy Next Door" and "The Trolley Song."
"It is an American classic because the film was so beautiful, done with great style and finesse. I wanted to keep those elements while reinventing the story to capture the excitement onstage," he says.
To that end, Hugh Blane and Ralph Martin have added 10 new songs to the score. Ironically, Mr. Burke says that he wanted to "open up" the musical even more, using a term usually reserved for stage musicals that become movies, not vice versa. As an example, the director notes that, in the film, the "Trolley Song" consisted largely of close-ups of Judy Garland. Here, the number is rendered as a misty dream sequence taking advantage of the Gershwin Theater's enormous stage.
In the reconstruction, the director says that he was immeasurably aided by Hugh Wheeler, the veteran musical book writer ("Sweeney Todd," "A Little Night Music"), who died nine months into the project.
"Although we fought and argued about many things," Mr. Burke said, "Hugh agreed that the star of this production had to be the entire Smith family."
When the film was released, the critic James Agee said, "The real love story is between a happy family and a way of living." It was this aspect of the current production that enticed George Hearn. The actor, who won a Tony Award for his drag queen, Albin, in "La Cage aux Folles," plays a Victorian martinet in charge of an independent brood, which includes a doting wife (Charlotte Moore), a jig-happy Irish grandpa (Milo O'Shea), a crusty maid (Betty Garrett) and four daughters, including little Tootie (Courtney Peldon), who decapitates dolls and entombs them in a backyard cemetery, and naive Esther (Donna Kane), who primps for the boy next door.
"I suppose you could call this a fantasy," says Mr. Hearn in his dressing room. "But as dreams go, it's not a bad one and one we could use a lot more of these days given the drug problem and the disintegration of the family." I absolutely think there is a place on Broadway for this type of show along with 'Les Miz' and 'Phantom.' "
Brickhill-Burke's five-year struggle to gain a toehold in New York theater was made all the more difficult by what the couple refer to as "an accident of birth." As white South Africans, their claim to be "not political" was somewhat incompatible with the international image of South African theater largely shaped through the politically charged works of Athol Fugard (" 'Master Harold' . . . and the Boys") and Barney Simon's Market Theater in Johannesburg, which first presented the musical "Sarafina," based on the violent Soweto school boycotts in 1976.
Yet, one wonders, how did they manage to cope as apolitical artists in a country whose apartheid policies inevitably defines one as "political" at birth?
"You cope by doing what little you can to change the system," says Miss Brickhill. They did this, she adds, by pressing early on for government permission to play to integrated audiences in the Johannesburg theater they managed for more than five years. And in 1974 they created "KwaZulu," which featured a cast of 35 black performers in ethnic dances. The show toured internationally to acclaim. They also taught classes for black actors, some of whom now sit on integrated arts councils in South Africa.
For the most part, however, Brickhill-Burke Productions is in the business of escaping reality, not addressing it. Mr. Burke says that the objective of using the theater as a place of magic transformation crystalized on his first visit to the traditional pantomime at the London Palladium in 1962. "I sat transfixed," he says, "as Gillian Lynne [ the choreographer of "Phantom of the Opera" ] swashbuckled across the stage as Puss n' Boots and went through a series of metamorphoses. I've never doubted since then that you can do practically anything on stage that you put your mind to."
But it was 10 years earlier, in 1952, says Miss Brickhill, that the couple's embrace of the American musical theater became inevitable.
"An international company of 'Oklahoma' was touring South Africa," she recalls. "I saw it in Johannesburg, Louis saw it in Durban. We hadn't even met yet, but we both had the same reaction. The show had this vitality, fire and energy that we both related to. It was the milieu in which we wanted to operate."
Staging of "Meet Me in St. Louis'' (Martha Swope)
Review/Theater; 'Meet Me in St. Louis': Movie Brought to Stage
By FRANK RICH
Published: November 3, 1989
It's hard not to feel stirred when the lights dim in a Broadway theater, the curtain rises on a picture-postcard frontcloth, and a confident pit band splashes through an overture heralding "The Trolley Song," "The Boy Next Door" and "Have Yourself a Merry Little Christmas." Do these songs affect us because their authors, Hugh Martin and Ralph Blane, touched something eternal in the American character when they wrote them for the M-G-M film musical "Meet Me in St. Louis" during the wartime of 1944? Or is it because the songs were first delivered by Judy Garland, that difficult cultural icon about whom our complicated feelings remain forever unresolved?
I'm not sure. In any case, Judy Garland isn't coming back and the original "Meet Me in St. Louis" is available on videocassette. So what's the mission of the stage replica at the Gershwin Theater? To spread the good will earned by the overture, I guess. And that task, if not a lot else, is accomplished by this lavish show despite such obstacles as insipid acting, an inane book and a complete lack of originality. While it's not high praise to say so, "Meet Me in St. Louis" is superior to the other latter-day Broadway adaptations of M-G-M musicals, "Seven Brides for Seven Brothers" and "Singin' in the Rain." Unlike its predecessors, this show respects its source and knows its audience. It also benefits from the fact that the original material – Sally Benson's stories of domestic bliss and teen-age romance on the eve of the 1904 Louisiana Purchase Exposition – is too Kensington Avenue-bound to insist upon cinematic sweep.
The driving force behind the stage version is the director-and-choreographer team of Louis Burke and Joan Brickhill. They have put on many musicals in South Africa, and I don't mean "Sarafina!" (Though they do list one "all black African musical" in their Playbill biographies, their St. Louis is conspicuously all white.) Given the familiar titles in their credits, it's clear that Mr. Burke and Miss Brickhill have a particular passion for vintage Broadway musicals. After seeing "Meet Me in St. Louis," it's equally clear that they have not witnessed many of those musicals in their original productions.
Their show, so reminiscent of "American" musicals in London, is the work of people who know what Broadway hits are supposed to look and sound like – information gleaned from the close study of original-cast recordings and production photographs – but who can only guess at what makes such shows tick. "Meet Me in St. Louis" comes with turntables of lantern-lighted Victorian scenery (by Keith Anderson) that mimics the opulence of Oliver Smith's designs in a show like "Hello, Dolly!" without recapturing their glamorous, advanced taste. The costumes – boaters and suspenders for men, petticoats galore for women -could be slightly faded wash-and-wear knockoffs of Miles White's clothes for "High Button Shoes." Miss Brickhill's energetic (and well executed) dance routines – struts, cakewalks, square dances, dream ballets – have no internal drive but look like compilations of souvenir-program freeze-frames of the Broadway choreography of Michael Kidd and Onna White. Even Hilary Knight's poster art for the show suggests an enervated hybrid of his posters for "Sugar Babies" and "Half a Sixpence."
What prevents the derivative from becoming boring (except in a Halloween fantasy sequence) is the conviction and hard cash behind it. "Meet Me in St. Louis," in contrast to most Broadway revivals, doesn't look cheap. There's not only a trolley but also an ice rink to employ a skater or two still loitering in the Gershwin from "Starlight Express." What's more, Mr. Burke and Miss Brickhill have drilled their company and collaborators to produce the sound that goes with the show's look. Bruce Pomahac's conducting, Michael Gibson's orchestrations and all the voices have the brash snap of another era.
Yet this rigorous paint-by-numbers attempt to manufacture a Broadway hit is also the show's main trap. The mechanical technique precludes the imaginative spontaneity that might allow "Meet Me in St. Louis" to soar above the lumpy sum of its parts. As a result, this production desperately needs an exciting creative force on stage to ignite it – a Robert Lindsay, a Debbie Allen, a star-to-be – and that spark never comes. The Smith family and their neighbors are played by performers whose personalities are as generic as the production around them.
Donna Kane sings the Garland numbers with clarion tone, but she and her sibling partner in boy-chasing, Juliet Lambert, act like well-schooled Miss America contestants; only the different colors of their wigs permit us to tell them apart. (The boys are so interchangeable that the one next door might as well be addressed as "occupant.") As the Smith patriarch, a role identical to his ill-fated turn in Richard Rodgers's "I Remember Mama," George Hearn can only rail at the "newfangled" telephone and condescend to his wife (Charlotte Moore). Milo O'Shea, a silver-haired grandfather in a progression of funny hats, deserves combat pay for the stage time he must share with the robotic little girl impersonating Margaret O'Brien's Tootie.
In the Marjorie Main role of the cook, Betty Garrett offers the genuine brio of the 1940's musical comedy performer she was. The evening's other real links to the past are Mr. Martin and Mr. Blane, who have written 10 new songs for the occasion. The lyrics for these numbers, which variously apotheosize banjos, the Irish, New York City and ice, are as laughably silly as the ginger peachy Hugh Wheeler dialogue. (When the chorus sings "ice is twice as nice," one wants to counter, "But liquor is quicker!") The music, while no patch on the original "St. Louis" score, is consistent with the 1940's Tin Pan Alley sound that is so endearing in Mr. Martin's output, with and without Mr. Blane, in the musicals "Best Foot Forward," "Look Ma, I'm Dancin'," "Love From Judy" and "High Spirits."
But "Meet Me in St. Louis" isn't a throwback to those old Martin shows, any more than it transports us to turn-of-the-century St. Louis or to Arthur Freed's heyday at M-G-M. A synthetic approximation of old-fashioned Broadway crowd-pleasers rather than the real thing, it most resembles the many professional, second-rate shows a musical-comedy fanatic would settle for seeing in the 1950's or 60's when there were no tickets to be had at a "Music Man" or "Dolly." (There's even a march, "Paging Mr. Sousa," written and staged like "76 Trombones.") No doubt "Meet Me in St. Louis" can serve the same function today for matinee audiences shut out of Broadway's current reigning hits. It's hardly an unpleasant way to kill an afternoon in the theater, especially if you have a high tolerance for camp and are in the company of wide-eyed kids. An Era Suggested MEET ME IN ST. LOUIS, songs by Hugh Martin and Ralph Blane; book by Hugh Wheeler; based on "The Kensington Stories" by Sally Benson and the M-G-M movie "Meet Me in St. Louis." Directed by Louis Burke; choreography by Joan Brickhill; production design, Keith Anderson; lighting, Ken Billington; musical supervisor, Milton Rosenstock; musical director, Bruce Pomahac; orchestrations, Michael Gibson; dance arranger, James Raitt; sound, Alan Stieb and James Brousseau; vocal arrangers, Mr. Martin and Mr. Pomahac; ice choreographer, Michael Tokar; production stage manager, Robert Bennett; assistant director, Lonnie Chase; associate choreographer, Herman-Jay Muller. Presented by Brickhill-Burke Productions, Christopher Seabrooke and EPI Products. At the Gershwin Theater, 222 West 51st Street. Lon Smith … Michael O'Steen Randy Travis … Brian Jay Katie … Betty Garrett Motorman … Jim Semmelman Tootie Smith … Courtney Peldon Mrs. Smith … Charlotte Moore Grandpa Prophater … Milo O'Shea Esther Smith … Donna Kane Rose Smith … Juliet Lambert John Truitt … Jason Workman Agnes Smith … Rachael Graham Mr. Alonzo Smith … George Hearn Warren Sheffield … Peter Reardon Ida Boothby … Naomi Reddin Douglas Moore … Gregg Whitney Eve Finley … Shauna Hicks Dr. Bond … Gordon Stanley Lucille Ballard … Karen Culliver Clinton A. Badger … Craig A. Meyer
Photo of Donna Kane, as Esther Smith, in "Meet Me in St. Louis," at the Gershwin Theater. (NYT/Bill Swersey)
Begin forwarded message:

From: GaryStevenGevisser <garystevengevisser>

Subject: Rich – Meet Me In St. Louis [MMISL] – Missiles – impossible at any rate

Date: November 5, 2016 at 3:38:37 PM PDT

To: editorialsubmissions

Attention: Frank Rick

Dear Mr. Rich,

I would like to begin sharing something with you, in return for for sharing with the most important people in the world this scathing review of MMISL on November 3, 1989.

http://www.nytimes.com/1989/11/03/theater/review-theater-meet-me-in-st-louis-movie-brought-to-stage.html?pagewanted=all

The Nobel Prize committee do not inform their audience that the most important people are exclusively focused on the money-mineral trail back and forth between America and South Africa, a beautifully scenic country which is mainly on the radar screen for safari goers and cheap vacationers.

I along with my mother Zena
were probably the first to see the review as we were at the cast party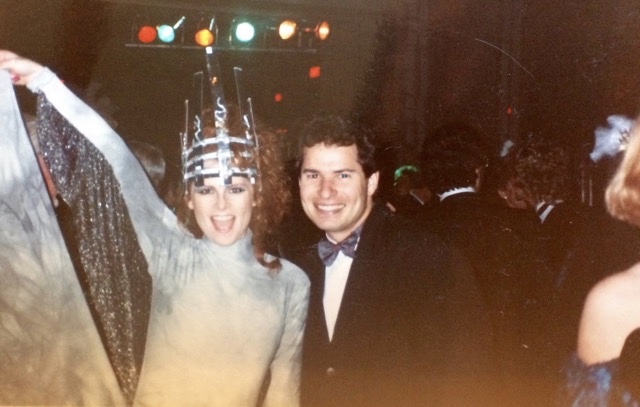 following the premiere that ended just hours before the first edition of the New York Times went to print.

We knew the fate just by reading your end:

No doubt "Meet Me in St. Louis" can serve the same function today for matinee audiences shut out of Broadway's current reigning hits. It's hardly an unpleasant way to kill an afternoon in the theater, especially if you have a high tolerance for camp and are in the company of wide-eyed kids.

My copy came from a taxi cab driver and he got paid handsomely for waiting outside of The New York Times headquarters that I believe is still owned by Lev Leviev following a deal with President Putin, where sources of mine tell me that Leviev pocketed on 47th Street, $1.5 billion in commissions on a $13 billion diamond transaction right before a presidential election in Russia back in 2004.

Bear in mind, if in fact that occurred exactly as I described, then I very much doubt President Putin wanted it kept a secret, because how else would Leviev get suddenly so rich and able to afford such an important landmark in New York?

Imagine one deal where the party with the diamonds can tell the party handing over the cash, "Just imagine that I have $13 billion in diamonds because you know where that comes from?"

And there will no be more tomorrow unless you answer my one question.

BTW, it might have escaped your attention that back in 2004 Leviev positioned himself as the "arch rival" of De Beers.

I don't know of that many arch rivals who survive. De Beers wiped out in the space of a couple years, a decade before MMISL all the resisting Israeli diamond merchants – CLICK HERE – and who do you think survived?

You know, being Jewish, our pogroms left no survivors. My great maternal grandmother Nechie Becker Bardash [1874-1943] might have been the only one.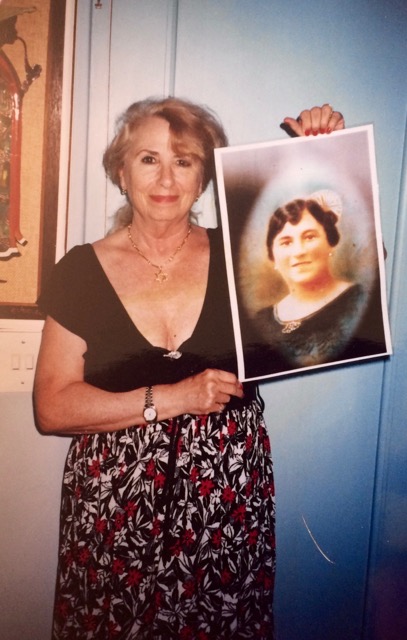 I would like to think that it is more than so much time has passed since you thought about MMISL, that keeps your attention.

What you exposed was not only how to kill a $6 million production quickly but those most would believe are the money people
behind it.
The New York Times left the critical "money angle" for Patrick Pacheco

http://www.nytimes.com/1989/10/29/theater/theater-for-a-bit-of-a-gamble-meet-them-in-st-louis.html?pagewanted=all

who 4 days before your executioner's piece, Sunday, October 29th, digs quite a bit until he lets one of the co-producers of MMISL, Christopher Seabrooke speak:

Mr. Seabrooke says there is only American money invested in the production. "There is no South African investment for obvious political reasons," he says. "It would've been impossible at any rate. The amount of rands [ the South African currency ] an individual is allowed to take out of the country is the equivalent of approximately $95,000 per year."

The funny part, as least to me, is the double entendre, 'It would've been impossible at any rate."

You kill a Broadway show and another comes up just as quick.

A great many people profit from turnover.

When you research Christopher Seabrooke, you will see that he takes out of one of his South African public corporations the equivalent of $1 million a year.

Yet Seabrooke has a longer first and last name than Lev Leviev who must like the other billionaires feel a little resentful that a piddly millionaire can get their 15 minutes of fame by paying so little?

Your job is not finance but creating exciting imagery using masterful prose, no doubt totally justifiable and so extraordinarily colorful.
In the course of the past 27 years and 2 days, besides for the world turning a lot, the money people, behind the money people
behind the Burke-Brickhill production MMISL remain in the missile business.

Pictures tell a lot, and the people behind the camera lens are often much more important as they choreograph.
That photo at the premiere of my mother Zena and Walter Cronkite shows clearly, assuming you know both characters, that my mother didn't walk up to her lifetime friend and say, "Hello, pleased to meet you, can I have a photo with you so that I can show my friends back home that we are long lost friends". On the other hand, Cronkite was good at looking genuine in front of the camera. It is his eyes that are most genuine, you think?

Nor was my mother and Cronkite ever out of touch for very long. The two of them went back to when my mother's model, Penny Coelen won the Miss World 1958 competition.
This photo below where my mother is the centerpiece was very carefully staged,
and the people
my mother was meeting at the 1964 World Fair would have liked to be photographed with my mother, but my mother was far too shrewd to be used for someone else's agenda.

Everyone has an agenda.
Don't assume that I was the guy that built up Epi Products' blistering speed $250 million in sales which was a fair amount of money back then as was the $10 million that was eventually blown with MMISL because their egos got in the way of the big picture, like most.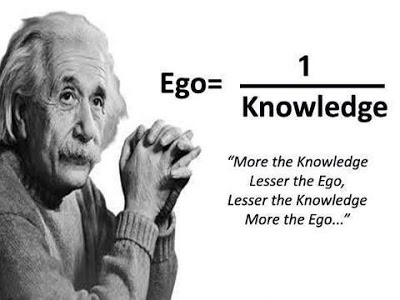 I wasn't. But I do know "sumthing" [sic] about what links Broadway, Lloyd's of London, The US-China Economic and Security Review Commission, uranium
Clinton cash, Trump trash talk and foreign exchange rates.

Would you like you like to learn more as this Presidential race comes down to the wire?

Sincerely,

Gary S. Gevisser

PS – Feel free to begin by asking me my agenda.

[Word count 1078]
Look out for future TOLL [Tired Old Looking Liar] missive on 2facetruth.com BLOG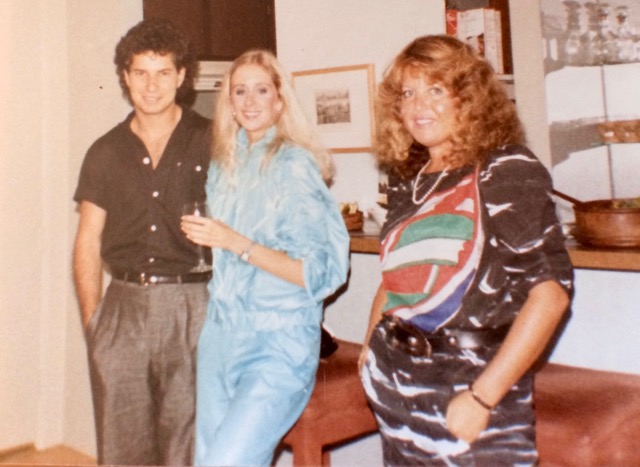 920 total views, 6 views today