Some people's idea of free speech
Subject: Some people's idea of free speech
Please, if you are not in search of the truth and are willing to let the world know exactly why, refrain from following this quick dialogue I am having with my FB friend, Devin Standard on his FB "wall".
It begins with a statement from Churchill.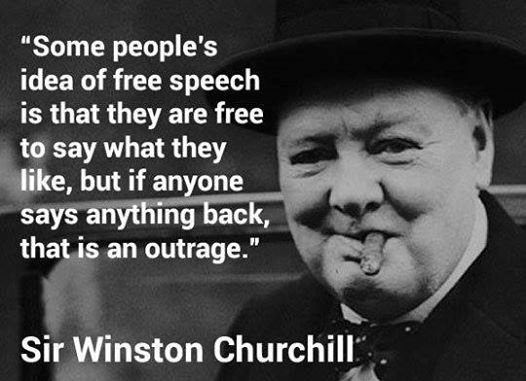 LikeLike · · Stop Notifications · Promote · Share



[Noonish Friday , July 4, 2014]

Huge, really huge thunder storm clouds forming in the distance, welcome relief from the rather nice dry heat, unless you are a self-absorbed fatso, always burning up inside.

Have to get out and enjoy the first drops!
2,688 total views, 3 views today
Search
Most Talked About
Twitter Feed: Gary S. Gevisser
Why wouldn't you have discovered the concept of 2? It is like a chemical reaction; wouldn't you make the same con… twitter.com/i/web/status/9…

Conrad Strauss | Who's Who SA whoswho.co.za/conrad-strauss… via @WhosWhoSA

... everyone is looking for the "deeper truth" and it is sitting there right in front of our faces; the unimpossible dream.

Do you want to see the most wildly imaginative world is the most real; more surreal than you would ever imagine?

We are born on the same day! Don't you want to hear about more coincidences?