Some people's idea of free speech
Subject: Some people's idea of free speech
Please, if you are not in search of the truth and are willing to let the world know exactly why, refrain from following this quick dialogue I am having with my FB friend, Devin Standard on his FB "wall".
It begins with a statement from Churchill.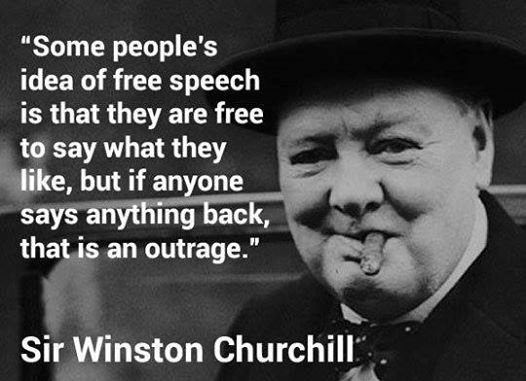 LikeLike · · Stop Notifications · Promote · Share



[Noonish Friday , July 4, 2014]

Huge, really huge thunder storm clouds forming in the distance, welcome relief from the rather nice dry heat, unless you are a self-absorbed fatso, always burning up inside.

Have to get out and enjoy the first drops!
2,295 total views, 3 views today
Search
Most Talked About
Twitter Feed: Gary S. Gevisser
Welcome to the show :)

A chicken thinks of two things: can I eat it, can it eat me? youtu.be/5IhGaG8vp4M via @YouTube

I have something important to share with you and Viacheslav Fetisov regarding "money and resources". How can I reach you?

To: Texas @ACLUTx . You know you are fraud. A fraud can never hide its unhappiness from itself, not even when following me.

The blindness to the photo of Putin meet Uranium King, Nick Oppenheimer can be corrected to expose Africa's genocide. http://t.co/vIkOwpyPaI