They would not be fighting – Re: Price no more theft – Fwd: "they act as a market listening-post" – Harry Oppenheimer – Fwd: Open peace letter to Netanyahu from Gary S. Gevisser
From: GaryStevenGevisser <garystevengevisser>
Subject: Fwd: They would not be fighting – Re: Price no more theft – Fwd: "they act as a market listening-post" – Harry Oppenheimer – Fwd: Open peace letter to Netanyahu from Gary S. Gevisser
Date: August 8, 2014 at 6:48:51 PM PDT
To: editor Editor <editor>
From: GaryStevenGevisser <garystevengevisser>
Subject: Fwd: They would not be fighting – Re: Price no more theft – Fwd: "they act as a market listening-post" – Harry Oppenheimer – Fwd: Open peace letter to Netanyahu from Gary S. Gevisser
Date: August 8, 2014 at 3:37:19 PM PDT
To: TheTonightShow <thetonightshow>
Cc: Sunday, Editor-shanghai daily <EDITOR>, South China Morning Post <scmplet>, Sam Hackner – Chief Executive Officer – Investec South Africa <iamrecruit>
From: GaryStevenGevisser <garystevengevisser>
Subject: They would not be fighting – Re: Price no more theft – Fwd: "they act as a market listening-post" – Harry Oppenheimer – Fwd: Open peace letter to Netanyahu from Gary S. Gevisser
Date: August 8, 2014 at 3:23:42 PM PDT
To: "steve" <steve>
Cc: rest; "Dr. Rod Smith Ph. d – Alumni of RAND Corporation" <smith>, wanja.njagi, peace.pies, matsuzaki kazumi <peaceandb>, "Michael \"Tordu-The Coward\" Awerbuch" <michael>, "Laurie Flynn – Producer of FRONTLINE-BBC SPECIAL DIAMOND EMPIRE [1994]" <laurievincentflynn>, Hannah Brown <hannbrown>, derrick.beare, "Andile Madikizela – First cousin of Winnie Mandela and close confidant of Nelson Mandela who acknowledged in private meetings with Andile of his knowledge that the CIA turned him in to the South African Apartheid Regime during the Kennedy Administration." <mad11a>, Vic Shayne – co-author of American George Lichter's autobiography <vicshayne>, "Syd Cohen – South African Commander of Israel Air Force, War of Independence." <fydad>, "NANCY SPIELBERG – sister of Hollywood Director-Producer Steven Spielberg – Producer of Above and Beyond-The Birth of the Israel Air Force." <nancyspielberg>, "Bruce Willis c/o Melanie Gurvits Esq. – Attorney for Producer-Director Steven Spielberg" <melanie>, Tom Shadyac – Director-Writer I AM – c/o Janet Matthews <firststreetcp>, 60 Minutes <60M>, "Matthew Margo – Senior attorney CBS – 60 Minutes." <matthewmargo>, Charles Ivie <charles.ivie8>, "Rabbi Capers C. Funnye – close cousin of First Lady Michelle Obama who is married to President OBAMA" <ravfunnye>, robertdevine2010, "Robert \"Citizens against the J.Essakow-Marc Rich and company Flower Hill Malls Excessive Expansion\" Vicino Vicino" <rvicino>, "Jim Winters – son of Charles Winters who received a Presidential Pardon on December 23, 2008, the same day Adam Lee Tucker met with ex CIA member Charles Knuff." <jim>, Gill – Assistant to Jonny Gevisser <gill>, "Gil Hoffman – Jerusalem Post reporter now silent." <gilhoffman>, "Mark Gevisser – biographer of Thabo Mbeki, former President of South Africa. Mark is the eldest son of David Gevisser, the \"male heir\" of American-German, RACIST SOUTH AFRICAN INVADER Charles W. Engelhard Jr. assassinated by the Mossad on March 2 1971 and buried at St. Mary's Abbey Church Morristown New Jersey" <mark>, "Jonny Gevisser – only son of Leslie Gevisser; Director The Extra-Mural Education Project Cape Town South Africa" <jg>, "John Gevisser – son of David and Hedda Gevisser c/o Jonathan Norton, head of operations, Operation Lionheart Lionheart" <jonathan>, Lisa Fugard – Daughter of South African playwrite and actor Athol Fugard who played Jan Smuts in Ghandi <lfugard>, Chinese Embassy – USA <service>, Mossad <mohr>, "South African-British solicitor Ray Oshry – classmate of Gary Gevisser and GG's murdered cousin Sandy Moshal Jacobson [1957-1997]" <ray.oshry>, "T. Colin Campbell, PhD – Cornell University The China Study" <bjp1>, Ron Bellows – US Government owned American International Group – Chief Executive Officer President Barrak Obama – Nobel Peace Prize winner on 10/9/2009 <ron.bellows>, "Patrick K. Tillman Sr. Esq. – father of American Football athlete Pat Tillman who was killed by \"friendly fire\" in Afghanistan." <pat>, "Patrick. J. Fitzgerald – US Attorney – prosecuted successfully Presidential Pardoned Marc Rich's attorney Scooter Libby, VP Cheney's Chief of Staff." <patrick.j.fitzgerald>, "Roy Essakow – Marc Rich Lieutenant and classmate of Gary Gevisser and his murdered cousin Sandy Moshal Jacobson [1957-1997]" <ressakow>, "Adele Strous \"Im not interested in history of Israel\" Clingman – wife of CIA oil trader Alan Clingman and business partner of Roy Essakow-Marc Rich and company." <adelec>, "The coupon clipper is the Jeffrey Jack The Ripper Essakow – co-owner of the Marc Rich and Co. Flower Hill Mall, Solana Beach, California" <jessakow>, Emmanuel Ofosu Yeboah – Star of Emmanuel's Gift <emefpchal>, "Tony Leon – Fomer head of the South African Oppostion Party to the current ANC regime. Now the ANC South African Ambassador to Argentinia. Tony wrote praising obituaries for both Harry Oppenheimer [1908-2000] and David Gevisser [1926-2009] to Argentinia." <southafrica>, tony, "cbenn" <cbenn>, "Tracy Tomson – classmate of Gary Gevisser and his cousin, tortured to death ANC armed wing member, Sandra Moshal Jacobson [1957-1997]" <ttomson>, Shaun Tomson – 1977 World Surfing Champion <shaun>, "Professor Jeffrey D. Sachs – Columbia University – author, THE END OF POVERTY" <sachs>, Doctors Without Borders c/o Miriam Ross – Survival International Survival International <Mr>, US Marine – Corporal Kevin Gipe <kevingipe>, "bobbyj" <bobbyj>, "Dr. Paul \"Bozo the Clown\" Teirstein MD Teirstein" <pteirstein>, "Mawuna Koutonin – former FB friend of Gary Gevisser who refused to answer the question, \"Is there any price that the Engelhard-DeBeers-Anglo American Corporation [E-DAAC] would pay you to keep quiet and/or distract?" <mk>, "Shaul Preiskel – former Facebook friend of Gary Gevisser and current FB friend of Steven Moshal Jacobson, brother of GG's tortured to death classmate from Carmel College, Durban, South Africa, Sandy Moshal Jacobson [1957-1997]" <preiskel>, "Hedda Gevisser c/o Jonny NORRIS brother-in-law of Alan Zulman and former executive of the Frame Group South Africa." <jonor7>, "Natie Kirsh – Front person for De Beers who in 1969 purchased the public corporation Moshal Gevisser Group of Companies that was formed in 1910 for significantly less than liquidation value." <cs_dean>, kingdelmar <Kingdelmar>, "Mark Silverstein Esq. -c/o Alison May – ACLU – roommate of King Golden Jr. at the University of Virginia Law School" <amay>, "Roger W. Robinson – protege of David Rockefeller and former Chairman of U. S. -China Economic and Security Review Commission" <rwrincorp>, "Mary Valder – Personal assistant, David Rockefeller" <trilateral.valder>, "Valerie Schulte Esq. – National Association of Broadcasters senior lawyer – former 15 year lover of Ted Turner. Ted Turner." <vschulte>, Gary Barber – Co-Chairman of the Board and Chief Executive Officer of MGM of MGM <gbarber>, "Gary Firer – classmate of Gary Gevisser and GG's cousin, murdered armed wing of the ANC member, Sandy Moshal Jacobson [1957-1997]." <garyfirer>, "Joe Grundfest – former Commissioner of the SEC and Stanford Law School, who wrote Gary Gevisser on April 23, 2002, \"Could I stop you?\" Diana Henriques." <grundfest>, "Michael Strauss – International Monetary Fund – former student of Grundfest." <mstrauss0>, "Diana Henriques – journalist New York Times – Big Jury Award in Injury Case Over Keyboards – December 10, 1996, whose name is mentioned along with Gary Gevisser in the APPLICATION OF LAW TO FACTS in US Federal Judge Jack B. Weinstein's decision to overturn landmark repetitive stress injury award in April 1997." <dbhenriques>, "Newell Starks – Deadbeat officer of Citigroup's Citicorp Venture Capital Group who specialize in \"management friendly\"; i. e. \"shareholder hostile\" takeovers – based in Austin Texas." <newell>, Jonathan Beare – founder Investec <jbeare>, "Colin Cowie – Celebrity Caterer – former longtime lover of South African Jonathan Beare. Jonathan Beare." <PR>, "adamtucker619" <adamtucker619>, Alan Dershowitz – Harvard Law School <dersh>, Noam Chomsky – I AM movie <chomsky>, "Bool Smuts – great nephew of Jan Christiaan Smuts [1870-1950]" <bool>, "geoffreyrothwell Rothwell – Principal Economist at OECD Nuclear Energy Agency of the Organisation for Economic Cooperation and Development – Professor Stanford University – World authority on the pricing of uranium." <geoffreyrothwell>, Devin Standard – eldest son of former President of New York State Bar Kenneth Standard <devinstandard>, "Kenneth Standard Esq. – former 25 year in-house General Counsel of Bristol Meyers; most recently past President of the New York Bar Association – Harvard Law School." <kstandard>, membership <Membership>, "Nbci. Snl" <nbci.snl>, "Deborah Sturman Esq. – won $4 billion in back slave wages from Nazi Germany that cost Germany not a penny and nor did it expose De Beers. De Beers." <info>, "Christopher Mooney – American lawyer making money suing the wrong banks for price fixing gold." <cmooney>, Martin Rapaport – Rapaport Report <rap>, "Alan Lipworth – former Principal of Codiam Inc. and first cousin of murdered Sandy Moshal Jacobson [1957-1997]" <alan>, "Major Tuvia Friling – Israel Defense Force, Deputy Commander Golani Brigade, Professor Ben Gurion University, Beersheba, Negev Desert, Israel – Author of ARROWS IN THE DARK" <friling>
Steve, yes of course we can be "friends" again; and I assume this also means Facebook "friends".
The past is now all in the past; and the record is crystal clear that I did nothing wrong, because I only did the right thing from start to finish; and should you decide to revisit the past then I strongly suggest you get both a second and third opinion and have these advisors put their FOOLS NAMES, FOOLS FACES IN PUBLIC PLACES to their writings.
You know exactly what you need to do in order to make things right; and I am also going to help you by making absolutely certain you perfectly understand that if the Palestinians in Gaza and the West Bank as well as Hezbollah in the north, had their bellies full and receiving clean drinking water, they would not be fighting.
That is not just true, it can be proven beyond a shadow of a doubt.
Once you know how the non-free market economy of the west was created by the world's most anti-competition thieves of the mineral resources who knew that us independent minded Jewish people were the biggest obstacle in their path, how difficult is it really to explain?
Each time one trades in one of their corrupted-counterfeit government currencies without sharing the history of these most prolific warmongers who don't simply talk out of both sides of their mouths because they mostly advocate all the good charity work they do with their "hard earned monies", one is supporting the growth of government largesse which quietens the people, making it that much easier to wipe out in an instant with a nuclear blast where the "troublemakers" are most concentrated.
It was no mistake the decision by the American government whose officials all understand the gun-money-power of South Africa based banking-mining consortium DeBeers-Anglo American Corporation, to grant big government subsidies to corn and soybean planters rather than fruit, vegetable and nut farmers which are considered, "specialty crops".
Perhaps it helps to look at things from a different perspective where it is not so personal; and since you are not yet married, I think you will be that much more objective; and of course it would be good to get input from your Israeli girlfriend.
You decide to kill your wife because the thought of not waking up each morning next to someone as drop dead beautiful as my walkin-talkin-work of art most gorgeous F-C [French-Canadian] wife Marie Dion is too painful and has you suicidal. After committing the foul act you then slowly begin poisoning to death all her friends who once dead also do not get to vote in your rigged elections.
You have noticed that all those proponents of fair and free elections never bring up what they would do if responsible for murdering the majority of the people resisting the theft of their natural resources such as water that is needed for all forms of life as we know it, by immediately supporting political candidates who are quiet on this important subject.
The corrupt know that the unjust law is their only protection because they don't have either truth or logic at their side.
Sick people don't feel or act responsibly as those who are healthy; and yet the people leave it to the government to get the people sick so that they don't ask the right questions.
When Plato said 2500 years ago, "Good people don't need friends!" there was neither Facebook nor an obese overpopulation problem, but the food was most definitely in short supply because they hadn't got their heads around big corporate farming because the government at the time was only there to wage war against weaker human tribes whose members didn't live all that long.
So what have all the aged contributed to humanity other than improve the lifestyles of sick medical doctors, lawyers and the such?
You don't need to be Israeli to know that the success of Israel's kibbutzim was not dependent on either domestic or foreign capital other than the monies, which were all backed by gold, used to purchase the lands, which very mindful Ben-Gurion stated clearly in 1956 were all "stolen"; but it does help if you were fortunate as I was from when I was a very young kid to visit numerous kibbutzes and noticing first how much happier were the kids because they were healthy living around nature.
The money is what destroyed the Kibbutz way of life as it enticed the youth to move to the polluting cities where they quickly forgot their farming roots and bought into signage that says all the animals slaughtered were done so humanely, just like when medical doctors drug up the aged in old age homes that has most dead within a year, and who is there to safeguard from the overbilling of prescription drugs and overfilling of the morphine injections which wreck havoc with the already very sick intestines and colons.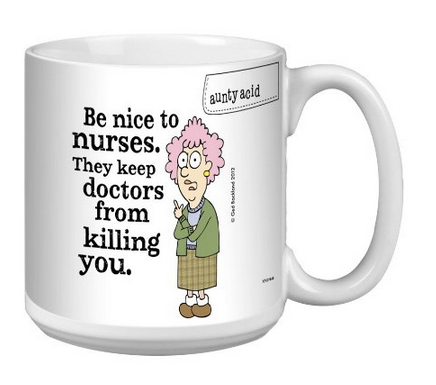 Plato didn't need to say, "Only bad people need lots of Facebook friends" because he said everything with, "Good people don't need friends". The fact that this same man also said, "private ownership of real estate would lead to the death of humanity" is no less important.
Plato also came from the favored class who were the only ones who could read and write.
He understood that his words could move people to do both right and wrong, all depending upon their agenda.
Never in a million years, however, would Plato have imagined that the peasants would go for the people, who stole the land, grabbed the water and own all the banks being in charge of the printing of the money and distributing it to their friends who would also own the Halls of Justice as well as the policemen enforcing this most extraordinary protection racket.
That is because it wasn't the peasants, but rather the middle class who bought into the bullshit, as there was no middle class until the turn of the last century when university education exploded and the university graduate ate up all the garbage it was fed.
The kibbutzim also kept the government out of the business of poisoning the food supply.
Still no one is writing in the Jerusalem Post or anywhere else who is supplying Hamas with its corn, soybeans, cow, pig, chicken and fish desserts because the next logical point of discussion is who is supplying Hamas with its rockets whose warheads don't come with love letters.
How can so many be so comfortable in being taken for fools?
How is it possible that these same fools cannot get away from talking about the good morals of the politicians they like and the stupidity of those politicians who don't give them exactly what they want?
Hezbollah also knew what the IDF would find when temporarily retaking Gaza which only goes to tell you how much more advanced is Hezbollah's "listening posts".
Just because Harry Oppenheimer never gave a speech telling the world that he and his family are in the weapons manufacture business in addition to owning the current monetary system, does not mean H. Oppenheimer thought the easy to please middle class people were bright.
Yes, more aggravating to all my detractors is the fact that neither Harry nor his son Nicholas were considered by their peers as bright; far from it in fact.
But it is a very different world than the one just 24 hours ago.
First, I had Wanja Njagi

, a Kenyan FB "friend" of mine, now living in London, writing on my FB "wall" that she liked my last post which began, "

Earlier I sent a FB message to my highly educated economist FB "friend" Dr. Rod Smith Phd, formerly of RAND …"
Second, you responded positively as you know why it is that you can trust me with the truth than anyone else you know.
Third, Dr. Rod Smith Phd is still a Facebook "friend" of mine and nor has he forgotten our relatively old business-personal relationship which had us very shortly after we first met in the summer-fall of 2001 in the center of the rigging of the California Gubernatorial election between incumbent Democratic Governor Gray Davis and the Republican contender, Bill Simon Jr., who were both being backed by the same Wall Street firm, Wetherly Capital Group who had me on retainer.
Let me be clear on this point; Wetherly Capital Group did not have South African-American Michael "TORDU-THE COWARD" Awerbuch, "I'm not a coward" – CLICK HERE –  on retainer. The only group I know who have relied on Tordu's business advice is the South African Apartheid Regime's trade show company Made In USA Inc. whose purchase by the Apartheid Regime's South African Trade Exhibitors [SAITEX] I negotiated back in 1995, one year after puppet Nelson Mandela and his ANC government was brought to power and when my cousin and classmate from Carmel College, our Durban Jewish day school, Sandra Jacobson [1957-1997], a member of the armed wing of the ANC, had yet to be assassinated by torture.
Since we know that it was the worthless money that destroyed the merit system of Israel's kibbutzim which bred the best of the world's warriors, fixing that problem is easy by simply removing the money when rebuilding Gaza from the ground up.
All it takes is having the world's top military commanders removing their egos from making the right decision.
Below is a communique I sent earlier to a small organic farmer:
From: Gary S. Gevisser


Subject: What to do with the least popular in high school -RE: I have lettuce and the arugula is ready


Date: August 8, 2014 at 11:52:40 AM PDT


To: Organic farmer friend





If you still have when I come by around 3 then I will pick up.

We purchased a compessor and nail handgun but we realize that we also need a jigsaw; do you have one we can borrow? 

Of course once we are finished with this kitchen remodel you might have more use of the equipment. We didnt puchase a table saw just a skillsaw that seems to be doing clean cuts of the cedar wood, and this project is also turning out to be a whole lot more fun than getting both head-trips and overcharging by contractors who badmouth the most those of them doing the best work, and singing the praises of the most dishonest who are the ones who start out looking great and careful not to overcharge for their time, but quickly move away from charging by the hour to whatever they can get away with, and the funniest part is the wording they use to convince the customer that being charged more than what it would cost on an hourly basis is in the best interest of the customer who finds themself in a very vulnerable position because the contractor makes it his business to familiarize themselves with the weaknesses of both the construction and security of the household.

Nor are the poor immune to stealing left and right when given half the chance but what holds them back is their great fear of being caught and losing the increasingly fewer jobs for the poor.

Even majors in the US Army are now being given their "pink slips" and the hundreds who just received their layoff notices while on active service in the Middle East-Afghanistan was carefully planned to grant the media more nonsence "talking points".

In the end the truth all comes out when the liars, cheats and thieves start covering up but it is much harder to do if you are poor and have few options to make an honest living; and why one must remain eternally optimistic so long as there remains at least one member of the hard working poor who no matter how dishonest and violent does not come close to the brutal savagery of those who profit from Wall Street which of course includes all insurance salespeople and pensioners living off the ill-gotten gains of Wall Street, a business I understand better than all the figurehead Captains of Industry who are first selected because they either didnt amount to much on the battlefields since most dont have any military experience [or] can talk up a storm spelling out the efficiency of weapon systems that never kill their children, only the children of the poor who are only lacking of the information which is very easy to understand were it not for all the missionary work of the numerous churches doing the most important bidding of killing machine manufacturers.

The next time you see a well dressed, collar, tie and monkey suit evangelist talking to a day laborer in their native language you would be making a mistake if you assumed they were only motivated to make money. You would also be wrong if assuming they were a 100% honest.

You would be 100% correct, however, in assuming that every Captain of Industry who sells components and/or complete weapon systems, makes it their business to set aside bribe monies for the weakest of the clergy who on average were not the most popular in their high school class.   

Btw, in writing u all this on a telephone keypad Im thinking about how best to respond to the worlds most important Editor In Chief, Steve Linde of the Jerusalem Post who ended his last response which is the first thing he did when waking up this morning, asking if we can be friends again; all the while Mr. Linde knows he is not alone in knowing that I have a bullet proof military-peace plan that will end all wars which are the greatest contributor to human overpopulation which is the cause of human stupidity; not to mention that just earlier I ran into an evangelist driving a vehicle a whole lot better than a horse drawn cart unless one is talking about a royal procession in front of Buckingham Palace or the White House whose architects werent thinking how best to compensate black African slaves when they were eventually given their freedom to become slave wage earners and worse yet think they were free without the slave masters receiving one iota of punishment.

This very well animal fed man, most definitely borderline obese which first shows up internally with high blood pressure and/or diabetes which has them thinking they are experts on nutrition but really only competent to place a pill in their hand and command the tongue to help swallow and of course all out of touch with nature despite all their protestations otherwise, had first stopped at the cabin next door where there was very obviously no one home, before walking over to our cabin and wasting no time cutting to the chase, "Do you know of any Spanish speaking households in the area?" which there used to be a lot of about 200 years ago but not one today, but of course this preacher's target was not the non – existent white skinned neighbors or equally white skinned me, but the obvious Mexican-American gentleman helping out cleaning around the cabin who had to have felt like he has just been blessed by one of the TV evangelists appearing as a miracle.

Without the church there would be no poor and without the poor there would be no church, which explains why the world's least fanatical peoples, the Israelis and Palestinians are both being rocketed, but of course all that could change in the next instant were Mr.Linde to either publish my plan and/or arrange a conference call with Israel Prime Minister Netanyahu.

——– Original message ——–
From: Organic farmer friend <tomasphoto@aol.com>
Date:08/08/2014 08:40 (GMT-08:00)
To: mariedion1@gmail.com
Subject: RE: I have lettuce and the arugula is ready

I only have 2 bags of lettuce and it is listed on my sign. I am not advertising the arugula.
The entire strength of the IDF is in the training of its officers and the best of them know never to hate the enemy, but to forgive them for being less informed; which is hugely different to being stupid. 
You also know that my peace-military plan didn't just pop out of thin air because my very first public writings back on October 18, 2000, commemorating my amazing Allied Fighter-Bomber-Pilot father's 77th birthday first proposed a "no fly zone" – CLICK HERE – which Israel appears to have first tested out with spectacular success in Operation Sparkling – CLICK HERE – back in the summer of 2009.
Let's look again at what American Army intelligence officer, highly decorated David Bellavia wrote me, not THE COWARD Awerbuch, on September 29, 2009:
No weapons are found on the Arctic Sea. Ground surveillance sources reveal that four Ray Ban sunglasses bags, stretched low and "heavily burdened" are carried off the Arctic Sea. When opened, Russian authorities gather "spastically" around, some holding their palms up to inspect while others "crane their heads in close to see the small contents." The contents cannot be authenticated but it is believed to have "high value" and not "traditional currency."
Interesting that today I received an unsolicited email from Ray Ban sunglasses which the commandos who took over the huge Russian cargo ship Arctic Sea, made a point of promoting as much as the sparkling diamonds inside the Ray Ban sunglass bags, once they turned back on the "eyes" of American orbiting platforms and satellites.
The fact that I was the first person on the planet to identify that the Presidential Pardon on January 20, 2001 of oil trader, Marc Rich who was no friend of Israel or the Jewish people, resulted in further terrorism being spread throughout the globe, is not immaterial.
Nor did my current peace plan harp on this most important event by the President of the United States just 234 days before 9/11, and which the Jerusalem Post had the wisdom to publish my findings which of course rubbed the wrong way all those who profit from war.
I also perfectly understand that if you could provide with anything similar that the JP has published, you would have done so, rather than send me to the homepage of Jerusalem Post.
Of course I knew before I sent you the plan that you would find it "interesting", and with the passage of time, it will only get more interesting given how it is increasingly up to Israel to take the initiative and forge an everlasting peace before religious fanatics on all sides decide the fate of us humans.
My plan is as enlightening as my very important revelations about the Rich Presidential Pardon which helped take the lives of the 63 dead Israeli soldiers in this latest war as well as the Israeli soldiers who died in the mid-2006 6 week war with Hezbollah which caused the evacuation of Haifa, Israel's third largest city housing a population of 300,000.
The only difficulty the Israeli government are going to have is explaining to the citizens of Israel that it is not going to cost them a penny to rebuild war torn Gaza. That task is made much easier by the silence of all those Poverty of Thought stricken who cannot be happy to have as their spokesperson Michael TORDU-THE COWARD Awerbuch who wasn't able to convince our mutual FB "friend" Louis Druion to delete me as a friend prior to Louis' death earlier this year; and to make "Conflicted Thoughts" Awerbuch's brain further experience the most protracted painful meltdown is that Louis' elder sister Janine Francesca Druion is now one of my 68 FB "friends".
Of course all my FB friends could decide to delete me and/or deactivate their FB accounts but look at the positive of all 68 not only continuing to support a merit driven economy, but encouraging their FB "friends" not to end up looking stupid.
Tordu Awerbuch is very important because not only is he the most talkative and so very proud of his 701 odd FB "friends" who cannot possibly be the smartest because we know you are the company you keep as well as what you eat, but he is the one and only human who has stated categorically that I never worked for DeBeers.
Why is that very important?
Because the truth that I worked for DeBeers is far too disturbing for not only Tordu Awerbuch but all those who never questioned the diamond scam, including Hollywood director-producers like Laurie Flynn who never thought for a moment that his 1994 FRONTLINE-BBC SPECIAL, DIAMOND EMPIRE did more to strengthen DeBeers' control of the world's mineral resources than exposing their misdeeds given how he bought in hook, line and sinker to DeBeers' official annual sales of $10.8 billion without adding in the diamond bribes to government officials.
You are probably unaware that diplomatic pouches carried by United Nations and US State Department officials which have diplomatic immunity

 from search or seizure only came about in 1961 when Marlynne had yet to give her Thank you for diamonds Mr. President Birthday speech song which took place on May 19, 1962.
Flynn knows that it is going to be that much less difficult for the next up and coming director-producer to learn from what caused Flynn to go into a tailspin.
Once you know who is profiting from war and how they are doing it by simply having all their slaves around the world use their different government currencies then life becomes very simple as people learn to resolve their differences without going to war which creates lots of confusion and differences of opinion on how to end the crisis without anyone digging into the history of those who profit from the world being in one crisis after the next which is what most newspaper people cannot get enough of. 
The only thing that is incredible is not how the slaves support their slavery each time they barter with the money of the thieves which allows the thieves to continue stealing and at the same time cover their tracks by having their corrupt politicians keep passing laws to make out that they are all about justice and fairness, but you STILL do not hear anyone else talking publicly.
You do know that they are, however, having less frank private conversations.
Moreover, the middle class who don't see their fat stomachs as a deformity because they have been brainwashed to believe that it is "Mind Over Body" and most of all smart about "making money" without having to break a sweat, pride themselves on their "gift of the gab" which amounts to nothing when they are speechless and therefore cannot make the convincing arguments; instead to so lamely accuse me of "needing help".
It is talk and connections which causes most journalists to move up the ranks of a newspaper organization which I didn't need to attend the University of Natal-Kwazulu to understand, as all that was required was either to read my highly secretive British-English mother Zena's memoir, Life Story of Zena which she published via email on September 25, 2001, 5 days after the Los Angeles Times broke the story about Mossad providing both the FBI and CIA the most crystal clear "heads up", one month prior to 9/11, or you were raised by my very aware mother, who today has got herself all caught up amongst The Holocaust deniers, no different to all the Jewish people throughout the world who would prefer the World War II fairytale ending of "good conquering bad" when nothing could be further from the truth.
We have only lost a week and nor were we trying to build Rome which required not only Senate approval but the happiness of the slaves not to revolt and which was assured by the Romans encouraging agriculture, and knowing better than to fall for the trap of monoculture that is pervasive throughout France, and which of course can easily be reversed, but in Roman soldiers numbering just a 150,000 guarding the food supply of 60 million Europeans serving Rome's non-slave population of well under half a million inhabitants.
The upside of selling more newspapers in times of war do not outweigh the total devastation which comes from being in a constant state of war which keeps the Israeli population increasingly on edge, which is not a good thing if you are a soldier. Make no mistake Hamas is not the only military organization who realize that it is going to take Israel a very long time to get over the horrors of being rocketed by thousands of missiles.
Not even Superman would be able to think clearly during such horrors.
No one knows what Hamas has planned next, because Hamas commanders do not "call the shots", but the same weapons manufacturers who supply Israel.
It is just going to be a question of time before more Hamas commanders turn because they cannot all be happy not knowing what was going to happen after Hamas fired the first volley of missiles.
Israel is going to have to move fast to win over these commanders who of course are being promised bigger and better toys to play with on the next go around. 
Fortunately for Israel, those lobbyists-weapons deal makers do not live forever and those who have moved on to either the next life or greater lifestyle since leaving government are not very long term in their thinking.
It is not possible to think straight if you are constantly surrounded by an enemy who has never forgiven you for escaping The Holocaust which Holocaust deniers want the world to believe was done by a bunch of bad people, when in fact it was a most carefully executed hostile takeover by the western Nazi bankers of Jewish leadership throughout the world and which has not yet ended, but you can see they are very close to succeeding.
If I were in your shoes right now, I wouldn't hesitate a moment longer in finding a way to publish my plan, and if that means spending a few hours reviewing my latest draft and suggesting where the cuts should be made, all the better; or just give me a BLOG on the Jerusalem Post.
Always remember, the majority of people have yet to be born and when you have truth-logic at your side, you have everything.
Do not also forget that my plan turns Gaza into the favorite destination spot for the world's healthy who are first and foremost seekers of truth; and that simply means Gaza will attract the world's best food preparers and restauranteurs such as JP of California based Peace Pies, which will facilitate intelligent conversations without ever again having to go to war to resolve our differences because there are no insurmountable differences amongst peaceful people who are peaceful because they are hardworking to beautify the world.
Don't the words, "Make love, not war" seem more mindful at this time?
Again, I know that you are not the only person in the world who knows that I can convince Netanyahu who realizes that it remains a miracle that Israel survives, but that we shouldn't count on bad people meaning us Jewish people well.
You should also give more of your background, as I have previously asked, because it would possibly help explain part of your "hangups". You have said nothing about how your FB "friend" Sidney Lazarus was raised by a most intolerant, extraordinarily racist Jewish father whose name is plastered on the walls of the Holocaust-Tolerance Museum housed at Durban's Jewish Club.
The fact the Jewish community of Durban remains afraid to speak out against this most diabolical hypocrisy is much more than disgusting since in whitewashing the Lazarus' support of the South African Apartheid Regime the Lazarus' are succeeding in rewriting the true history of the Holocaust which simply moved south into mineral rich South Africa and instead of having to build gas chambers and crematoria, they murdered the brains of our youth who are our future.
There is no way to sugarcoat the carefully laid plans to exterminate all of European Jewry either by death or gradually over 4 generations corrupting the people so eager to have fun before they are old, sick and bedridden to enjoy anything but await death.
I did not unload my venomous fangs.. you didn't seem to show any comprehension that I had a Friday newspaper to put out (That's what I do on Thursday nights), and wouldn't let me go back to work.  If I hurt you, I apologize. Please realize that covering this war was a very stressful thing, and you (and others) would not let up to let me do my job.  I am not a politician or military man, just a journalist, an editor. In the meantime, you may want to read JPost.com, which as you will see has many op-eds on the subject…   

Can we be "friends" again?

From: GaryStevenGevisser [mailto:garystevengevisser@gmail.com]
Sent: Friday, August 08, 2014 6:17 AM
To: Dr. Rod Smith Ph. d – Alumni of RAND Corporation
Cc: Major Tuvia Friling – Israel Defense Force, Deputy Commander Golani Brigade, Professor Ben Gurion University, Beersheba, Negev Desert, Israel – Author of ARROWS IN THE DARK; Stevelinde23@hotmail.com; steve@jpost.com; seth@jpost.com; Gil Hoffman – Jerusalem Post reporter now silent.; Jeffrey R. Krinsk Esq.
Subject: Price no more theft – Fwd: "they act as a market listening-post" – Harry Oppenheimer – Fwd: Open peace letter to Netanyahu from Gary S. Gevisser

Rod – this lady Thulisile is a 37 year old Zulu [born in 1976]. Her 70 year old father was Vice Chancellor of the University of Westville, Natal-Kwazulu before going to teach at Columbia University.

Thulisile understands perfectly that black South Africans never got their rights when Mandela was brought to power, but she never knew why. Now she does.

She also knows that if she doesn't contribute positively to getting the poor their fresh clean drinking water at a price no more than what DeBeers-Suez-Vivendi stole it for, then the first person that stands tall amongst the slaves may not be a Zulu.

No one should be disappointed that there are no morals, the foundation of a just society, otherwise it is all military, which in fact it is, because there has to be something supernatural guiding the illogical to lack consciousness in their denial, just like you see with pretty much any dog; they have the wisdom of an old sage but a zillion more times sensitivity and then they can in the next instant act like a child, hungry; and then in the next instant anticipating your next move before you have thought it.

By now you should have realized that if I spoke out a word sooner, then there is the chance that in addition to making no progress in my information going viral, I could have been long dead, and you can see that no one in power today is interested to unearth how very open in fact was Harry Oppenheimer about his reckless disregard for either the truth or his transparent hypocritical support of competition, let alone the fact that the staunchest supporters of "free markets" is DeBeers and they don't only do it in all their propaganda but more importantly, they put their worthless money where their mouths are and everyone eats it up and cannot stop asking for more.

Even if you think you cannot find anyone better to allocate the resources of the world, don't you think there will be a military commander of the future who doesn't want to be laughed at by his elite commandos, and decides differently?

Sleep on it; how about lunch on the 11? [I have a DMV appointment; fun ha!].

Time for a quick run with very patient Mango.
Begin forwarded message:




Subject: "they act as a market listening-post" – Harry Oppenheimer – Fwd: Open peace letter to Netanyahu from Gary S. Gevisser


Date: August 7, 2014 at 7:36:20 PM PDT





Thulisile, I managed to install the component and the fan works great!

I wanted to share with you and your father the draft peace-military plan I forwarded to my FB "friend" Dr. Rod Smith Phd who I have known intimately since the fall of 2001 and which I first proposed back on July 27 to the Editor In Chief of the Jerusalem Post, Steve Linde who went to the same Jewish Day School as me in Durban, Carmel College.

Below is the "lead in" to the plan – see attached – which I sent Rod Smith via Facebook approximately 5 hours ago; and then right after I posted a message on my FB "wall" which you would know more than Rod Smith has seen, followed by a photo of today's lunch salad:

Following this quick introduction I will send you my draft military-peace plan which is becoming increasingly significant with each moment that passes following the South African-Israeli Editor In Chief of the Jerusalem Post writing [me] on July 30, "we have had similar opeds published" and when I responded, "show me" then he unloaded all his venomous fangs; and as you can see I am still very much alive and kicking.

I suggest acquainting yourself intimately with chapter 19, THE WAR AGAINST COMPETITORS 

of The Diamond Invention book, starting towards the bottom where Harry Oppenheimer is quoted in September 1979: "Our polished dealing operations were begun some years ago, principally to give us a better insight into the functioning of the market, they act as a market listening-post, if you like."

When you and I met in the fall of 2001 had I known about Edward Jay Epstein's Diamond Invention book, not only would I have shared with you my intimate-hands on knowledge of the DeBeers-Dutch-British-American East India Company, I would have expected you to support the strategy and tactics that I began implementing once I read this non-fiction book, because my approach made the most common sense.

3 years later when we were putting the finishing touches to the "impressive" Clean Water Fund project, I saw no purpose in alerting you to ponder the only other option, which was to go directly to Nick Oppenheimer-DeBeers,

given how I had lined up my close friend Derrick Beare who didn't have to go very far to find the most independent and connected international multibillionaire, outside of the DeBeers very tight knitted network who created the middle class of the world, not overnight, but very gradually, at least at first, and constantly "testing the waters" to see if there was any change in the improvement of the middle class' morals which logic says couldn't be better than those responsible for the administration of the middle class' value system, but still DeBeers left nothing to chance in their ongoing rule of the world's mineral resources.

I may have, however, mentioned to you prior to my January 13, 2005 meeting with Derrick's uncle, Jonathan Beare, that the previous time we had met which was at the same Beverly Hills hotel, J. Beare was having breakfast with one of the Rothschild brothers.

Knowing that J. Beare was no less interested than very interested Derrick in the Clean Water Fund, I knew he would not hesitate to run it by the Rothschilds who would have immediately discussed it with Nick Oppenheimer who would not have been able to "dismiss it out of hand" given how well I had lined everything up.

To this day I do not know if J. Beare shared the draft plan with the Rothschild but I do know that prior to our breakfast meeting going on a decade and a half ago, he was totally clueless to the power of DeBeers to SIGNIFICANTLY INFLUENCE not only the pricing of everything but the outcome of every war, including this latest Gaza war.

Their influence, however, is being eroded thanks to my ability to continue getting the information out there, starting with the very underpaid soldiers in both the IDF and US Armed Forces.

It is also no less important that Israeli soldiers are far more realistic than American soldiers when it comes to the purpose of them fighting; at least at the present time.

It is highly doubtful that you will find a single American soldier telling it the way it is; namely, "We are fighting for money and peace."

Nor would it surprise me if more than 50% of Israeli soldiers were to give that right answer which I first heard out of the mouth of a young Israeli soldier who wrote those exact words in Hebrew.

It is just a matter of time before a military power like Israel, China, Russia or even India decides that the current pricing structure is [not only] illogical but it draws the world that much closer to nuclear war which only profits those producing weapon systems and distracting propaganda.

Please also note when you read my draft military-peace plan which does not yet spell out the role DeBeers and their Nazi bankers played in flushing out Jewish traders with their ruse of ransom monies in exchange for the lives of Jewish people destined for the death factories, the genius move by Israel to develop both conventional and nuclear weapon systems with the South African Apartheid Regime.

I just sent you the military-peace plan in a pdf file to smith@waterstragist.com – 2747 words, which is more than the first sentence of my first letter to the Jerusalem Post back on Feb. 1, 2001; 32 words which knocked out everyone cold, other than the smart editor-s of the JP who thought enough of those 32 words and rest of the rather short, but on point letter, to then publish my remaining 3 letters.

So let's now come back to JP Editor In Chief Steve Linde whose first words after reading my plan on July 27 wrote me back, "An interesting letter.  If you want to pitch it for publication email it to seth@jpost.com. (seth is our oped editor) 

I replied: There is a little editing that ties debeers to the ransom monies the nazis proposed – Major Frilings, Arrows in the Dark

Steve Linde: Ok…pitch it to seth…and discuss length. It's too long for a newspaper oped.

Linde is not the only person in the world who knows that this Seth had no intentions of touching my plan with even a 100 foot pole.

Seth, remember is not the "top dog" at the JP because Steve Linde is the top dog, and only LInde knows what his true agenda is, and for those humans living in denial, you cannot expect their lack of logic to help them make better decisions.

The fact that Linde is not the only person "playing stupid" only has them all sharing the same foolishness.

Remember you cannot draw on your economic principles to determine the eventual outcome of this Gaza War where the ceasefire does not work to the advantage of the IDF.

Bear in mind at the same time, just like Linde couldn't poke any holes in my common sense and unbeatable military-peace plan, nor can Netanyahu or his generals.

They also learn a lot from all those very talkative but who are mostly silent on this most important subject. Moreover, the fact that those still talking on their FB walls and other social media outlets are talking total nonsense is also easily interpreted by the world's top military intelligence commanders who you would expect to be Israeli given how once Israel is wiped off the face of the map, these officers are also out of a job.

Netanyahu is mostly liked by hard-core "Might is right" proponents as well as of course all military contractors whose political agenda is simply to grab the money while it is worth something and convert the money into assets to afford them their better than average lifestyle, but of course talk up the pros and cons of the different political parties and Hollywood actors playing politicians.

If they don't have the "dirty pictures" on Netanyahu then you would know that he fully gets what Israel is up against which means he would not be fooled by Hamas' decision to go quiet indefinitely which again works to the disadvantage of Israel.

Even if they have the "dirty pictures" on Netanyahu, he has very deep non-religious Israeli roots.

The death of his Special Forces Commander brother Yonatan Netanyahu on July 4, 1976, the only Israel casualty of Operation Entebbe deep in the heart of Africa is a loss Netanyahu mourns every day, and knowing that his brother's true murderers are the very same mineral monopolists who financed Nazi Germany and who continue to supply any and all organizations who support the destruction of the Jewish Homeland.

While a great many Jewish people throughout the world as well as in Israel believe that anti-Semitism unites Jews everywhere, they are dead wrong.

Rich Jewish people only care about the value of their money and holding on to their assets. Like the rest of the rich, most rich Jewish people believe their lives will be more pleasant if Israel didn't exist because they fear that the IDF will wake up and see the hypocrisy of rich Jewish people written all over their FB walls; which is why you now see increasing numbers of them hiding as they "deactivate" their FB accounts.

People who have wealth that affords them to play and be seen more as "charity givers" than what they actually are; namely social climbers, do not really think any of these wars will go nuclear and if they do then it will be contained to the poorest regions of the world.

Again, the IDF is a "wild card" and you cannot read what a very disciplined military like the IDF is thinking by what their military commanders are saying even when they disagree strongly with each other publicly.

You have to look at what they agree on in order to begin to anticipate their next move.

It is very easy for the average couch potato TV watcher who has no military intelligence training to think they understand what has prevented Israel being exterminated because all this "external hatred" has the Jewish people of Israel united.

For those who have no morals, they do not really think there is an Omnipotent Being protecting this increasingly shell-shocked heavy concentration of Jewish people.

The IDF-Mossad go into every private negotiation with truth at their side, starting with the failure of the western alliance, led by the US in prosecuting the Captain of Industry war criminals from World War II.

DeBeers' entire business model is perpetrating and perpetuating war; and they have no equals; hence why none of their bought governments have ever made a concerted effort to bring them to justice.

The only difference between rich Jewish people not caring about the poor and non-Jewish rich people not caring about the poor, is that they are Jewish.

Only July 28th at 5:45:25 PM PST, I continued my dialogue with Mr. Linde over email:

Those very very small minority Jewish deniers of The Holocaust had never previously showed their true colors, but you knew they existed by the large numbers of Holocaust memorial museums throughout the world who never displayed at the entrances those rich Jews and Gentiles [war criminals] who were not prosecuted at Nuremberg. And this not exactly "mistake" bred more anti-Semitism.

So they have us concentrated in Israel and Israelis who are short-tempered to begin with are that much more "flying off the handle", but all that energy can be put to good use.

Remember us Jewish people do have the truth at our side.

We have never gone around the world proselytizing or for that matter conquering. We just asked for the tiniest stretch of land and they gave us a hard time because they wanted to make absolutely certain that we didn't ask for more.

You explain this to a Jewish kid, they will get it.

You explain it to a Gentile, they will also get it.

So the only problem is what to do about the previously quiet Jewish deniers of the holocaust now starting to stick out like sore thumbs?

You just have to tell the truth and not be afraid about how it all turns out, because good always wins; that too is logical.

So we are now up to 48 dead.

Netanyahu will listen to what I have to say, and he will agree.

Always put yourself in the shoes of a military commander who is anything but cut off from either their Commanding Officers or the propaganda put out by their COs.

They also know that once the conflict is over and they survive, the rich of the world will not have changed their tune and they will continue to see peace as war on their profits.

Today's commanders are far better educated than at any time in history and so are their rank and file foot soldiers.

So if you can understand it all, so can they.

Right now there is far more going on within the IDF than debriefings of each of the military campaigns in Gaza as well as against Hezbollah north of Israel, which is a far more worthy opponent than Hamas.

Misleading Israel soldiers does not result in the punishment of being sent to Disneyland for the weekend.

Those orchestrating now the investigation of the IDF to see if war crimes were committed in Gaza are only thinking about [saving] their own skins.

Again, if you can understand this perfectly, the same with my other FB friends, so can Netanyahu.

8 days have now gone by since Steve Linde began to backtrack:

"Ok…we have no space this week.. Sorry but we have no room for such a long oped. You should consider offering it to a magazine."

"… you agree with the content."

Linde replied: "More or less…we have had similar opeds published."

Again, that was July 30th and Linde has yet to share with me the "similar opeds" because of course they do not exist.

It is also becoming increasingly obvious that those less rich than the filthy rich also are not interested in peace; but the mothers of soldiers do [care about their children].

Once I've gone through the kibbutzim do you know of anyone else, other than mothers of soldiers, who might be interested in peace?

Yonatan Netanyahu – Wikipedia, the free encyclopedia







Subject: Open peace letter to Netanyahu from Gary S. Gevisser


Date: August 7, 2014 at 12:26:27 PM PDT

4,297 total views, 3 views today