Watch out
From: GaryStevenGevisser <garystevengevisser@gmail.com>
Subject: Watch out 
Date: July 28, 2013 6:39:51 PM PDT
To: "californiasgold@earthlink.net" <californiasgold@earthlink.net>, "contact@whistleblowers.org" <contact@whistleblowers.org>, "California The coupon clipper is the Jeffrey Jack The Ripper Essakow – co-owner of the Marc Rich and Co. Flower Hill Mall Solana Beach" <jessakow@proteaproperties.com>
Cc: rest; edepstein@worldnet.att.net" <edepstein@worldnet.att.net>, "cambridge@picturehouses.co.uk" <cambridge@picturehouses.co.uk>, "chia@gorgeous.co.uk" <chia@gorgeous.co.uk>, "DrLauraFamily@drlaura.com" <DrLauraFamily@drlaura.com>, Alan Dershowitz – Harvard Law School <dersh@law.harvard.edu>, "deluca_f@subway.com" <deluca_f@subway.com>, Darma Mahadea <Mahadead@ukzn.ac.za>, "ean@ft.com" <ean@ft.com>, "flexyourbodycoleen@yahoo.com" <flexyourbodycoleen@yahoo.com>, Matthew Hoh – former US Captain who resigned from US State Department <ggreenwald@salon.com>, "gilhoffman@yahoo.com" <gilhoffman@yahoo.com>, LaVern Whitt – Agent of Asher Gevisser ℅ Whitt's agent Neil Bragg of Don Buchwald & Associates Associates <info@buchwald.com>, "info@nickbroomfield.com" <info@nickbroomfield.com>, Sam Hackner – Chief Executive Officer – Investec South Africa <iamrecruit@investecmail.com>, "Cliff and Ronlynne Benn – Durban South Africa." <cbenn@mweb.co.za>, "jphillips@loeb.com" <jphillips@loeb.com>, "Jason M. Ritchie" <jmr_1618@yahoo.com>, "jpostcolumns@gmail.com" <jpostcolumns@gmail.com>, "jpollard2@roadrunner.com" <jpollard2@roadrunner.com>, "james.carroll43@verizon.net" <james.carroll43@verizon.net>, Lisa Fugard – Daughter of South African playwrite and actor Athol Fugard who played Jan Smuts in Ghandi <lfugard@att.net>, "livingontheveg@live.com" <livingontheveg@live.com>, Director The Extra-Mural Education Project Cape Town South Africa Jonny Gevisser – only son of Leslie Gevisser <jg@emep.org.za>, "lmw@whistleblowers.org" <lmw@whistleblowers.org>, "Mark Gevisser – celebrated investigative journalist and author son of the David Gevisser [1926-2009] the male heir of American-German mineral monopolist Charles W. Engelhard Jr. [1917-1971] whose 2006 autobiography THE UNLIKELY FORESTER mentions the torture-murder of D. Gevisser's first cousin's daughter, ANC military wing member Sandy Jacobson whose brother Steve Jacobson is a Facebook friend of Mark Gevisser who while publishing the biography of US-De Beers-Engelhard Minerals & Chemicals Corporation black puppet Thabo Mbeki, The Dream Deferred in 2007, has yet to comment publicly on either whether or not he and/or his father David snitched on members of the ANC's military wing that contributed to the torture-death of Sandy or the clear message murder of his close relation Sandy Jacobson whose murderers would have known that David Gevisser supported the Armed Struggle of the African National Congress in its fight, not against the United States of America's sponsored South African Apartheid Regime, but against the true Freedom Fighters of South Africa who were easily hunted down on their way to the Apartheid Regime's ANC-CIA terrorist training camps. Nor has Mark Gevisser explained to the world why Mark, his 3 younger brothers and mother Hedda and all those who curry favor with them are so quiet about David Gevisser being the male heir of Engelhard Jr. – Chapter 18 THE AMERICAN CONSPIRACY of Edward Jay Epstein's The Diamond Invention book – who along with his German-South African partners, the Sir Ernest Oppenheimer, Harry and Nick O. clan were the greatest beneficiaries of The WW II Holocaust and the 3rd Reich's Southern Division-The National Party which quickly took root in South Africa, none of which was lost on the long memory Mossad who assassinated Engelhard Jr on March 2 1971 and having him leave an extraordinary paper trail starting right before when he named David Gevisser Chief Executive Officer of Engelhard Enterprises South Africa in 1970 which is the year prior to Engelhard's death which David Gevisser gets twice wrong in THE UNLIKELY FORESTER. Engelhard Jr. was buried not in a Jewish cemetery because racist and anti-Semite Engelhard Jr. was never Jewish and was buried at Roman Catholic St. Mary's Abbey Church Morristown New Jersey" <mark@markgevisser.com>, "M.GURVITZ@BGENT.COM" <M.GURVITZ@BGENT.COM>, "nitzadrew@yahoo.com" <nitzadrew@yahoo.com>, "platinium.blade@gmail.com" <platinium.blade@gmail.com>, "Roger W. Robinson – protege of David Rockefeller and former Chairman of U. S. -China Economic and Security Review Commission" <rwrincorp@aol.com>, "robin.usher@history.ox.ac.uk" <robin.usher@history.ox.ac.uk>, "riaan.reyneke@facebook.com" <riaan.reyneke@facebook.com>, "Sunday@cbsnews.com" <Sunday@cbsnews.com>, "stephen@stephenrich.co.za" <stephen@stephenrich.co.za>, "sternshow@howardstern.com" <sternshow@howardstern.com>, "studio@jimgoldberg.com" <studio@jimgoldberg.com>
From: GaryStevenGevisser <garystevengevisser>
Subject: Watch out
Date: July 28, 2013 5:34:05 PM PDT
To: "Deborah Sturman Esq. – well compensated lead counsel in $4 billion Holocaust slave labor settlement that was cheered by virulent anti-Semite De Beers." <info>
Cc: rest; charterisa" <charterisa>, "Devin Standard – eldest son of former President of New York State Bar Kenneth Standard." <devinstandard>, Capers C Funnye <capers.funnye>, "garyfirer" <garyfirer>, "gwen.anderson95" <gwen.anderson95>, Israel Professor Amiram Goldblum – Hebrew University <amiram>, "hosts" <hosts>, "hartj" <hartj>, author and founder Dream Change Change John Perkins – former CIA Economic Hit Man <info>, "info" <info>, "inting" <inting>, "info" <info>, "info" <info>, "jerry215" <jerry215>, Dominik Kościelny <dominik.koscielny.7>, Keisha Whitaker – wife of Forest Whitaker <kbabies1>, "khunt" <khunt>, "King Golden Jr. Esq. – former in-house General Counsel of Science Applications International Corporation – sister corporation of General Atomic. Golden was Gary S. Gevisser's long time American attorney and bosom buddy of Roger W. Robinson aka Our Man Roger who joined the National Security Council in March 1982." <Kingdelmar>, "kerrymolfesis" <kerrymolfesis>, Daniel Ellsberg – In March 1971 leaked Pentagon Papers that his boss Offense/Defense Minister McNamara authorized in June 1967 the same time McNamara and company placed the USS Liberty spy ship in harms way Sinai Peninsula – c/o Karen Jenkins – RAND Corporation <karenj>, "kstandard" <kstandard>, "lbagley" <lbagley>, "Larry.King3" <Larry.King3>, "letters" <letters>, "letters" <letters>, "Newell \"The Big Lie\" Starks – Citicorp Venture Corporation officer." <newell>, Noam Chomsky – I AM movie <chomsky>, "nitzadrew" <nitzadrew>, "Nyatanga" <Nyatanga>, "thetonightshow" <thetonightshow>, "vuyelwaq" <vuyelwaq>
From: GaryStevenGevisser <garystevengevisser>
Subject: Watch out
Date: July 28, 2013 4:24:02 PM PDT
To: Neil Gevisser, Kathy Gevisser-Danziger, Melvin Gevisser
Cc: rest; Glenn Greenwald – Guardian reporter who released the Snowden documents." <glenn.greenwald>, Symantha Ash <symantha.n.ash>, Laura Malter – ex CIA <lauramalter>, "Matthew Margo – Senior attorney CBS – 60 Minutes." <matthewmargo>, 60 Minutes <60M@charles.ivie8>, "Michael \"The Big Lie\" Grant" <mageph520>, "Michael \"TORDU\" Awerbuch" <michael>, NANCY SPIELBERG <nancyspielberg>, Kerry-Ann McCullough <Mcculloughk>, "derrick.beare" <derrick.beare>, Jonathan Beare – founder Investec <jbeare>, "Jann Turner – daughter of Richard Turner murdered in Durban, South African on January 8, 1978, 119 days after his co-founder of The Durban Movement, Steve Biko was tortured to death, beginning on September 11, 1977. 8" <jann>, "Hlumelo Biko – son of Steve Biko, now running a Wall Street charity-investment portfolio. 11" <ali.ayala>, "tonyleonsa" <tonyleonsa>, Tefo Mohapi <g00g0lpl3x>, Adam Hochschild – author of Blood & Treasures – founder of Mother Jones <adamhochschild>, "Andile Madikizela – First cousin of Winnie Mandela and close confidant of Nelson Mandela who acknowledged in private meetings with Andile of his knowledge that the CIA turned him in to the South African Apartheid Regime during the Kennedy Administration." <mad11a>, "Adele Strous Im not interested in history of Israel Clingman – wife of CIA oil trader Alan Clingman and business partner of Roy Essakow-Marc Rich and company." <adelec>, Roy Essakow – Marc Rich Lieutenant <ressakow>, "Patrick K. Tillman Sr. Esq. – father of American Football athlete Pat Tillman who was killed by friendly fire in Afghanistan." <pat>, "Patrick. J. Fitzgerald – US Attorney – prosecuted Presidential Pardoned Marc Rich's attorney, Scooter Libby." <patrick.j.fitzgerald>, "ron.bellows" <ron.bellows>, Alan Conrad <bacteriafarmer>, Bool Smuts <bool.smuts>, "berko20" <berko20>, "beverly.stracey" <beverly.stracey>, "Rock legend Cyndi Lauper – referenced in VP Dan Quayle's response to Major Sam Samples on December 9, 2011" <cl.dreams>, Chief Rabbi of South Africa Goldstein <office>, Charles Finch – Manager of Director Nick Broomfield <charles>, Vice President Dan Quayle <danqal8y>, "terrysamples1" <terrysamples1>, "United Sec. of State John Kerry ℅ Jeffrey R. Krinsk Esq." <jrk>, Ed Bertolas <bertolas>, Guy Ellestad <guy>, "ESSAKOW" <ESSAKOW>, "economic" <economic>, "friling Negev Desert" <friling>, Nigel Gevisser <ntsg>, Israel Professor Amiram Goldblum – Hebrew University <amiram>, jeff hubbard <jhubbster>, "info" <info>, "Office for the Israeli Department of Defense Attache Israeli Embassy, Washington DC." <att-sec2>, Julie Burgon – De Beers Jonathan Oppenheimer's PA <Julie.Burgon>, "katejaros" <katejaros>, US Marine – Corporal Kevin Gipe <kevingipe>, "louann.brizendine" <louann.brizendine>, "lwinokur" <lwinokur>, "Larry J. Merlo – Chief Executive Officer CVS Officer CVS" <customercare>, "Jeffrey D. Sachs – Columbia University – author END OF POVERTY." <sachs>, "rvicino" <rvicino>, "shunit" <shunit>, Thulani Xulu <x_thulani>, Mary Valder – Personal assistant David Rockefeller <trilateral.valder>, "thetonightshow" <thetonightshow>, "vicshayne" <vicshayne>, "Valerie Schulte Esq. – National Association of Broadcasters senior lawyer – former 15 year lover of Ted Turner." <vschulte>, Embassy of Sweden – Washington DC <ambassaden.washington>, Tumi Makgabo <yourevent>, Susan Edelman – New York Post York Post <SEdelman2>, Emmanuel Ofosu Yeboah <emmanuel.o.yeboah.5>, Zuma Dogg <ZumaDogg>, Lynne Zimet <lynnebz>, "Geoffrey Rothwell – Principal Economist at OECD Nuclear Energy Agency of the Organisation for Economic Cooperation and Development – Professor Stanford University – World authority on the pricing of uranium." <geoffreyrothwell>
I spoke earlier with mom for 12 minutes and 29 seconds although it took Alan Zulman a few seconds to make up his mind about handing her the phone.
Mom says that she has no memory, "I can't remember what I had for breakfast today". And you have heard those words often from one time perfect memory Zena Ash Gevisser, as well as the laugh that always follows.
Could you imagine mom and me on a TV show like Oprah or do you think they would just want to look at Marie and visualize her naked?

What do you think old people, in bad physical shape like meat eaters mom and Alan Zulman think most to themselves about?
You know that mom would agree that most people don't think and that is because they simply lack common sense because their only deep thoughts are about how to get more of the money.
One of my questions was whether she had read David Gevisser's 2006 memoir, THE UNLIKELY FORESTER, and she answered, "I didn't know that he had written a book." She did, however, remember that she and he were "best friends" even after David Gevisser and his benefactor Engelhard Jr. "sat on the sidelines" and watched nobody Natie Kirsh "asset strip" Moshal Gevisser and dad was blackballed from ever getting a decent paying job, and the only way he could get any type of job, at least until he was too old and no longer a potential threat, was for mom to have David Gevisser use his contacts.
None of you are obviously speaking with mom about more than all the superficial stuff, apart from money.
None of you were that short of money that you couldn't afford to take out an obituary in the newspapers for dad, as I had done; and you know that Kathy's excuse that "word spread quickly amongst his friends" was total bullshit.
Again, very big press user and lover of writing obituaries, our mom Zena, also decided that less of a "footprint" on The Internet for dad meant there would be that much less people getting my information.
Mom used to be a big Internet user, and she now says that she cannot remember the last time she went on The Internet.
The decision of any human to suddenly hide is very telling especially if they are connected to me.
Of course I explained to mom that in addition to her being able to find THE UNLIKELY FORESTER book on my website 2facetruth.com, Neil had told me when Mike "The Big Lie" Grant and I visited with Neil at his home, a stone's throw from mom's in Wiveliscombe, back on March 27th of last year, he had read THE UNLIKELY FORESTER at the same time Neil let me know that he didn't really understand any of the important elements in the book, since Neil thought "it was just an ego trip" when in fact it was the most incriminating document of D. Gevisser and all the silent who have given my enemies such as CIA Knuff great courage.
THE UNLIKELY FORESTER is the most important book written since Epsteins 1978 THE DIAMOND INVENTION.
You want to hear about the present or is it the future you would prefer to focus on?
The future it is.
Think if I am able to convince Geoff Rothwell to issue a Press Release that begins with saying this Snowden-NSA is a pitiful sideshow.
It is.
Because it is, that means I won't have any difficulty in convincing Rothwell who will only have to decide when he thinks it is the best time for him personally, when weighing both the economics and morality.
Rothwell is no fool, beginning with he knows that there is no guarantee he will live another day.
Rothwell is also different to you all because he is in my humble but seasoned opinion far more important than any of you; and I don't mean that from Universal-Big Bang perspective because the smallest of red ants from south America [who] apparently first came to north America in the 1920s, is no less important than all matter given how there is design to everything; but in terms of the "material world" where one has to breath, eat and have shelter that includes clothing, he is at the top of my list in terms of important people because he hasn't been corrupted; and we know this by virtue of the unimaginably huge bombshell he very recently dropped in my lap.
I didn't discuss all this all this Rothwell stuff with mom, because I never mentioned his name.
Mom said nothing when I explained the past has everything to do with me being handed a $4 million Texas DEATH SENTENCE without a shred of evidence to support the baseless charge of defamation.
Nor did she ask me to explain what the word, "Texas" means. In other words, our mother is not entirely stupid.
She was well aware that Alan Zulman might not be the only person listening to our conversation.
When mom decided that she was going to be withdrawing as much as she could her own "footprint" on the Internet she perfectly understood that all of Alan Zulman's money raising efforts for the fledgling State of Israel were total bullshit, other than they served as a smokescreen for Ben-Gurion and his Mossad to look like they had bought into the insanely illogical money-capitalist system.
If you think that Ben-Gurion was not smart enough to figure it out because none of you could, that might of course make you all feel better about your individual intelligence.
What if in fact Ben-Gurion was not smart enough to figure [it] out, who besides for God do you think has protected Israel all these years?
You all now know that the money was totally worthless when it came to Israel buying its weapon systems as the countries that were selling Israel weapons including France, Great Britain and the United States all knew that the money Israel was paying was worthless and it only had value because the United States of America said it had value because the United States Government officials kept reminding the politicians and diplomats of the rest of the world's countries that the United States had not only the world's number one military but wouldn't hesitate to use all its weapon systems including its entire nuclear weapons arsenal to prove it.
Isn't it just great when someone who has been corrupted or is just playing stupid says the childish words, "That is all in the past, and long forgotten; why don't you just get on with your life and be happy?"
Of course all you miserable bastards want to forget the godsend non-fiction autobiography, THE UNLIKELY FORESTER that also spelled out why dad had few friends willing to help him out because they were all profiting from the disappearance of Moshal Gevisser, the very last of the independent trading conglomerates.
You couldn't cough in South Africa without De Beers-Engelhard-Oppenheimer family knowing everything there was to know about you; assuming of course you came from an important family.
I also reminded mom that she only married very anti-social Alan Zulman because he had money. She was quiet.
What can be worse than being around a fool who has been fooled by the worthless money?
How many people do you know who have this information would far prefer to be single without kids?
You recall how little dad spoke about Natie Kirsh "closing shop" in 1970 the year after he bought Moshal Gevisser for nothing and then immediately made the biggest killing of his life, and which then allowed all the corrupt of South Africa to become super rich and that spread very quickly through the so-called "civilized world" where every next person that is spoken about is either broke or a zillionaire, because the few who would actually listen wouldn't believe such a preposterous story about dad being "blackballed" given all of mom's money connections, and the majority as you know never listen to anything coming out of the mouth of someone who does not have money, as much as you might still prefer to think otherwise.
You must still remember that 4 years and 5 months after Nehru's death, mom was at Aristotle Onassis' wedding to former First Lady Jackie Kennedy, and they were the only 2 women in the room when future Jackie O signed the prenuptial agreement, and according to mom, "Not a word was spoken between us".
Again, that was October 20, 1968, the same year that Israel entered into a secret prisoner of war exchange with Egypt that had Israeli commandos who had been imprisoned since the Israeli covert-false flag Susannah Operation in the spring-summer of 1954, returned to Israel. The Egyptian spy, Israeli Military Intelligence officer, Mr. Seidenberg who "turned", most likely at the start of this most important operation that led to the Suez Crisis of 1956, knew exactly what he was doing beginning with what treatment his fellow Israeli commandos were going to receive once caught.
Project forward 10 years from now; what news item can you think of will be spoken the most given what is happening today?
If none of you can find anything intelligent to talk to others about, can you imagine how tough it is for the rest of the "common herd" who will all inevitably go silent as you can also see using just a fraction of your imagination this happening in the next instant were I already a household name which really doesn't take much considering how uninteresting is everything else.
Like the 3 of you, mom would like to forget the past because none of you want to think that the present has anything to do with the past which your minds tell you correctly cannot be changed.
Mom is 84 which is older than most which means most have a longer life ahead.
But the future can change, once enough people who haven't got their fair share of the graft-spoils of war, know the truth.
It is also true that it doesn't take much to make the human happy so long as the human has what it wants.
You should get hold of the LIFE MAGAZINE May 21, 1956 edition; it has a lot to teach.
As everything I told mom made perfect sense so she began to tell me, "your voice is breaking up; Im tired now; I have to go, I was preparing for bed when you called, please take care of yourself; and be well" and then she finally, after repeating the same verbiage hung up the phone.
Right before the last, "your voice…. be well" I reminded her exactly where she could go and read D. Gevisser's memoir, THE UNLIKELY FORESTER.
Mom, unlike the 3 of you, does have the excuse that she did not go immediately quiet after she heard me tell her in late summer 2004 that I was going to be exposing Engelhard-Oppenheimer-D. Gevisser that provide all the world's most unaccomplished individuals their livelihood beginning with your ability to engage in real estate speculation which is a key factor in keeping the poor poor and they are no less stupid than the lazy filthy rich, because they are in fact much smarter because they don't get dumb from having to keep track of their lies like all the corrupt.
She spoke with D. Gevisser and told him that he had better "watch out" for me.
Go ahead and ask mom whether she was threatening D. Gevisser or simply being his "best friend" and warning him, just like she did right before the Sidarel scandal broke, which he covers in THE UNLIKELY FORESTER.
I will of course be discussing soon more publicly D. Gevisser's choice word, "redoubtable" when describing mom in THE UNLIKELY FORESTER.
Again, I know perfectly well that mom's only thoughts were to protect me when she warned me right after I explained the critical gaps in THE DIAMOND INVENTION book, "ARE YOU NOT CONCERNED FOR YOUR LIFE!!"
Again, none of you have mom's excuse. You are only opportunists.
Wouldn't you have been better equipped to make a more positive contribution to this world had you been told from a very early age that there is no science to support "integrity" having either bloodlines or breeding, as the worst often come from the best families and the best rise above their poor breeding; and most of the world is dishonest and stupid?
The saddest part for each of you is knowing that dad perfectly understood mom and the 3 of you given how brilliantly he worded his FINAL WILL of November 7, 2007 which he could have changed at any time including when he wrote the addendum on January 22, 2009, 3 months to the day before D. Gevisser died..
Remember dad only died on August 27 of last year and you know that 3 days before he was more fucking lucid than I can recall most.
What do you suggest is the best way for me to make sure mom gets a copy of this?
BTW, mom said that her and dad's two week visit with Pandit Nehru [1889-1964] who was born 21 days before mom's father Al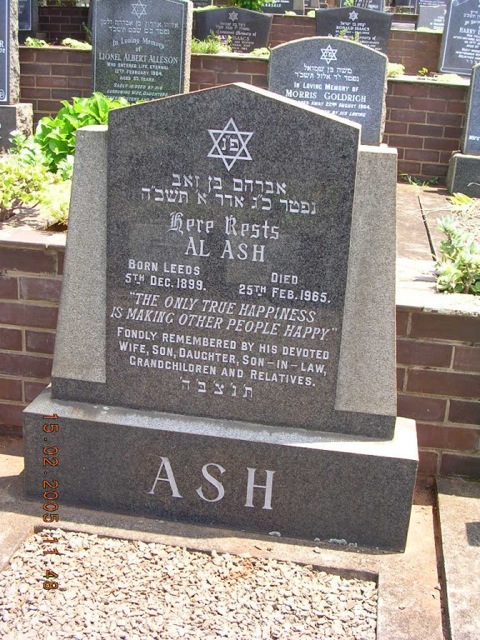 and Nehru dying just 3 months [and a year] before Al Ash, took place "sometime in the 60s. I just happened to be visiting India."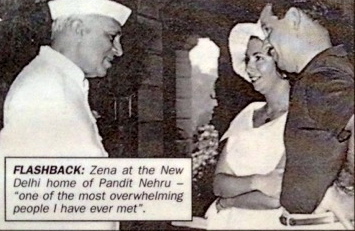 She didn't mention that dad was on that 2 week visit which would have been observed very closely by the world's ruling elite.
Few people were ever afforded such an honor, because none were.
You probably didn't know that on July 26, 1956 when the United States and Great Britain withdrew their offer to fund the building of Egypt's Aswan Dam, Nehru was visiting with Egypt's puppet Nasser, and then 4 days later Nasser nationalized the Suez Canal which led to war with Israel, joined by France and Great Britain. against Egypt, backed by the United States-De Beers and Soviet Union.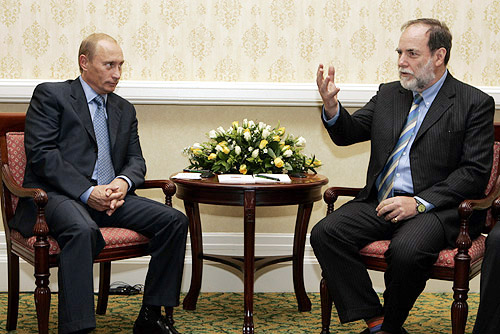 Do you think what most impressed Nehru was mom's ability to read tea leaves?
Have you noticed that it is only totally insane people who either smile all the time or their faces are all scrunched up which is the way most insane people look?
How do you think most people reading this, if they were to look in the mirror right now, would describe themselves?
Ps – please stick around for my reply to Geoff Rothwell who wrote me yesterday in response to my "Clean" report,
Gg,
I haven't sent anything since I left the US on Wednesday. I'm just getting use to my new BlackBerry and it is getting use to France.Gr

Sent from my BlackBerry 10 smartphone.
[Word count 2478]
45,370 total views, 12 views today