Your mind goes blank-Just imagine-Shave the head of Coco Chanel – Re: "I am willing to sacrifice our friendship in order to keep the money"-Fwd: Avoiding eDreams – O what a tangled web – Re: Ticket#201312201030 Booking unconfirmed Meridiana Fly Ryanair:
GR,
Note that I have blanked out most of your telephone number which Obama may know off the top of his head if it isn't already on speed dial, because I don't want to reach a busy signal when I call you from St. Peters at midnight tonight, even if I don't get a private audience with Pope Francis whose financial advisors I am intimately familiar with.
You haven't forgotten who I am.
What do you think makes you different to all those who quickly shut down because the money relationships they have made over their lifetimes starting with their immediate families and close friends are all based on money and sex where the money is central to them first coming together unless they picked each other up on the street when the money is still everything?
What happens to the all about IN GOD WE TRUST money human's mind when it finds out the banks who make out that they are so against the laundering of money are the biggest money-diamond launderers?
Answer: Your mind goes blank.
Have you now overcome your depression?
Please note that the second edit of "I am willing to sacrifice our friendship in order to keep the money" is now 6458 words
http://www.2facetruth.com/breaking-news-nuclear-waste-train-derailment-edited-sic-fwd-i-am-willing-to-sacrifice-our-friendship-in-order-to-keep-the-money-fwd-avoiding-edreams-o-what-a-tangled-web-re-ticket201/
roughly the same as your and your Stanford University colleague Masahiko Aoki's, A Comparative Institutional Analysis of the Fukushima Nuclear Disaster: Lessons and Policy Implications and the most interesting besides for the promotion of De Beers-Military-Industry-Complex-Barclays Bank priced fixed money, was the last paragraph:
Unless China, as well as other countries where new nuclear power plants are being or will be built, establishes a strongly independent and highly professional nuclear safety commission, its quest for safe nuclear power could be derailed by another accident.
China, of course never came up in our dinner meeting in Paris on September 16 or any of your previous writings since you reestablished contact with me on June 25 when first replying to my broadcast of the day before, "Not much else to talk about-Re: Camp 14".
Those so very precise 14 words you wrote, "Have you picked up anything on Russia selling uranium enrichment technology to South Africa?" had the look of Einstein written all over them.
But you are a money writer, not the discoverer of General Relativity.
What in God's name has you pointing the finger at China who never nuked Japan or for that matter asked the United States Congress to approve Japan's invasion of Manchuria, China on September 19, 1931?
Do you think Coco Chanel should have had her head shaven like all the other Parisian prostitutes who slept with Nazi officials, or are you so disgusted that you are no longer going to wear Channel 5 or being in the company of someone wearing it without commenting appropriately?
What do you think of the Jewish people who didn't turn her in because they wanted to keep making the money?
Moving on.
As you began to spell out more clearly what bothers you about the America controlled Nuclear Energy Agency controlling both the domestic and foreign policy of France and the rest of the European Community with statements such as, "I'm giving you a heads up on the Russians in South Africa" you weren't quite as crystal clear in your answers, until our meeting in Paris when you dropped the bombshell of bombshells that I never expected.
Of course I knew the truth that there has never been any ideological differences between the Soviet Union under the Tzars and the founders of the United States of America who mostly came from Europe where they were considered "undesirables" as they were mostly criminals, no different to the first white settlers of Australia; and when the last of the Soviet Tzars, Tzar Nicholas lost his head along with his immediate family, the White-Black ever changing its colors Octopus just reached out for the most cowardly Red Army General Stalin who was only Red Army in name but Russian White-Great American Fleet in his actions; keep killing the overpopulation until you can have free and fair elections, and right before bring down the Berlin Wall which puppet President John F. Kennedy predicted rather well with June 26, 1963 speech, "Ich bin ein Berliner", the very day that the General of Generals, David Ben-Gurion stepped down for the second time as Prime Minister of Israel, but he remained the head of the Mossad until his death on November 1, 1973, 13 months to the day after I first met with him.
That is not to say, those judging the criminal founding fathers of the United States of America and its first colony Canada, had impeccable credentials, because the judges and lawyers judging them criminals were the biggest criminals of Europe, but everyone, including the tyrannical Kings and Queens never questioned the money because there was never any dispute about the value of the gold whose authenticity could be established very quickly thanks to the discovery more than 2500 years ago of one stone, which is not the Rosetta Stone which I am having the hardest time loading on to my computer because there is a problem with the drive.
BTW, don't you just love this photo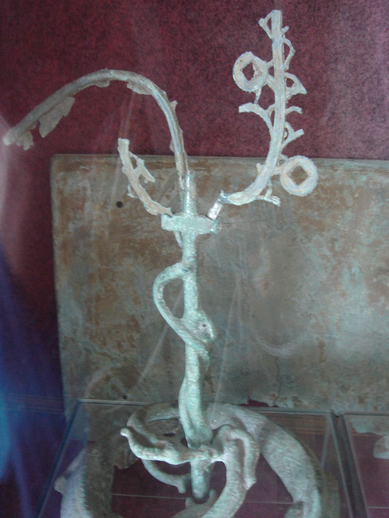 I took in Dali, China back in mid-2006, just a couple of months before the Putin-Oppenheimer meeting, of a bronze 2500 year old sculpture showing Chinese "fly away" money growing on a tree?
I had also made you aware, along with everyone else, that the person in the "driver's seat" today who decides everything when it comes to the money that we use to facilitate a trade, is Nicholas Oppenheimer who maintains only one photo on his Wikipedia profile.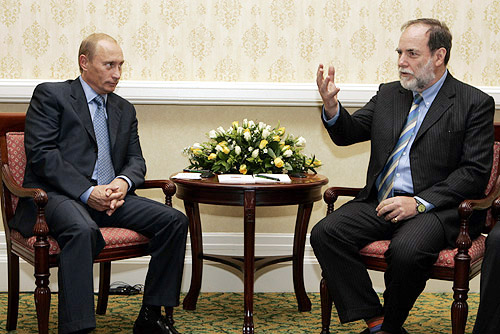 Neither Putin nor Nicholas have a Chinese face.
The closest is Hilary Clinton and were it not for her multiple facelifts to stretch the fat we wouldn't be able to tell the difference with the dimples of her huge bum cellulite, that it disgusts me to just imagine.
When you cannot argue the facts and you have lost your body shape, worse yet become pear shaped, no one would even give you the time of day because your superficial ugliness would have them avoiding you like the plague.
Putin is coming across as not only far more humanitarian than any American President in history but much better looking?
Putin could also tell prior to the photograph of photographs being taken that Nicholas Oppenheimer is not only fat, but he has a disproportionately large head that makes him look even uglier.
You haven't yet commented on when you first became aware of the Putin meet Oppenheimer photo of photos taken in South Africa on September 5, 2006, just a couple of weeks before Senator Barak Obama, the primary sponsor of the genocidal, most murderous Congo Relief Security & Democracy Promotion Act first journeyed to South Africa.
To the best of my knowledge, and knowing how the mind of De Beers functions, Obama would not have been afforded such an important meeting given how the meeting with Putin had all been very carefully planned ahead of time including Putin's decision to have his and De Beers' Kremlin release the photo that speaks for itself on October 3, 2008, right before the US Presidential election that brought to the White House, half white President Obama who has yet to follow through on his campaign speech to compensate Black American slaves.
How can you be the President of the United States of America who immediately upon being sworn in as President is given a briefing by the Pentagon of where all America's nuclear aircraft carrier fleet are positioned throughout the globe and not know every intimate detail of the success of the American Great White Fleet [1907-1909]?
You either have to be very stupid or very corrupt; and you cannot play stupid once you have the information.
How about a conference call this evening with your buddy Allison M. Macfarlane? When last do you think she got a phone call from a Jewish person at St. Peters celebrating Christmas Mass?
So far I have promised one other couple that we will call. Do you have conference call capabilities on your phone?
Do you think this is the right time for me to explain how I know that the financial advisors of each Pope since the completion of the Great White Fleet voyage on February 22, 1909 has been De Beers and their designated bankers including officials from the United States Federal Reserve?
THE WALKING CONGLOMERATE, the feature story in Sports Illustrated April 28, 1969 edition will tell you that when German-American Charles W. Engelhard Jr. [1917-1971] met with the Pope it was not to have Engelhard Jr. baptized.
http://sportsillustrated.cnn.com/vault/article/magazine/MAG1082343/4/index.htm
Nothing can change the fact that White Russian Putin is backed by the Number One Captain of the Great White American Fleets, South African-German Nicholas Oppenheimer who has only the United States of America's government to thank for his grandfather, Sir Ernest Oppenheimer's control of the world's mineral resources as well as not being tried at the 1947 Nuremberg War Tribunals for his war crimes, along with Nicholas' father, Harry who chose most carefully the time to tell the key figures of Madison Avenue-Hollywood in September 1938
http://edwardjayepstein.com/diamond/chap13.htm
that De Beers wouldn't tolerate any competition.
How is it possible for all the people to have been fooled for a century?
How could anyone think that the only competition in the United States as well as elsewhere where the United States-De Beers rules is fixed competition?
What prevented you at your first economics lecture when you were a first year student from asking, "How is the price of money determined?" other than you simply never thought about it?
If you, one of the smartest, if not the smartest Professors of Economics didn't think about it, then I would expect you to be very tolerant of others including Hilary Clinton.
Do you have anything nice to say about Hilary or for that matter any public official who you consider independent minded?
THE DIAMOND MIND chapter 13 of Edward Jay Epstein's book which you have known about going back to at least 2007 explains not only that De Beers had already developed a game plan, one year ahead of the puppet Hitler invading Poland from the west and the puppet American-De Beers White Russian Army spy General Stalin from the east, but the all important connection between De Beers, the one and only wildly successful international monopoly who control the value of all their government currencies starting with the United States IN GOD WE TRUST Dollar, and J.P. Morgan Bank who had recommended that Harry Oppenheimer who was one month shy of his 30th birthday, first approach Gerald M. Lauck, president of N. W. Ayer.
How much clearer could American investigative journalist Edward Jay Epstein be when writing, "Lauck and N. W. Ayer had been recommended to Oppenheimer by the Morgan Bank, which had helped his father consolidate his financial empire. His bankers were clearly concerned by the worldwide decline in the price of diamonds."
When Epstein began writing The Diamond Invention in 1978, he knew that September 1938 occurred one year before De Beers-USA-Soviet Union-De Beers-Nazi Germany and their banker friends orchestrated the invasion of Poland, which I have not visited, but I know where it is on the map.
Time to fly.
GG
[Word count 1963]
On Dec 23, 2013, at 10:04 PM, geoffreyrothwell wrote:
06-XX-XX-XX-XX
But Francis is likely to be busy.
He celebrates the birth of what's his name, you know the guy that was made into a god in 368, almost 400 years after he died and disappeared somewhere near the the Mediterranean…
We will be with her daughters in Antibes waiting for the wind to die down

Sent from my BlackBerry 10 smartphone.

From: GaryStevenGevisser

Sent: Monday, December 23, 2013 18:31

To: Geoffrey Rothwell – Principal Economist at OECD Nuclear Energy Agency of the Organisation for Economic Cooperation and Development – Professor Stanford University – World authority on the pricing of uranium.

Cc: Allison M. Macfarlane; Chairman – Nuclear Regulatory Council; iafrica@greenpeace.com; Mark Gevisser – author of autobiography of Thabo Mbeki former President of South Africa. Mark Gevisser is the son of David Gevisser "male heir" of American-German Charles W. Engelhard Jr. assassinated by the Mossad on March 2 1971 and buried at St. Mary's Abbey Church Morristown New Jersey; Tefo Mohapi; 

Subject: "I am willing to sacrifice our friendship in order to keep the money"-Fwd: Avoiding eDreams – O what a tangled web – Re: [Ticket#201312201030] Booking unconfirmed Meridiana Fly Ryanair:




GR,

The email that I sent you and only carbon copied Greenpeace who are no different to the nonsexist opposition of the Nuclear Energy Industry which you have previously well articulated, was not quite finished when I mistakenly hit the "send" button, because I had also failed to include in the cc and blind copy section, a statistically valid sampling of the world's literate population.

I have now returned from a run on the beach with Mango who needs the exercise before our flights tomorrow. 

Should we run into any problems at St. Peters square, and assuming I cannot get hold of Francis, what number should I reach you on?

GG





———- Forwarded message ———-
From: Gary S. Gevisser ℅ mdg <mariedion1@gmail.com>
Date: Mon, Dec 23, 2013 at 4:00 PM
Subject: Re: Avoiding eDreams – O what a tangled web – Re: [Ticket#201312201030] Booking unconfirmed Meridiana Fly Ryanair:
To: "Geoffrey Rothwell – Principal Economist at OECD Nuclear Energy Agency of the Organisation for Economic Cooperation and Development – Professor Stanford University – World authority on the pricing of uranium." <geoffreyrothwell@yahoo.com>
Cc: rest; info africa <iafrica@greenpeace.org>

GR,


I am taking the liberty …
1,760 total views, 3 views today